We've received inquiries from backers wondering if X6 can feature USB hub functionality. When looking into the internal PCB layout and structure, there is limited room to add components to make this happen. However, our engineering team worked very hard to modify the circuit for compatibility with a hub module and re-arranged the whole PCB layout to accommodate the additional hardware. And thus the new X6 was born.

The new X6 comes with USB Hub mode (compatible with USB 2.0) that provides data transfer functions over its USB ports. When you connect the USB-C Hub port to USB-C port of your device, you can seamlessly charge your device as well as sync and manage your files with 2 USB-A ports between USB-C HUB port.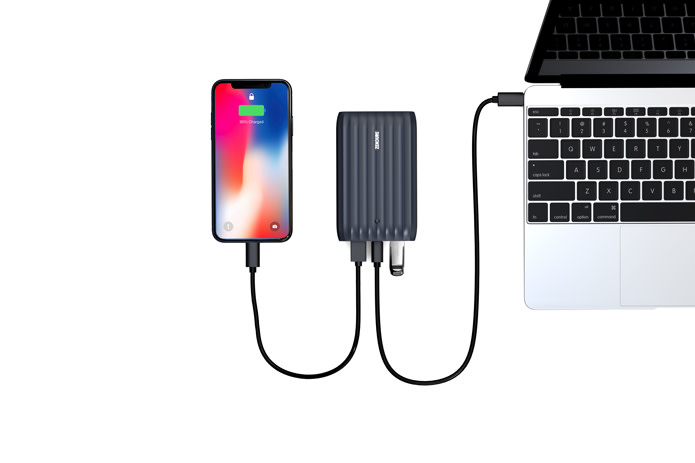 Press and hold the power button, and X6 will enter USB hub mode, displaying the "H" icon. Press and hold again to turn off USB hub mode.

The new X6 utilizes the GL850G USB 2.0 Hub-Charger Controller, which is Genesys Logic's advanced hub solutions, and which fully complies with Universal Serial Bus Specification Revision 2.0. Its IC's are widely used in high-end consumer electronics including the Sony PlaySation. With a switch to select between power bank mode and USB Hub mode, it is simple to activate USB hub function while minimizing power consumption.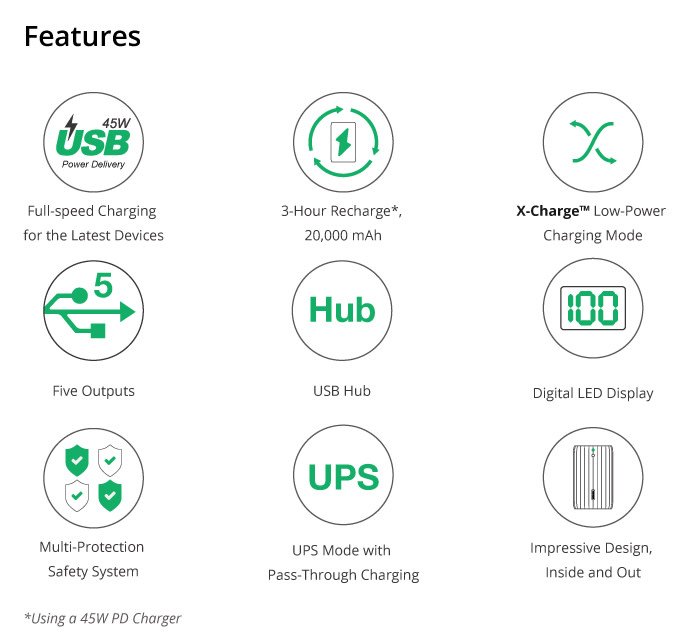 USB-C Power Delivery technology allows devices to be charged at speeds previously unimagined in USB power supplies. X6 from Zendure provides up to 45W PD output, which means some of your favorite gadgets get the same or even better performance from X6 that you'd expect from their native chargers.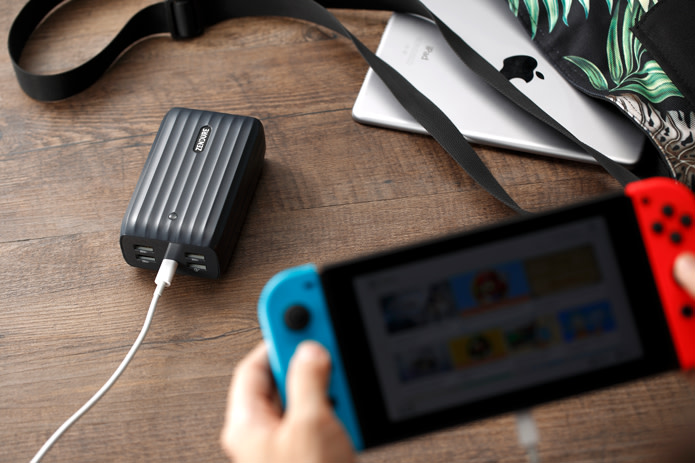 For instance, X6 charges the iPhone 8, 8 Plus or iPhone X 300% faster than their original chargers, using an Apple USB-C to Lightning cable (not included with X6).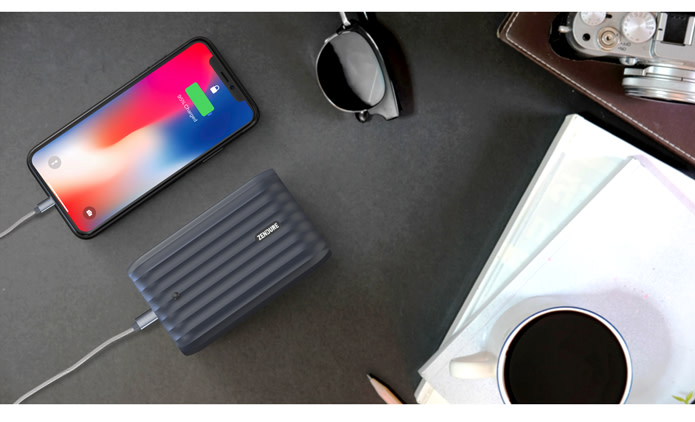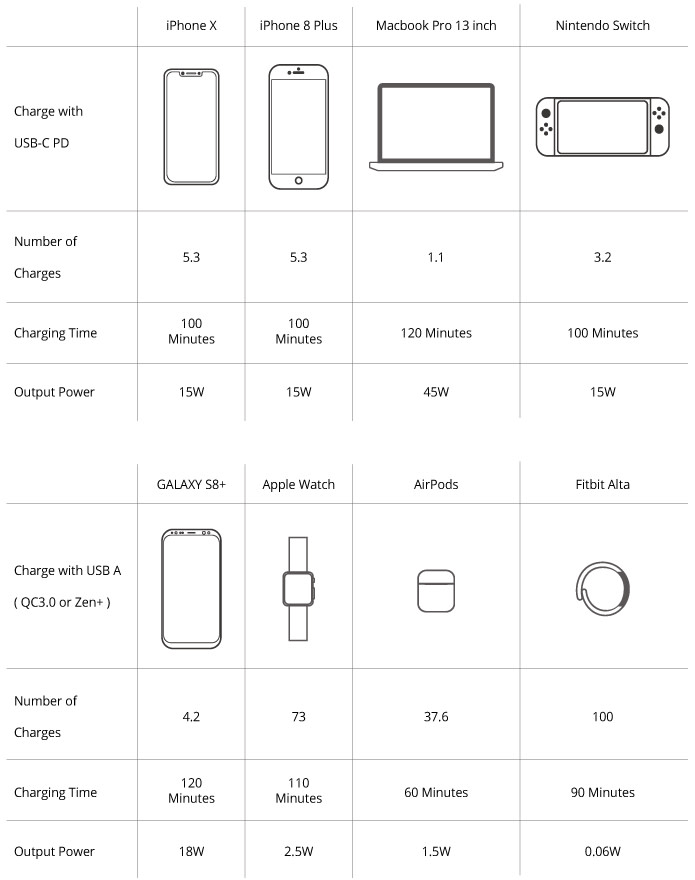 X6 has an industry-leading 45W USB-C PD input & output. Despite its 20,000 mAh capacity, it can recharge itself in 3 hours if using a 45W PD charger, the fastest in the industry.
With 20,000 mAh of charge storage, that 3 hour fill-up can get you pretty far.

Most power banks on the market have one problem in common: they all have a minimum output ranging from 80 mAh to 150 mAh. Smaller devices, especially wearable devices, usually draw less current than that, causing a power bank to automatically shut off.
X6 is the only USB-C power bank on the market that can charge an almost unlimited range of low-power devices such as smart watches, Bluetooth earphones, fitness bands, and much more.
It's a great feature for the people who loves the outdoors, and have a lot of wearable devices to charge.
Simply double-press the power button, X6 will enter X-Charge mode, and display the "X" icon. Double-press again to turn off X-charge mode. Now your wearable devices will never run out of power again in the wild.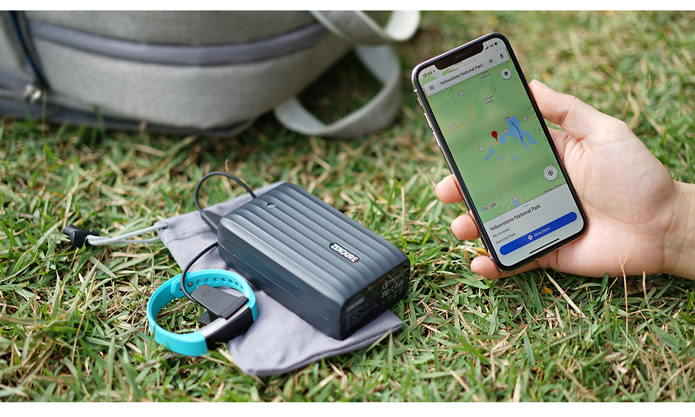 Another common problem with current power banks is that you cannot use them to power or charge other devices while the portable charger itself is being charged. Even some of them do, there's a short interruption of power when it enters the pass-through charging, causing the devices being charged to reboot and lose the data.
Taking X6 one step further, we upgraded pass-through charging to include a UPS feature. There is no power interruption when X6 switches between pass-through and battery mode, making it ideal for applications such as security systems, micro-controllers, home automation, network storage, back-up power for Wifi-routers, and more.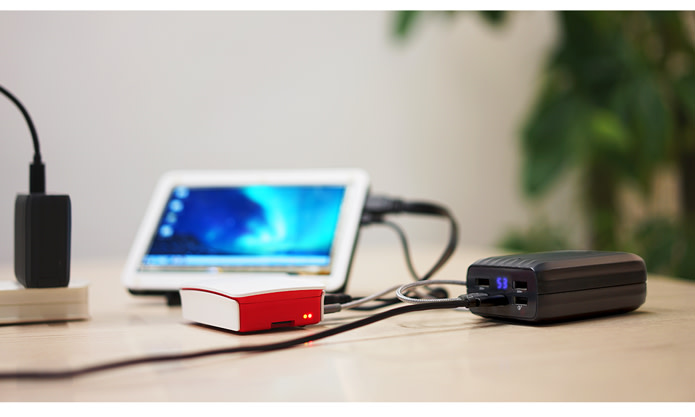 X6 even provides full-power output in pass-through mode and is not limited to the amount of input power provided. This allows you to charge X6 with a solar panel or dynamo while still getting maximum output performance.

X6 is the only USB-C PD power bank that has 5 outputs, allowing you to charge up to 5 devices at the same time. The more, the merrier, isn't it?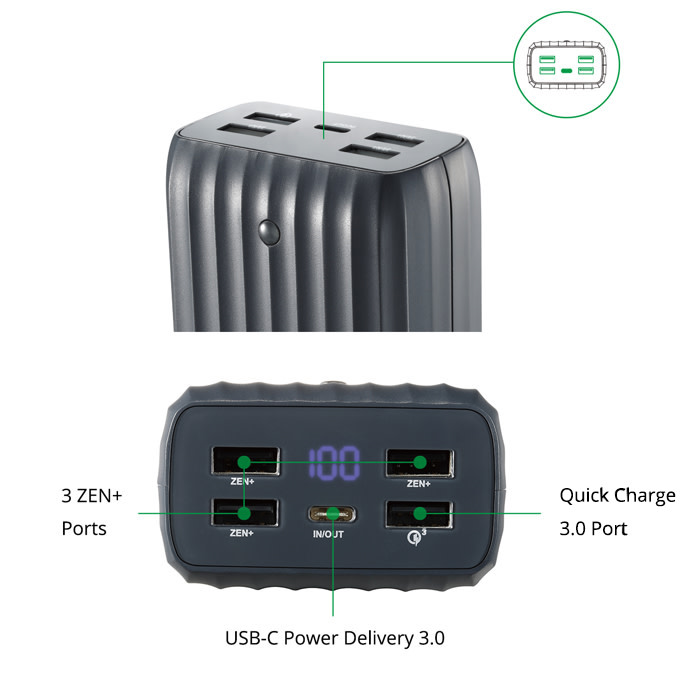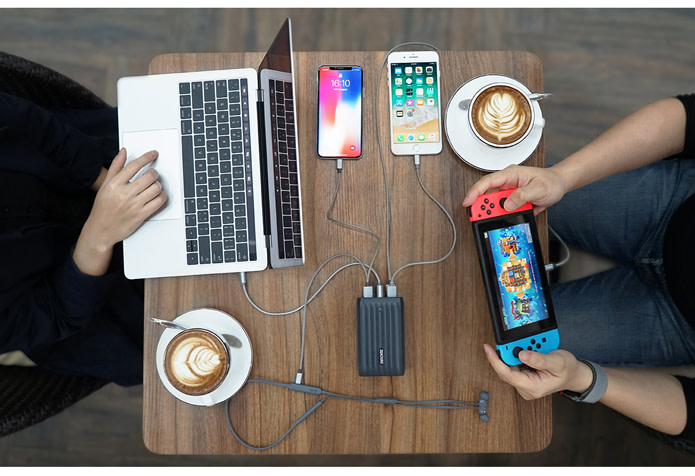 X6's Digital LED Display lets you know exactly how much power is left.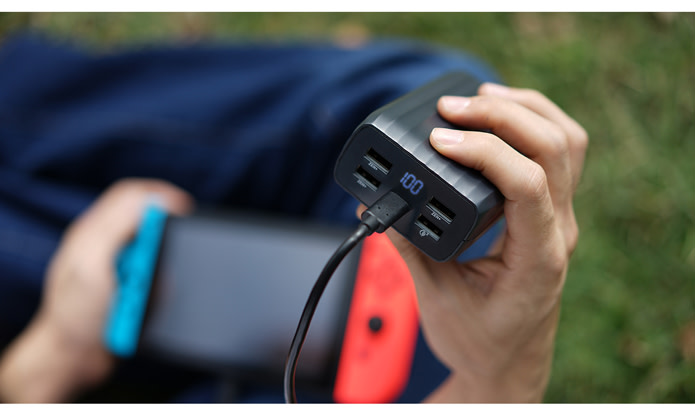 With high quality hardware components and an advanced safety system, X6 provides unparalleled protection to keep you and your devices safe.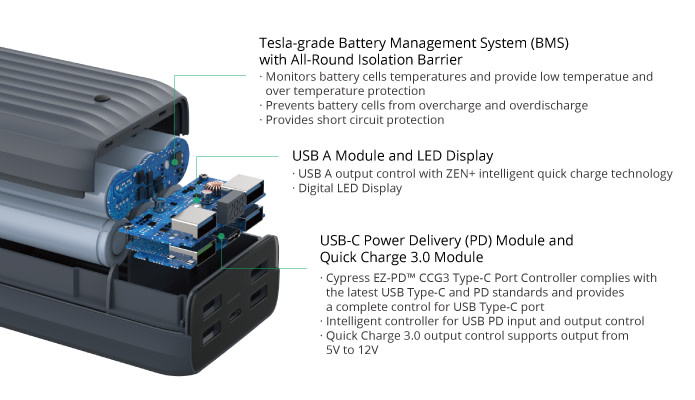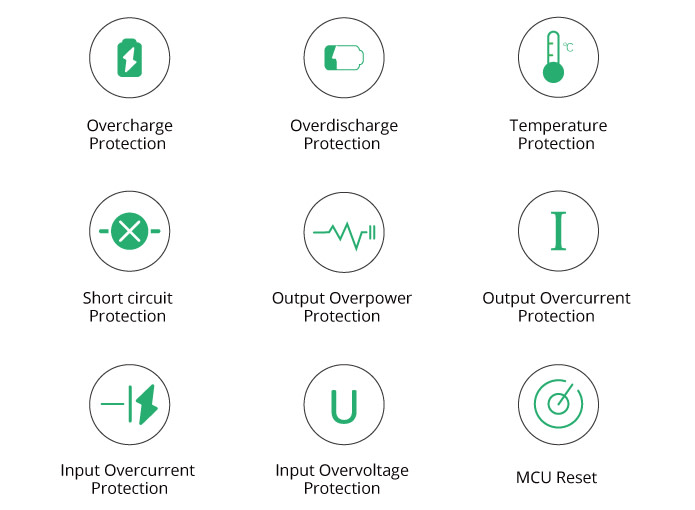 Convenience was a top priority in the design of X6. In order to provide ample room to access to all five charging ports and the LED display while avoiding wasted space, we arranged the six lithium-ion battery cells in a 2x3 configuration. This also provides an ideal profile for carrying by hand or stowing in a bag. In addition, we consolidated all of X6's features into a single button for ease of use.
Since X6 is capable of so much more than traditional power banks, it's going to be seen in more places. Appearances matter, and no effort was spared when it came to X6. The artful blending of curves and gentle ridges are in keeping with our recent Passport Travel Adaptor, whose design and features earned over seven thousand backers.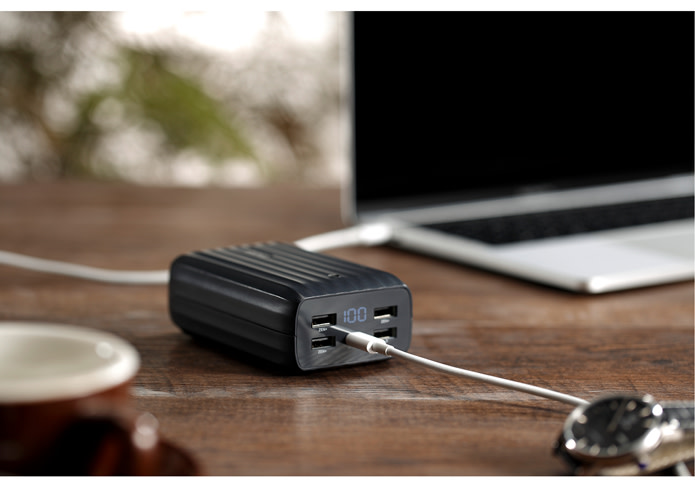 Lightest 20,000 mAh PD Power Bank (Smallest, too.)
By streamlining structural and electrical engineering, we have made X6 the lightest and smallest 20,000 mAh power bank on the market with Power Delivery, reaching the highest energy density among competitors. (See comparison chart below for details).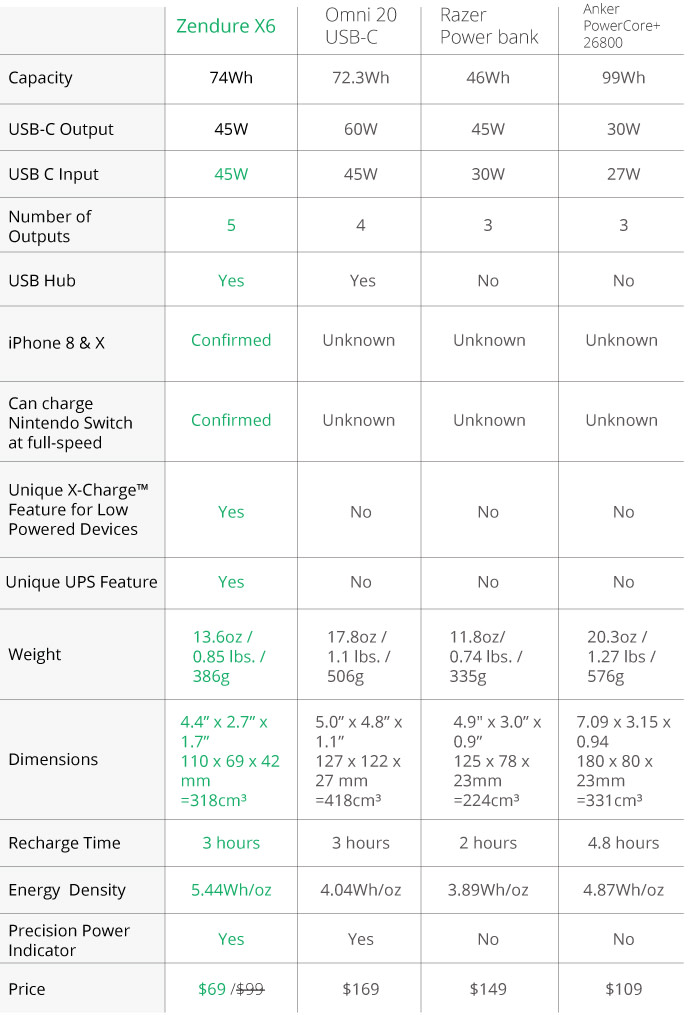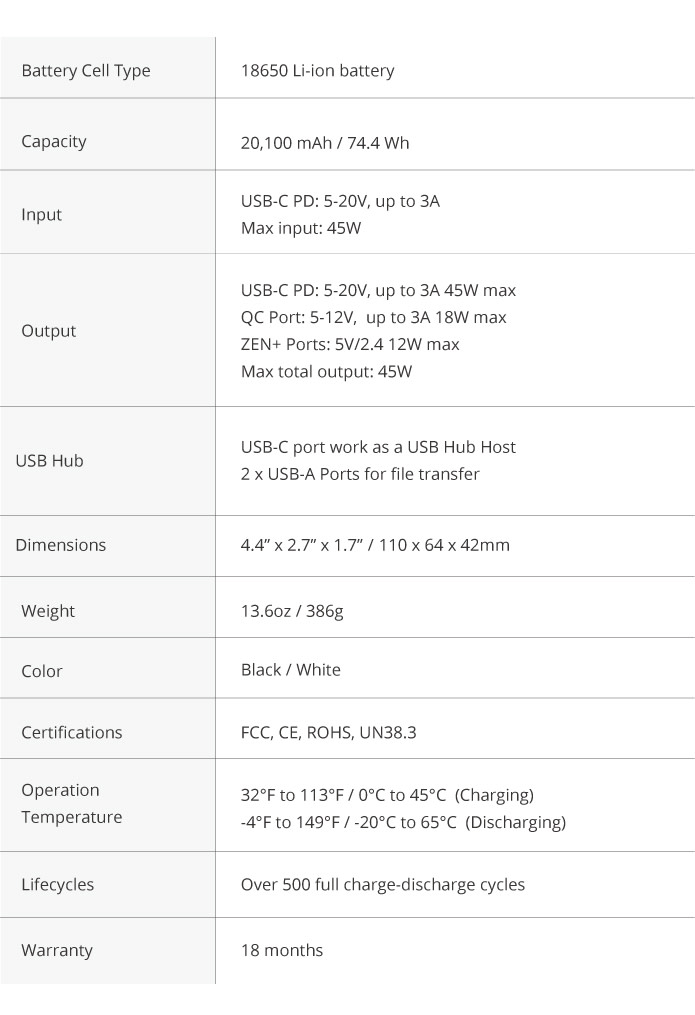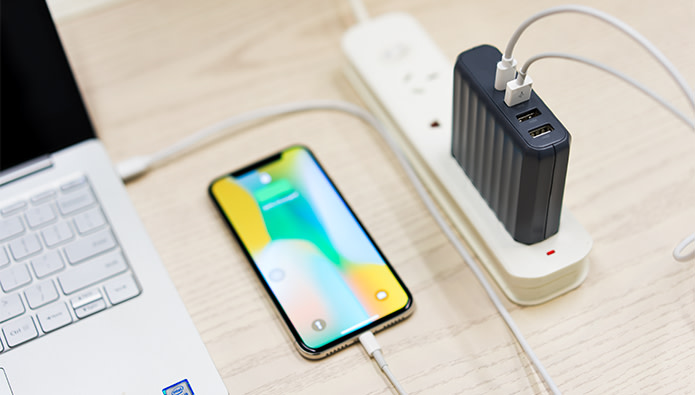 The Zendure 63W 4-port USB-C PD Charger is the perfect companion for X6. It features 1 USB-C port, 1 Quick Charge 3.0 port and 2 USB ports with Zen+. Charge your X6 or New MacBook and up to 3 other devices all in one place at the same time. The USB-C output delivers 45W power to recharges your X6 in just 3 hours. With 3 universal plugs for US, UK and EU, you can enjoy a quick and convenient charge anywhere.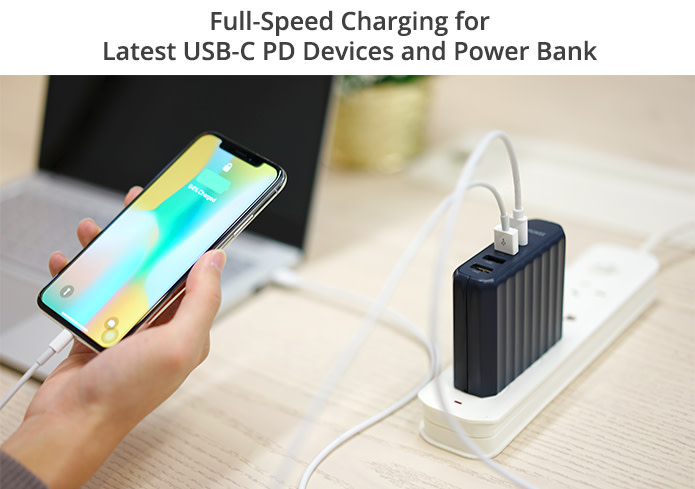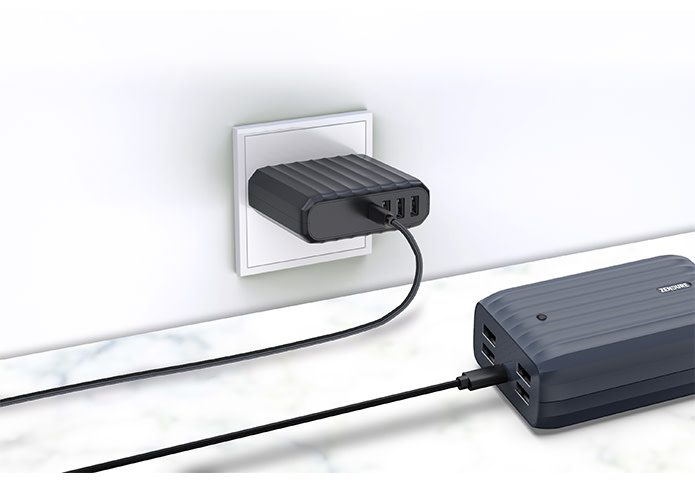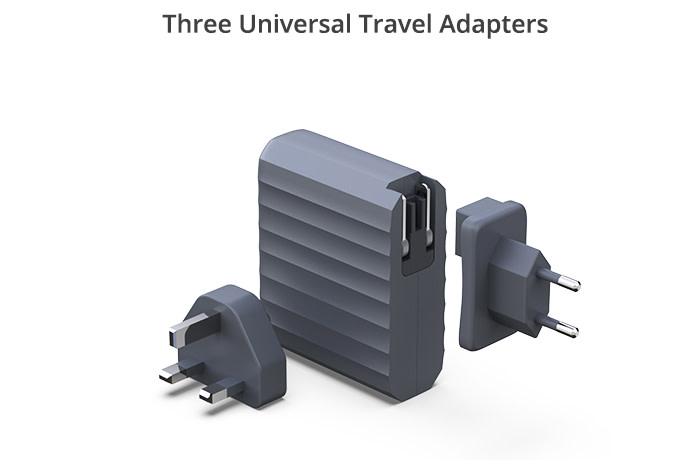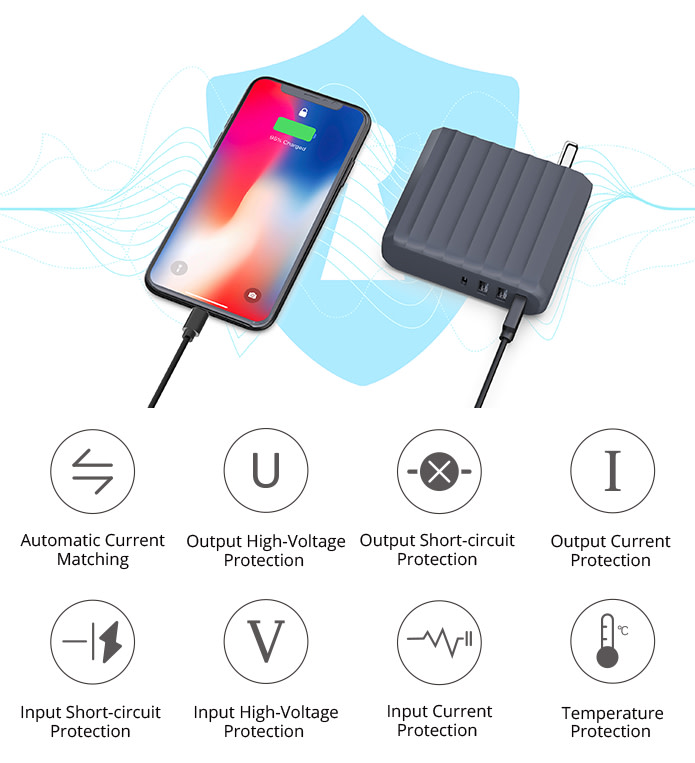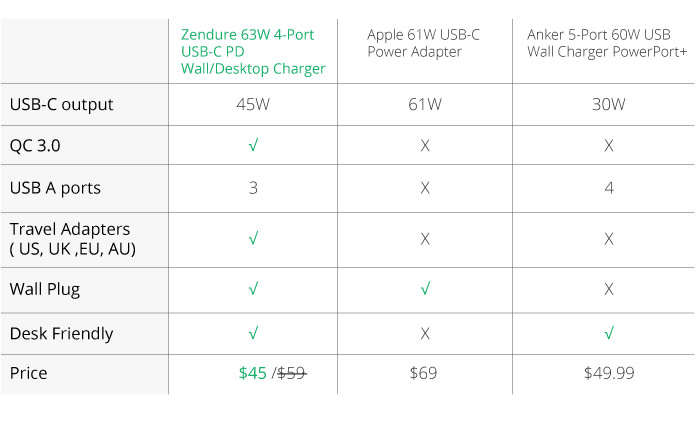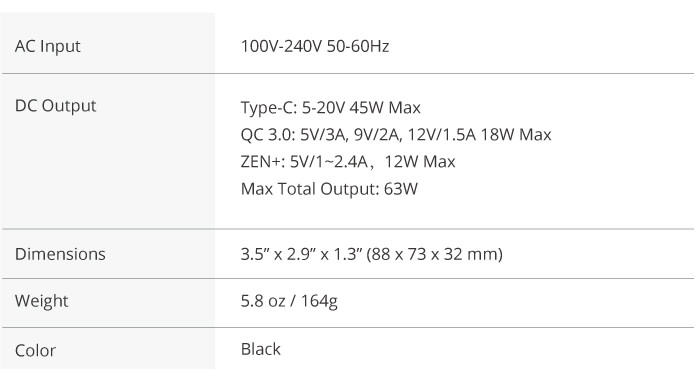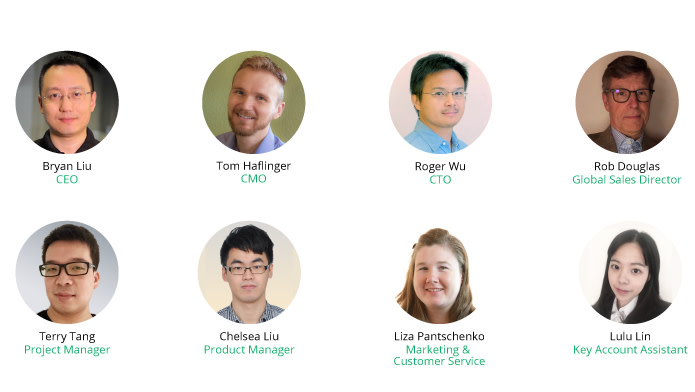 Zendure is a team of passionate consumer electronic engineers and designers. Our team members come from companies such as Apple, Huawei, Sennheiser, and Oppo, and have many combined years of experience in the field of consumer electronics.
Our mission is to continue to design and innovate classic and reliable products to improve people's lives. Our vision is to become the leader and best employer in the high-end consumer electronics market.

Since 2013 we have earned our reputation by first delivering the Zendure A-Series crushproof external batteries, and then Passport, the world's first travel adapter with an auto-resetting fuse.

X-Series is our new line of power banks and chargers that represent the latest charging technology in the market, with X6 being the first to debut in the family. We've listened to feedback from hundreds of thousands of our customers and fans worldwide. Adding features to X6 that no other companies would do, such as X-Charge™ and UPS features. It's designed for our customers, each and everyone of you. We can't wait to share this product with you, and that's why we are on Indiegogo again.