Wristocat uses powerful magnets to float your hand and enable precise, cat-like movement as you type, mouse, game, or gesture.
Unlike stationary pads that get in the way, Wristocat actively supports the natural movement of your hand during every keystroke, gesture, and mouse-click.
Prowl unrestricted behind your mouse, keyboard, or touchpad in Wristocat's unique, cat-inspired support cradle that further adapts to your every move.
Whether you click a mouse, tap a keyboard, gesture on a touchpad, or spend time gaming, Wristocat is your "Hands Best Friend."

"Wristocat is definitely sexy. I like the sleekness of the product - it reminds me of an Apple Product" --Donna Michele Baxter, CEO / founder of Soul Pitt Media **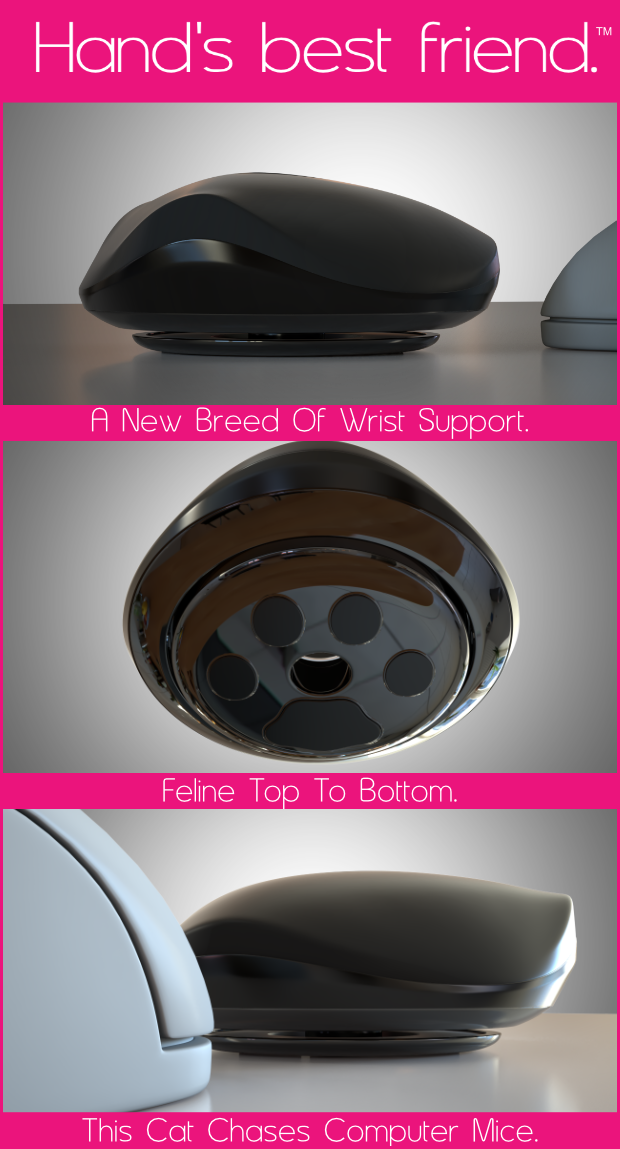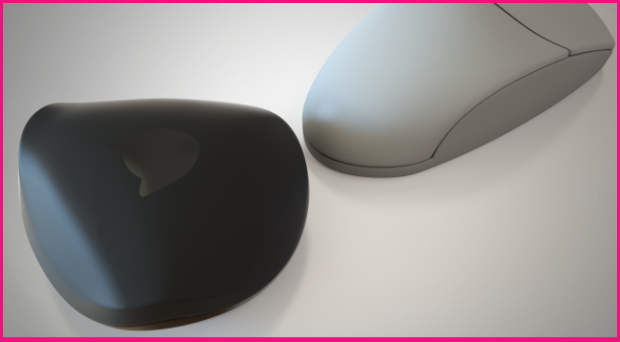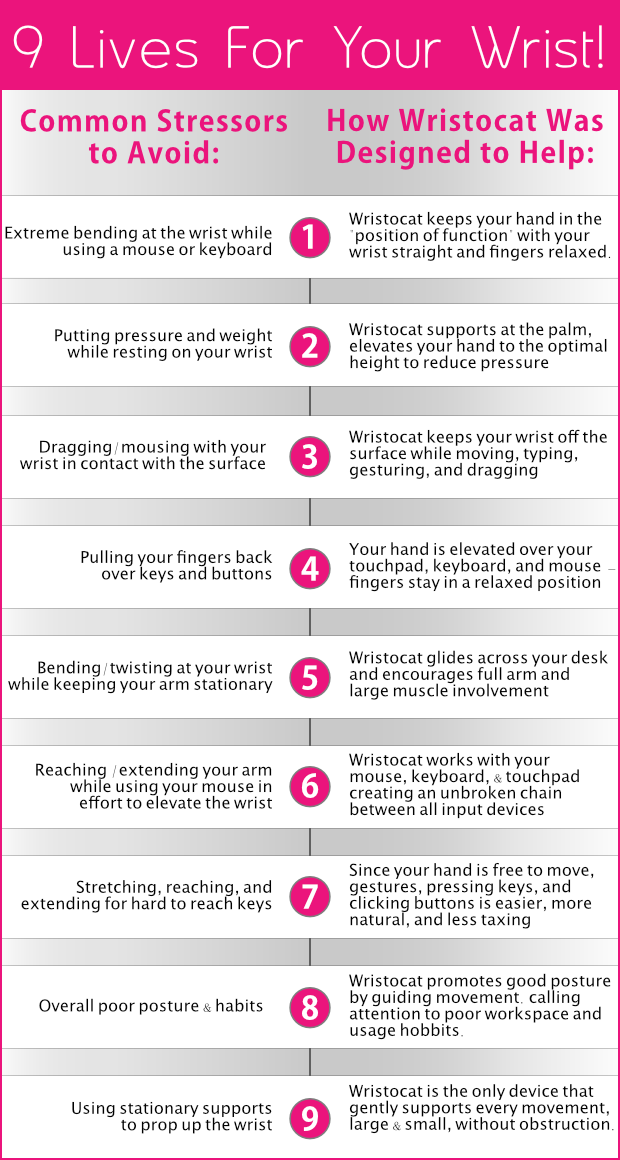 PREPARE FOR LIFT OFF.
Wristocat features magnetically attached support tops to make interchange between standard and optional support surfaces easy. Simply lift off the standard support and replace it anytime you need a change in pace.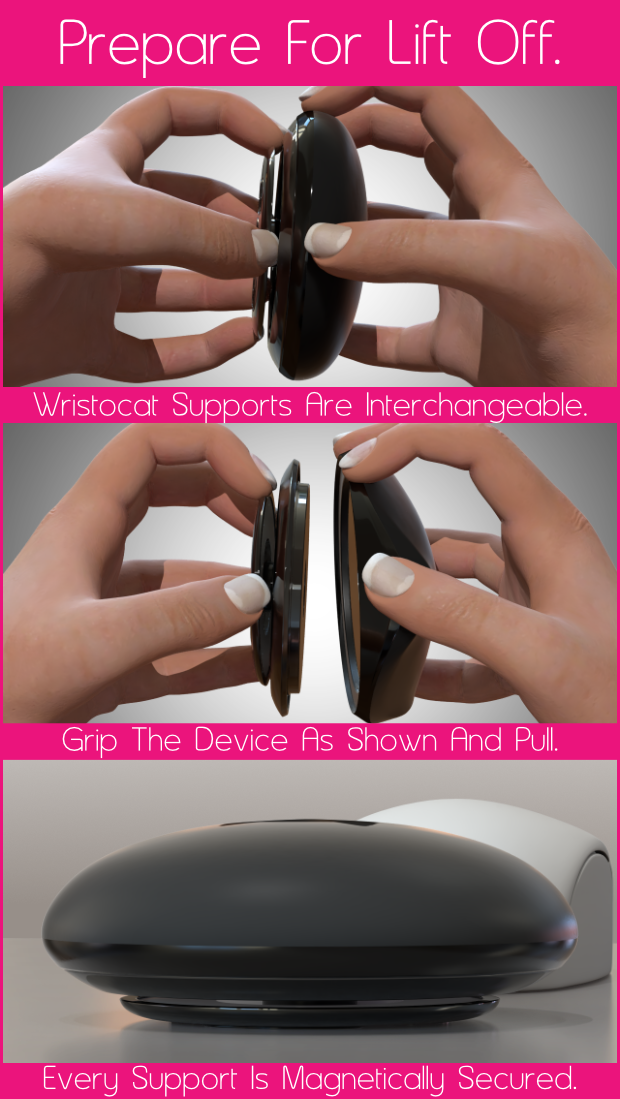 THERMAL DISC ADD-ON.
The Thermal Disc provides added comfort along with periods of warmth and cooling. Inside the disc, is a layer of foam and custom gel-pack filled with soft thermal beads. Put the entire disc into your microwave for 5 seconds and get up to 10 min. of soft tissue heat therapy. Keep one in your freezer for when you need to cool things down. The shape is very accommodating to on/off hand & wrist placement and daily use. The Disc is magnetically secured for easy interchange. (Requires Wristocat)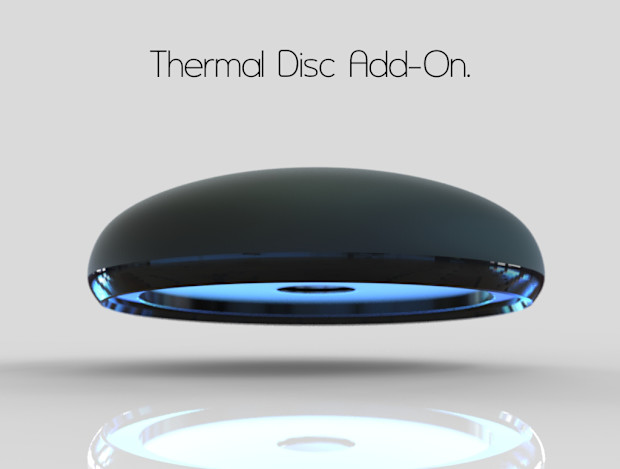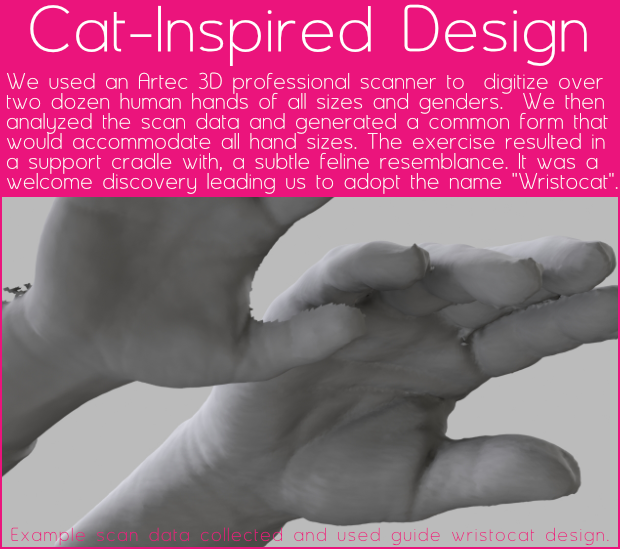 *Wristocat is not a medical device and we make no medical claims of any kind. Do not use Wristocat in place of medical treatment. If you suffer from a medical condition, or experience any pain, discontinue use and consult your doctor.
Wristocat uses powerful magnets that can cause physical harm. Do not attempt to disassemble or repair. Use at your own risk.