Please note this is a
Crowdfunding Hunt
. While Grouphunt does not guarantee the promises as advertised by the creator, what we promise is to redistribute the goods to you as soon as we receive them, similar to if you placed the pledge on your own.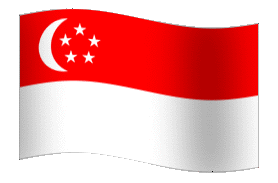 Grouphunt deal features ONE CORI Traveller Pillow
No More Uncomfortable Travel Pillows.
Travel pillows have one basic job: Make travelling more comfortable, whether on the plane, train, bus or car.
Why can't travel pillows be the perfect combination of comfort, support and compactibility?
My travel pillow should be fulfilling all 3 of these attributes:
The Perfect Pillow
Say hello to the CORI TRAVELLER Pillow, the World's 1st modular travel pillow.
Ever wonder if the pillows you buy can suit you? Now it can! Designed with the understanding that not all humans are made exactly the same, we want to cater to all travellers with different needs and preferences.
One of my personal favourite configuration of the cushions (L-shaped) ensures the deliberate support of the neck and chin that is required when resting.
The CORI TRAVELLER Pillow allows for both customisation and adjustments to suit the user's preferred resting position and neck size.
Try it and share your favourite with us.
Why CORI TRAVELLER?
As curious beings, we are naturally inclined to explore and discover. And that's why we love to travel.
Being comfortable while travelling can really set the tone for the day (or a trip for that matter).
I've tried many different travel pillows to fix this problem, but none of the current options on the market seemed to fit me right.
And that's when I decided to inject a little creativity to fix my problem, by creating the travel pillow that fits.
Modularity is Versatility
The CORI TRAVELLER Pillow comprises of 3 separate modular components; "Bobby" (the short cushion), "Leonard" (the tall cushion) and the "Couch" (the holding strap). Decide how you want them to sit. Your imagination is your limit.
Compact Design
The compact design means no fret over the bulkiness of bringing a travel pillow. Measuring a mere 12cm in diameter, it is a great travel buddy anywhere you go.
Wearing Is Easy!
Features
Use CORI TRAVELLER Pillow Anywhere
Inspiration Behind CORI TRAVELLER
Hi, I'm Phyllis. The idea for CORI TRAVELLER started with my love for travelling. Taking inspiration from the beautiful, simple and creative modern origami, I wish to bring more Joy and Happiness to travellers around the world.
Working closely with great partners in design & manufacturing. I am happy to create the world's first modular travel pillow which promises to bring joy to fellow travellers whether for a short 10 minutes nap, hours of snooze or simply neck relaxation anywhere.
Grab a CORI TRAVELLER Pillow to feel the difference for yourself.