One tiny device with the ultimate capability to work in 3-Ways; Lightning, Micro USB & USB 3.0 Flash Drive!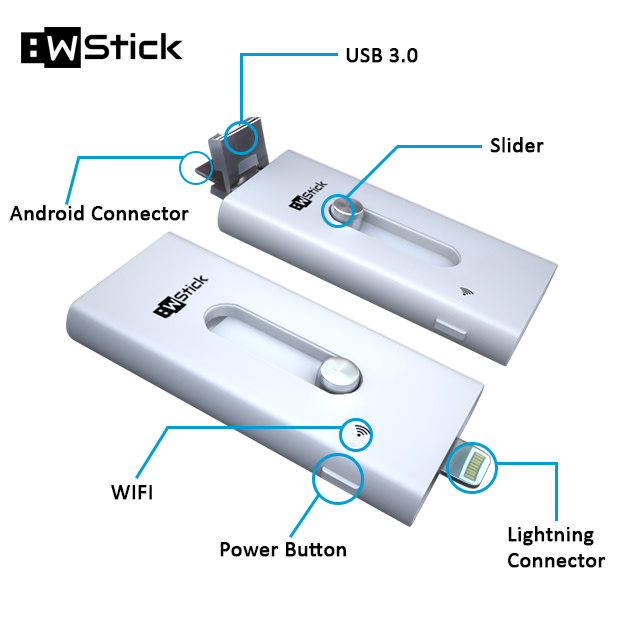 Storage is almost Full.
Requirement of connector.
Requirement of Internet.
In W stick we have taken care all above listed problems .Data accessibility is never be that much easy and fast. No compatibility issues, we made it compatible with Macs and PCs, iOS products and devices that run on Android. Its wireless and ease to use. WStick can help you in all ways. We built it to solve common issues we are facing.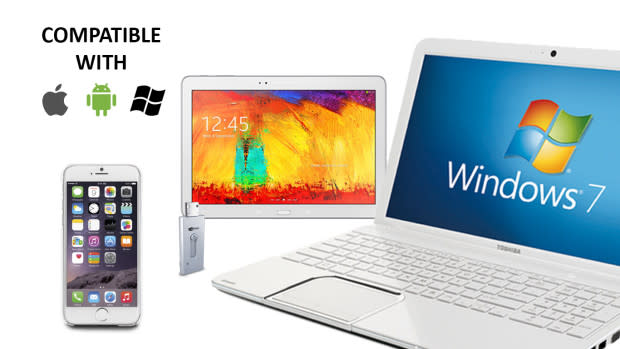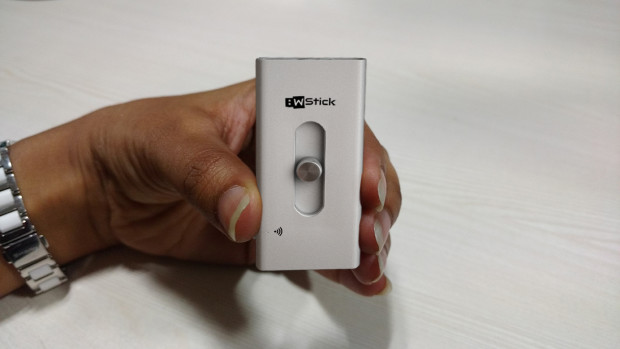 It has a inbuilt wireless adapter that translates the data into radio signals, the same signals transmitted via built-in antenna and decoded. Since it has its own router,No Internet connectivity required.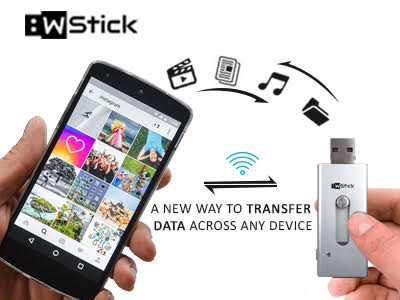 W-stick's Wireless solution makes you free to carry wire devices to share/transfer data with your friends or to any devices. It is aptly called Mastermind W Stick OTG (On The Go) that works not just with Apple devices but also with those running on Android.
It features three different plugs on its two sides (a standard USB plug, a Micro-USB plug and a Lightning connector) that allow the device to work with Macs and PCs, iOS products and devices that run on Android. The device is capable to synchronize with any device.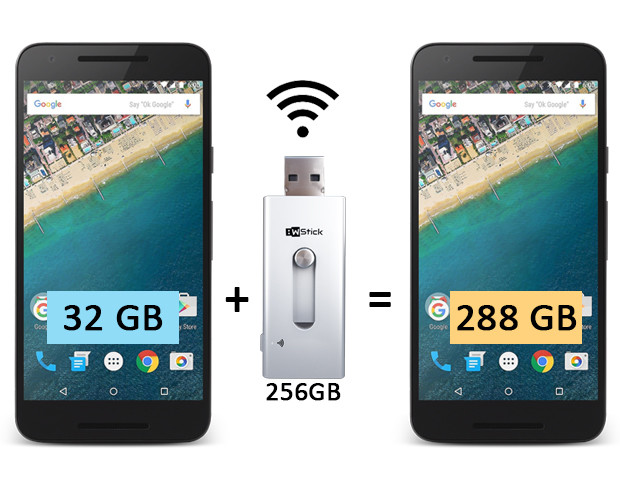 More Possibilities to expand device memory:We are happy to develop W Stick that have capability to provide you more memory at a cheaper cost.
Users will be able to play different kinds of media straight from W Stick including music, movies and images.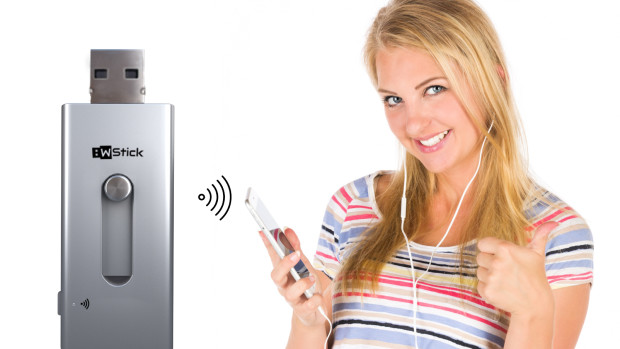 Fit for all devices: The current iOS flash drive only works with Apple devices. In contrast, W Stick works with Apple devices, Type C devices, and Android devices, GPS, Drones, Gopro, Cameras, TVs, Speakers, Projectors…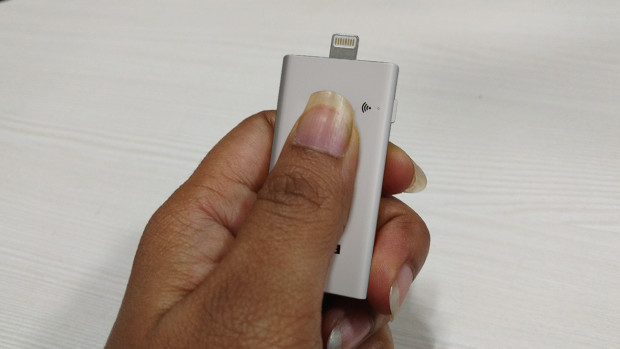 Data protection: You can protect your data with its password protection feature.
Smarter & Powerful App: Our developed iOS & android app is showing the user; the details of battery, including all elements.
W Stick comes in four different storage capacities: 32GB, 64GB, 128GB and 256GB.
Don't miss this amazing opportunity!!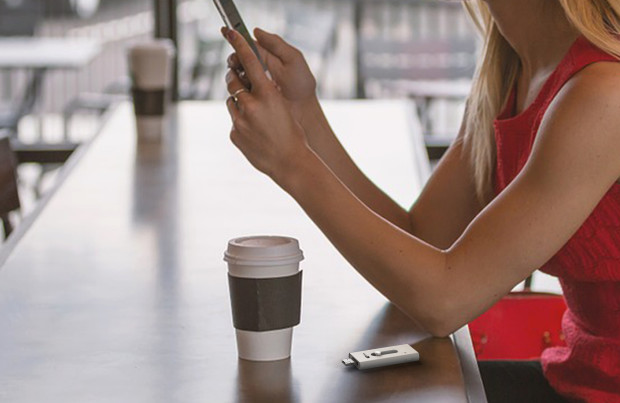 The W Stick system is a combination of the W Stick and a mobile app. These two components work together to allow users to transfer, sync and convert files quickly and easily between iOS and Android devices as well as Macs and PCs. Access movies in air or in a remote area and never needing a network or Internet.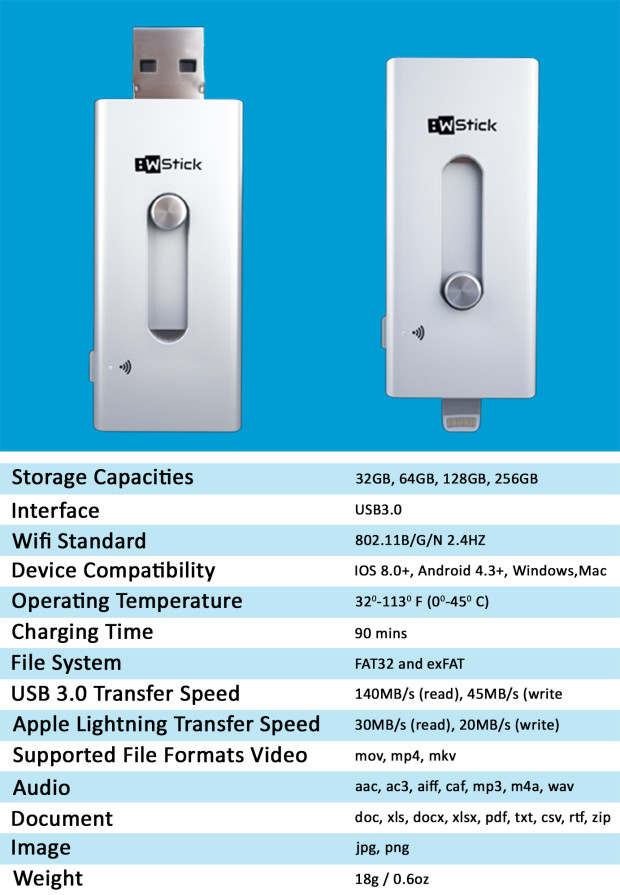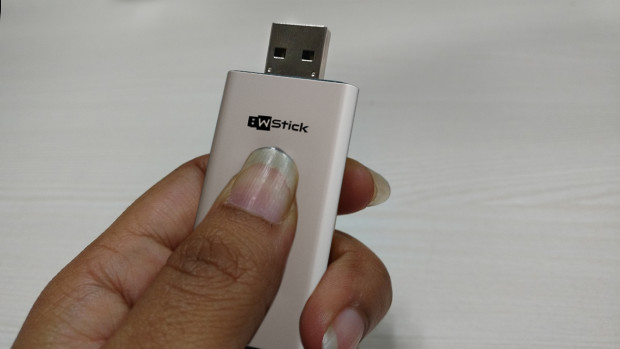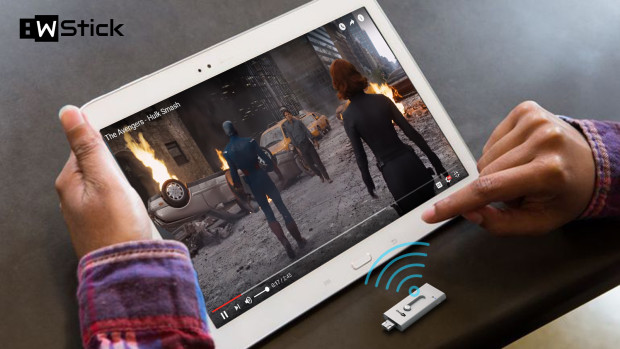 View photos, documents, playback music, TV series, videos and movies, backup and manage files directly from W Stick.
Upgrade your device storage up to 256 GB with world's fastest read/write speed .
Use it to Take Pictures
Use it to play, pause or skip music on your Smartphone
Use it as Flash Memory
Upgrade your device storage up to 256 GB
Safe & Secure as your data is never sent through 3rd party servers.
No Battery Required for Flash Drive.
1080p HD movie streaming, direct playback from W Stick.
Read/write speed: Lightning: 16/10 MB/s | Micro USB: 20/16 MB/s
USB 3.0: 140/20 MB/s.
The lowest power consumption
Fast Data Transfer USB 3 interface
Apple Certified MFi Lightning interface
Micro USB interface
Smart Detection of connected devices
Highly compact & Light weight design
Compatible with Windows, Mac, iPhone, iPad, iPod Touch & Android devices
Super portable size with an ultra-slim design
W Stick comes in a small in size, big in features, easy to use, durable and compact. The original design combines both form and function.
Cross platform, fully integrated external flash drive memory expansion for PC, Mac, iPhone, iPad, and iPod Touch as well as Android devices.
One convenient place to fully manage your files such as Music, Video, Photos and Documents.
Use it instead of a cable to sync
Conveniently exchange files between iOS and Android devices, iPhones & iPads, and computers on the fly, without being shackled by a cord, translator or lack of network.
Together with the Mobile App, an auto file management, backup and security, you will have the most powerful, must have device available for your iPhone, iPad, iPod Touch as well as Android powered phones and tablets ever.
Direct File Transfer
Free App for iOS and Android File Management
Zip and Unzip File Support
Secured File encryption and secure Access to App and files
Backup essential files such as Contacts/Calendar, Music & Videos
Playback Videos and Music directly or stream to your TV
Document viewer for all major file formats
View, Create, Copy, move, delete, rename, open, encrypt and Manage all your data directly on your iOS or Android Devices.
Our Story
Innovation can come from anyone, anywhere. Fueled by creativity, connectivity and collaboration, new ways of thinking are shaping the future and all it takes is a bit of imagination and it all comes down to how you look at things.
We are inspired by extraordinary technology. We are dreaming up for anything that makes our daily lives better. Let's together make this dream a reality.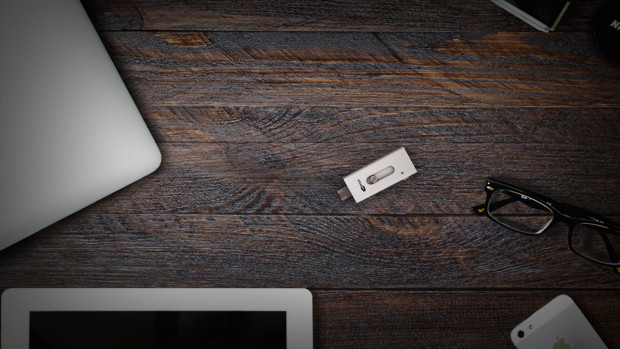 Does W Stick work with my own cable?
Yes. It will work with your existing data cable to Recharging,Reading & Writing.
What color of W Stick are available?
There are 3 basic colors: Black,White & Gold.
You have a great idea about color? We are happy to hear from you.
I contributed but have no idea where to change the color choice?
Thanks for your great contribution. You can send us a mail regarding your color choice with your order id, when the campaign ended.
Where can I get the App.?
The App. Is available on Apple Store and Google Play in free.
What is the life cycle for the rechargeable battery?
The battery cell will last for at least 800 full cycles. Each cycle means from 0 to full. For example, it will be 0.4 cycle if you only use it from 100% to 60%.