Please note this is a
Crowdfunding Hunt
. While Grouphunt does not guarantee the promises as advertised by the creator, what we promise is to redistribute the goods to you as soon as we receive them, similar to if you placed the pledge on your own.
Hunt extension will not affect estimated delivery date.
Do note that normal mail is also available for this hunt. However, the risks involved are too great for Grouphunt to undertake, so please only choose normal mail over registered delivery if you are really comfortable with the risks involved.

It is the easiest and the most convenient watercolor set to paint on the go. It's a set of 16 transparent, beautiful watercolors. Each sheet is made of a super saturated layer of the color deposited on paper. They're a joy to pick up with a brush: simply pick and paint and you get this really intense, vibrant color.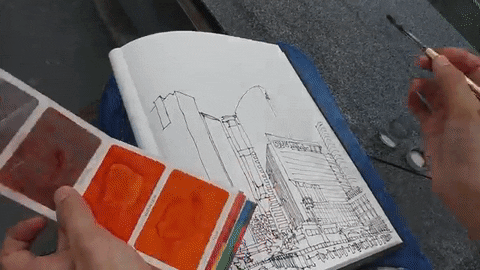 Courtesy: Parka Blogs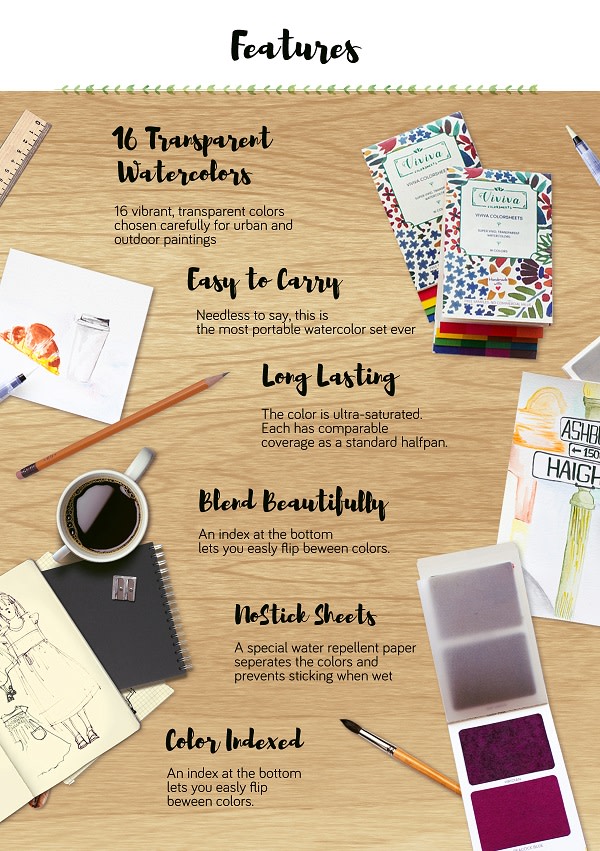 Crimson, Deep Pink, Vermillion, Flesh, Chrome Yellow, Gold Ochre, Burnt Umber, Burnt Sienna, Light Green, Sap Green, Viridian, Peacock Blue, Persian Blue, Violet, Magenta, Slate Black.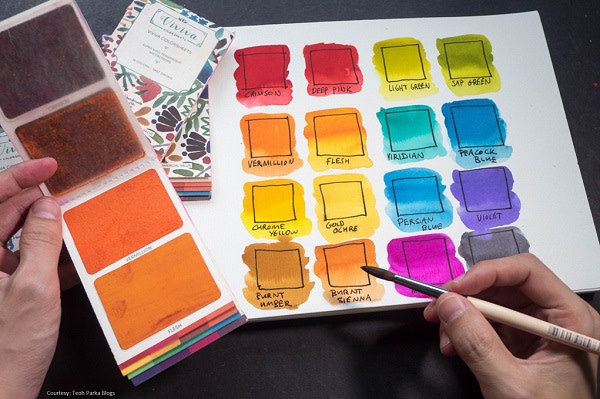 Infinite possiblities....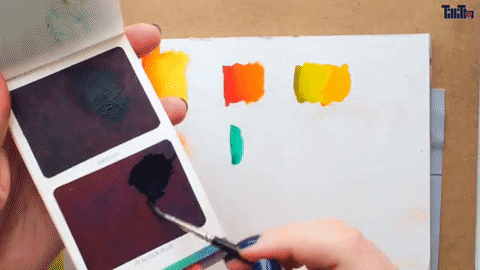 Courtesy: Tillith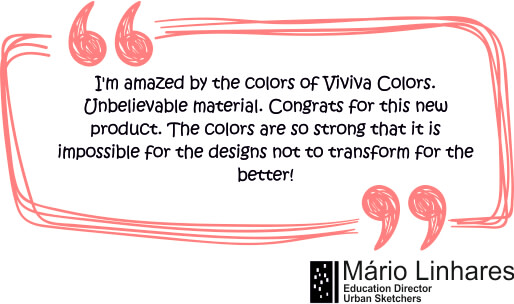 Our art has a timeless beauty... shouldn't our art instruments too?
Your Viviva Colorsheets are precious, I wanted to give it a precious housing. I've designed a premium, crafted wooden case for the Viviva Colorsheets which you can personalize with a laser engraving of your name and a message or a quote. The case is reusable, there's an elastic inside which lets you slip the case over any Viviva Colorsheets and Voila, you've got a lovely cover for your set.
Please Note: You'll receive an email after the campaign to capture the details of the name and message to be inscribed.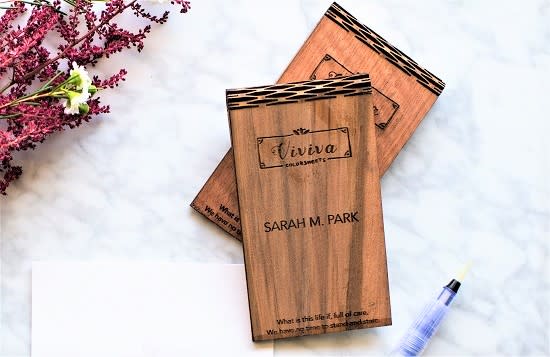 It's an elegant piece of art which enhances the gifting appeal of the Viviva Colorsheets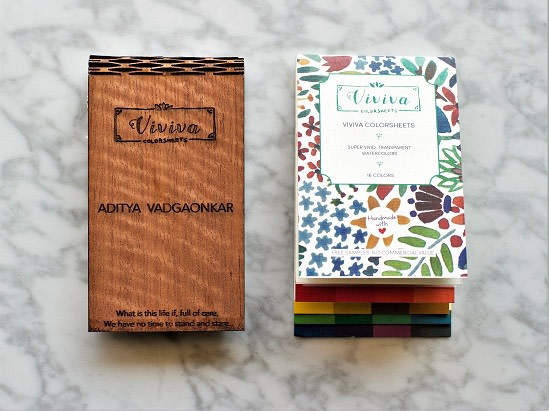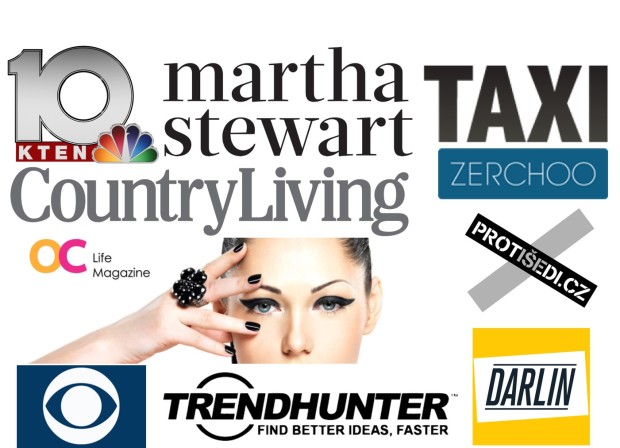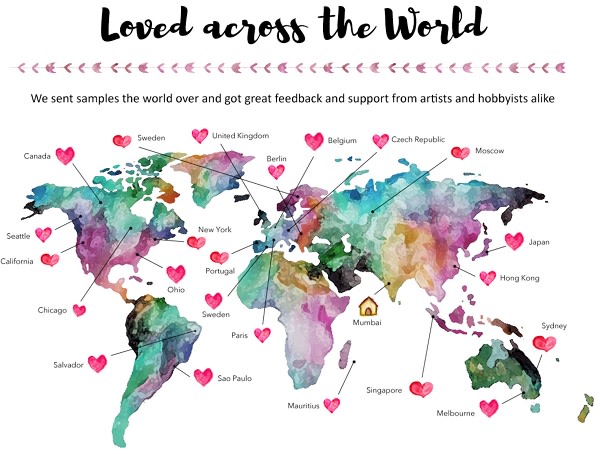 We had sent a few samples to the Urban Sketchers, Naples 10x10 Workshop and the members fell in LOVE with the colorsheets!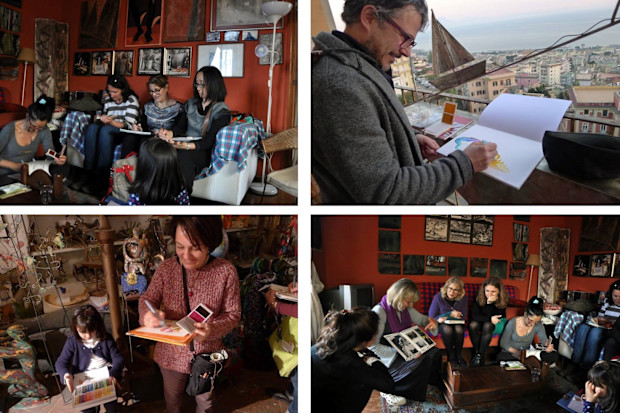 Hear the leader, Simo Capecchi share her experience
For English subtitles, just turn them on in settings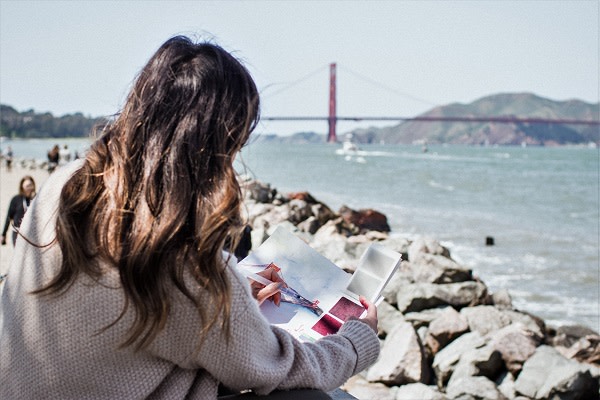 Here are a few paintings made with Viviva Colorsheets