Please note this is a
Crowdfunding Hunt
. While Grouphunt does not guarantee the promises as advertised by the creator, what we promise is to redistribute the goods to you as soon as we receive them, similar to if you placed the pledge on your own.
Why stop at household appliances? Its time to give your doorbell an intelligence boost!
Check out who's at your door wherever you are from your phone through a live video on your mobile app.
Speak to visitors in real time with a two-way mic! No more missed deliveries or guests!
Video recordings enhance the safety of your home. Catch those crooks on camera! IR Night VIsion equipped!
Veiu can even give you live alerts when it detects someone on your porch! A watch dog that never sleeps!
Grouphunt Deal includes ONE VEIU Doorbell in your choice of colour finish (Copper or Nickel). Get yours now and smarten up your front door!
Our name, Eques, originated from the Greek word Aegis: it means protection. Since 2016, when we established our home base in the heart of Silicon Valley, our mission has been to protect what is dearest to you.
Over the last year we have been developing and perfecting the VEIU Smart Doorbell. After many iterations and testing we are happy to say that the only thing standing in the way of you making your home smarter and safer is your support of this project.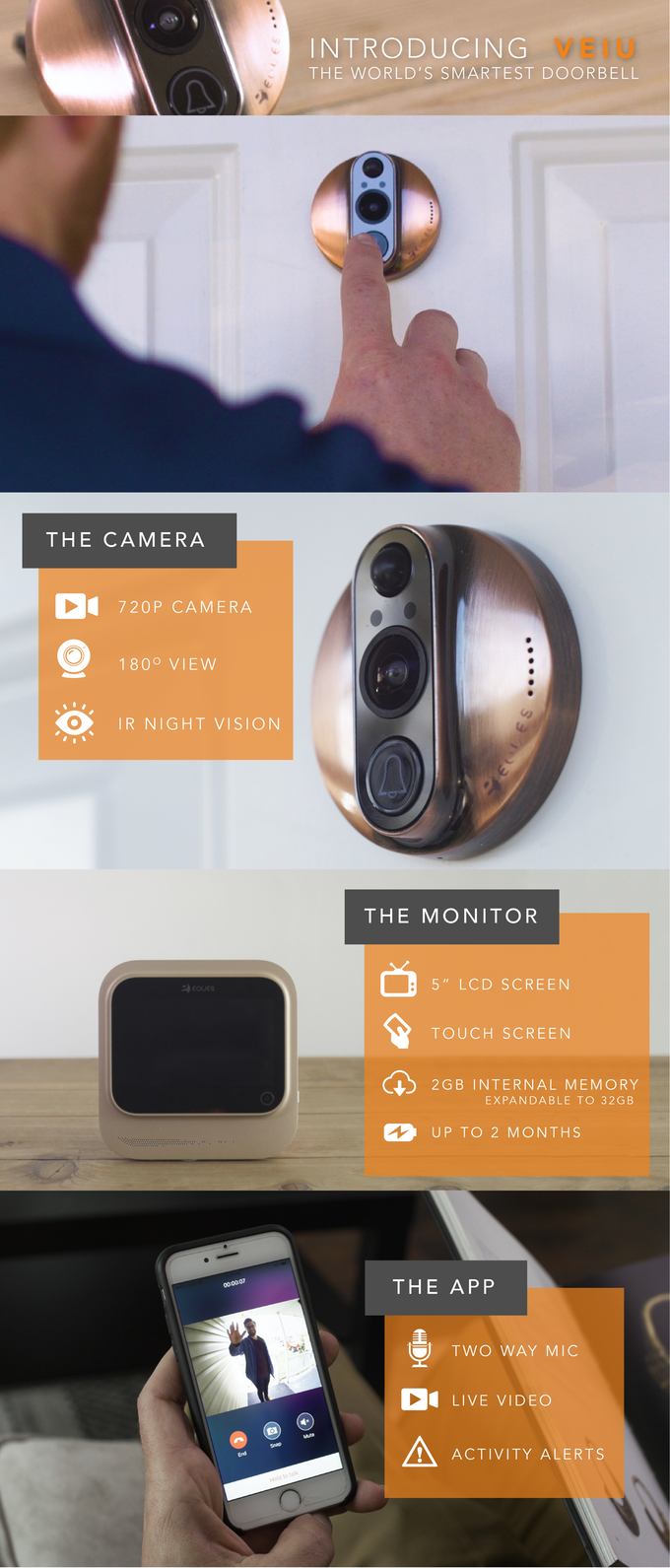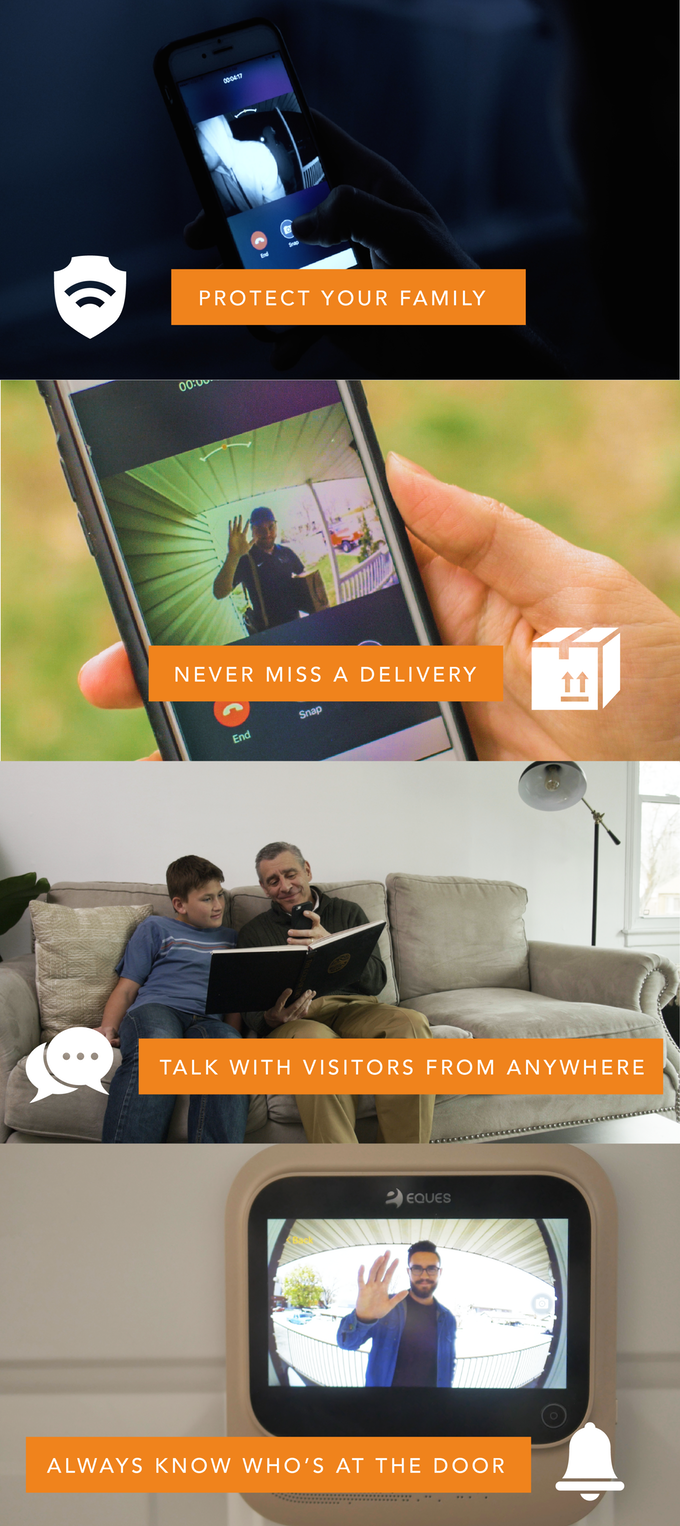 The Eques App puts your front door at your fingertips no matter where you are. Since VEIU runs off your home's Wi-Fi, you have a secure connection from your smartphone to your VEIU anywhere with a network connection.
Many smart home products require expensive monthly subscriptions that can run you hundreds of dollars a year. With VEIU there are no monthly cloud storage fees, your only expense is the hardware. The Eques App is available as a free download from both Google Play and the Apple App Store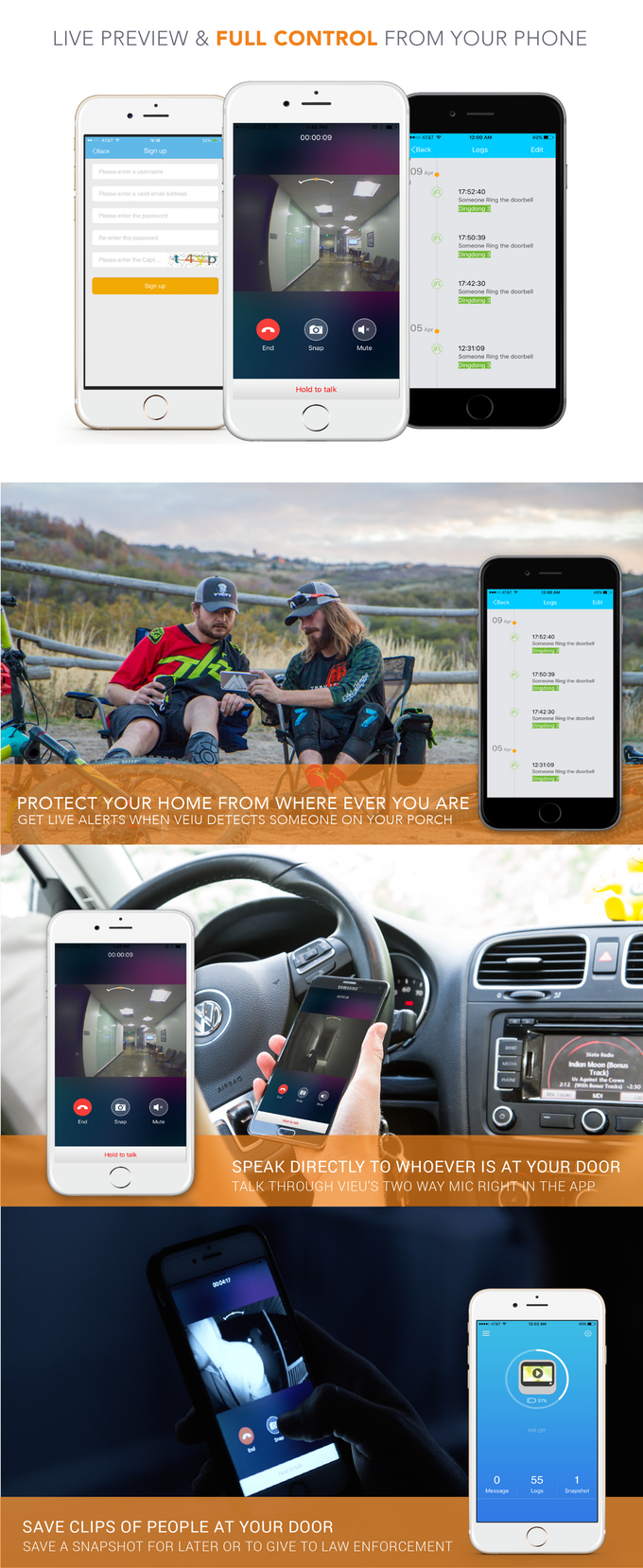 VEIU is compatible with any door (35-110mm thick) and installation is super simple. All it takes is a screw driver and five minutes of your time.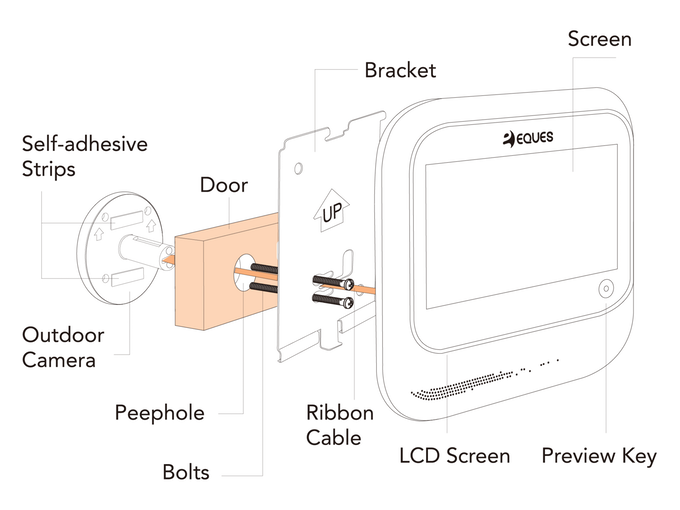 Each VEIU comes with a simple 12 step guide to help you install the smart doorbell quickly and without professional help.