Trak Card is the World's 1st Bluetooth Tracker designed to prevent losing your wallet or phone AND stop RFID credit card scanning.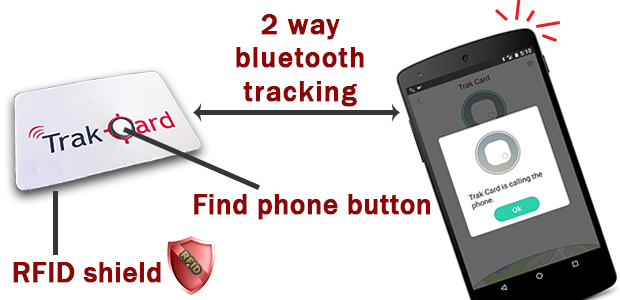 Like you, all our lives are in our phones, wallets, and credit cards. When we lose them, panic sets in; and in case you haven't heard - RFID scanners can steal your credit card information in seconds.
Trak Card is more than just the first credit card size Bluetooth tracker with a built-in RFID shield. It has the unique FIND phone button, and Crowdfind function for locating lost valuables anywhere in the world.
Two way tracking
Both your phone and Trak Card will set off loud alarms to alert you when they are separated.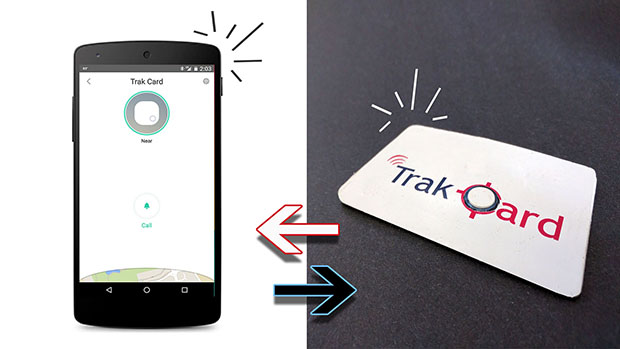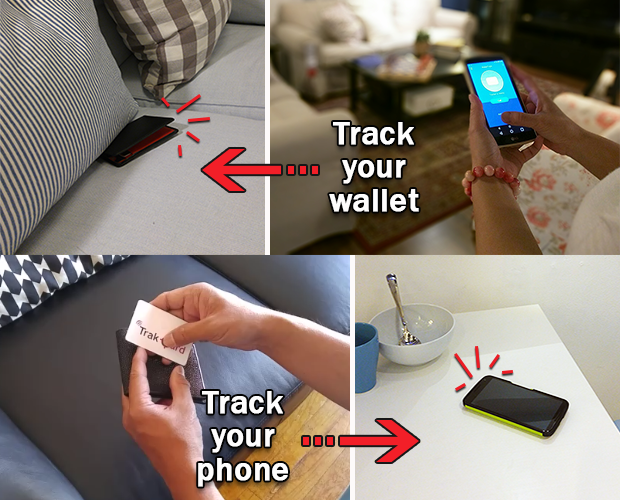 Find your wallet
One touch FIND on the phone's app (Android or iOS) makes your Trak Card beep - loudly.
And if Trak Card is out of range of your phone (up to 100 feet), the app will show the last known location on Google Map and directions to get there.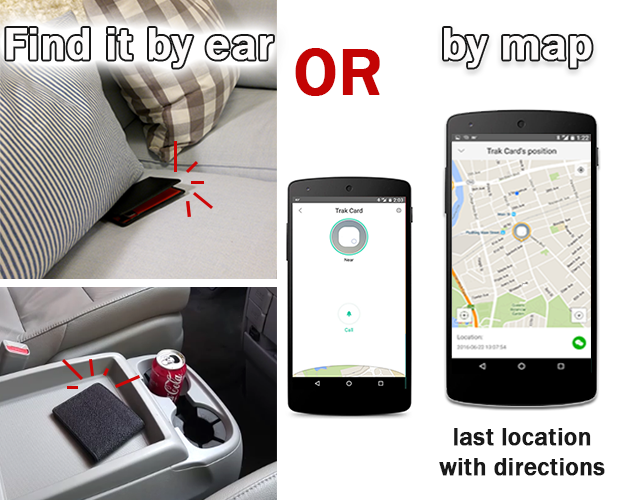 If your Trak Card is not there, you can Crowdfind it with thousands of other people. *There are several user groups that we are considering to join for maximum coverage. It will be decided before the final App versions are released.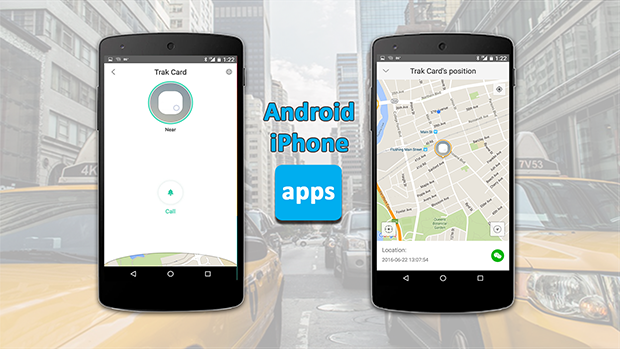 Find your phone
Press the FIND button on Trak Card to make your phone ring- up to 100 feet apart.

Only Trak Card has a RFID Shield
The new credit cards and most ID cards have internal RFID chips which store your personal information. They are easy to hack by thieves walking around with scanners, but Trak Card blocks them.
So if you don't want to lose your wallet or phone, or have your credit card information stolen, the Trak Card is for you.
It can also be used to track and protect many other valuables: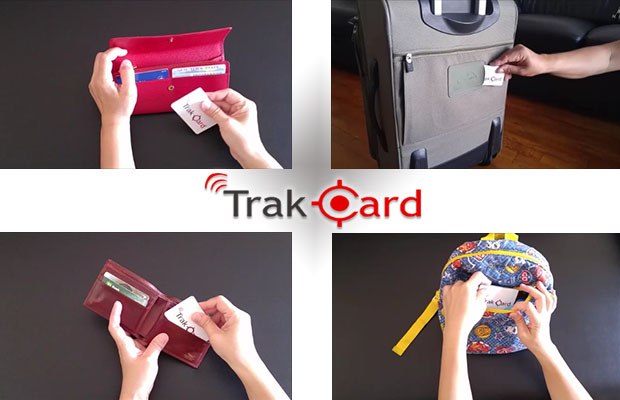 Why is Trak Card better than other trackers?
Other trackers can cost up to $30, are thick and bulky (Trak Card is 3 mm), and can easily fall out of wallets. Trak Card can be opened to replace the battery inside.
Trak Card is the only card size Bluetooth tracker with the one button FIND phone feature AND RFID shield.
Trak Card is made of 2 top and bottom PVC layers, and RFID shield with a special cutout for the Bluetooth tracker module. Most unusual of all - it will be hand assembled in the USA!

Smart tracking app (Android & iOS)
Phone and Trak Card both alarm when separated
Displays Trak Card's last known location on Google Map + directions
Find button turns on the Trak Card 's alarm when nearby
Track up to 6 Trak Card or compatible devices at once
Trak Card Bluetooth Tracker
Device battery CR2032 lasts 6 to 9 months and is user replaceable
Bluetooth technology
Fits into standard credit card slot in regular wallets
Thin as 3 credit cards (Except for FIND button)