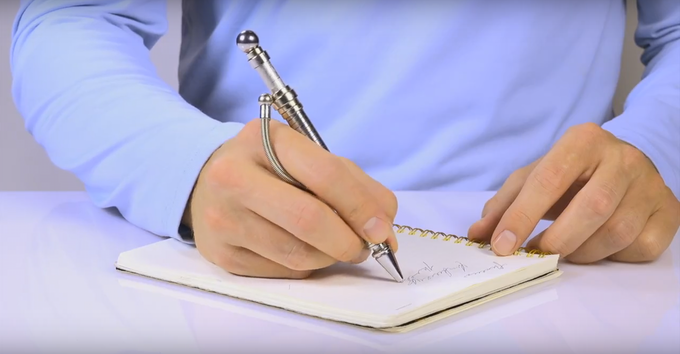 Think Ink isn't just a stress ball that you picked up at a career fair or the Rubik's Cube you wish you could be playing with during your meeting. Think Ink is a focus tool with a writing utensil embedded inside to help you jot down your best ideas and get $#!+ done!

Think Ink pen is the first titanium, steel pen that bends, spins and transforms into various creative, fidgety features. For the constant fidgeters in life, we've created a super fun device that's perfect for all situations, so you can discreetly fidget, whenever, wherever!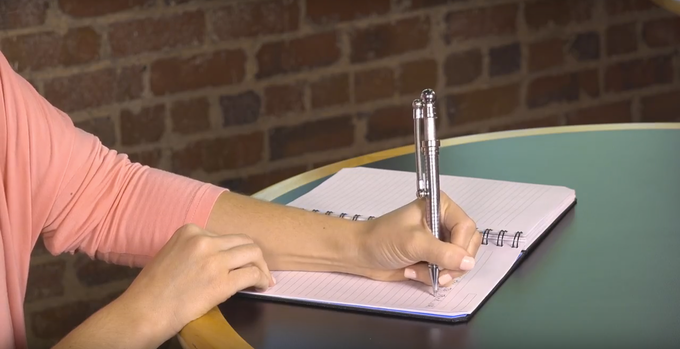 AS FEATURED IN: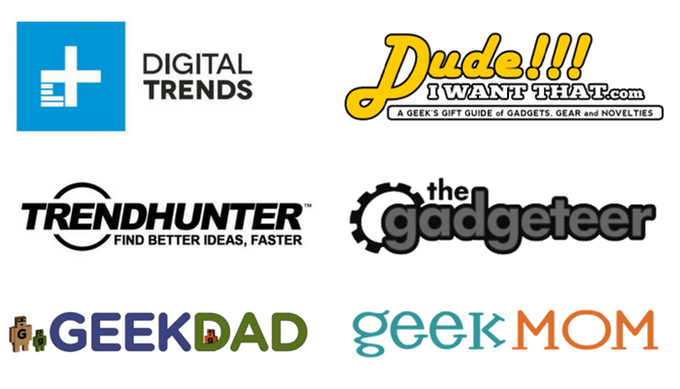 Think Ink is incredibly easy to use for fidgeting and, of course, writing. You'll finally have something to tinker with in the office or classroom without bothering those around you.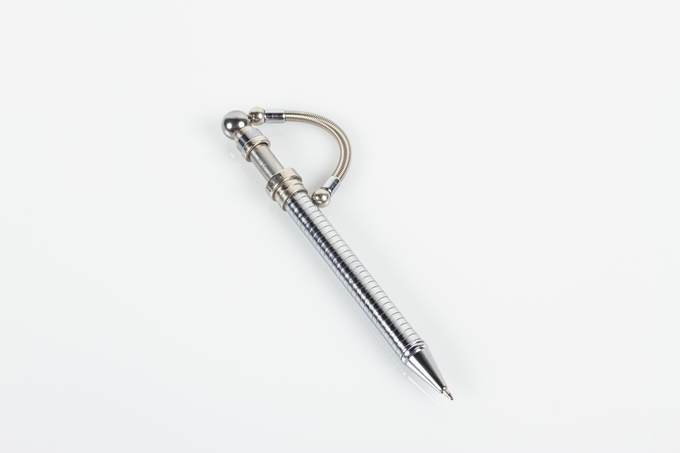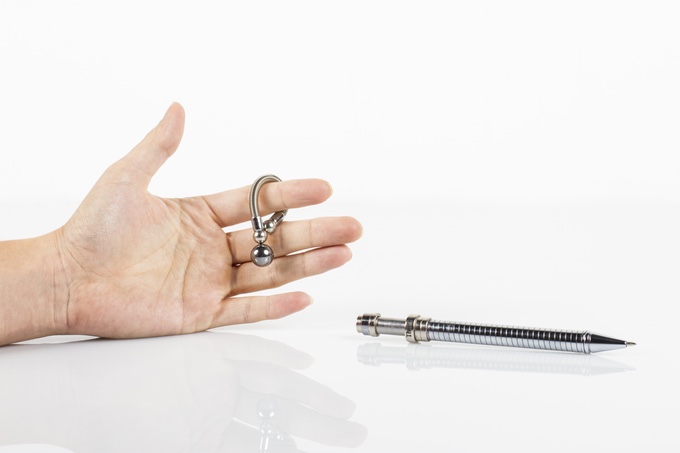 Think Ink can do more than just satisfy the restless worker, it's perfect for students of all ages! For the teachers who struggle with unfocused students who are in need of some extra motivation, Think Ink serves as the perfect focus tool. We even tested this product out in the classroom and found that after a few minutes of fidgeting with their Think Ink pen, students finished their work in half the time it was taking them with no focus tools at all.
Meetings, brainstorms and office vibes won't be the same with Think Ink - and we mean that in the best way possible! Think Ink pens are great for freeing up your imagination when you've been crammed in the office all day. Have the team tinker with them to release inspiration while relieving any stress and anxiety that's been brought on by an overloaded inbox.
So whether you're a knee bouncer, hair twirler or pen clicker, everyone can stand to have some fun with Think Ink. Not only is there a good chance that you won't be able to put it down, but you might just make your co-workers, colleagues or fellow classmates a little jealous.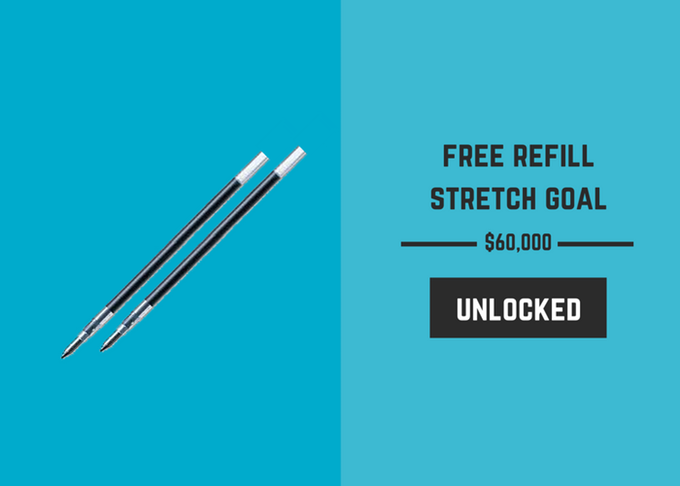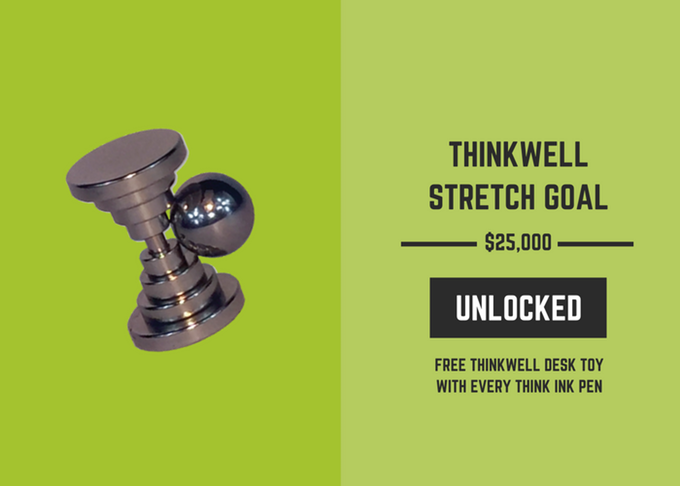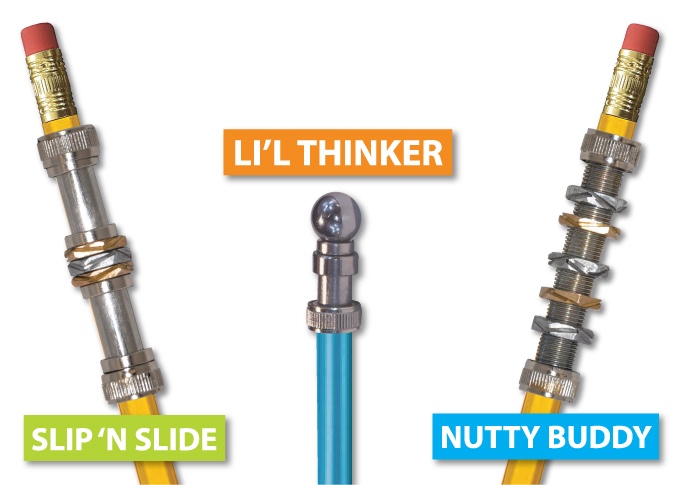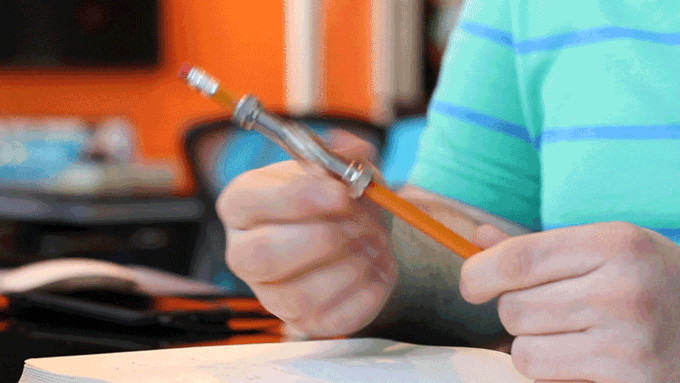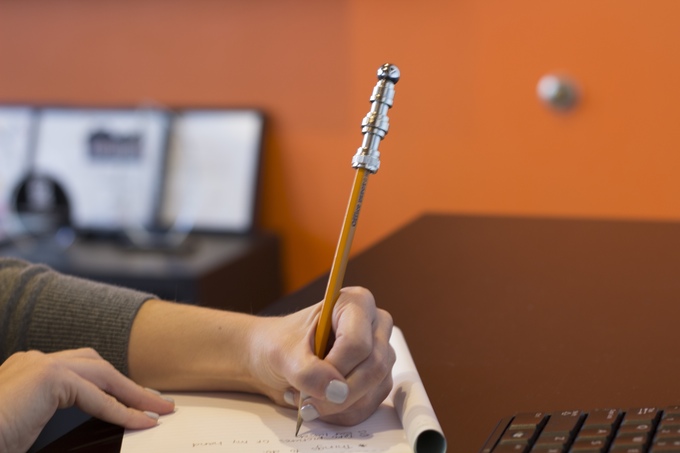 />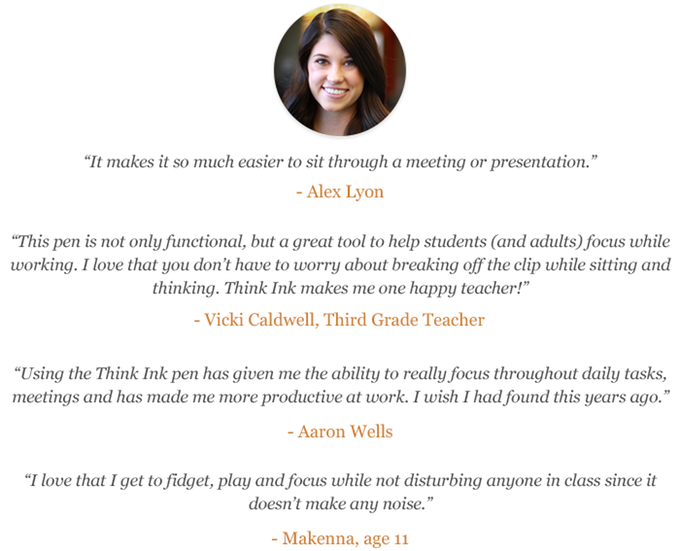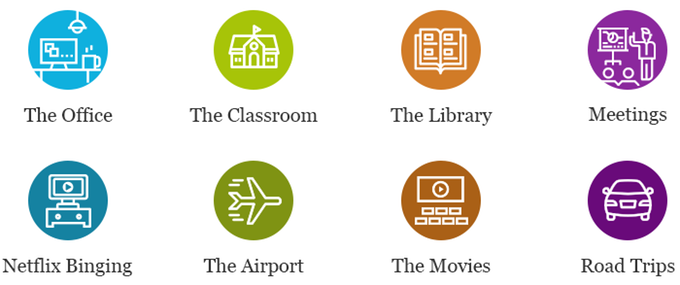 Lifelong business owner and entrepreneur, Jym Daniel has always had a passion for product development. He spent years jotting down idea after idea, sitting idly by as others eventually developed similar products. Determined to turn his ideas into reality, Jym joined forces with long-time friend, Kent, in 2011 to introduce Think Ink pens to the world.


Co-founder and number-cruncher, Kent Lyon, decided to help create Think Ink pens when he first tried to shop online for something to help his daughter with her fidgeting. When he found that nothing but desk toys and stress balls were available, he decided to take matters into his own hands and create something that people can use anywhere in any setting.


Think Ink's design is one of a kind. The way we pieced the entire pen together will provide you with the most discreet fidgeting tools to increase your focus and let you have a little fun. Here's what we went through to perfect our model: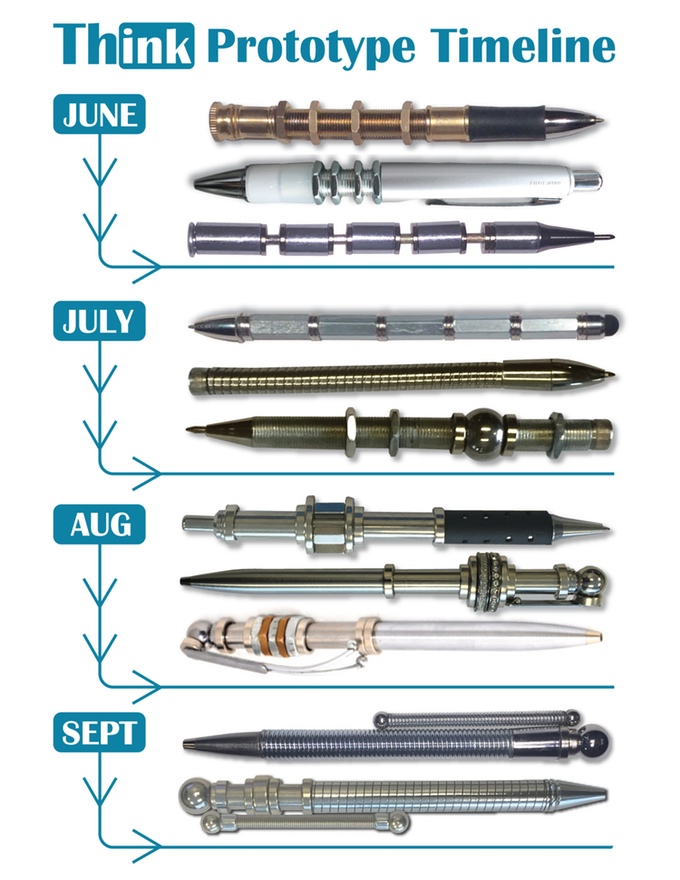 We can't thank you enough for checking out our project and helping us make Think Ink pens a success.
We know not everyone will be able to support us with a pledge, so even if you can't give a dollar or purchase a Think Ink pen, if you're a supporter behind fidgeting for focus, you can help us spread the word on Twitter, Facebook, Reddit, Instagram and anywhere else you can think of!




What if my Think Ink pen runs out of ink?
No problem! We're not here to sell you refills for life, so we've made it easy to replace and refill your Think Ink pen with any number of easy-to-find generic refills. As long as it's a standard ballpoint pen refill with a plastic ink stem, you'll have no problems at all!
What color ink does Think Ink come with?
Think Ink comes with a beautiful, smooth black ink.