Please note this is a
Crowdfunding Hunt
. While Grouphunt does not guarantee the promises as advertised by the creator, what we promise is to redistribute the goods to you as soon as we receive them, similar to if you placed the pledge on your own.
Grouphunt deal features ONE SolarBox, ONE Carabiner, TWO Velcro Straps and ONE Audio Cable

The SolarBox is the world's most affordable and powerful solar powered speaker - just 10 minutes of solar charging will let you play music for 30 minutes! With rugged construction paired with crisp audio quality, free yourself from outlets and enjoy music on all of your adventures.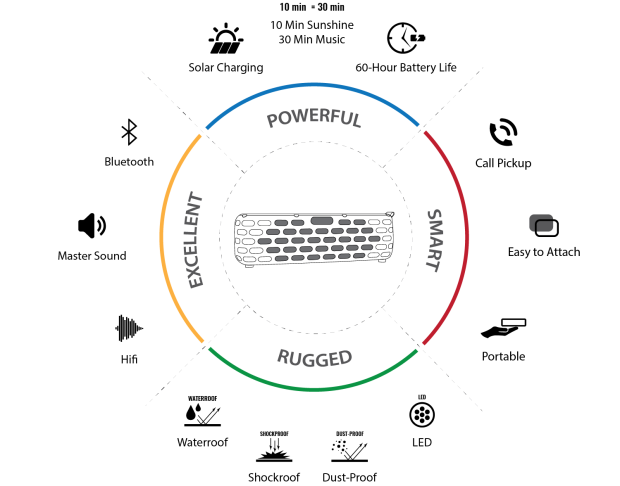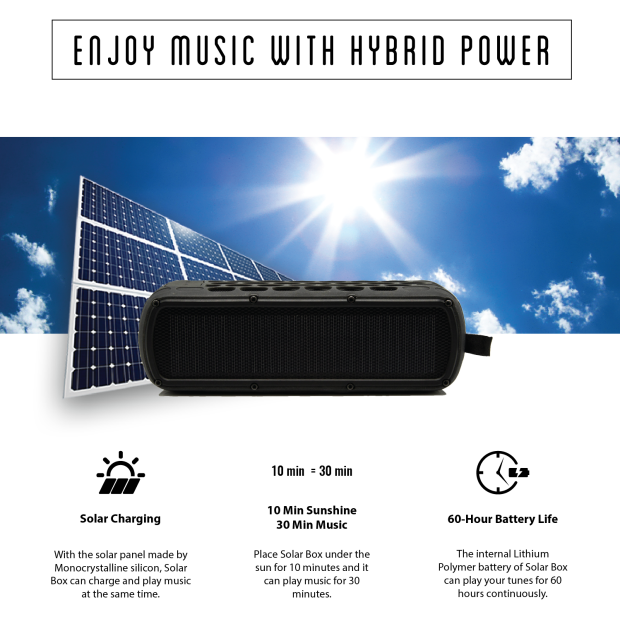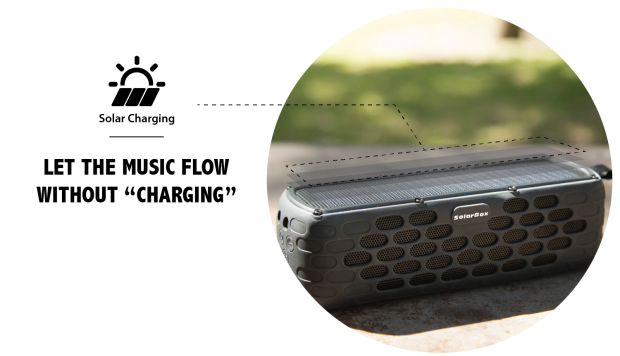 Solar Charging
Wherever there is sun, you have got an instant party! Rock out at the pool, at the campsite or on a hiking trail, guaranteed fun for all.
The material of the solar panel of Solar Box is rough, while most similar products on the market utilize smooth solar panels. The rough solar panel helps the speaker to receive sunlight more efficiently.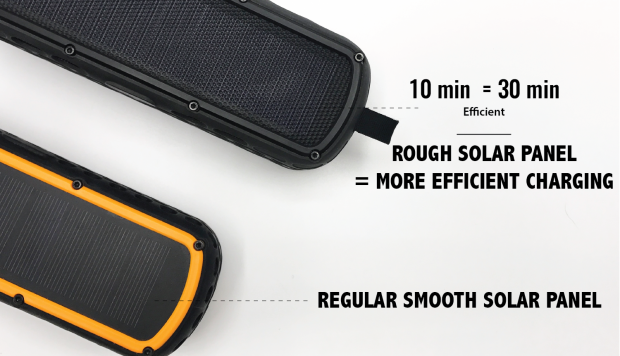 10 Minutes of Sunshine,
30 Minutes of Music
The SolarBox is engineered to travel with it's durable design and impressive battery life. Place SolarBox under the sun for only 10 minutes and SolarBox can play music for 30 minutes* continuously. No electricity? No worries.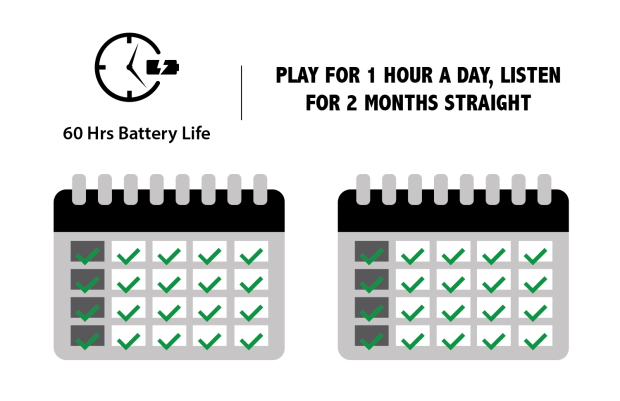 60 Hour- Battery Life
The eco-friendly solar panel and powerful Lithium Polymer battery of SolarBox generates massive amounts of power to play your tunes all day long. Let the music flow even at night or during cloudy days!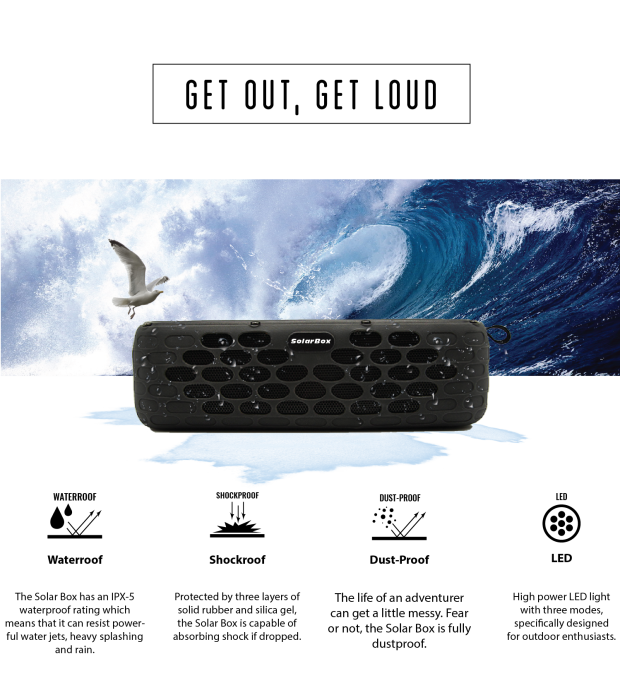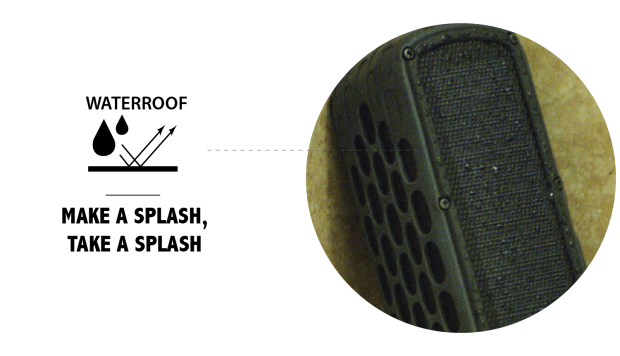 Waterproof
The SolarBox has an IPX-5 waterproof rating so it is ideal to take camping, to the river, or the pool. The water resistance rates as IPX-5, which means that SolarBox can stand water jets at any direction.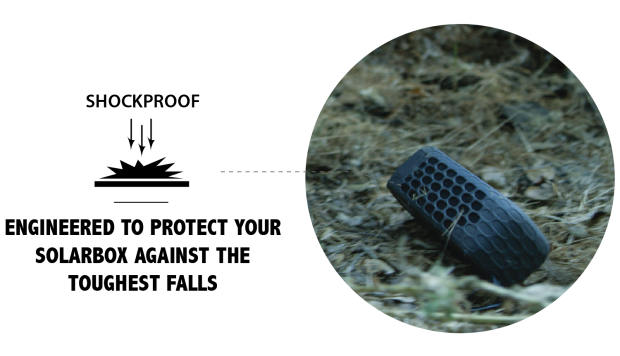 Shockproof
Protected by three layers of solid rubber and silica gel, the SolarBox is capable of absorbing shock and dispersing the impact away if dropped.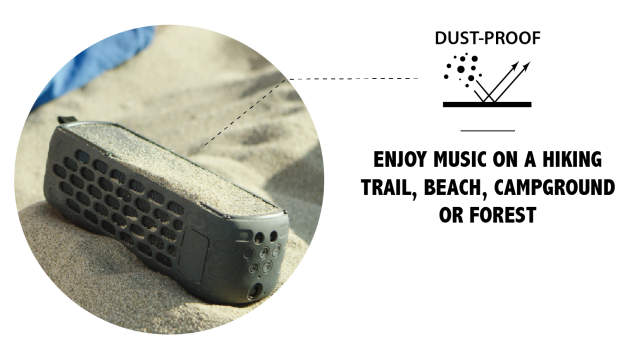 Dust proof
Surrounded 360° with rubber mesh makes SolarBox perfect for listening to your music on a hiking trail, beach, campground or forest.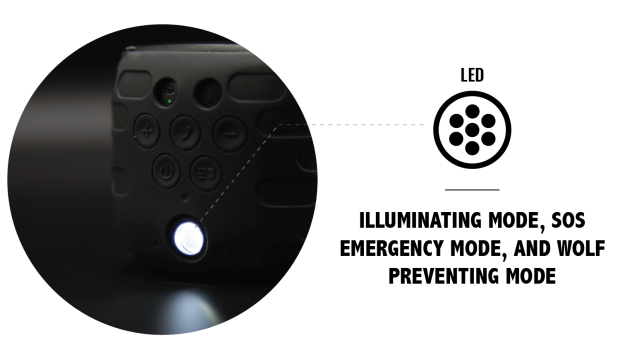 LED Light
The high power LED light is specifically designed for outdoor enthusiasts. There are various modes of this light, such as illuminating mode, SOS emergency mode and wolf protection mode.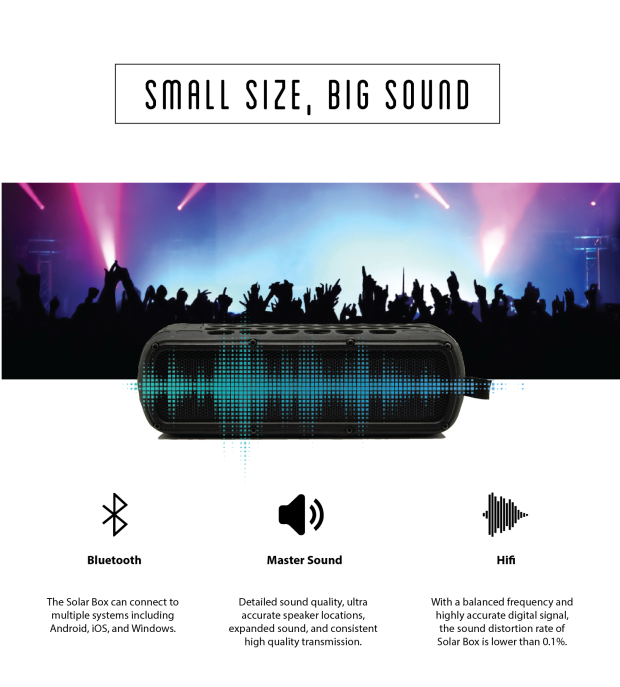 One-Touch Bluetooth Pairing
Easily connect for the perfect hands-free solution or direct via its standard Aux input. Connect the SolarBox with your smart phones, tablets, or computers and enjoy the new generation of high quality wireless transmission technology.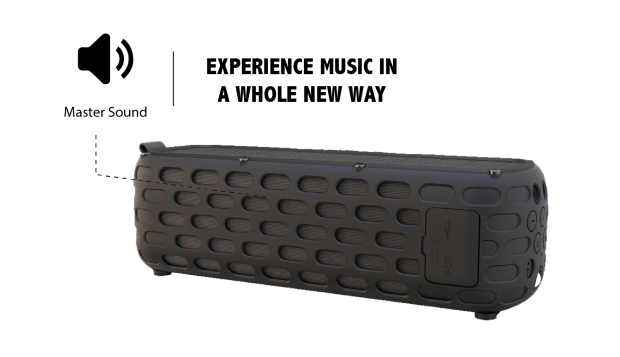 Master Sound
With detailed sound quality, ultra accurate speaker locations, expanded sound, and consistent high quality transmission via Bluetooth, make this, truly, the most epic listening experience you will ever have.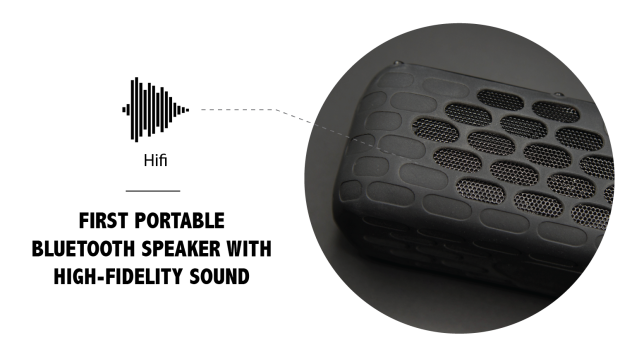 HiFi
The SolarBox is amazingly powerful and cool for a speaker of this size. Its frequency is between 100 Hz-18,000 Hz, and the sound distortion rate is lower than 0.1%. With a balanced frequency and highly accurate digital signal, the stereo sound will impress adventurers & audiophiles.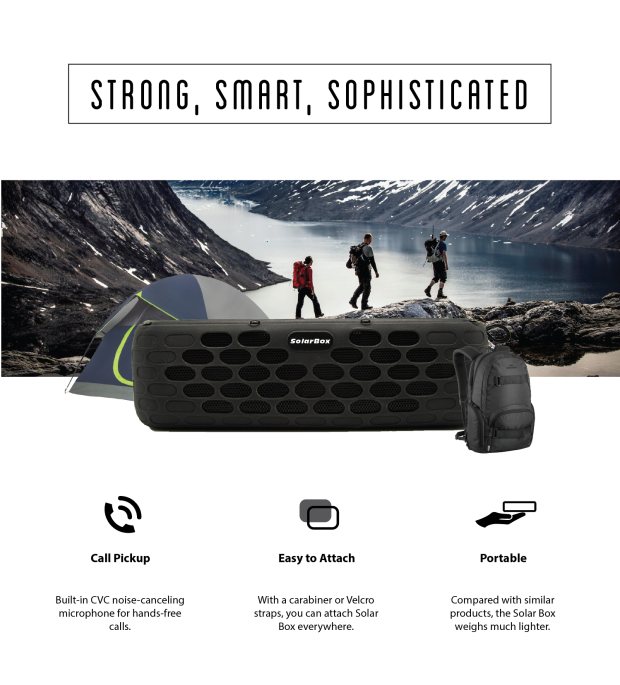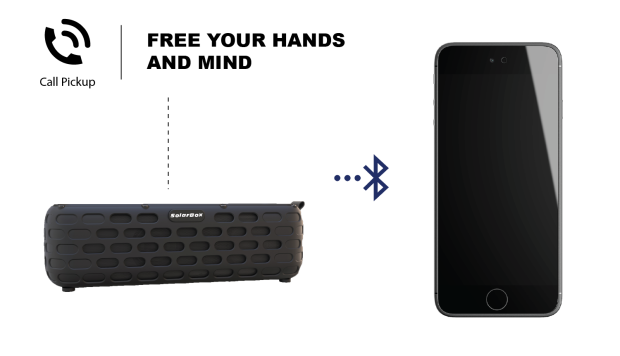 Call Pickup
Connecting the SolarBox with your devices, you need only press a button to pick up or hang up the phone.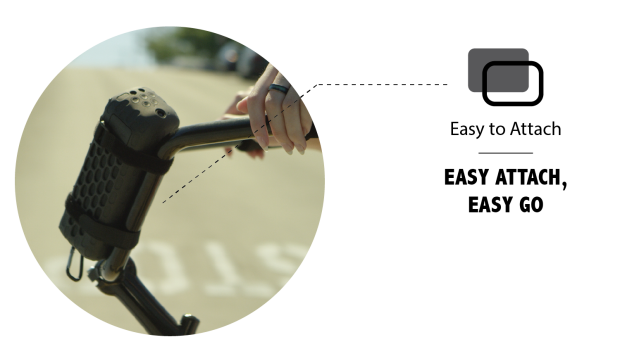 Easy to Attach
By simply using a carabiner or the hook loop, you can attach SolarBox to your bicycle, motorcycle, backpack, tent, or even a tree branch.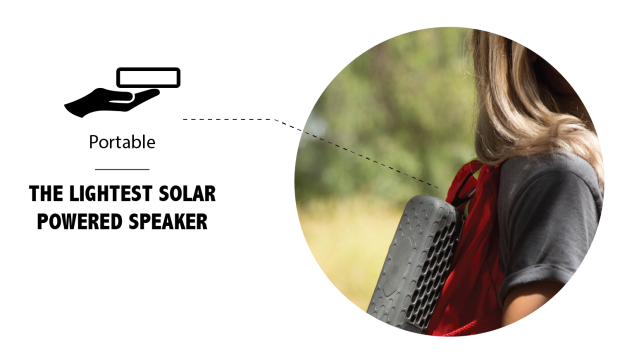 Portable
As the world's smallest and lightest solar powered speaker, the SolarBox can bring the party everywhere!