Smart Buckle is a watch buckle, which can be attached to any of your watch straps and turn your timepiece into a Fitness Tracker. Brushed Metal Finish crafted with Stainless Steel material, with Swiss Design Quality - the buckle is water proof, shockproof and dust proof to sustain daily wear of your watch.
Monitoring your Activity & Sleep becomes Simple and Easy.
Smart Buckle Tracks (a) Steps (b) Calories (c) Pace (d) Distance (e) Activity Time & Captures Detailed Insights about Your Sleeping Patterns.
Health is a Personal Choice. With Smart Buckle technology, You can become Instantly Aware about Your Fitness choices and Your Fitness History.
Seamless and Intelligently Integrated in to your Watch, Smart Buckle has state of the art miniaturised technology in its compact wearable clasp allowing it to go unnoticed while it tracks your activity and sleep patterns.


Track your health at work, in the gym, on a run, or when you're asleep without jeopardizing your personal style.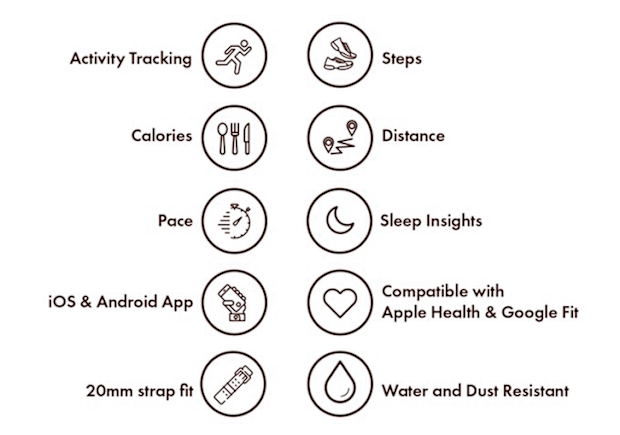 We engineered Smart Buckle with features to maintain the integrity of your classic timepieces while adding modern day wearable technology:
Activity Tracker - Calculate Steps, Pace, Distance, Calories Burned, and Sleep Patterns with 3-Axis gyro, angular velocity, and motion sensors.
Sleep Insights - Get insights on your Sleep Patterns, Sleep Cycle and Total Sleep duration - Daily, Monthly and Yearly.
Smartphone App - Available for iOS and Android Phones.
Synch Your Data - You can synch your health data to Apple Health or Google Fit.
Quality Materials - Designed with high grade stainless steel finish to match and ensure the integrity of your traditional watch.
Affordable - Starting at $49, Smart Buckle is the most affordable and feature loaded wearable activity tracker on the market.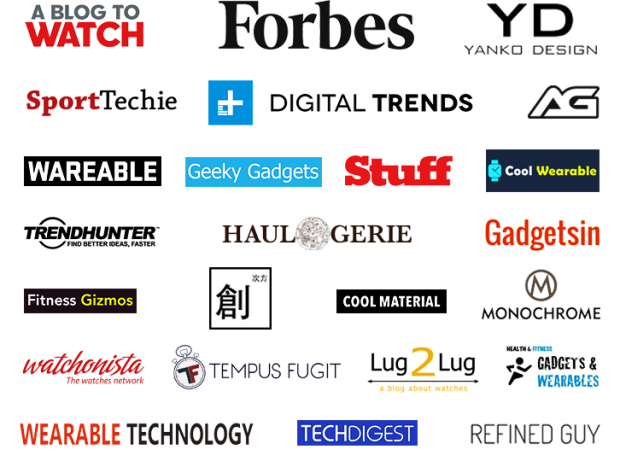 "In the age of smart everything, it's great to see a company integrate new-age technologies with traditional craftsmanship" - HAULOGERIE
"This New Fitness Tracker Lets You Save Your Old Watch, And The Planet As Well​" - Forbes
"Give your old analogue watch a smart makeover with Gooseberry's Smart Buckle – a wearable tech device which intelligently upgrades your old watch by adding health and fitness features" - TECH DIGEST
"Smart Buckle is aiming to upgrade your regular watch with the same smart features" - WAREABLE
"Its about combining the benefits of technology with classic style.​" - ABlogToWatch
"I have to say it is pretty impressive not to mention exceptionally understated.​" - Monochrome


Quality of your Health has a direct relationship with your daily physical activity. Whether you choose to walk 10,000 steps per day or have an exercise routine to stay fit, it is important to have holistic insights of your lifestyle on a daily, weekly and monthly basis. Smart Buckle is the most accurate fitness tracker on the market with intelligent software to track your steps, pace, calories, distance, and active minutes of a given day.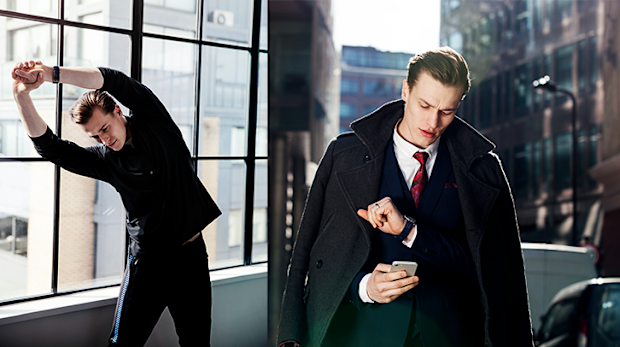 Smart Buckle uses a 3-Axis Gyro Sensor to calculate angular velocity, which is motion plus angular velocity produced by the movement of the sensor itself. Our proprietary algorithm then uses this data to sense rotational motion and changes in orientation, therefore augment motion.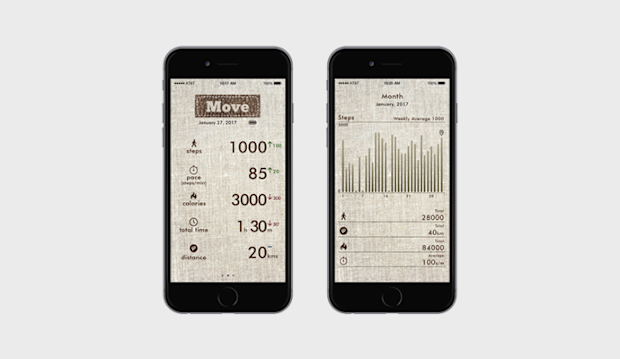 Our Labs rigorously tested both Smart Buckle and FitBit side by side, tracking individual walking patterns numerous times in a 100 Steps test cycle. Using different approaches to walking styles we optimized and perfected our software to accurately detect "Activity Data" consistently.
By using our proprietary algorithm, we very accurately track your true walk or run no matter if you are holding your phone, have your hand in your pocket, or jogging on a treadmill.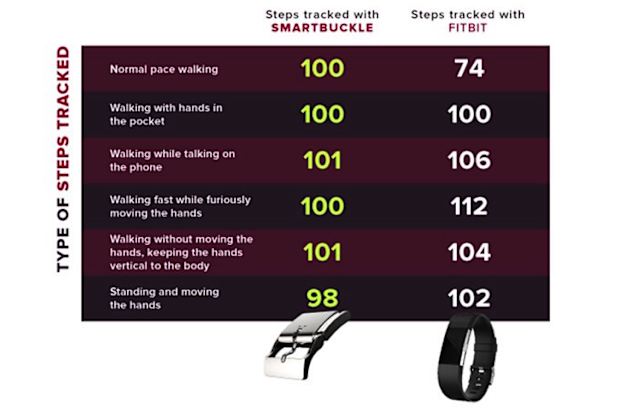 Quality of sleep is linked to your level of energy, metabolic activity and overall feeling of clarity and alertness. Poor sleep patterns can affect your health adversely over a sustained period of time. By bringing awareness to our sleeping patterns we can identify what changes or triggers affect our sleep, our moods and behaviours.

Sleep patterns over daily, weekly and monthly cycles can provide early signals of imbalances in our body and our life.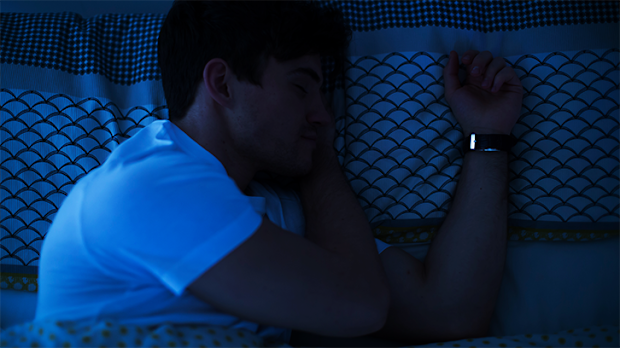 Its advanced algorithms are designed to understand light movements, heavy bed turns, wakeful state and deep peaceful sleep. Each of these cycles are a reflection of our lifestyle, our stress and our state of mind. By understanding your sleep you can prevent future chronic biological and physical health problems in your body.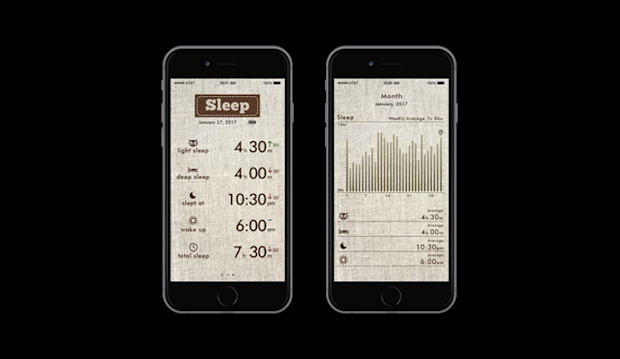 By analysing your sleep history and regular cycles of different sleep patterns, you can bring complete control over your lifestyle for balanced health and a peaceful state of mind. analysing your sleep history and regular cycles of different sleep patterns, you can bring complete control over your lifestyle for balanced health and a peaceful state of mind.

Sync with our iOS or Android app for easy-to-understand charts, or import all data to Apple Health or Google Fit for a consolidated analysis with other smart devices. Smart Buckle also allows you to store Activity and Sleep data for up to two weeks internally without syncing it to your phone.
The Smart Buckle seamlessly integrates with Apple HealthKit and Google Fit. Even if you already own a Fitbit or Smart Watch, with Smart Buckle you can now also transform your classic watch into a fitness tracker. Irrespective of your fashion choice you now have a single place to view all of your daily activity and sleep, on the Smart Buckle app. All the data from the buckle can be directly synched to your Apple or Android phone's fitness dashboard seamlessly.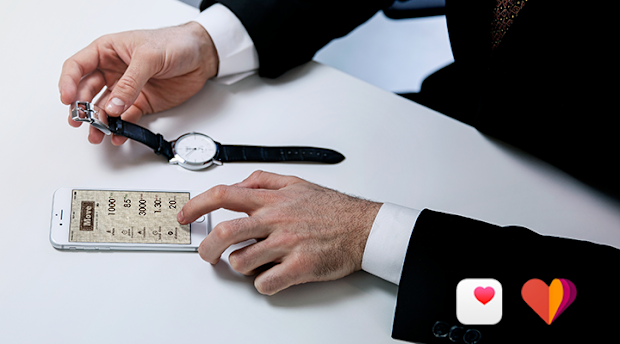 Get a holistic view of your data across all of your fitness devices and manage your lifestyle and your activities optimally.


We understand your watch is a classic jewellery that lasts generations. We have attempted to accomplish similar style and finish to seamless integrate with your classic timepiece.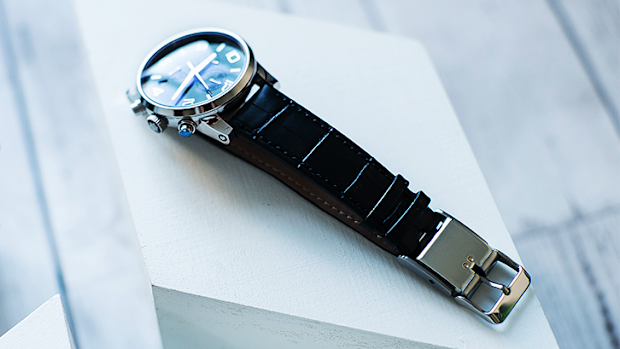 Traditional watches are known for their elegant material and quality finishes, so we designed Smart Buckle with High Grade Stainless Steel and a brushed metal finish to match their unique characteristics.
The high grade stainless steel finish creates a luxury look while bringing out the natural properties of the timepiece, antiperspirant materials are used for comfort and a scratch free top keeps your buckle protected.
WATER RESISTANT & DUST PROOF ENGINEERING
Smart Buckle has been thoroughly tested to ensure it can withstand any real-world conditions. The Smart Buckle enclosure is designed to harmoniously pair with the mechanical resistance of most luxury-classic watches. With a waterproof level of IP57, you can wash your hands or run in the rain without damaging your Smart Buckle.
BATTERY LIFE & CHARGE TIME
The power management system is optimized to last up to 7 days for normal use while only requiring 60 minutes to fully charge.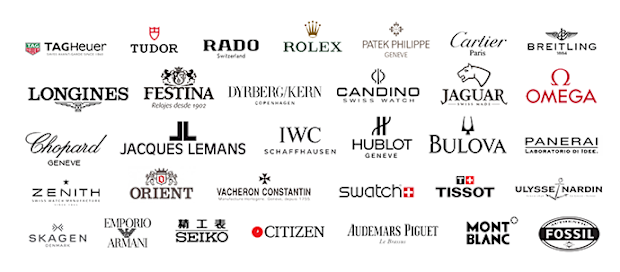 Made For 20mm Watch Straps
Current Smart Buckle is designed Leather, Silicone or Fabric Straps with width of 20 mm sizes. It is not design to fit traditional steel straps.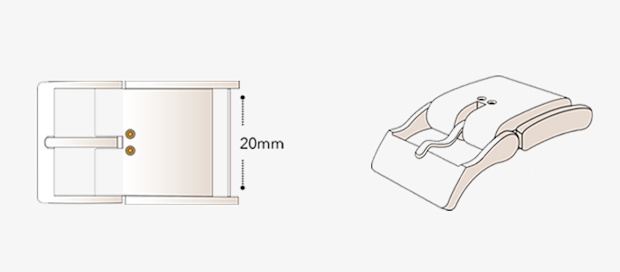 5 Minutes To Install On Any Watch
Current Smart Buckle can be installed to either a General Pin Buckle or Deployment/Steel Clasp Buckle with Spring Bar Mechanism with a width of 20 mm.

FAQs
Q1. How long does the battery last?
A1. The rechargeable battery lasts up to a week, 8 -10 hours of use per day.
Q2. Is the Smart Buckle Waterproof?
A2. Yes, Smart Buckle is water and dust resistant. You may wash your hands or run in the rain with your Smart Buckle on but we do not recommend swimming with it. Smart Buckle has a IP 57 certification.
Q3. How will I charge my Smart Buckle?
A3. Smart Buckle can be charged using the Micro USB charger and a Micro USB cable that comes in the packaging. Smart Buckle completely charges in under 60 minutes, which means you don't have to worry about it for at least a week until the next charge is required.
Q4. What OS is Smart Buckle compatible with?
A4. Smart Buckle works with both iOS (7+) and Android (4.3+) .
Q5. How do i connect the Smart Buckle with my phone?
A5. Download and setup the Smart Buckle App from either the App Store or Google Play Store. Follow the on screen instructions to setup your Smart Buckle with your phone.
Q6. Is the Smart Buckle App free?
A6. Yes, the Smart Buckle App is free.
Q7. Does my phone need to be close to the Smart Buckle for it to work
A7. No, Smart Buckle works and tracks data independently. It will also store your health data up to 2 weeks until you sync the data with your phone.
Q8. Can i check my heart rate? Do u have heart rate sensor's?
A8. No, Smart Buckle does not come with a heart rate monitor or sensor.
Q9. Does the Smart Buckle have notification of some kind or vibrate?
A9. It has a standard LED indicators for switching on/off, battery, data syncing & charging. It does not have an actuator.
Q10. Do I have to carry the mobile every where I go to check steps & keep buckle paired?
A10. No, Smart Buckles works and tracks data independently. It will also store your health data up to 2 weeks till you sync it with your phone.
Q11. What is the bluetooth version used?
A11. BLE 4.2
Q12. How do i check if Smart Buckle will fit my watch strap?
A12. The first model of the Smart Buckle is designed for 20mm Leather/Silicone/Fabric watch straps with spring bar mechanism. We request you to measure the width of your watch strap at the buckle end. If your watch falls in Class 20 (20mm), Smart Buckle will fit your watch strap. You may also check with your local watch store for the accurate dimensions.
Q13. Which watch straps sizes does the Smart Buckle Fit?
A13. Smart Buckle fits all watch straps which measure 20mm at the buckle end. The strap sizes details are as follows,
- 16mm Watch Straps | Does not fit
- 18mm Watch Straps | Fits but will be a little loose
- 20mm Watch Straps | Fits perfectly
- 22mm Watch Straps (non tapering) | Does not fit
- 22mm Watch Straps (tapering) | Fits if the strap measures 20mm at the buckle end
- 24mm Watch Straps | Does not fit
Q14. What all is included in the packaging?
A14. The following items come in the Smart Buckle packaging,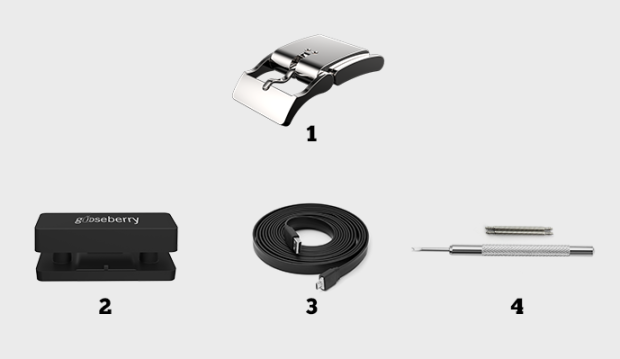 1. Smart Buckle 20mm 2. Micro USB Charger 3. Micro USB Cable 4. Watch Tool Kit
Q15. What colour/finish is the Smart Buckle available in?
A15. Smart Buckle is available in the 3 different colours and finishes,

1. Stainless Steel | Brushed Metal Finish 2. Gun Metal Black Glossy | Brushed Metal Finish 3. Rose Gold | Brushed Metal Finish
Q16. What are the dimensions of Smart Buckle?
A16. The first production run Smart Buckle measures 23.4W x 42.4L x 8Hmm. Perfect for 20mm leather/silicone/fabric straps.
Q17. How does Smart Buckle notify me?
A17. Smart Buckle communicates using a RGB LED where,
Green light - completely charged
Green light (blinking) - Syncing Data
Red Light - Charging
Red Light (blinking) - low on battery.
Smart Buckle also notifies you when you get a call or a message,
Green Light (blinking) - SMS, Skype and WhatsApp
Red Light (blinking) - Call
Q18. How different is it from smart watch or Fitbit?
A18. Smart Buckle was built to fit into the current lifestyles with limited but curated set of functions to allow you to become aware of your daily activity, calories and quality of sleep and its patterns. Set at $49 it provides you with all the needed health tracking technology whilst keeping the integrity of your luxury watch
Q19. I have many watches can i connect multiple buckles to multiple watch and see data on my phone?
A19. The Smart Buckle app is designed so that you can easily add more smart buckles to rejuvenate your collection. As it should, all your Health data will get automatically synced and compiled to give you a complete cohesive overview of your daily activities no matter which timepiece you choose to wear.
Q20. How much does it weigh?
A20. The Smart Buckle weighs 14.8 grams.
Q21. Is the Product Patented?
A21. Yes, the product is patented.
Refund & Return Policy
We deeply appreciate your support for Gooseberry and have taken thorough care to craft the Gooseberry experience for you. If in any case you receive a defective product from our side you can exchange the product either for repair or replacement within the 90 days warranty period.
When can I exchange my defective product received from Gooseberry?
You can ship us the product through FedEx or other shipping services available to you. Please choose the right shipping service that can quickly deliver the product back to Gooseberry within 90 days from the date of purchase.
If I have purchased a product of Gooseberry from a local store or from gooseberry.store where should I return the product?
You can return the product to the original point of purchase. In case you have purchased in a local store you can return it to them or if you have purchased it online on gooseberry.store you can send us and email at hello@gooseberry.store
Who will pay the shipping cost if I want to Ship the product back to Gooseberry?
In Case of return of the product customer will have to pay the shipping cost. We would also like to inform that it is in best interest to insure the product from the logistics or shipping company, as we cannot be held responsible for the package if we don't receive it. Our review team will first inspect the product on arrival for any sign of use or damage, it should be unused, unaltered, unsoiled on clearing the review the refund will be processed.
Return / Replacement Criteria
Eligible
You received a faulty/defective product
You received a physically damaged product
The product is different from description on the website
Not Eligible
Products that have been worn/washed/soiled
In case the original packaging is lost or damaged
In case the original payment information documents are not available
Terms & Conditions
Products must be in their original condition with full packaging intact.
Only unused, unaltered, unsoiled items with their original tags will be accepted.
Replacements will be made basis availability of that item on the website.
This return policy is only applicable to the products purchased from this website.
For products purchased from outside this website, the return policy of the point of purchase will be applied.