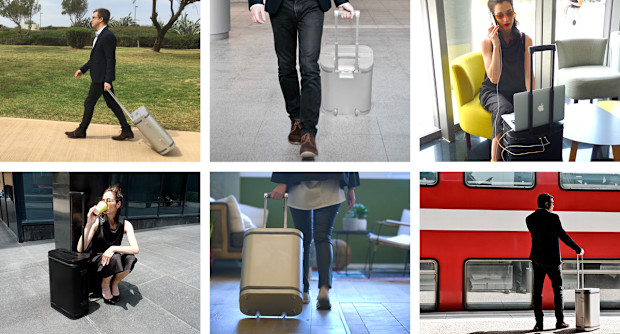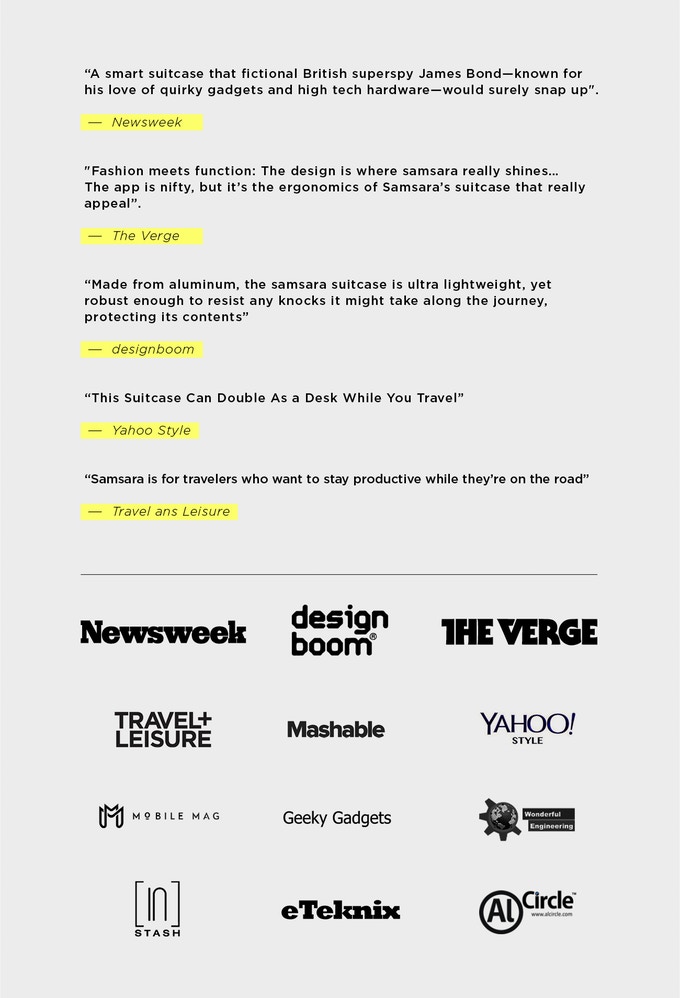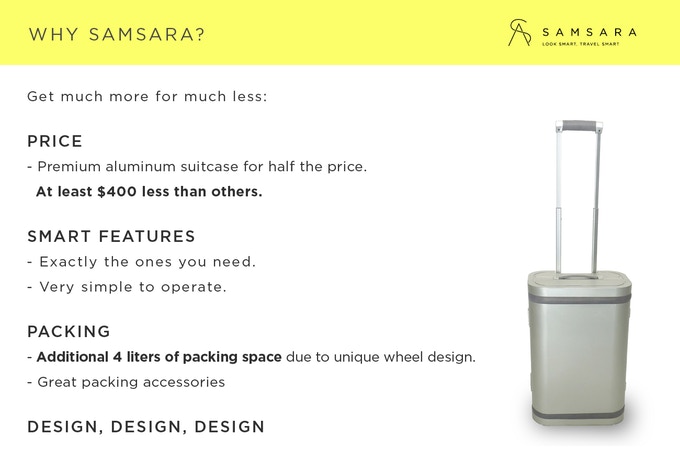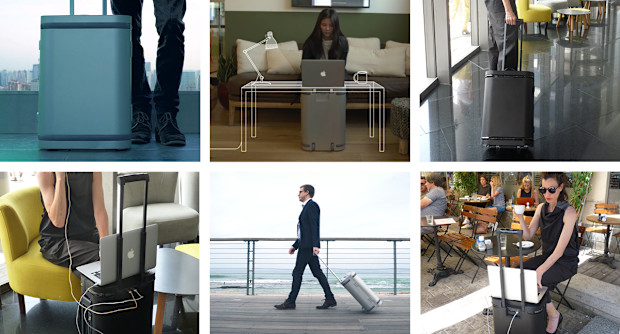 Samsara is constructed from natural aluminum, as in the luxury suitcase industry. However, Samsara's price point is hundreds of dollars less than other aluminum suitcases.
The 6061 and 5052 aluminum alloy we use combines Titanium, Magnesium and Zinc, creating a material that is not only lightweight and durable, but also fireproof.
The suitcase is manufactured with an anodized coating, which is an electrolytic process that increases the natural oxide layer of the suitcase surface. It provides strength without adding weight, and protects the suitcase from scratches in addition to corrosion and weather damages. The anodized coating also gives the suitcase its color. We offer 2 colors: Natural Silver and Matte Black
Aluminum is endlessly recyclable. It has no limit on the amount of times it can be recycled, and only requires 5% of the total energy needed to create it in the first place.

Samsara's forward-looking creative team collaborated to rethink the essence of travel for the business traveler's needs. When designing this striking piece, we blended classic looks and cutting-edge technology with you in mind, helping you travel smarter. Samsara means 'continuous movement', which defines the way of life today. We embraced the understanding that creativity is everywhere, and enabled you to be inspired and creative wherever you are-- with your Samsara.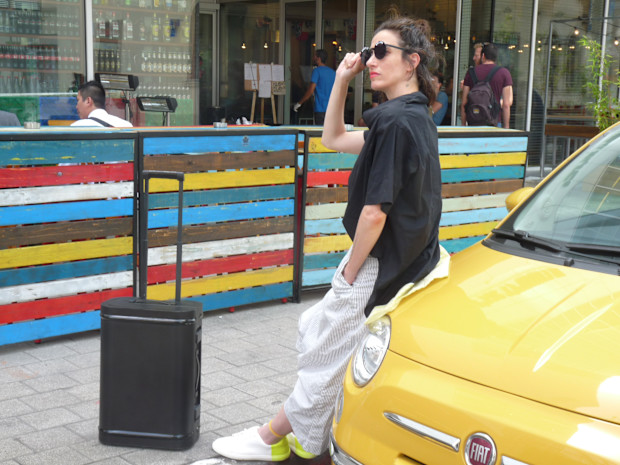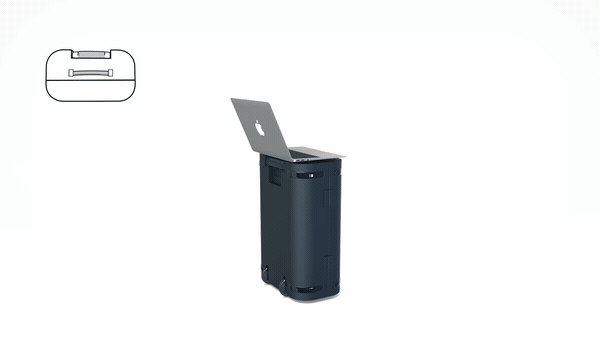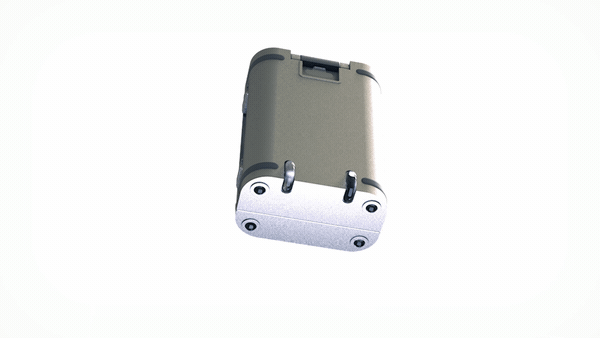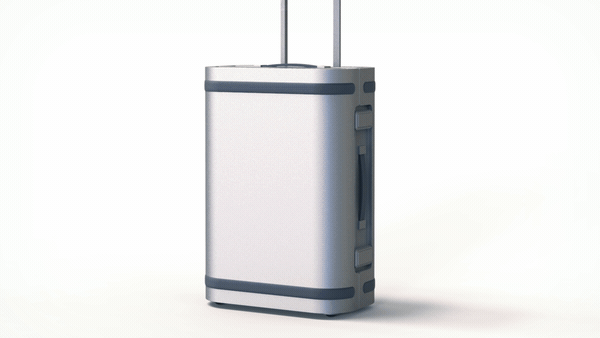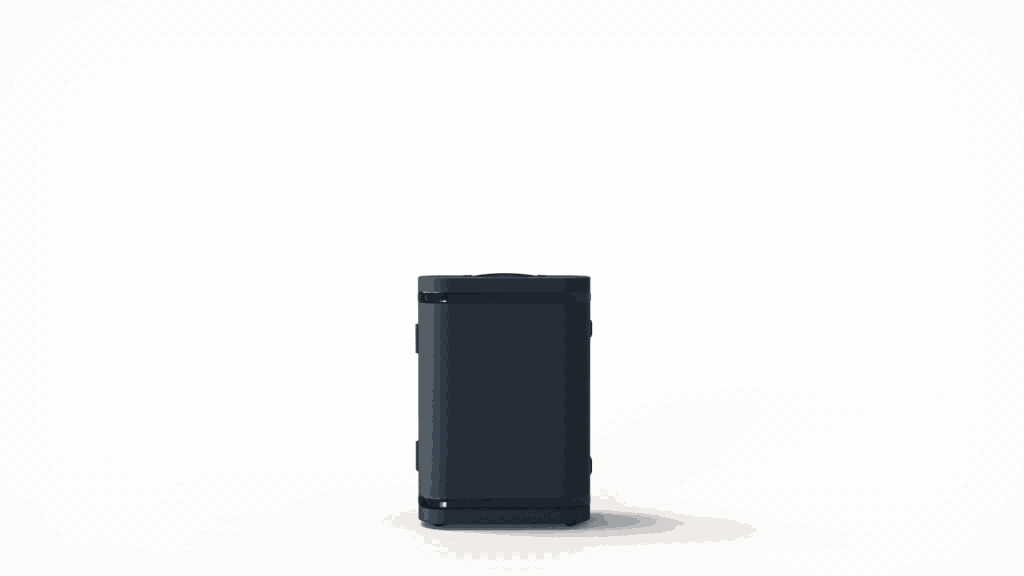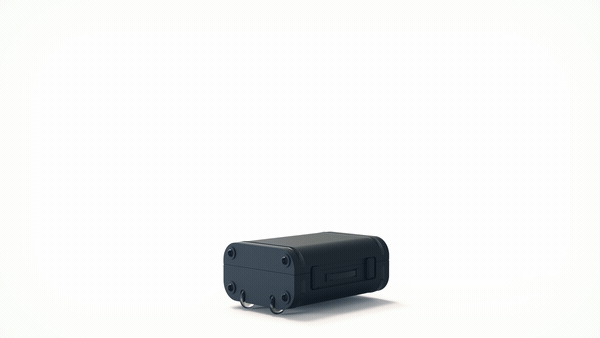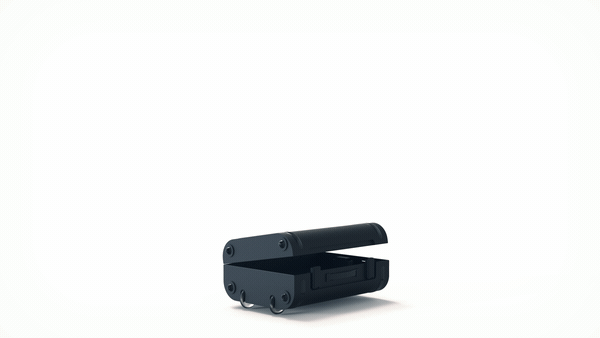 The unique wheel design provides extra 4 liters of packing space inside the suitcase. This is a game changer when packing your carry-on luggage. Using spinner wheels, we add 5 cm to the body of the suitcase, translating to much more packing space.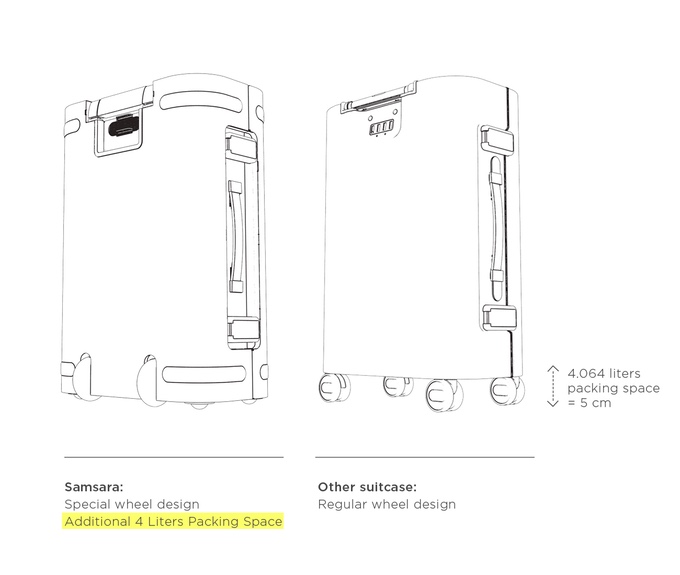 Samsara has everything you need for your trip: packing bags, a toiletries bag, a garment bag, and even a folding gym bag for when you hit the gym while traveling.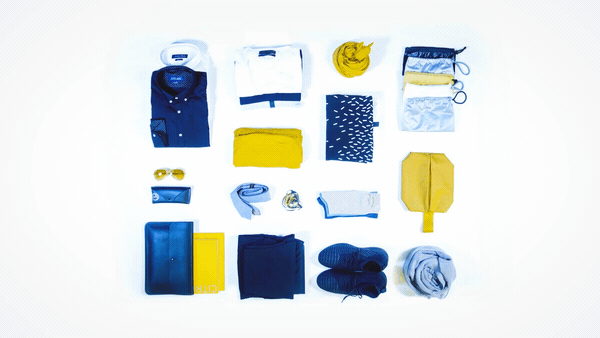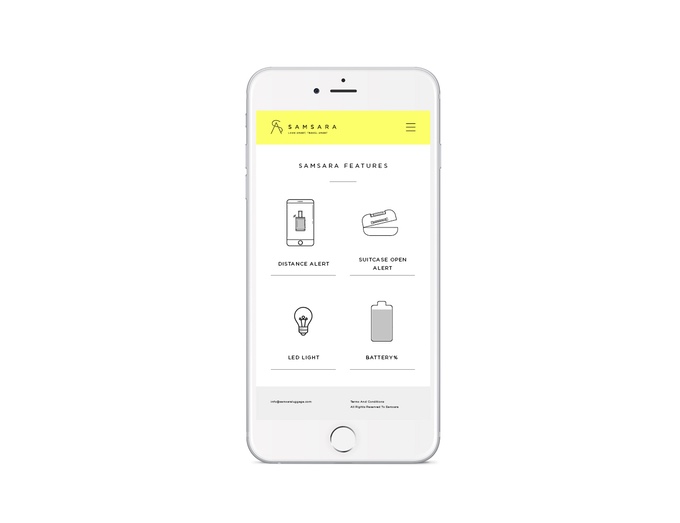 Samsara Suitcase is connected to you via mobile app. You'll instantly get a notification if the suitcase moves away from you. You can also get alerts if it was opened by someone else. The app also controls the LED light inside the suitcase, and monitors the battery percentage.




Co-founders Atara Dzikowski and David Dahan combined a love of design, technological innovation, and the need to solve real-life travel challenges to create Samsara.
Samsara was developed within Atara's design house, Design Boxes, which promotes fresh and innovative design while fostering exceptional new talent. Atara has extensive senior managerial experience in development and public affairs, specializing in the fields of art and design. David is an entrepreneur specializing in tech R&D and software management with an extensive business background, focusing on business development and strategic planning.
Together with their team of designers and engineers, Atara and David succeeded in taking Samsara from vision to product.
Samsara Lead Designer: Or Shachar