See it to believe it
The high quality Ultra Black Nano Ink, also known as Kiwa-Guro, features an ink bottle design that allows one to elevate the ink level even when the ink is running low. Just flip the bottle up side down while capped to allow the ink to be drawn into a reservoir at the center of the bottle where a fountain pen nib can be submerged completely when drawing ink out of the bottle. This ink is water resistant, has little to no feathering and works well on most paper, from expensive Rhodia paper to cheap copy paper
From our Writing community evangelist:
"The sailor kiaw guro/sei boku inks are famous for having nano pigments in the ink itself. Pigmented inks are often water resistant/waterproof but it might result in the clogging up of the fountain pen feed after some time or it might dry up after awhile and it could be hard to clean or clear the feed when due to the dried pigments. The nano pigment present here solves the problem as its tiny size does not clog up the feed and still provides excellent water resistance for people. I have read some reviews that says that it can be kept away for a long period of them and when you take them out to use, they work just fine (though the pen itself must have a good pen cap seal) Hope this helps ?"
Grouphunt Deal
Because of people like you in our Writing community and our evangelists, we've worked together with Sailor and managed to arrange a deal. Outside, it'd cost just shy of $30 to get your hands on one of these bottles of ink. We can bring it to you for $22.90, because of the passionate writing members we have on board.
But heads up, we only have 10 bottles (5 black & 5 blue-black) available, so if you want to own this, best act fast!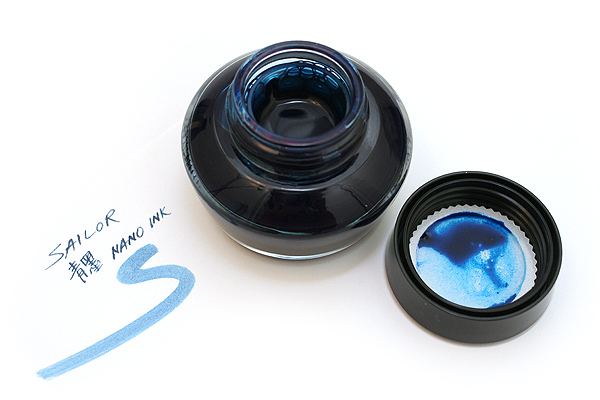 Join the hunt
Nano pigments allows for free-flowing ink even if unused for long period of time
Water-resistant ink allows for highlighting with little smudging
Works beautifully on both expensive and cheap paper
21% discount for the Sailor Kiwa-Guro / Sei-Bokuailor
Choose between blue & blue-black
Only 10 bottles available