The Perfect Match Of Form and Function:
Nothing short of a revelation, S'well bottles are sleeker, cooler and more functional that traditional offerings, with the company genuinely committed to creating a unique product that stands out both in terms of form and function. Featuring a unique insulation standard miles ahead of other options in the market, the S'well bottle keeps your drinks cold for 24 hours and hot for 12, coupled with a highly engineered seal to guard against leaks. With several collections all designed to look extremely desirable in your hands or in the pocket of your backpack, you will be able to find a bottle that identifies with you unique personality for years to come.
Grouphunt Deal:
It has been a long time coming (we faced many challenges along the way), but we finally found a supplier to work with us for this exclusive Grouphunt for the awesome S'well bottles. With over 200+ requests from the community, this is one of the most highly sought after bottles in our little conclave of product loving enthusiasts. Limited colors and stocks available - if you can't find what you want it means it's been sold out so fastest fingers first!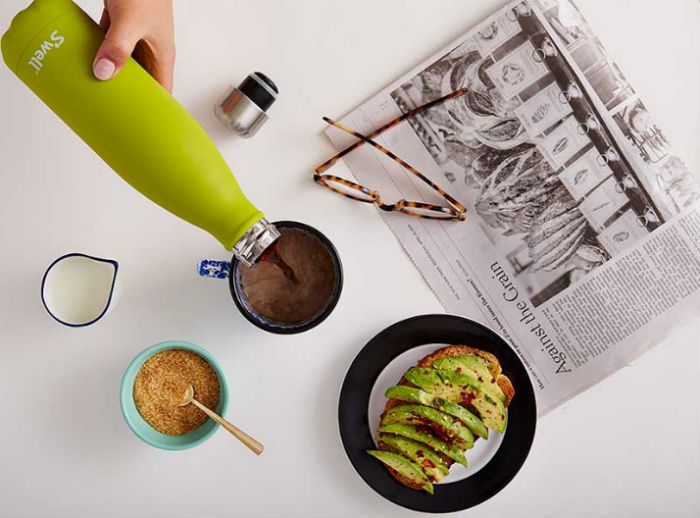 Colors Available:
We have 3 sizes available (9oz, 17oz and 25 oz) for your daily needs. For 17oz there is a top-up of S$10, and for 25 oz there is a top-up of S$28. Collections and Colors available are as follows:
White Marble 9oz, 25oz // Opal Marble 17oz
Blue Marble 9oz, 17oz, 25oz // Baltic Green Marble 25oz
Dark Forest 9oz, 25oz // Blonde Wood 17oz, 25oz
Teakwood 17oz, 25oz
Palm Beach 25oz
Venus 17oz, 25oz // Super Nova 17oz // Neptune 9oz, 17oz, 25oz
Mercury 25oz
Sundance 17oz
Seafoam 9oz // Turquoise Blue 9oz, 17oz, 25oz // Birds of Paradise 9oz, 17oz, 25oz // Bikini Pink 9oz, 25oz
Velvet Crimson 9oz, 17oz, 25oz // Shadow 9oz, 17oz, 25oz // London Chimney 9oz, 17oz, 25oz // Hunting Green 9oz, 170z, 25oz
Rose Gold 17oz (+$10) // White Gold 17oz
Yellow Gold 17oz // Titanium 17oz
Rowboat Red 9oz, 25oz // Ocean Blue 9oz, 17oz // Midnight Black 9oz, 17oz // Kelly Green 9oz, 17oz, 25oz
Blue Suede 9oz, 17oz // Angel Food 25oz // Silver Lining 9oz
Sparkling Champagne 25oz
Smokey Quartz 9oz, 25oz
Pastel 25oz
Hydration Magic:
In 2010, S'well was launched with a mission to rid the world of plastic bottles. With your purchase of a S'well bottles, you not just receive a beautifully crafted bottle that keeps drinks cold for 24 hours and hot for 12, but you also give back to those in need (S'well partners with UNICEF to donate 10% of its sales to support the WaterAid organization which creates programs to improve access to safe water, hygiene and sanitation in some of the world?s poorest communities - this has been the company?s mindset from day one, not a by-product of their success. S'well® supports UNICEF USA, American Forests, Drink Up and (RED).