PowerPlant frees you from being tied to mains electricity. That feeling you get when your devices are drained of power and you're nowhere near a wall socket? Gone. PowerPlant is your personal power assistant. With the ability to power devices up to 95 Watts you'll be amazed at what you can power…and where.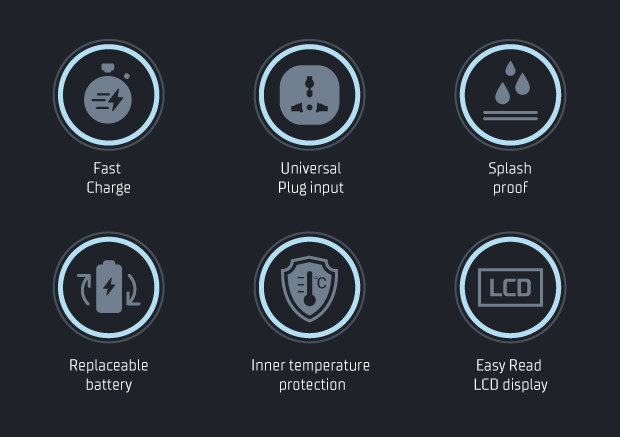 No more battery panic
Blackout problems become a thing of the past
Ships in November
You will never travel without it
Includes a universal plug socket
Include Type-C charging support for modern notebooks including MacBook Pro.

Ok, so who does need a PowerPlant? The short answer is everyone.
There's the obvious need for anyone with a device to have one, but we're sure that we'll continue to hear of the inventive ways and places you lot plan to use your PowerPlant!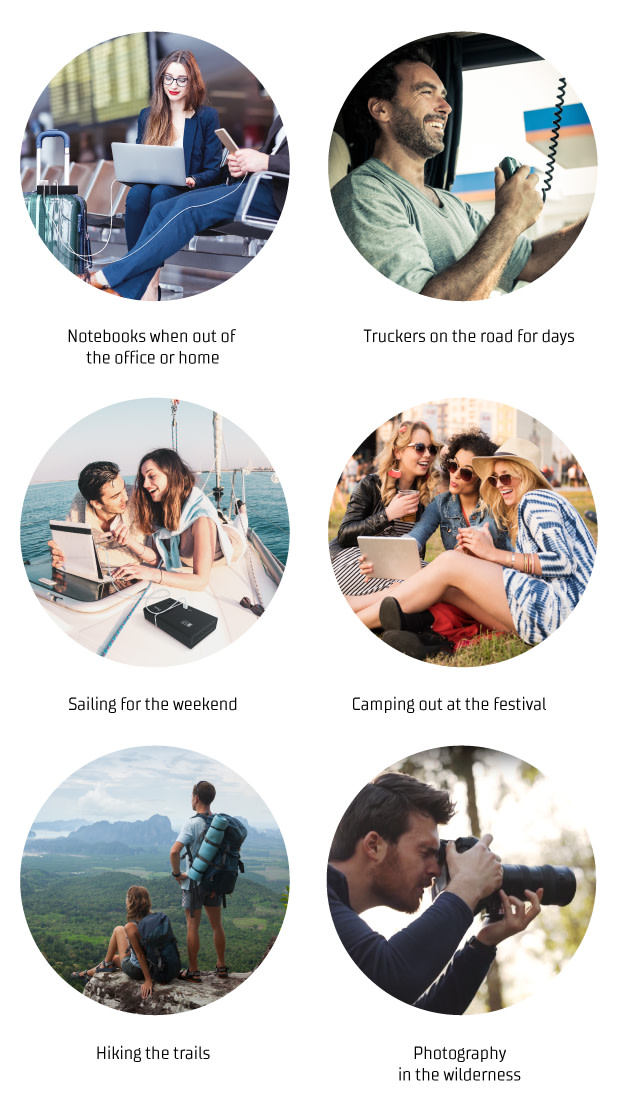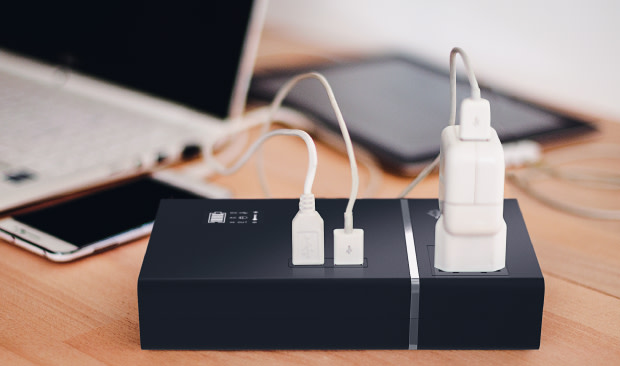 *Up to 95 Watts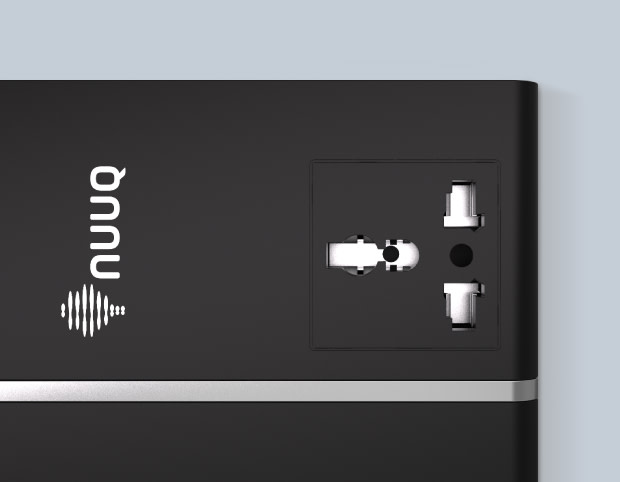 With more of us travelling more frequently all the time, we can end up buying gadgets with different plugs, or end up forgetting our travel adaptors altogether. PowerPlant ships with a Universal plug socket which means that whether you're in the US/UK/EU or Australia you don't have to carry an adapter. Genius.

For a device to be portable it not only has to be small enough, it has to be light enough to carry around without breaking your back. PowerPlant weighs in at a super skinny 22oz (635g).
20100 is mega, but sometimes it's just not enough.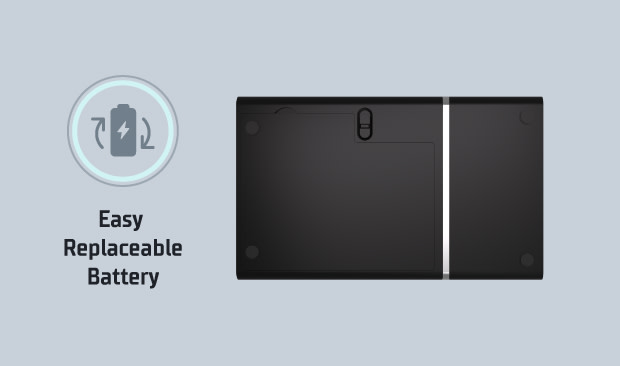 PowerPlant ships with a 20100mAh battery. For some of you, that will be enough. However, we also know that a whole lot of us enjoy our mod-cons a little too much and will need more power.
One of the greatest features of PowerPlant is it's truly unique ability to change the battery when it runs out. Simply swap it out for another and you're back up and running again in the blink of an eye.
Maybe you travel a lot, or are heading off-grid to a festival (Coachella here we come baby!), or camping for the week and you want to capture the great outdoors on your camera. You might be the adventurous type, planning on trekking the Himalayas and want to record the scenery with your drone. You might just be in your garden with a beer and want to binge-watch your favourite TV series. We don't judge.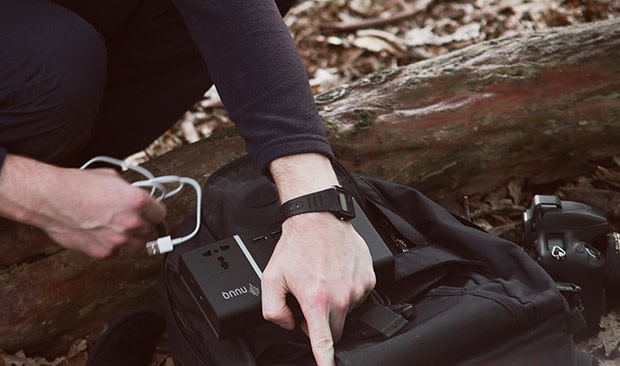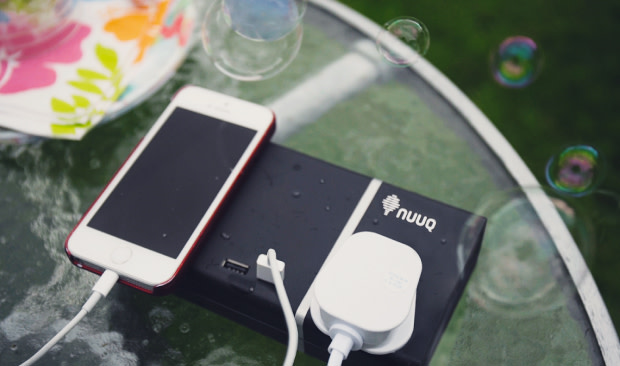 We all know that electricity and water are not the best of friends. We want you to be able to use your PowerPlant in as many scenarios as possible, so we made sure it passed IP4 testing to make it splash-proof. This adds an extra layer of protection for you and your PowerPlant.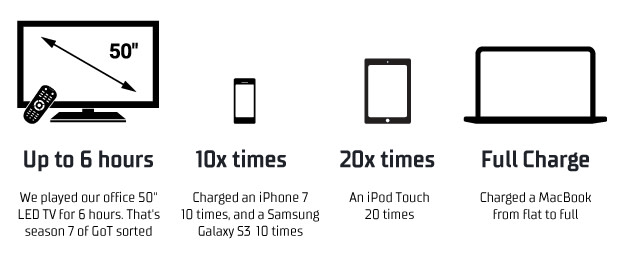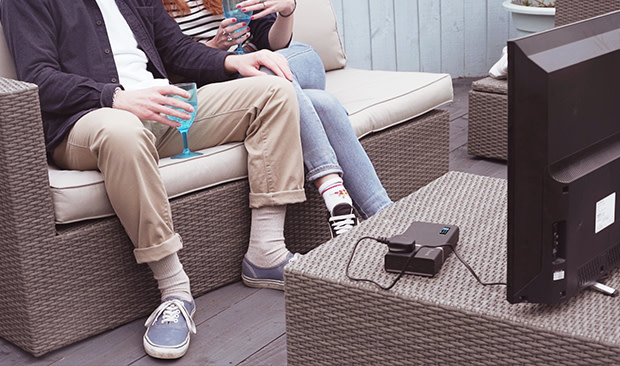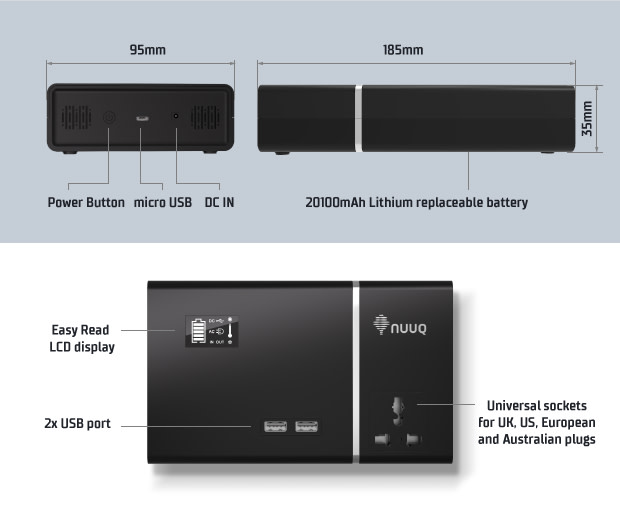 Input 19v/1.58A 5v 2.4A
Output: AC 100 - 240v/95W (max)
Modified Sine Wave Inverter
Replaceable 20100mAh lithium-Ion battery
2 x 2.4A 5v fastcharge USB ports
1 x USB-C
1 x 19 Volt fast charge charging port
LCD display with battery charge, temperature, AC, DC and In/Out display
IP4 Splash-proof water resistance
Universal plug for 2 & 3 pin plugs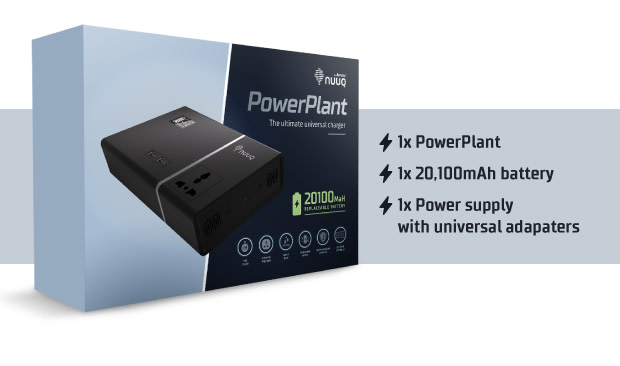 TSA Approved for airline travel
It's not a widely known fact that many airlines place restrictions on Power banks on planes - not only in the hold (typically banned altogether) but also in the cabin. Airlines restrict them in two ways.
1. The maximum Watts permitted (over 100 watts is not permitted)
2. The maximum mAh is restricted to 32,000 for a battery.
A good example setting out the rules is shown below, courtesy of Thai Airlines: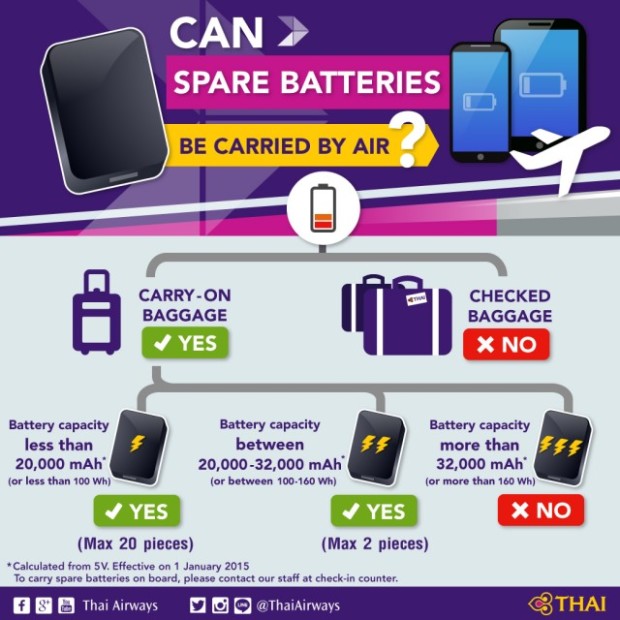 Being global travellers, we were aware of these restrictions when we began designing PowerPlant, so naturally it has a removable battery with a capacity set below airline restriction levels. You can also carry extra batteries in your hand baggage.
This means no more shock and disappointment at airport security when they confiscate your expensive power bank when you travel. This will not be an issue when travelling with the PowerPlant or the additional batteries.