Please note this is a
Crowdfunding Hunt
. While Grouphunt does not guarantee the promises as advertised by the creator, what we promise is to redistribute the goods to you as soon as we receive them, similar to if you placed the pledge on your own.
Grouphunt deal features ONE Polar Ice Ball and ONE Silicon Ice Cube Mold
Stretch Goal
We found that when use the silicone ice cube mold, it is easier to push out the ice cube with a stick.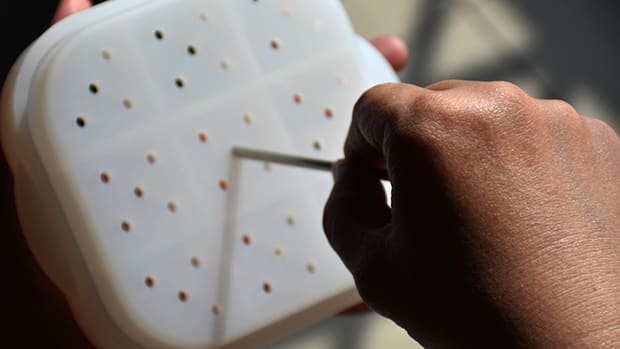 We designed this multi-purpose swizzle stick (cocktail stirrer). It is made by stainless steel, has a larger diameter at one end, can just go through the holes in the bottom of the ice mold, and push out the ice cubes. The other end is smaller, can be used to fork fruit or olive, to decorate your drink. There are four different laser-carving geometric patterns on the stick.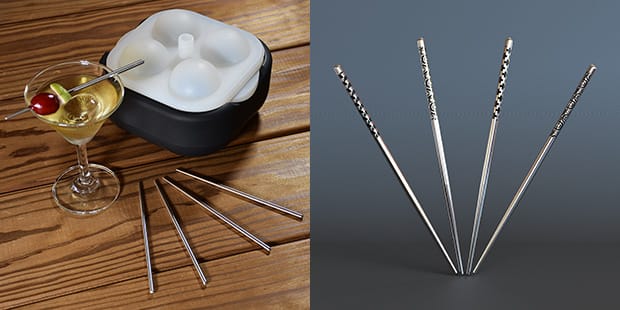 Better ice, better drinks
Our family once discussed why beverages at restaurants tasted so good. My wife said "it is only a psychological effect," but my daughter and I disagreed. We started to do a more serious comparison and came to the conclusion that ice at restaurants is simply not the same...

Ice cubes in restaurants are made in specialized ice-making machines and are more transparent.
What's so special about crystal clear ice?
It enhances the taste of your drink.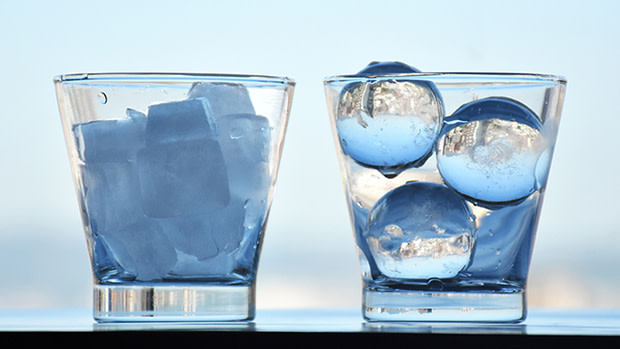 The ice that comes out of your freezer contains air bubbles and other impurities, which can ruin the taste of your drink. Crystal clear ice, on the other hand, is flavorless and odorless.
It looks fascinating.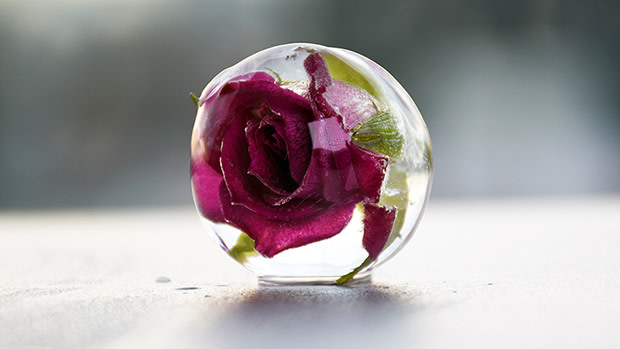 Shining with clarity, or glimmering under dim light, crystal clear ice in your craft drinks will transform your beverages into exquisite works of art. Moreover, adding a flower or piece of fruit between the silicone layers can turn your clear ice into an amazing show piece! It's perfect for a romantic occasion and it's a great way to impress you friends!
Best for your whiskey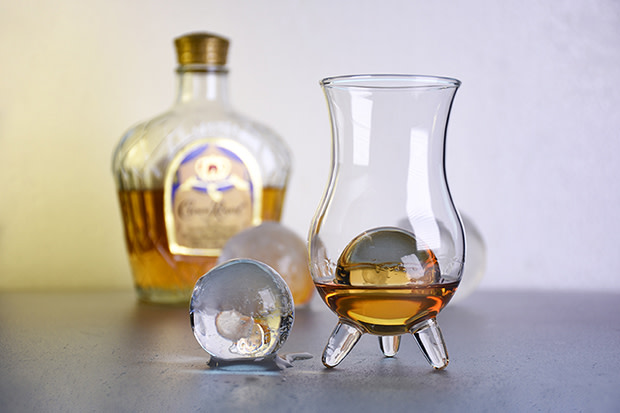 Whiskey and Scotch lovers can enjoy the taste and aromas of their favorite spirit on the rocks.
By lowering the serving temperature of your whiskey or mixed drink, clear ice enhances your beverage by adding a cold, crisp taste.
What is Polar Ice Ball 2.0 ?
After years of research and testing, we found a special method inspired by the natural ice-formation pattern that takes place in lakes and rivers. We reached out with "Polar Ice Ball" to the crowdfunding platform in 2015, and received a lot of praise and support. After we delivered the product, we got a lot of useful feedback and requests for more varieties of "Polar Ice Ball"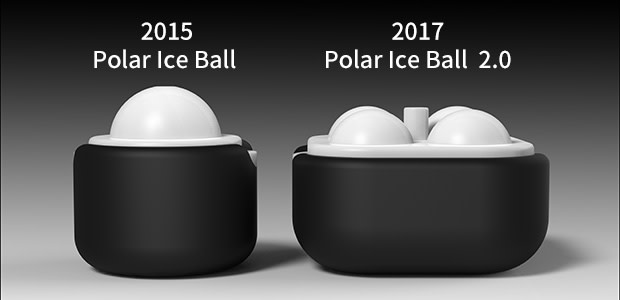 "Polar Ice Ball 2.0" is our latest version of our most popular product. We improved on the design and results of the original "Polar Ice Ball".
What makes the new version awesome…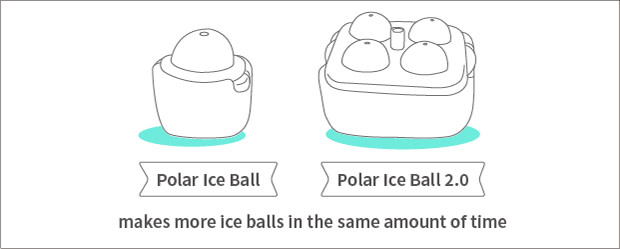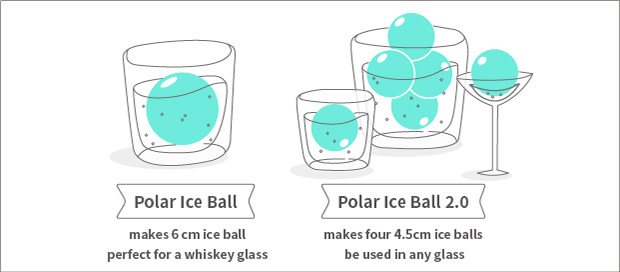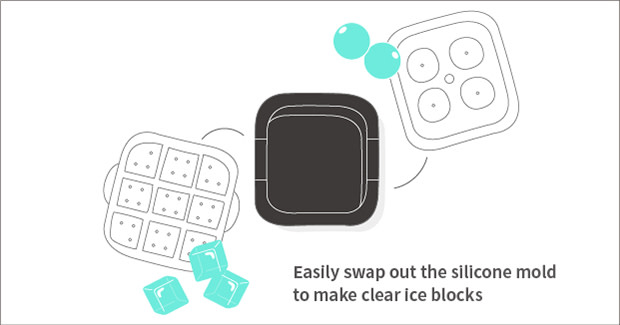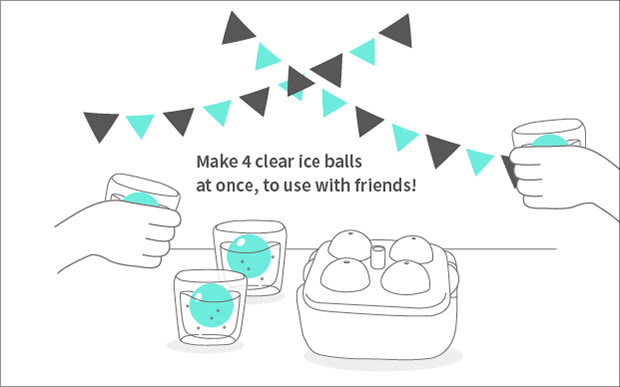 More ideas for making your life prettier...
Put anything you can think of in the ice! Cocktail lovers can garnish their favorite drinks with beautiful ice balls. Place fresh flowers, vanilla, or any party-themed decorations inside to create something one-of-a-kind!
Summer Time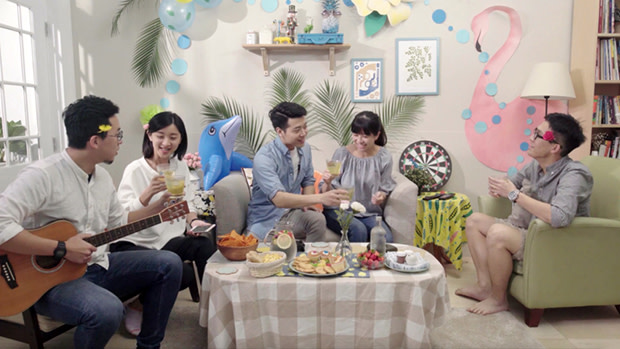 Romantic Date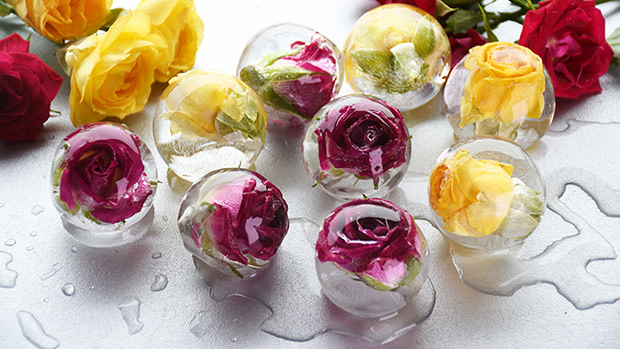 Halloween Party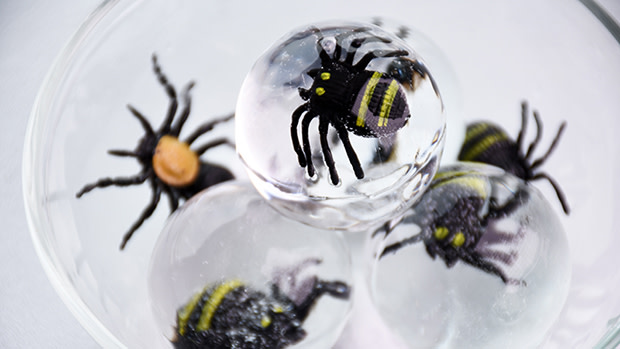 Holiday Time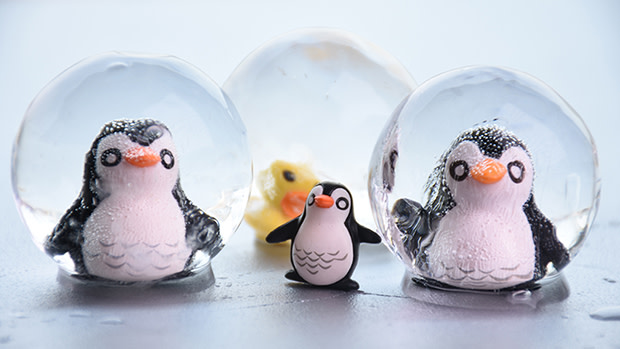 * For drinking, please use edible flower. * Pay attention not to swallow the small decorative objects!
Varieties of Polar Ice Ball 2.0
Change the silicone mold to make clear ice blocks as well as the original sphere!

The Freezing Process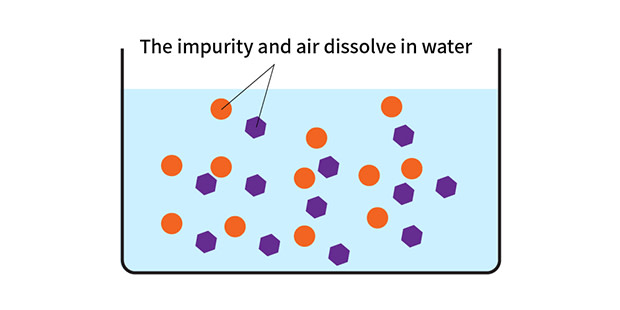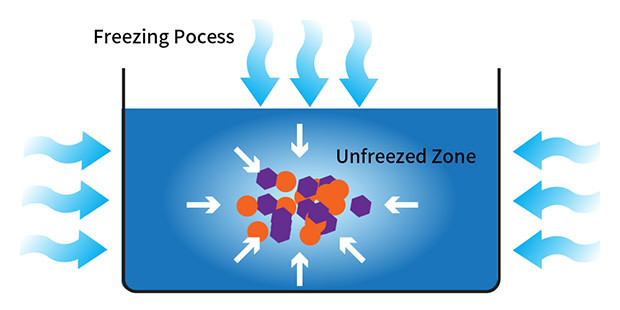 Structure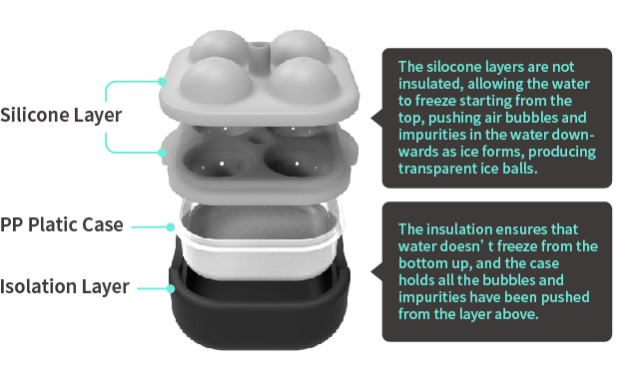 Specification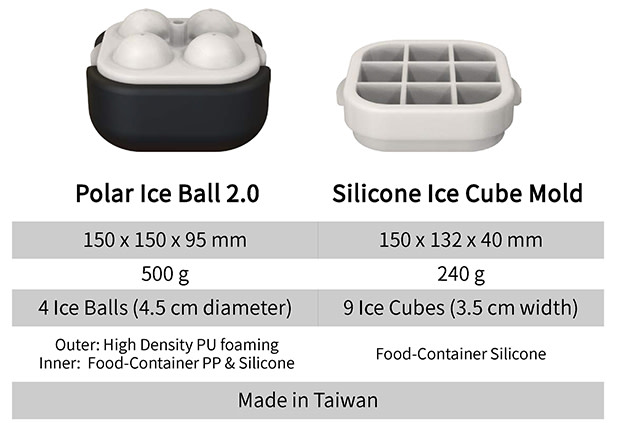 How to use it? - 4 Simple Steps
Step 1: Put the layers together, and pinch the rims to ensure full contact.
Step 2: Add water, and put them in the insulated base layer.
Step 3: Put the tray into the freezer, and wait for 8~12 hours.
Step 4: Enjoy your drinks with the crystal clear ice.
Enjoy Crystal Clear Ice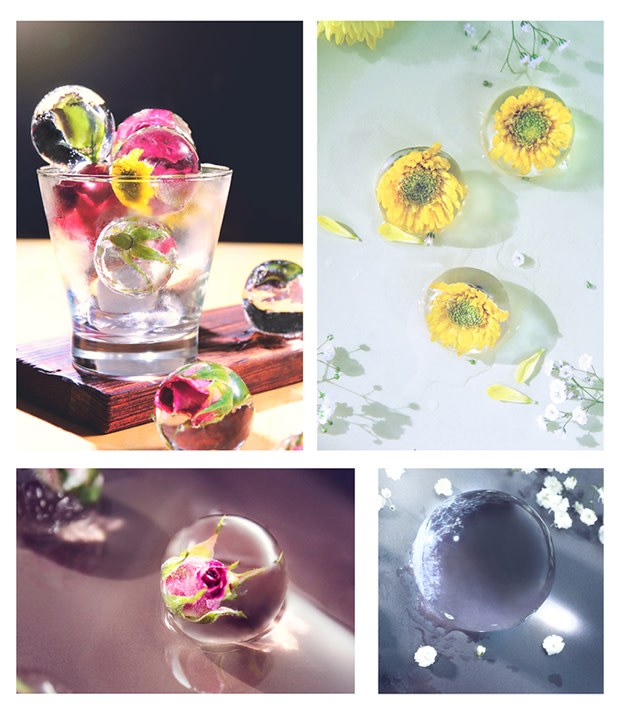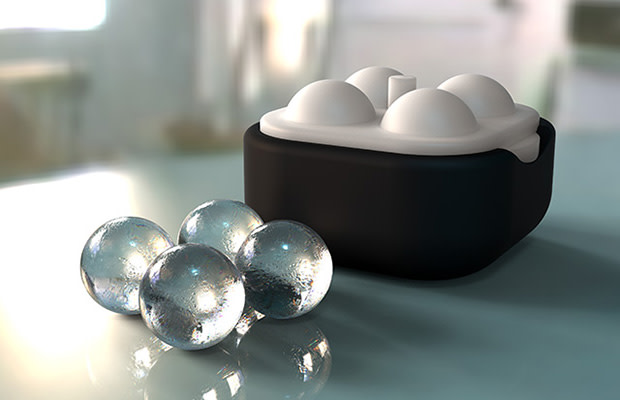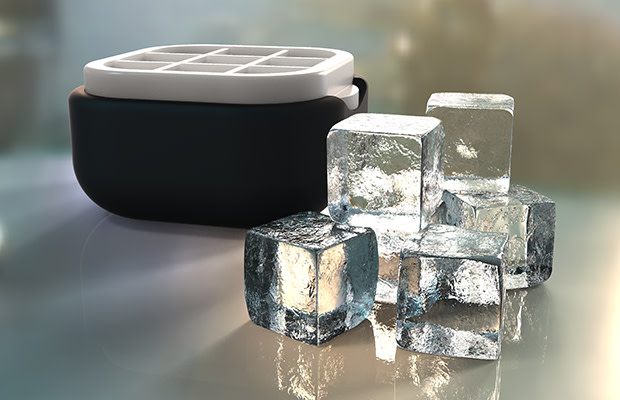 Our Focus

Polar Ice was founded in 2009, and specializes in observing the details of life with a fresh eye to come up with extraordinary ideas with simple principles. We are keen to design innovative products that enhance the quality and fun of life.
We study how to make crystal clear ice, mastering the key points of research and development, and insist on the following design mandates:
Achieve the most simple structure and ease-of-use.
Use high-quality materials while maintaining affordability for consumers.
Reduce the product size to fit in any freezer.
Make it more fun!
Designer

Jack Chu - 20 years as a R&D engineer, likes to explore the basic principles of things, good at the simplification of complex systems, developed Polar Ice Tray for producing crystal clear ice.
FAQ
How does it work?
Ordinary ice trays allow ice to freeze from the outside in, trapping air and impurities to the center. Polar Ice Tray insulates all sides of the tray except the top, so only the surface of the water is exposed to the cold. As a result, the water starts to freeze from the surface. By allowing the water to freeze gradually from top to bottom, layer by layer, air and impurities are compressed to the bottom, forming a layer of opaque or "white" ice. Our dual-chambered technology allows easy separation of clear and white ice.
Can I use any kind of water to make clear ice?
Basically any kind of water can be used to make clear ice. We've even tried making clear ice with diluted ink, and it worked. But in case of undrinkable water, we recommend boiling it prior to making ice. The effect of clear ice may also be affected by water quality. For example, hard water (water with more minerals) oftentimes results in more "cloud" in the ice. Therefore we don't suggest making ice with mineral water.
Would it be possible to fail in making clear ice?
Different freezers create different effects. We suggest you to follow these rules:
While adding water into the tray to make ice, do it slowly. Fast water pouring brings in lots of air bubbles. You can also tap the tray lightly to force air bubbles out.
Keep the temperature of the freezer at -18C.
During the freezing process, any shake can cause the air bubbles to float. So please open/close the freezer lightly.
​Been reading Amazon reviews saying that it doesn't get crystal clear ice?
The previous polar ice ball sold on amazon usually yielded good results, but results tended to vary with how the user used the tray or gave us the chance to help them troubleshoot.
The most common issues were when the product was filled with water too quickly, the air would be trapped in the tray. This will cause many needle bubbles, and make the ice not clear.

For Polar Ice Ball 2.0, we have improved the design of the product to fix these issues by adding an extra tube for filling water, and holes on the top of domes to let the air to escape from. This will result clear ice being formed even more consistently than in our previous products
Can the "white ice" in the plastic layer be used?
The white ice contains more impurities and it's a kind of hard water. We don't recommend adding it to drinks. Instead, it can be used to keep things chilled. You can also consider gathering white ice, wait until it melts and make use of the hard water. For example, hard water can be used to cook pasta - it makes the taste better. (That's why it's recommended to add salt when boiling pasta.)