Please note this is a
Crowdfunding Hunt
. While Grouphunt does not guarantee the promises as advertised by the creator, what we promise is to redistribute the goods to you as soon as we receive them, similar to if you placed the pledge on your own.
Hunt extension will not affect estimated delivery date
A camera's most essential accessory is its tripod. The design of a tripod has not changed since the early 1800's when photography was first invented. If our primary cameras are slim enough to be discreetly carried with us every day, why should our tripods be any different.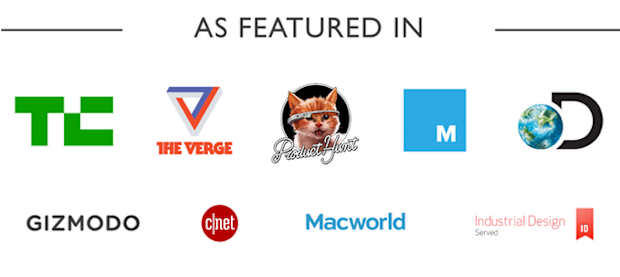 In 2013, we turned to crowdfunding to create the Pocket Tripod. A fully adjustable tripod for your iPhone that fits in a wallet.
We set out to make the most practical iPhone accessory that's actually with you when you need it, instead of sitting at home collecting dust.
Thanks to your support, we successfully achieved our goal. The Pocket Tripod was manufactured and shipped to all our 2,565 backers on time. Now it's being used by thousands of people worldwide as their primary iPhone tripod.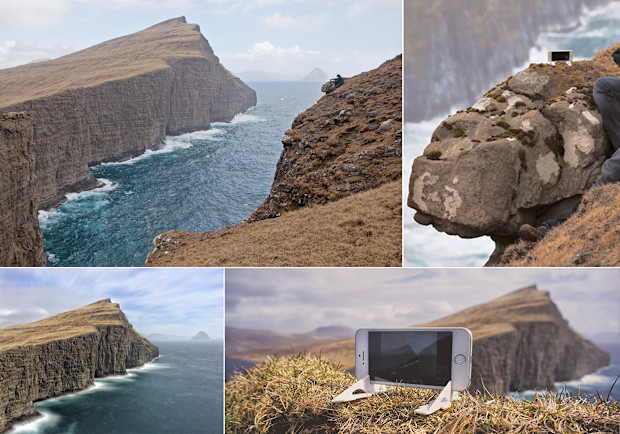 Professional photographers use it to create stunning images on the go.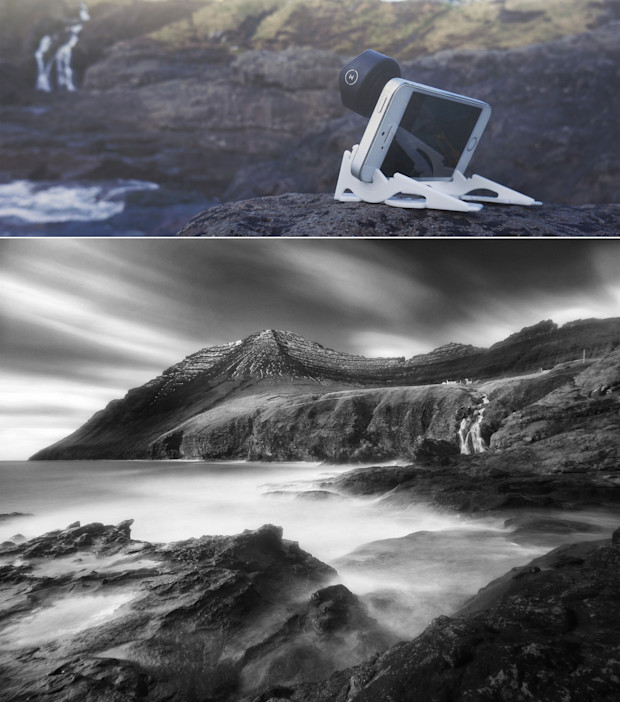 The Pocket Tripod is no longer a distant concept, but a field-tested and proven product that is used by thousands of people every day.

Pocket Tripod PRO
• Rubberized universal adapters
• Carbon fiber legs
• Resilient design
Our backers have been essential in shaping the Pocket Tripod's future. The one thing that was requested the most was to have the Pocket Tripod compatible with phones that are in a case because removing the case would take too much time and just isn't convenient.
So we decided to make the Pocket Tripod universal. Instead of having it made specific to any iPhone, we've changed its design to take any device that matches its opening size.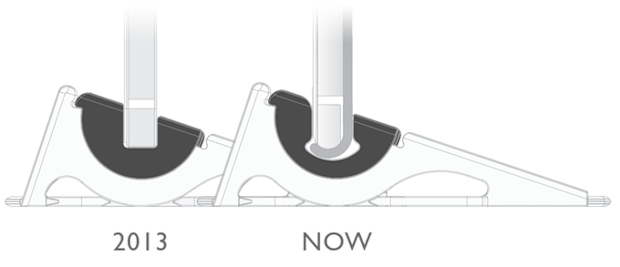 Each Pocket Tripod size has a wider opening than the next by an increment of 0.5 mm.
Fine enough to coincide with the thickness of almost any device on the market and any case.
Three sizes of the universal Pocket Tripods have already been produced and have been user-tested for more than a year. With your help, we plan to make them all.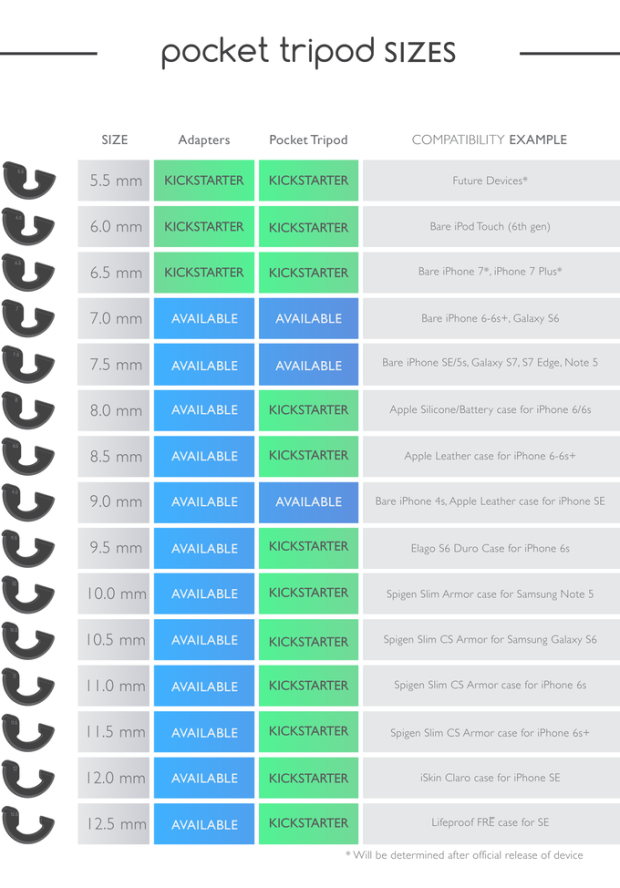 With the new universal Pocket Tripod, we've set out to create one of the most practical smartphone tripods without compromising the safety of your device.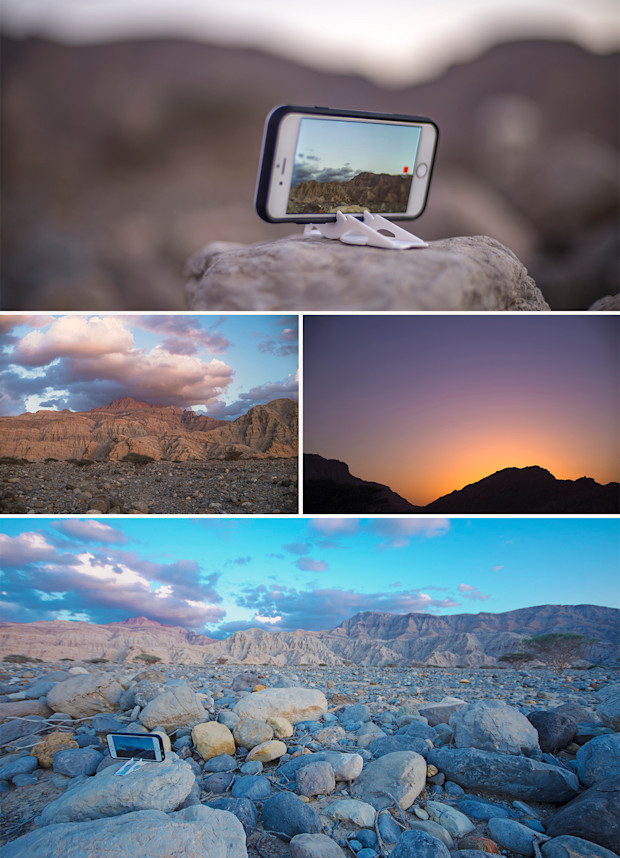 No matter where you are, capturing that perfect time-lapse with your iPhone or Android has never been easier.

We've spent the past few months working with some of the top case manufacturers to test the Pocket Tripod and make sure it's compatible with their most popular cases. We've also shipped these universal Pocket Tripods to the backers of our first Kickstarter campaign for further user testing and feedback. Thanks to this collaborative effort, we've been able to catalogue the compatibility of many of the most popular cases on the market.
Use our Device Guide to find the best size Pocket Tripod for your phone.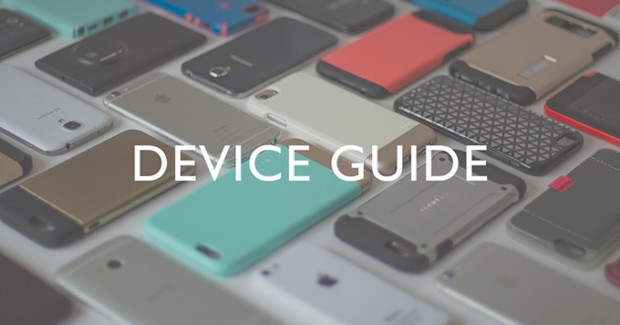 Find the best-fitting Pocket Tripod size for your phone
Or use the links below to jump directly to your device or case.
iPhone 7 | iPhone 7 Plus | iPhone 6S | iPhone 6S Plus | More
Samsung | GS7 | GS7 Edge | GS6 | Note 7/6 | Note 5 | Note 4 | More
HTC | 10 | One M9 | One M8 | One M7 | One A9 | Desire 626 | More
Sony | Xperia X | Xperia Z5 | Xperia Z3 | Xperia XA | More
LG | G5 | G4 | G3 | Nexus 5X | K10 | Nexus 5 | V10 | More
Motorola | Moto G3 | Moto Z | Moto X Play | Moto G4 | More
Nexus | Nexus 6P | Nexus 5X | Nexus 5 | More
Adopted | Apple | Case-Mate | Caseology | Casetifyb | Distil Union | Elago | Element| Incase | Incipio | jimmyCASE | Lifeproof | Lucidream eXo | Lunatik | Magpul | Moment | Olloclip | Otterbox | Pelican | popSLATE | Rhinoshield | Samsung | Speck| Spigen | Tech21 | UAG | ztylus | More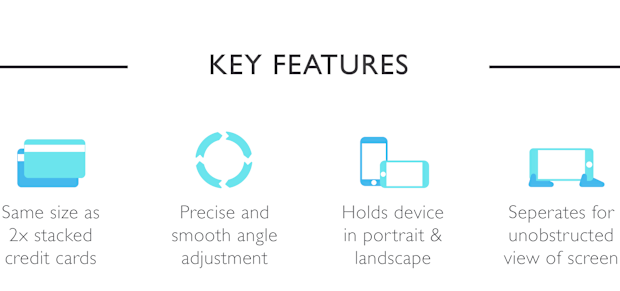 The Pocket Tripod's unique patented design allows it to pack the functionality of a full-size photography tripod into the size of two credit cards.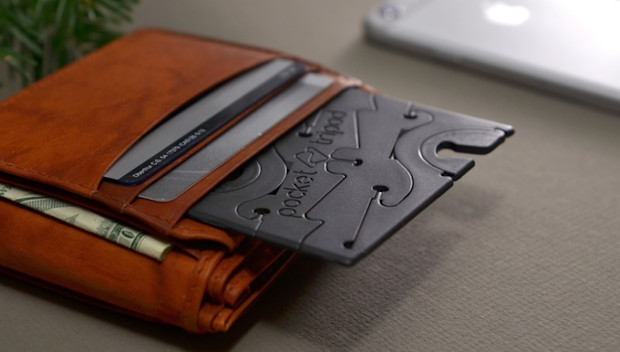 Transforming it from a card to a phone tripod is as easy as a twist and flip.
The result is a robust tripod for your iPhone that's perfect for long exposure and time-lapse photography. But also, a great stand for your iPhone on-the-go for watching movies without obstructing the screen, all while keeping your device safe from accidental spills.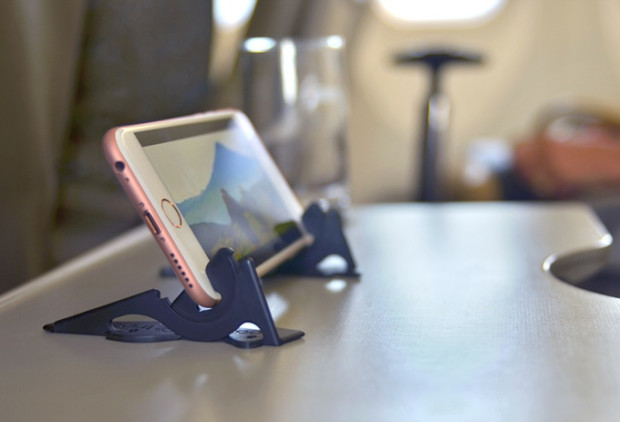 The smooth adjustability of the Pocket Tripod makes it possible to use any flat surface to prop up your phone and still fit the frame.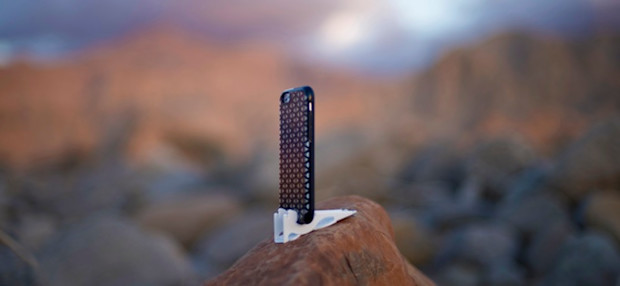 Never again be left without a stable platform for your iPhone or Android, whether it's to capture breathtaking time-lapse videos and light paintings, making video calls, or just to watch movies on the go.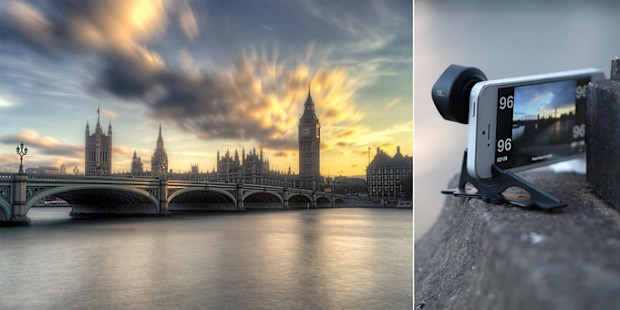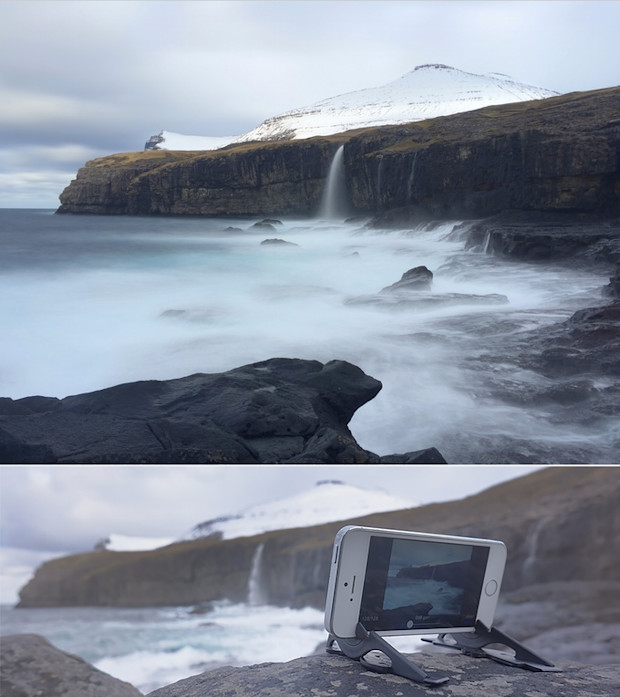 They say the best camera is the one that's with you. We believe the same is true when it comes to tripods.