Please note this is a
Crowdfunding Hunt
. While Grouphunt does not guarantee the promises as advertised by the creator, what we promise is to redistribute the goods to you as soon as we receive them, similar to if you placed the pledge on your own.
The Golf-sized Bluetooth Speaker you know you need!
Bluetooth 4.2, 30 feet connection range with up to 5 hours of playback.
Multi-speaker pairing with stereo sound capabilities when paired with two or more speakers!
Splashproof and charges in 15-20 minutes!
Get yours now! Or two! You know you want two...
Grouphunt Deal includes One Pebble wireless speaker.
.
Pebble is the worlds smallest true wireless speaker. Fed up of buying poorly made mini speakers which sacrificed sound quality, the Pebble Acoustics team embarked on a mission to create the world's smallest true wireless speaker that would revolutionize the Audio industry. The Pebble speaker is so small, in fact its even smaller than a golf ball and weighs only 35 grams but delivers sound way beyond its size giving you the freedom to pump tunes on the go.
For the first time ever, we have introduced multi speaker pairing which means you can now pair Pebble speakers together to amplify sound in one area or you can place your Pebble's in different rooms, to share music in different spaces creating an incredibly flexible audio experience. Pebble allows you to personalize your sound environment and will change the way you listen to music forever.
.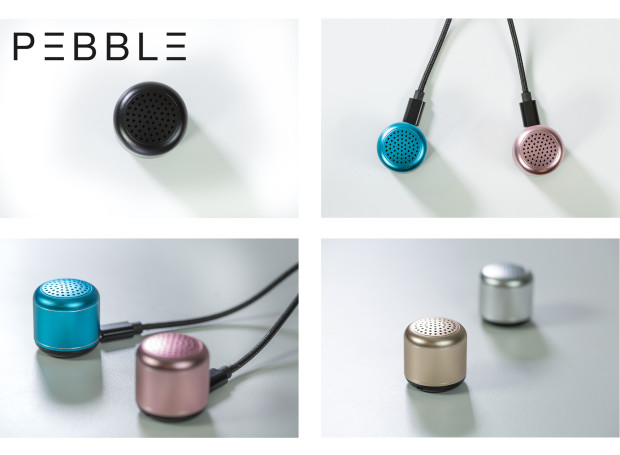 This is Pebble
The world's smallest true wireless speaker. Simply put:
TINY, like never never before.

PAIR PEBBLE SPEAKERS TOGETHER

SHARE MUSIC across various areas by placing Pebble in separate rooms and areas

AMPLIFY YOUR SOUND by pairing Pebble speakers together and placing them together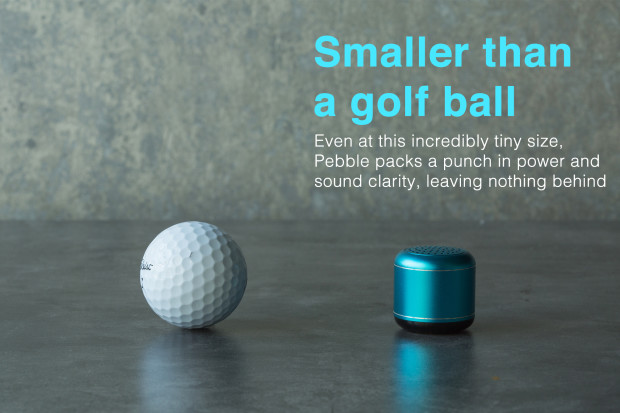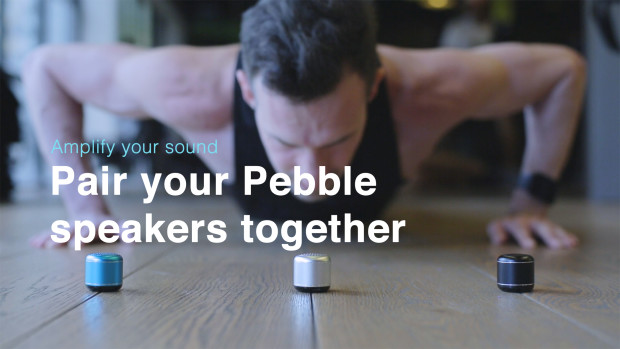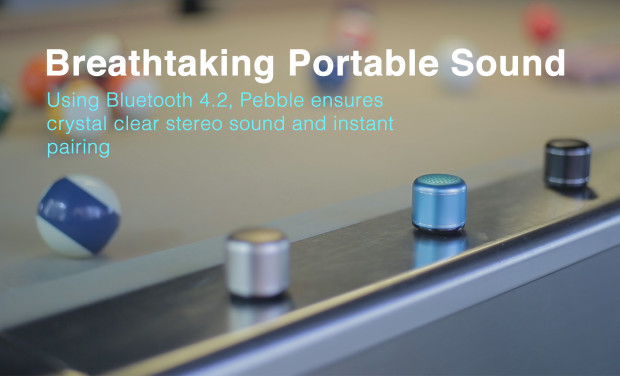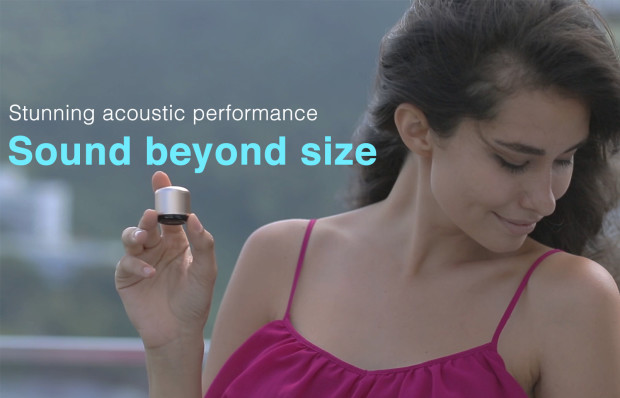 Major Hifi: http://majorhifi.com/pebble-acoustics-wireless-speaker/
TABI LABO: http://tabi-labo.com/279444/pebble
Color Options
Pebble is available in rose gold, gold, silver, black and jet blue. The Pebble Charging Cable is also available in the same five colors.
All color selections can be made in our email survey which will go out to backers once the campaign has been completed.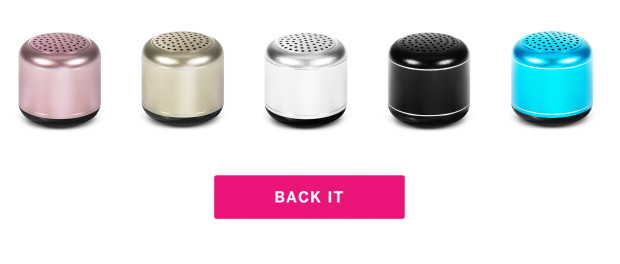 Charging Pebble
The Pebble is powered via a Micro USB input and has up to five hours of playback on a single charge. It takes only 15 minutes to fully charge each Pebble!
We have also designed our own customized 2 in 1 charging cable so that you are able to charge your Pebble speakers simultaneously. (please see images of the 2 in 1 charging cable below)

Perks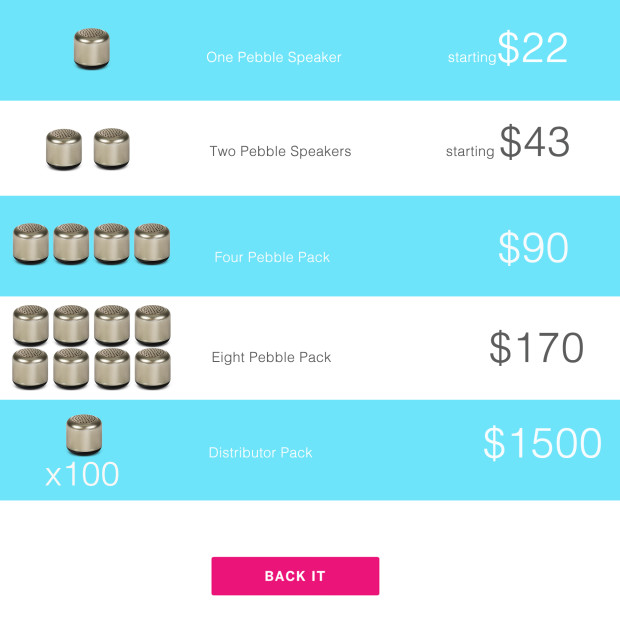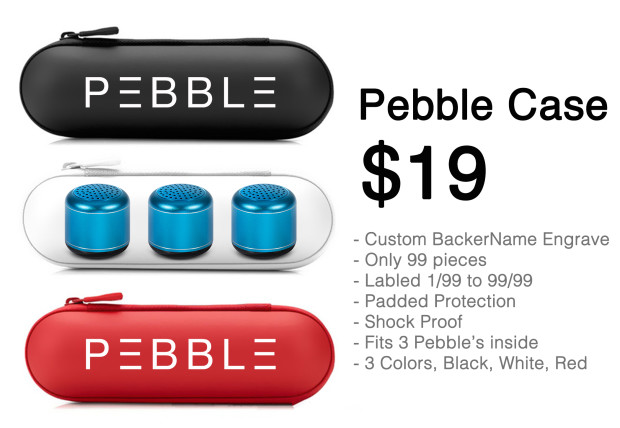 Stretch Goals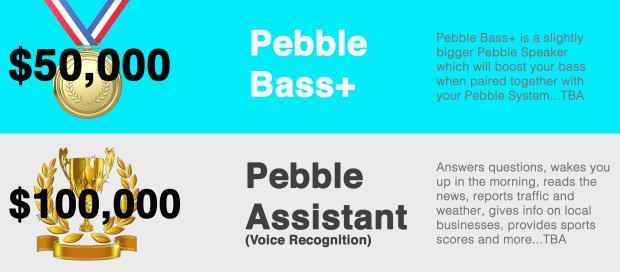 Specifications/Technical Drawings
​

Speaker size: 31mm
Battery: 300mAh
Bluetooth Version: V4.2
Bluetooth Range: 30ft+
Playback: Up to 5 hours
Dimensions: 32.6 x 32.6mm
Weight: 31g
Pair your Pebble speakers together instantly
Hold the on/off button of the Pebble speakers you would like to pair (located on the bottom of the Pebble) for 5 seconds
Indicator light on both Pebble speakers will starting flashing in sync, this confirms the Pebble speakers have been paired
Search for device "Pebble" on your bluetooth device
Once connected, start playing and enjoying the Pebble experience.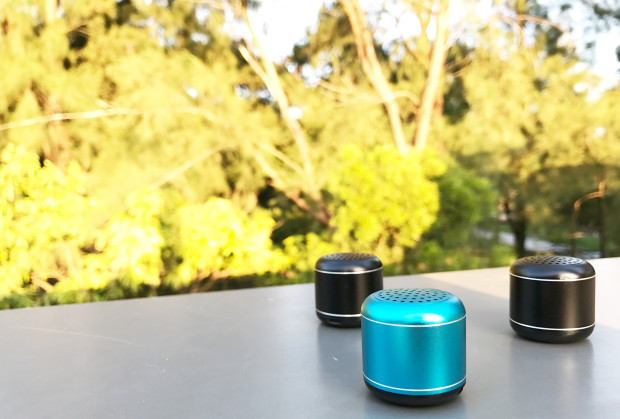 Perfect for the...

Timeframe
We have already invested into the mold to create Pebble and have working mass production samples. After completing a successful Indiegogo campaign we will be ready to enter mass production.
November -> December (Indiegogo Campaign 30-40 days)
December (Collection of funds and finalize backers orders, mass production begins)
January (Quality control, Inspection)
January -> February (Shipping to backers commences)
About us/Recent Updates
Pebble Acoustics was founded by a small team of audiophiles with backgrounds in manufacturing that wanted high quality portable audio performance products at prices that wouldn't break the bank. We have recently partnered with a premier audio manufacturer who specialize in mini speakers to create a portable speaker that is not only small, stylish, reasonably priced but also performs like high end bluetooth speakers. It had to sound great, look stylish, play music for hours, and it had to cost less than any competitor in the field.
Why we need your help?
Your pledges will help us accelerate the manufacturing process and most importantly grow the Pebble community. We've done the hard part, now we just need your help to make Pebble a reality, so please pledge to our campaign and help us reach our goal.
Bluetooth System Upgrade
07/12/2016 We spent 2 days with our manufacturing partners in China, visiting their facilities and working closely with their team to ensure a smooth production schedule for January. Our engineers were also working closely together to upgrade our existing bluetooth system which will improve sound quality as well as pairing efficiency. We are happy to report this successful trip and share some photos of the visit/meetings.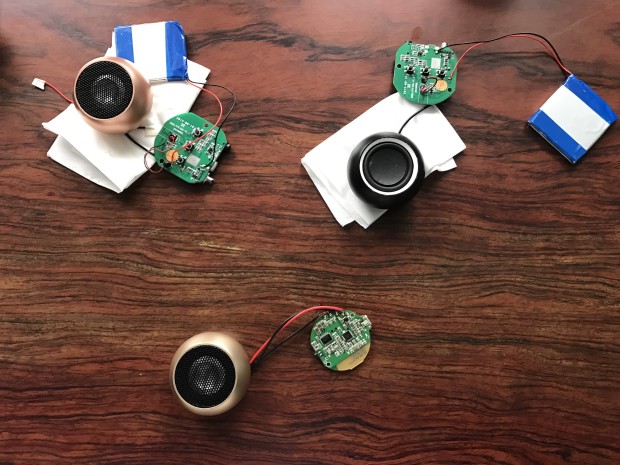 (Testing the upgraded Bluetooth system)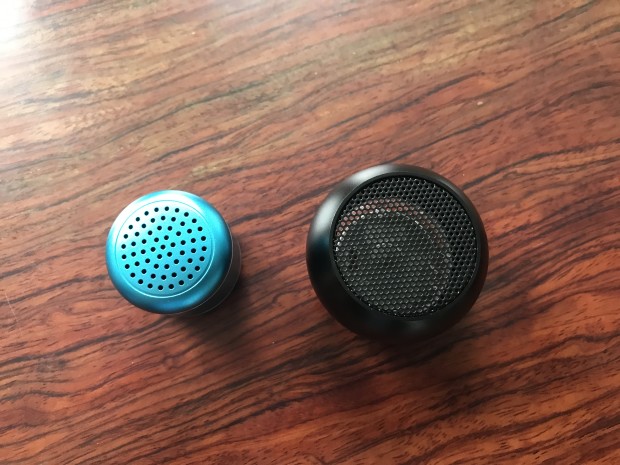 (Could this be Pebble v 2.0?)
(Lasering Machine in action)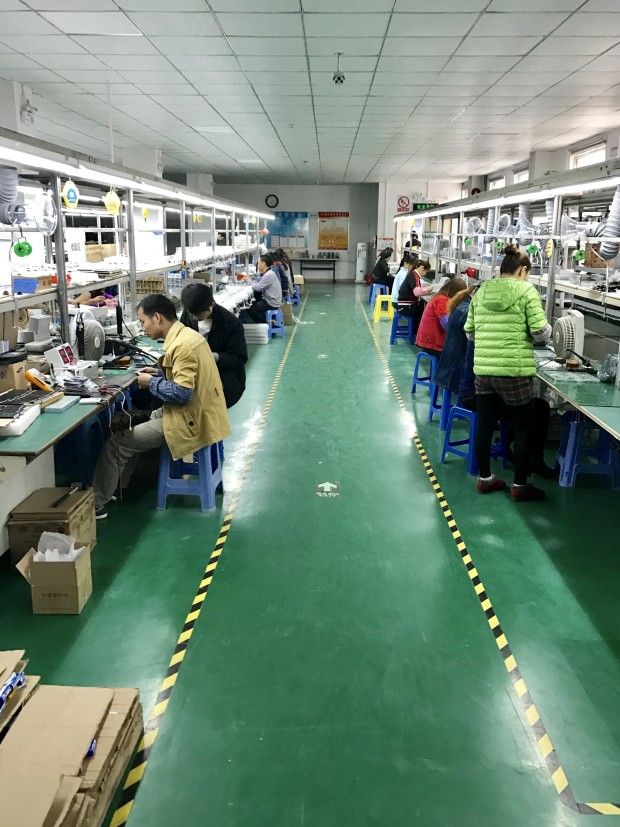 (Towards the end of the production line)
FAQ
Does Pebble work when it's charging?
Yes, Pebble is able to charge and play simultaneously even when using the Pebble 2 in1 charging cable.
How long does it take to charge the Pebble?
To fully charge the Pebble it can take between 15-20 minutes.
How long does the battery last on a full charge?
Pebble has roughly 5 hours of playback.
Distributor Enquiries
We welcome any enquiries regarding distributor/wholesale opportunities. Please write to us at info@pebbleacoustics.com for more.