Please note this is a
Crowdfunding Hunt
. While Grouphunt does not guarantee the promises as advertised by the creator, what we promise is to redistribute the goods to you as soon as we receive them, similar to if you placed the pledge on your own.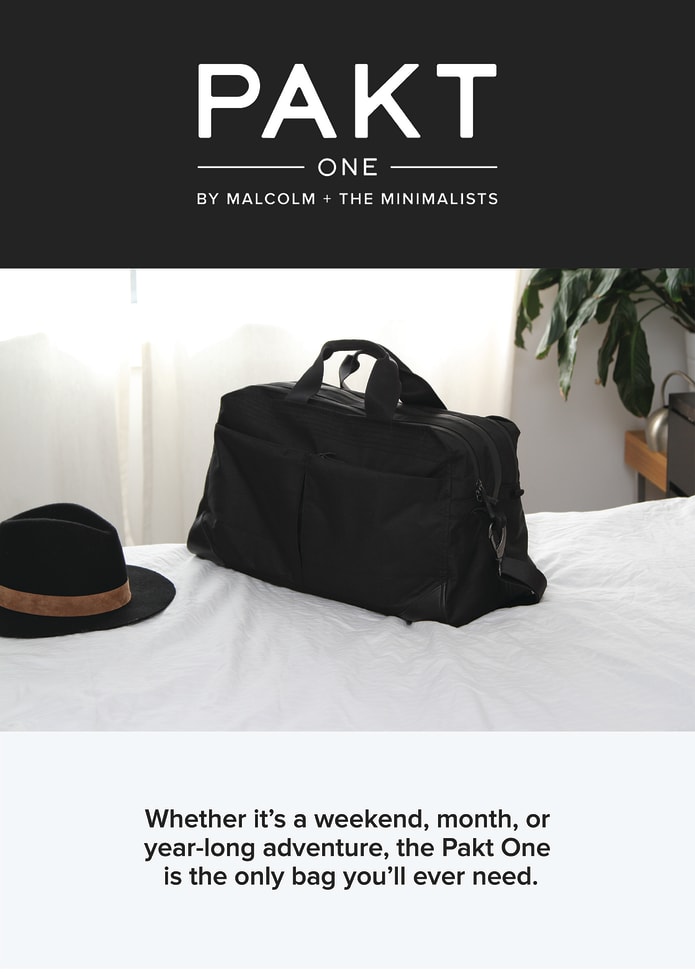 "My studio produced the Getaway bag back in 2011. Shortly after, I moved on to other projects and never thought I'd return to bags. There has always been a steady stream of requests for the bag, but last year, after it appeared in The Minimalists' documentary, it became a flood." – Malcolm Fontier, Designer
After receiving hundreds of requests to bring back a cult travel bag called the Getaway, Malcolm Fontier and The Minimalists are proud to introduce a new, improved version of the ultimate bag for the experienced traveler: the Pakt One.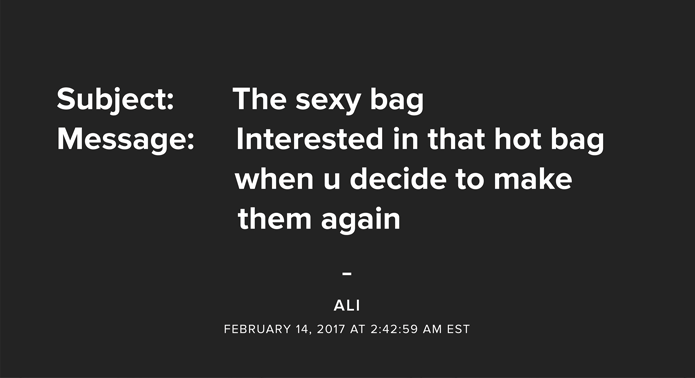 The Pakt One keeps the same innovative duffel/suitcase design of the original Getaway, which allows you to easily see and access everything you packed at a glance.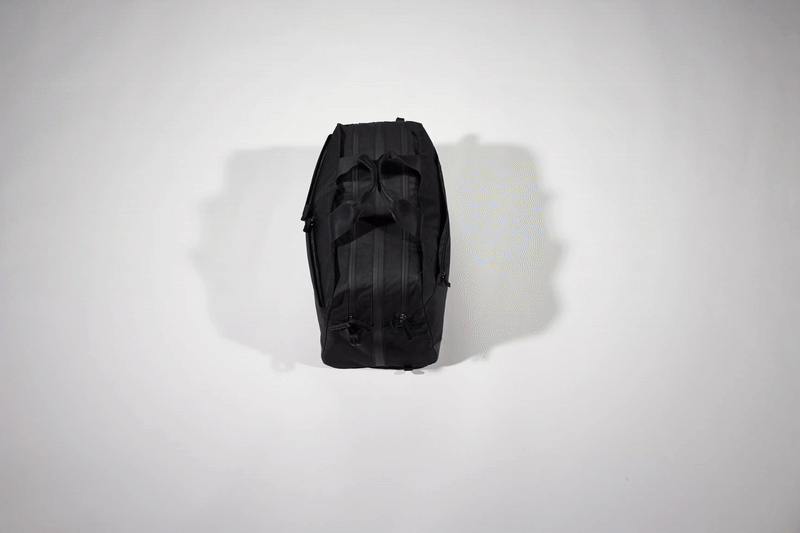 The size and shape of the bag also remain the same, but we've updated it to be even lighter and more durable, with upgraded hardware and state-of-the-art, animal-friendly fabrics.

We've also added thoughtful features designed to ease some of the hassles of modern travel. By helping you stay organized and giving you easy access to your stuff, this bag can actually make your traveling experience easier.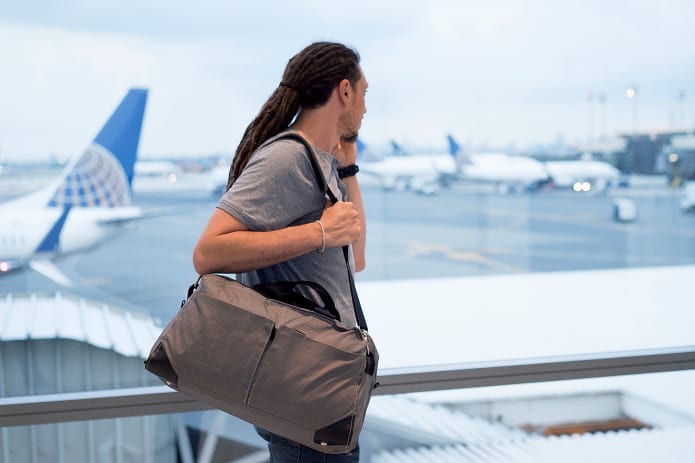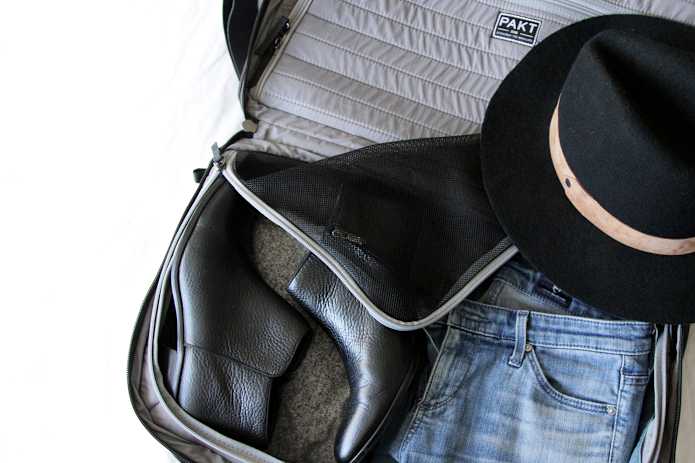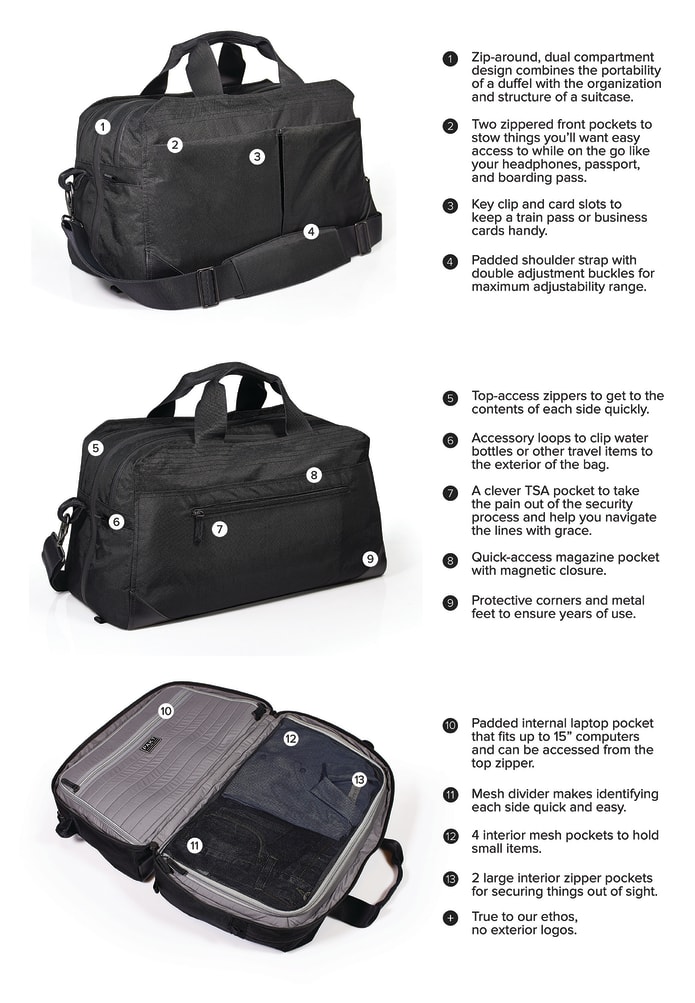 An included laundry/tote bag fits neatly in one of four mesh pockets.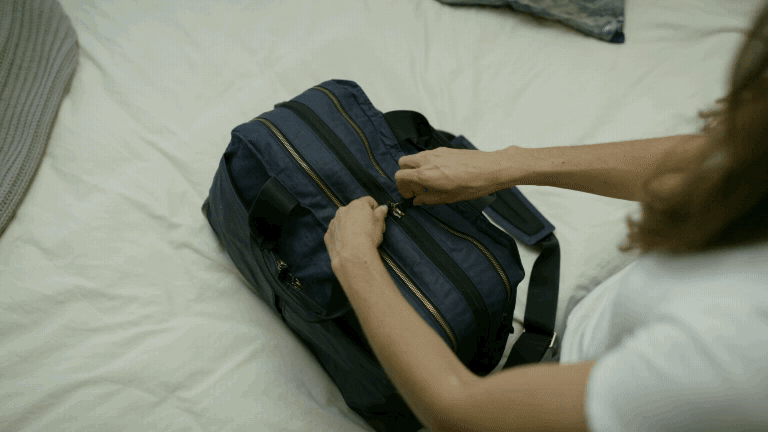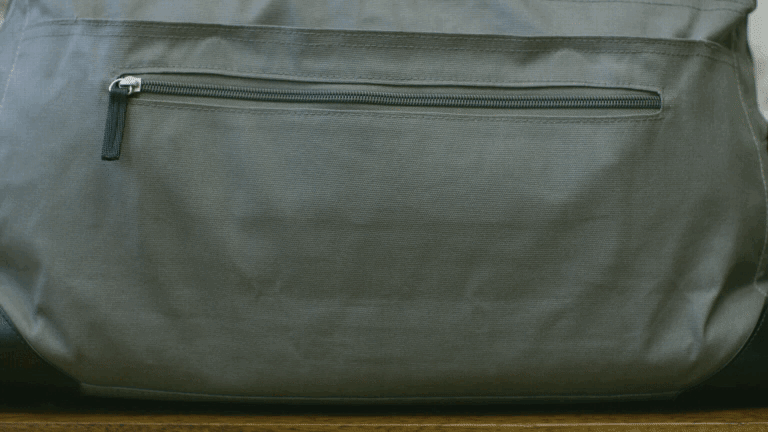 The Pakt One introduces a first-of-its-kind, dedicated TSA pocket for stashing and grabbing items you have to remove from your pockets before going through security.
Rather than using the plastic bins to pass your personal items through security, simply pull out the mesh TSA pocket and stow them securely. Once through security, rather than join the scramble of travelers collecting their different belongings, simply grab your bag and head to a comfortable spot to reorganize. The red label serves as a reminder to grab your laptop or anything that you had to send through the X-Ray separately.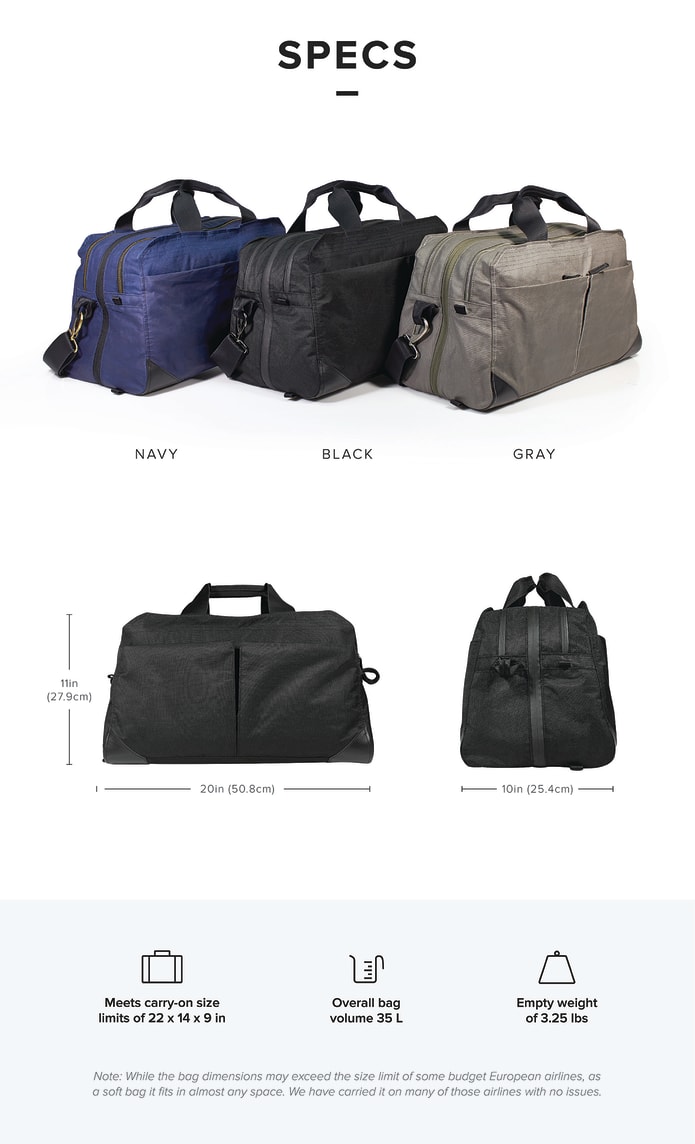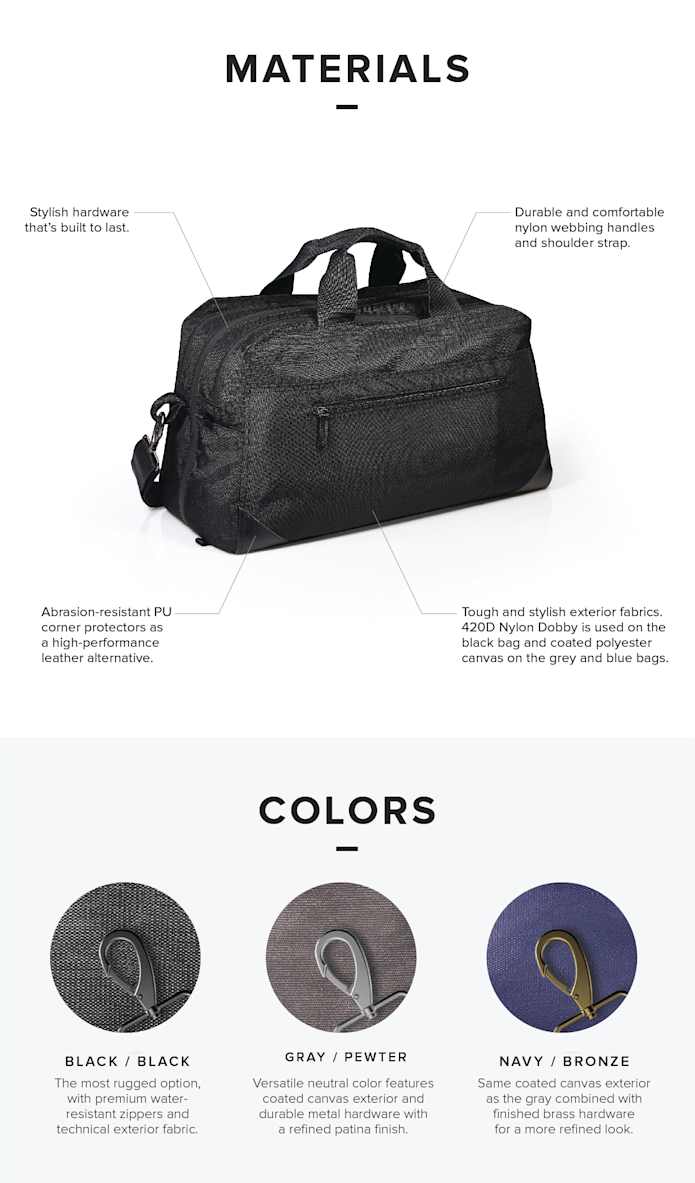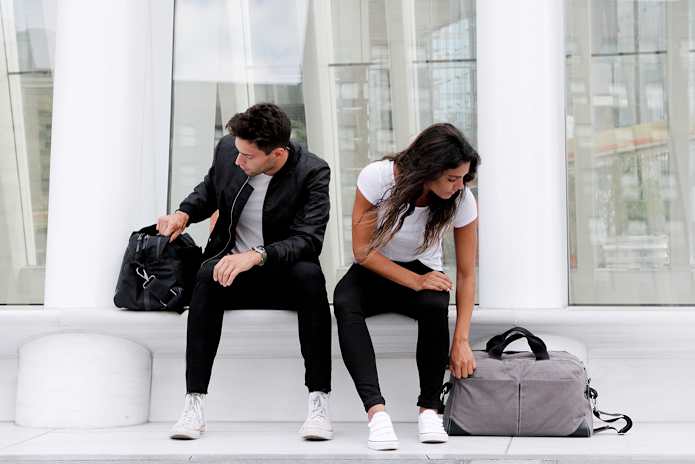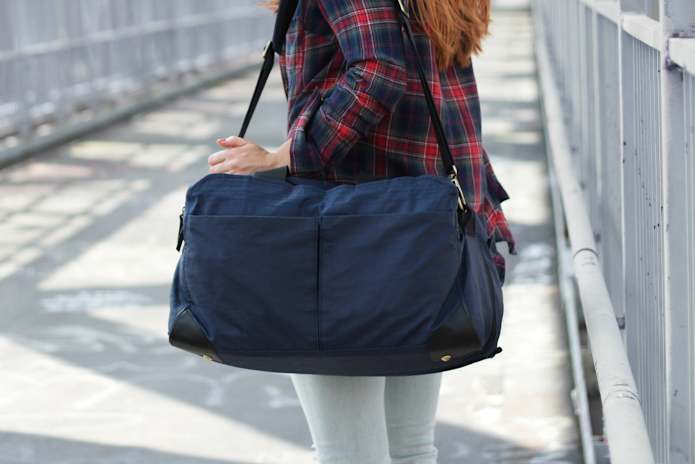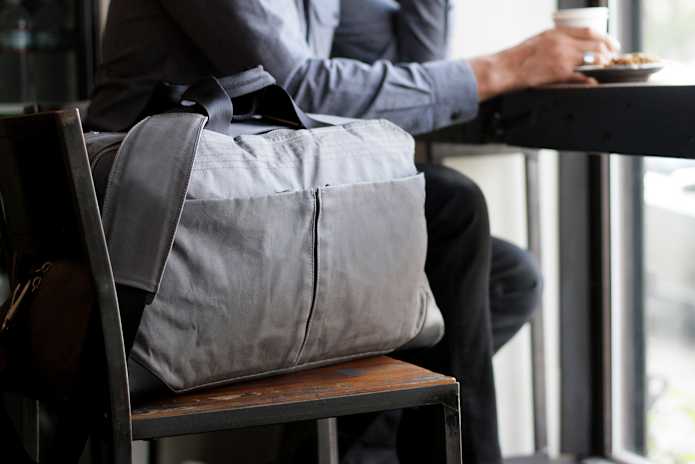 In 2011, Malcolm Fontier created a bag geared at frequent travelers like him because he didn't see anything else like it on the market. He called it the Getaway, and designed it to offer incredible utility without sacrificing style.
While the bag had a limited run -- only 300 were produced -- it landed in the hands of some influential fans. Among them were expat lifestyle blogger Colin Wright, who introduced it to his friends Joshua Fields Millburn and Ryan Nicodemus, also known as The Minimalists.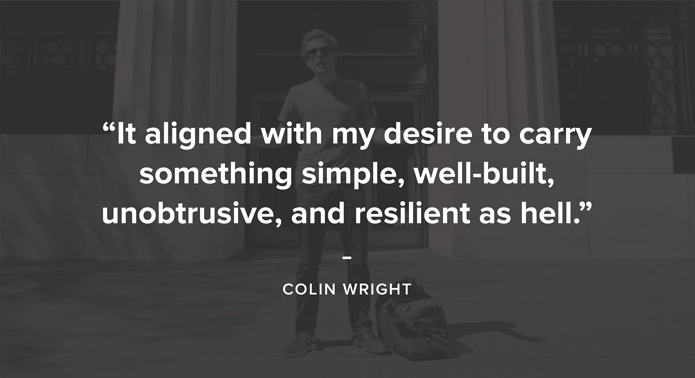 Josh and Ryan became fast fans of the Getaway, abandoning their clunky suitcases and coming to rely on it as their bag of choice for trips to hundreds of cities around the world.
By 2016, Malcolm had moved onto other projects when, after the Getaway made a cameo in the Minimalism documentary on Netflix, fans started asking if he had plans to produce another run of the Getaway bag. He didn't... but the inquiries kept coming.
So he reached out to Josh and Ryan and asked them if they'd be interested in working with him to bring the bag back to market with some improvements derived from their collective years of traveling with it. After a lot of discussion, they said yes, and a collaboration was born.


Just like the original Malcolm Fontier bags, we are only using modern, durable, technical materials that are animal-friendly and have the lowest possible environmental impact. We've also developed relationships with our manufacturing partners and suppliers to ensure that our bags are produced under safe, fair, legal, and humane working conditions.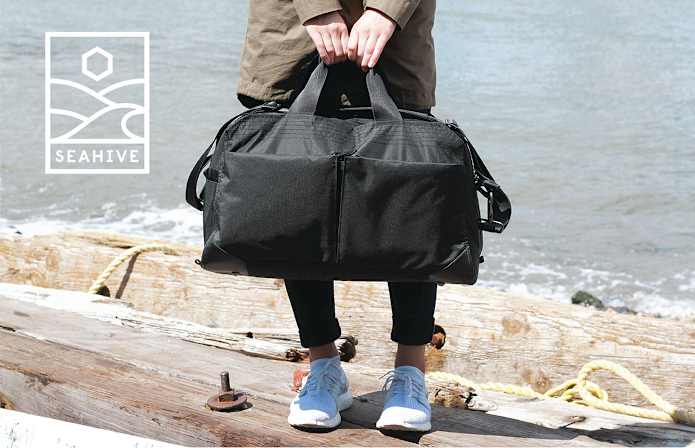 To underscore our commitment to sustainability, 1% of the proceeds from the campaignwill go to SeaHive, a brand new collective Malcolm started that tackles the problem of plastic waste in our oceans through design, technology, and media savvy. The Pakt One will be shipped bearing the SeaHive Seal, which means 100% plastic-free packaging: no bubble wrap, no plastic bags, no air pillows, no styrofoam (and no wrap rage). Most importantly, it means no extra plastic to land in the ocean.

The team here at Pakt is committed to being environmentally conscious, both as entrepreneurs and consumers. We take producing products -- and the purchasing of them -- very seriously, because the last thing we want to do is add more unnecessary stuff to the world. We have taken incredible care to create a product that we believe is useful, beautiful, and necessary, and we ask you to, like us, carefully consider every purchase you make, this one included! Below both Malcolm and Joshua share their thoughts on the subject.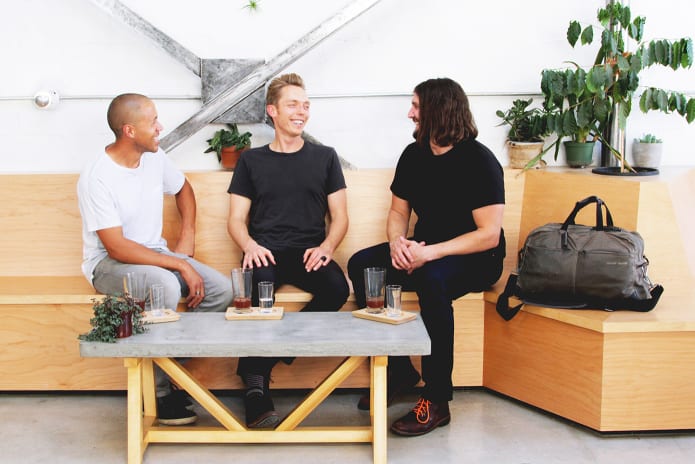 Malcolm Fontier: "I worked as a design consultant for years and helped bring all kinds of products to market. I started to feel that the world didn't need most of these products, and I didn't feel good about being part of the machine that cranks out more just to make a buck. After I stopped consulting, my wife and I launched our own line of bags because of our desire to create products that meant more to people and actually added value to their lives, and to be able to ensure both social and environmental responsibility throughout the process.
When the opportunity to relaunch our popular Getaway bag as a collaboration with The Minimalists arose, I actually hesitated for months because I didn't want to detour from the environmental venture, SeaHive, that I had started. After many discussions with Josh and Ryan it became clear we were totally aligned in our outlooks and that we could actually do more good by pursuing the opportunity. It's been an amazing experience working with like-minded friends to deliver a product so many people have been asking for. On top of all that, if we succeed we will also be able to help raise the visibility of Seahive! Win, win."
Joshua Fields Millburn: "The Minimalists aren't opposed to physical goods—we're against impulsive consumption—and this bag was the opposite of impulse for me. It was intentional. As a minimalist, everything I own serves a purpose or brings me joy, and Malcolm's bag has added immense value to my life over the years—more value than any other item."