Please note this is a
Crowdfunding Hunt
. While Grouphunt does not guarantee the promises as advertised by the creator, what we promise is to redistribute the goods to you as soon as we receive them, similar to if you placed the pledge on your own.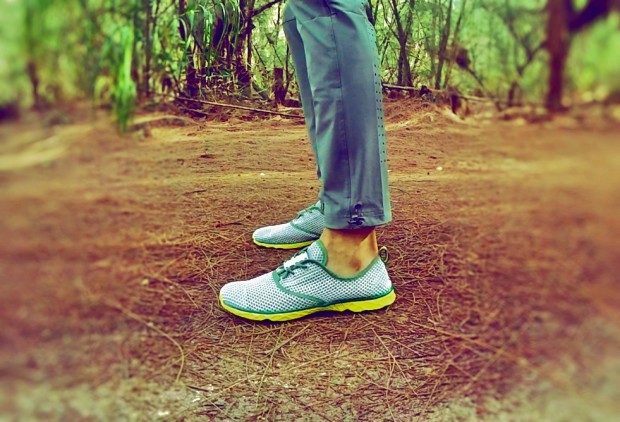 Nova Nation is a basement company that we started 18 months ago.

I have always enjoyed running and hiking, but always found it difficult to carry extra pair of shoes to be able to hike and at the same time run into the water. Therefore, I started to look for alternative shoes that would allow me to use one pair of shoes but in different terrains.
This is where the story of Nova Nation started!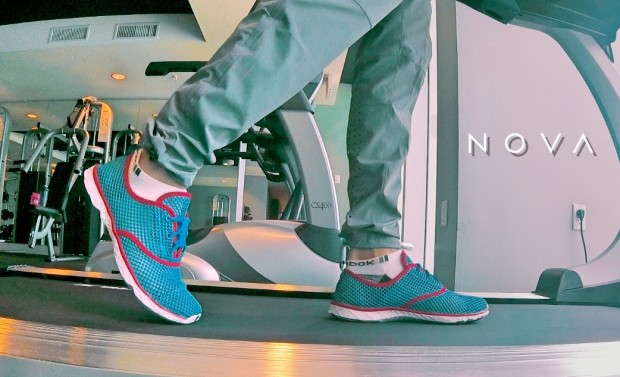 I began to try different fabrics and rubber soles for my idea, "the ultimate all terrain shoe"

My passion is running and I wanted to make a robust rubber sole without adding to much weight on the shoe. I spent a lot of time on the treadmill, trying jogging in different type of rubber sole shoes in order to find "the ultimate all terrain shoe".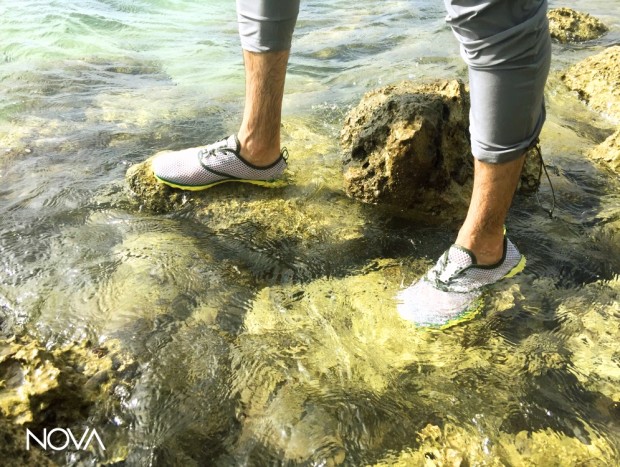 Once the type of rubber was identified, I started testing the rubber in water as this is extremely crucial for us. The key was to make sure no water was left in the shoe after you leave the water, hence we chose to use a mesh material and keep the holes into the entire shoe.
Nova is fully waterproof and you can easily go from running on track and later to dirt then go for a swim in the ocean, using only one pair of shoes.
Only 1 second to tie your shoes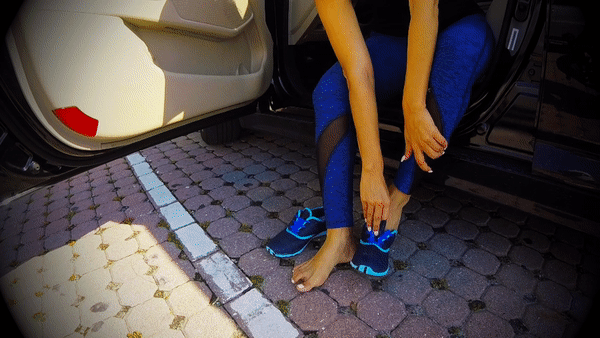 The magnetic shoelaces are one of the best functionalities of Nova, and the idea is to keep the same perfect fit and strength and not having the regular shoes laces which many times loosens up during a jog which can be disturbing the actual work out.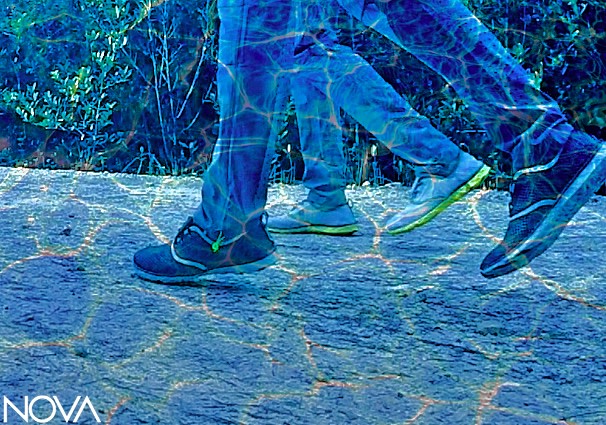 The magnetic shoelaces are fully waterproofed so you can run, walk or swim with your Nova shoes in the water.

With Nova, you can skip wearing socks while you train, because we wanted to create a barefoot type of shoe. The mesh material makes this possible and it will eliminate the odor while jogging/swimming sockless.
Nova is odorless and your feet will not sweat like with normal running shoes!
There will be no limitations with your NOVA NATION shoe; we wanted to create a pair of shoes that can go from running to jumping, hiking and swimming and at the same time keep a perfect fit for your feet.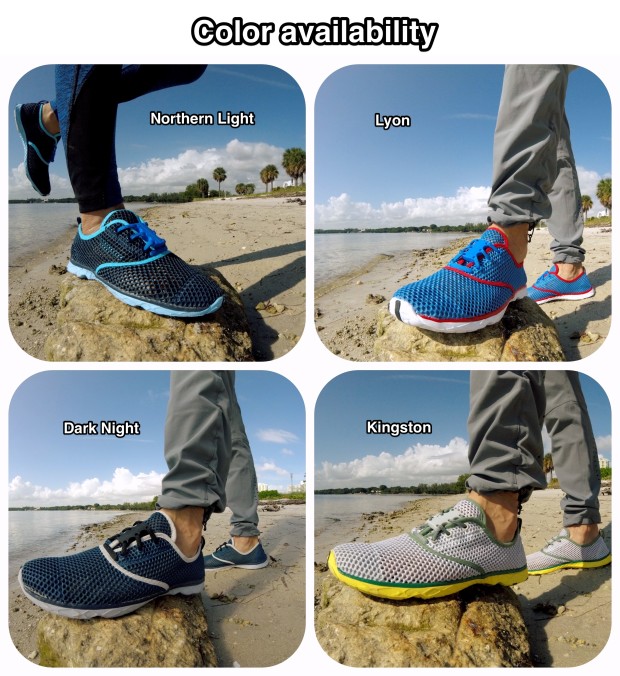 This is our first stretch goal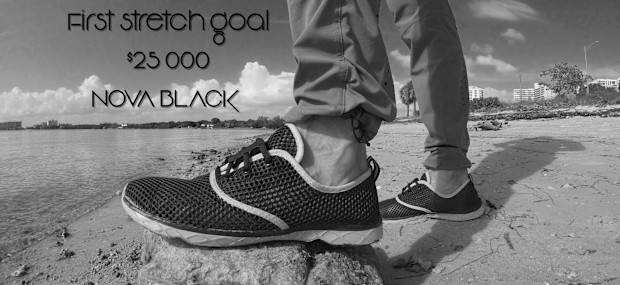 We made a super light all terrain shoe that weight's around 3.5 once / 100 grams.

The weight depends on your shoe size, we also made four different colors to fit your style.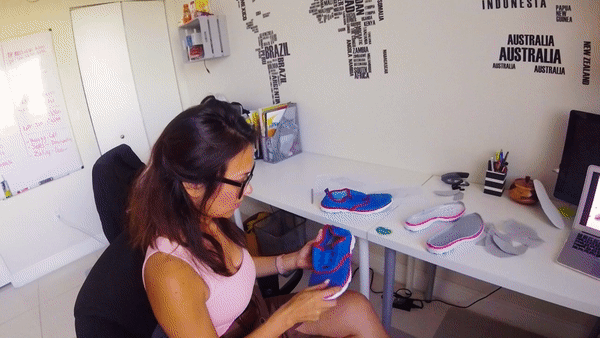 The materials are not only very light they are also super flexible; this is to give the bare foot feeling.
We also added extra soft rubber at the front and the back in order to get the extra grip while you are running. Every detail is important to make the ultimate terrain shoe and we covered every little detail of the shoes for Nova to be up there with the top terrain shoe brands.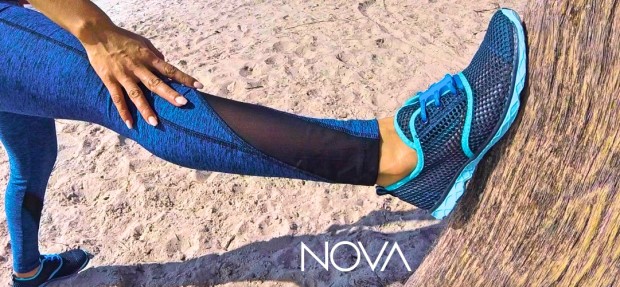 If you are like many other runners that don't like socks while you are running, then we can gladly say that you don't need to worry about that anymore with Nov as it is 100% odorless and allows your feet to breathe while you are working out.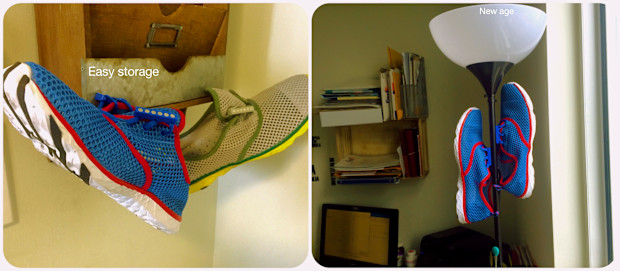 Easy storage comes handy with the magnetic shoe laces, hang them until next time.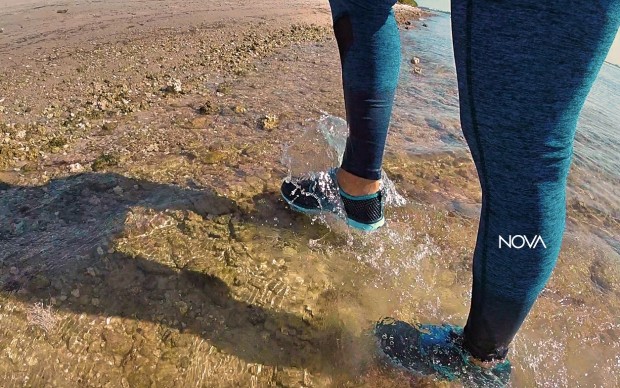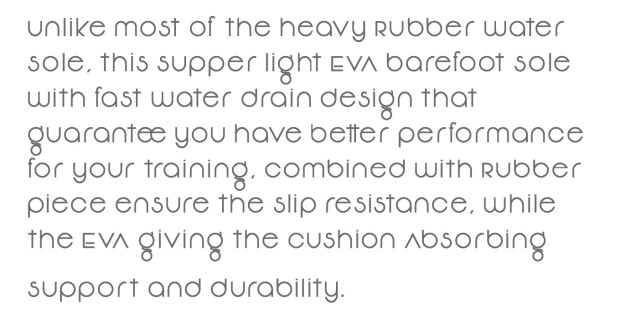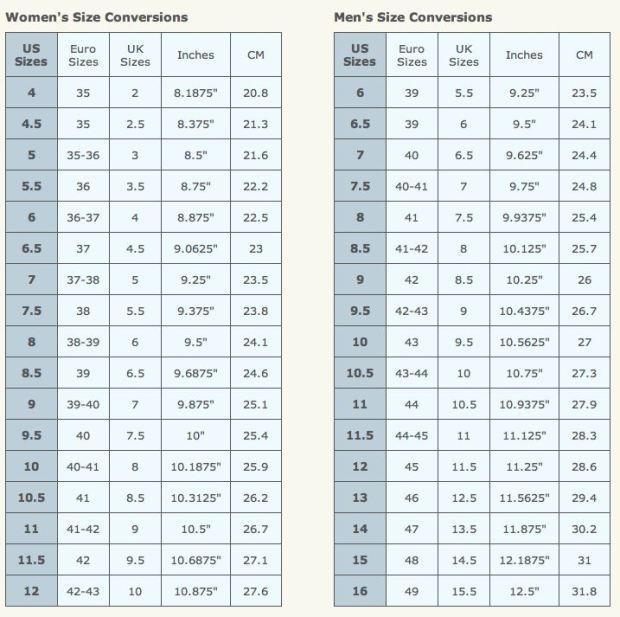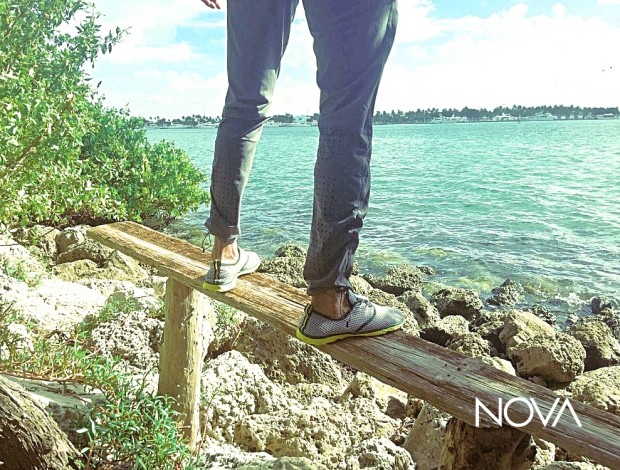 The idea wasn't just to make an all terrain shoe, we also wanted to keep the retail cost low, and we can make that happen with your help as we want Nova Nation be a shoe that everyone can afford and not a high end shoes. This is a shoe made from a simple idea from our home 18 months ago and today we are asking your help to make this to a reality for you and us.

Just two different Nova's hanging without any reason at all.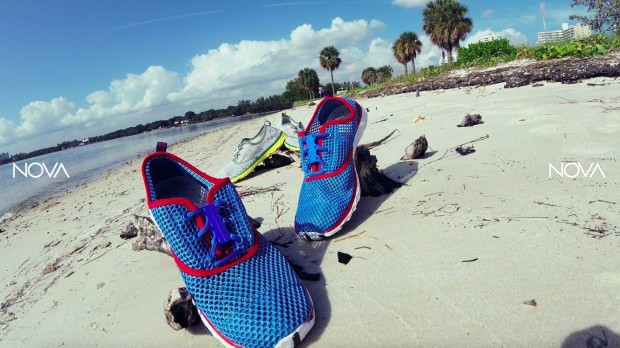 Saltwater? Not a problem! Simply go from running on the beach to the water and get back to the beach again, you can rinse your Nova's after a day at the beach to get the salt off your shoes for your own comfort.