Mighty is the first and only device that takes your streaming music, like Spotify, on-the-go without being connected to a smartphone. Lightweight, durable, and small enough to clip-on to any piece of clothing, it's the perfect companion for your active & unplugged life. Mighty comes equipped with Bluetooth and WiFi, is compatible with iPhones and Androids, works with wired and bluetooth headphones, and can play 48 hours of music without any internet connection. All for under $89.
Mighty was born from personal frustration with the current on-the-go music experience. Today, every option to stream music while exercising requires a bulky, fragile smartphone. And phones are only getting larger, more fragile, more expensive, and more battery hungry. This motivated us to create a simple product that provides users with a comfortable and seamless music+fitness experience, all without a phone.
If you're a user of Spotify and have been asking yourself "why doesn't this exist?!?", please help us make Mighty a reality. Say goodbye to your iPod Shuffle, leave your smartphone at home, and Be Mighty!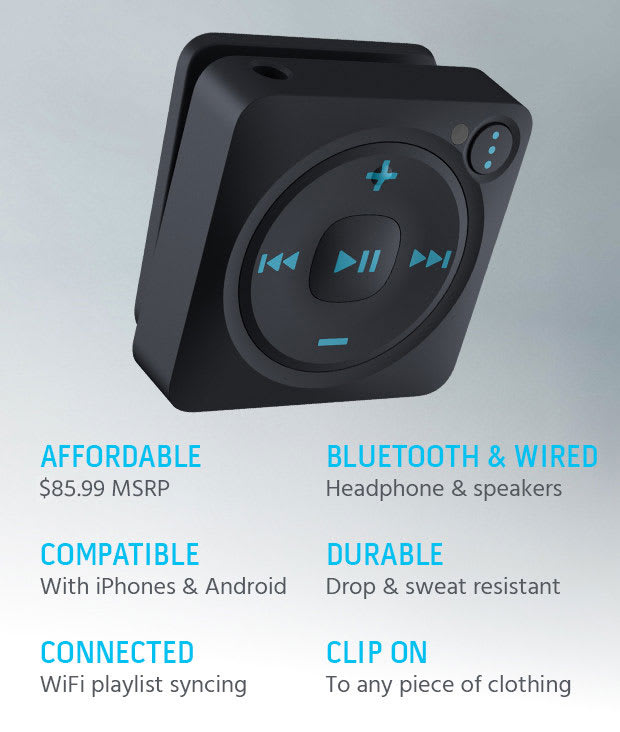 Every current option for streaming Spotify music on-the-go requires a smartphone. That makes no sense to us. Smartphones are heavy, hard to carry during exercise, have a short battery life, come with expensive data plans, and have fragile and expensive screens. Studies have shown that 24% of iPhone users have a cracked screen, many of which undoubtedly were broken during exercise. In addition, 25% of all smartphone owners in the US incur data overage charges and streaming music is the number one culprit. To make it even worse, streaming services are documented as the most battery hungry apps in the world and can quickly drain your battery in just a few hours. Save your smartphone data, memory, battery, and screens - Mighty is the solution.
The iPod Shuffle is an alternative that provides a comfortable music+fitness experience, but it can't play any streaming music (streaming music services do not work with the iPod Shuffle or Nano). Mighty is the first device ever to play Spotify music on-the-go without any need for a smartphone.
Here are more details on why Mighty beats the competition:

NEW THIRD COLOR - CRUSH ORANGE
Contributors will be able to choose from three color options: Lola Black, Shikaka White or our new Crush Orange option. You will receive an email after your purchase to collect your color choice.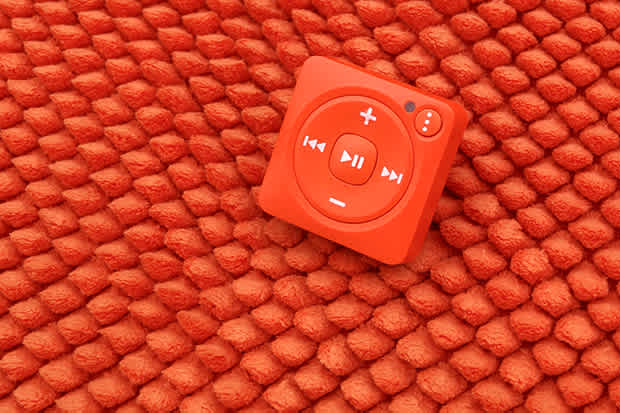 What Other's Are Saying About Mighty:
"Reimagining the music player for the streaming generation." - TIME
"Music is crucial for a good workout, but toting around your fragile smartphone the entire time is annoying -- which is why Mighty Audio is such a game-changer." - Thrillist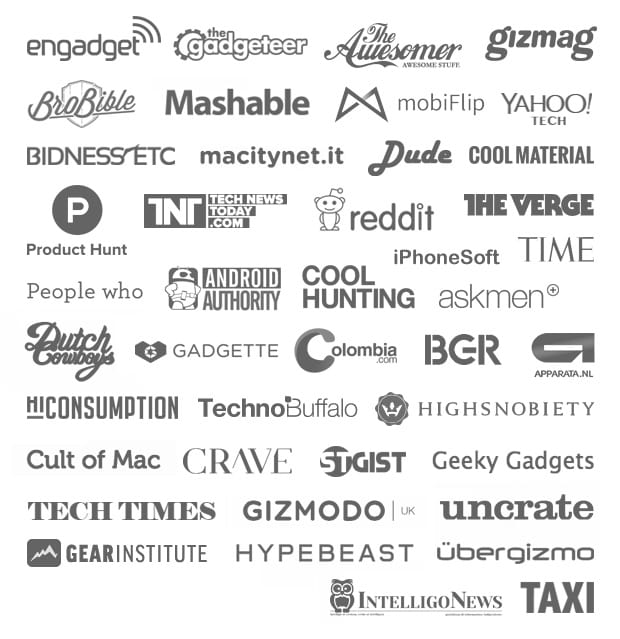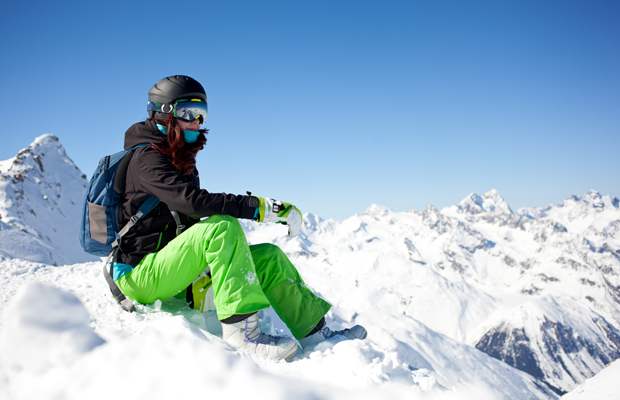 trainers // snowboarders // runners // hikers // dog walkers // athletes // commuters // yogis // students // beach combers // cyclists // dancers // weightlifters // treadmillers // campers // crossfitters // kayakers // golfers // sprinters // rowers // marathoners // adventurers // biathletes // mountain bikers // jetsetters // speed walkers // sailors // skateboarders // skiers // shooters // dancers // downhillers // meditators // joggers // gamers // rock climbers // ice skaters // etc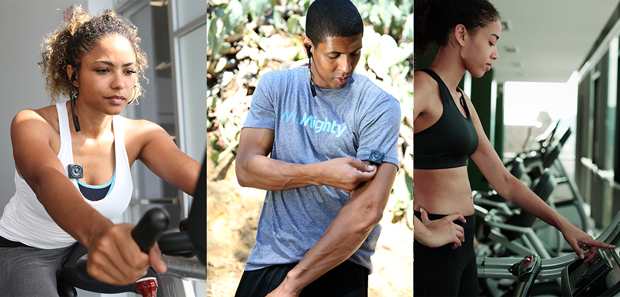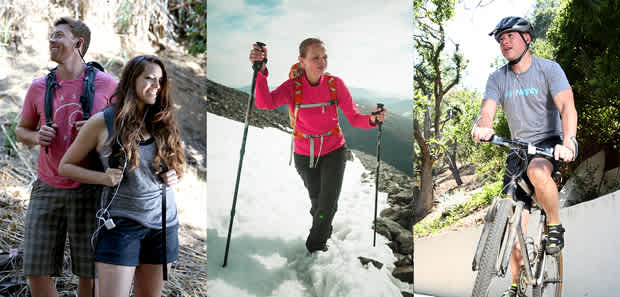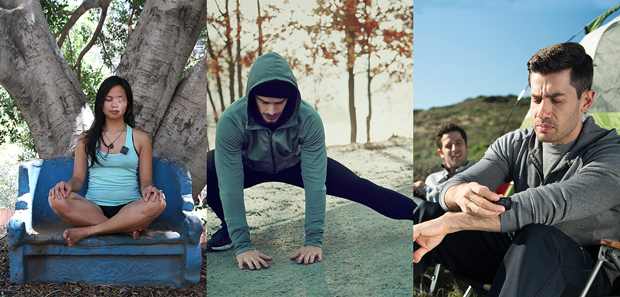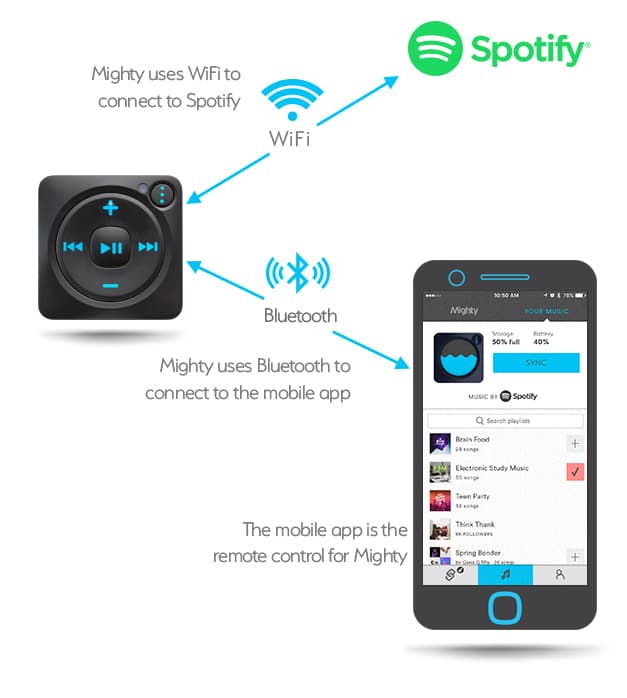 MIGHTY BUTTONS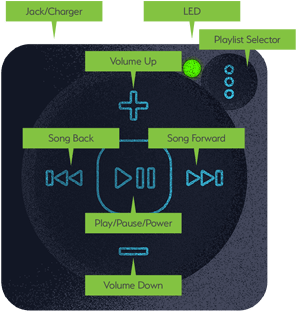 Playlist Selector: Press to scroll through playlists
Play/Pause/Power: Press to power on, hold for 4 seconds to power off
LED: Blinks pink when charging and green when powered on
Playback: Works with Bluetooth and wired headphones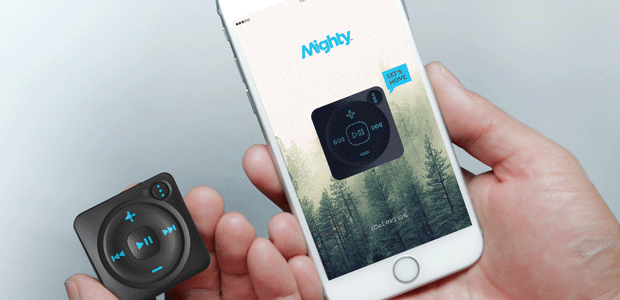 TURN ON, TUNE IN, DROP OUT in three easy steps. No cords and no computer required.
1. TURN ON - Connect Mighty to your smartphone
2. TUNE IN - Sync your music using the Mighty mobile app
3. DROP OUT - For the first time ever, leave your phone and get moving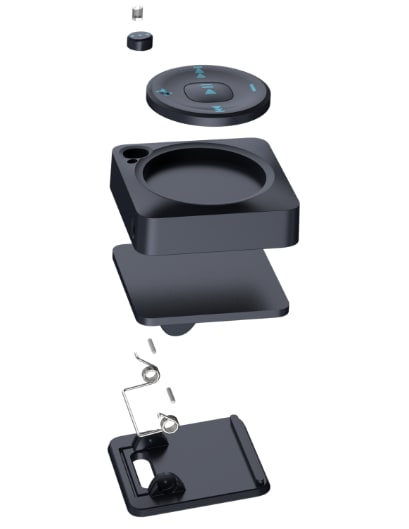 Your smartphone is a remote control: Mighty doesn't have a screen like other devices, so we built software that allows you to control Mighty using your smartphone as a Bluetooth remote control. Simply launch the Mighty mobile app, login to your Premium account, and make your playlists available for offline play using the familiar 'Available Offline' button. Instead of downloading the selected playlists to your phone, the songs are stored directly on Mighty. Songs are transferred with WiFi, so the sync process is super quick. It only takes a few minutes to sync hundreds of songs to Mighty.
Once the sync is complete, put your phone down and take Mighty with you on-the-go. You won't need your phone again until you want to change your playlist selections.
Controlled with physical buttons: Playing music on Mighty is easy and intuitive. To start playing a song, simply press the play button and Mighty will automatically launch the first song in your first synced playlist. Use the song forward/back buttons to scroll through all of the songs in that playlist.
If you want to navigate to a different playlist, press the playlist selector button to scroll through all synced playlists. Each time you hit the playlist selector button, Mighty will dictate the name of the playlist to you through your headphones. You even have the ability to record playlist names yourself, so you'll always know what playlist you're selecting. (Note: this is very useful if you're like us and give your playlists names like "Pu's Pump Up Mix").
Battery life: Mighty will be capable of up to 5 hours of continuous music playback when fully charged. Ultimately, the goal is to achieve 10+ hours of playback without increasing the size of the device. Even after the first batch of Mighty is shipped, we can continue to improve battery life remotely by updating our software. No new hardware will be required. Optimizing battery life is the #1 priority for our development team.
PRODUCT SPECS
General:
Small but Mighty: We've decreased the size of Mighty to 1.5" x 1.5" x 0.7". And Mighty only weighs 0.6 ounces!
Sweat proof and water resistant
Full compatibility with iPhone 5 and above (iOS 9.3.5+), Android Lollipop and Marshmallow (we're currently testing Nougat and plan to support it)
One year limited warranty
English language support
Premium/paid version of Spotify and most other streaming music services is required
Controls:
Play/pause, volume up/down, song forward/back
Playlist selection with VoiceOver dictation
Power off/on, Bluetooth/WiFi off/on
Connectivity:
Bluetooth
WiFi Radio and 2.4GHZ Antenna
Memory:
8GB SDRAM Flash Hard Drive and 500MB DDR3 SDRAM
Sound:
3.5MM Stereo Audio Jack and Stereo Audio Codec
Power Management:
Lithium Battery (likely 250 mAh but could change during production)
Up to 5 hours of continuous playback and 100 hours of standby time
Headphone jack to USB charger; charges in less than 40 minutes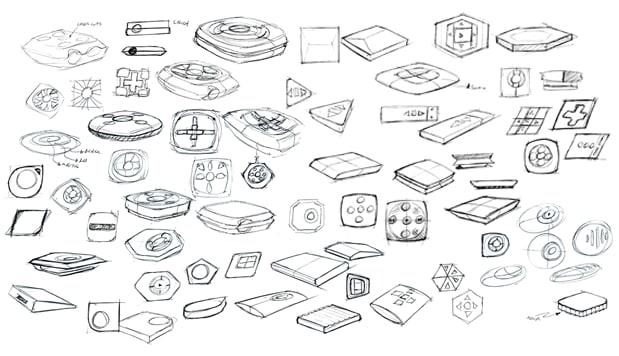 We've spent a lot of time studying about the market we are trying to serve, and we think it shows with our current solution. Ergonomics and usability were the most important aspects of the design, letting you keep your eyes on the scenery and not on a screen. Ever try to use that touchscreen with gloves on? Mighty doesn't have this problem, the tactile buttons fall easily underneath your fingertips without looking. We also tried to keep Mighty as small and light as possible so that it can clip it to any article of clothing. Last but certainly not least, Mighty is tough. It's sweat and drop resistant, just in case, because we've seen all those cracked smartphone screens.
We paid particular attention to people trying to use their phones while in motion. Switching a song while running can be an awkward experience - the fumbling and tripping that some of us encounter is never fun and occasionally dangerous. So we made the experience of switching songs and playlists very intuitive. As for the headphones, Mighty has a headphone jack for your favorite wired headphones. Additionally, you can pair Mighty with wireless Bluetooth headphones, giving you full cordless freedom.

Mighty was built by a passionate team with expertise in active living, tech, and music.
We have decades of experience developing hardware, creating brands, establishing partnerships and launching businesses. Our team who has been through this before and we're positive that we can successfully take Mighty from idea to final product.

Mighty was born from our personal frustrations with exercising with our smartphones. Every member of our team has cracked their phone screen while exercising. When we spoke to family and friends, we realized that this is a major pain point for a lot of people.
To take it a step further, we visited popular running trails in Los Angeles to ask runners why they run with their phone. Some people like staying connected at all times, but the majority only bring their phone so they can stream music. And many of them, at some point, had tossed their iPod Shuffles into a drawer, never to be used again. No one likes dealing with cords and computers and, honestly, who still downloads music?!? We truly wondered why this type of product didn't already exist. So we decided that if nobody else was going to do it, we were going to give it a shot.