Please note this is a
Crowdfunding Hunt
. While Grouphunt does not guarantee the promises as advertised by the creator, what we promise is to redistribute the goods to you as soon as we receive them, similar to if you placed the pledge on your own.
Word from the creator: (The) 4 colors of the Four Seasons are potentially only produced (in) a single batch to ship in April, as the production difficulties for different color keycaps are really high.

Our interpretation: There may possibly be only one production run for all 4 colors - Black, White, Grey and Blue due to production difficulties. In future, we think that they may reduce the colors that are produced, or even standardize the colors of the keycaps.

Four Seasons comes with:
Vernal White (Spring)
Aestival Blue (Summer)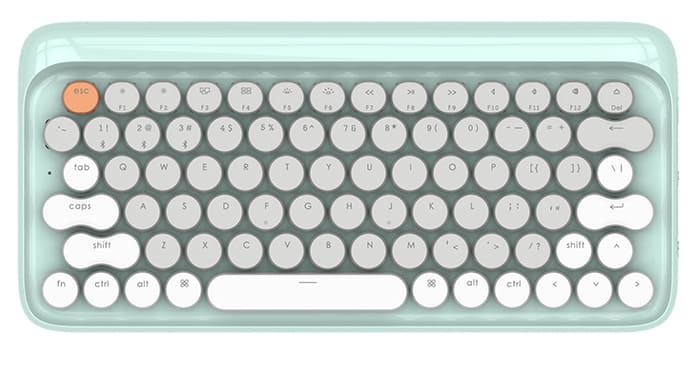 Autumnal Grey (Autumn)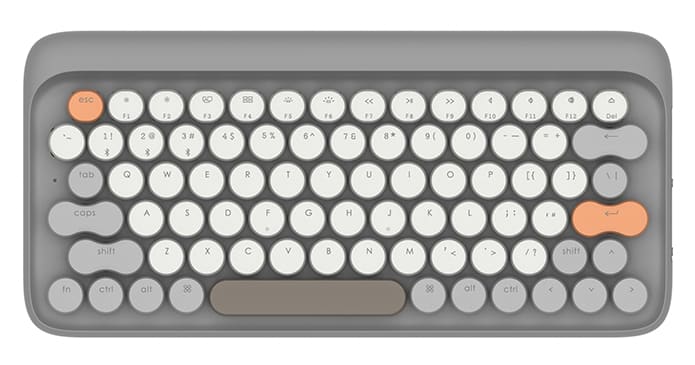 Hibernal Black (Winter)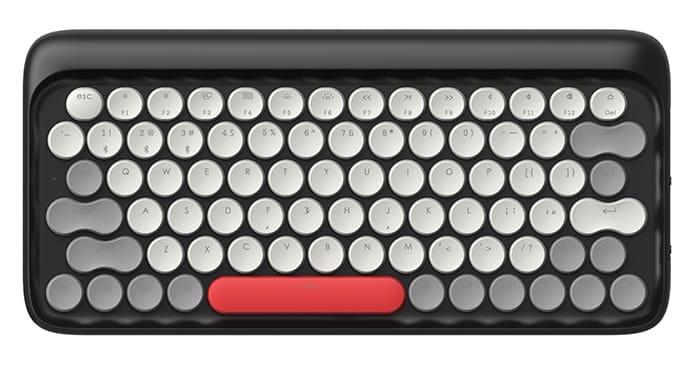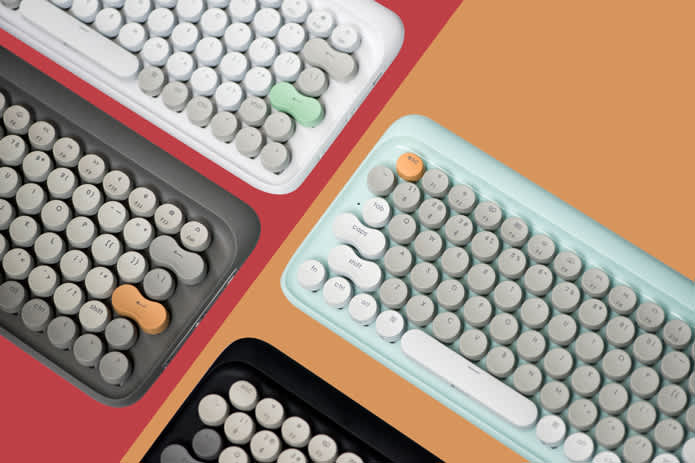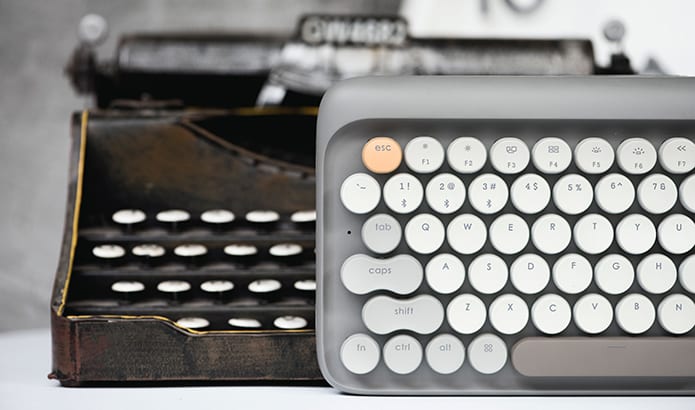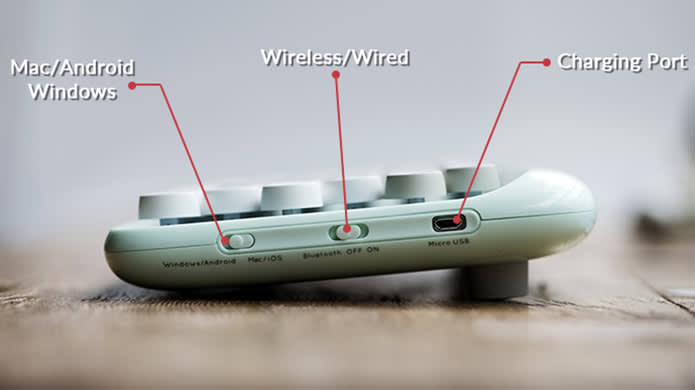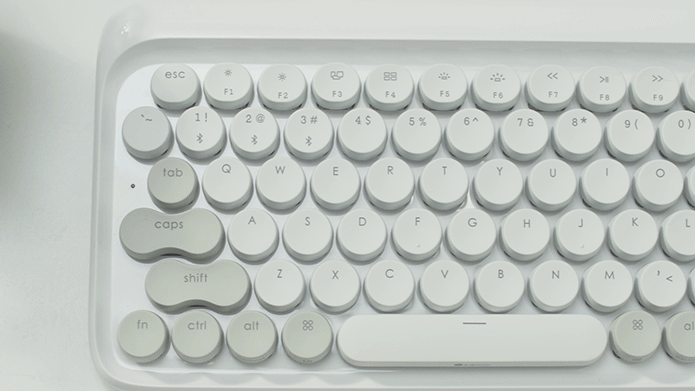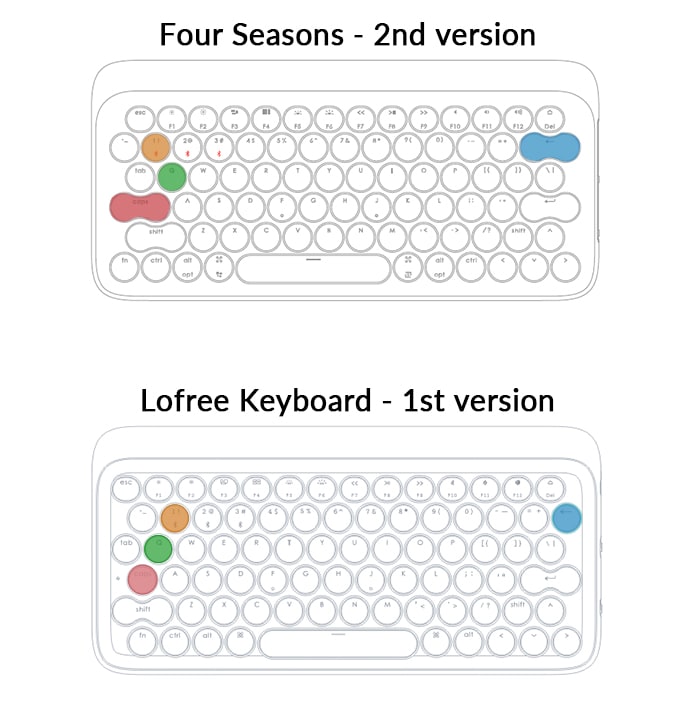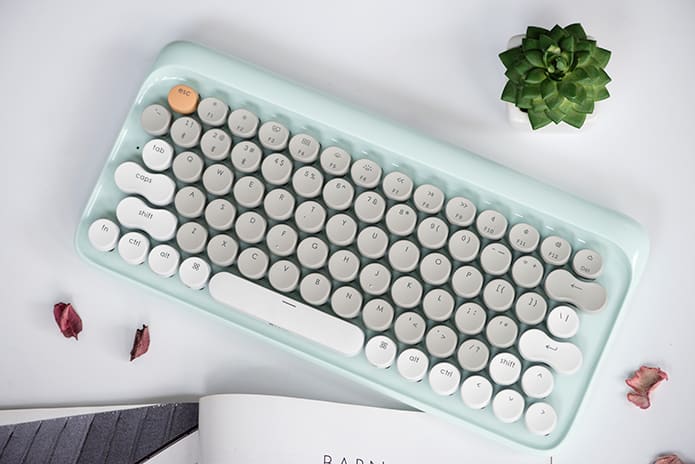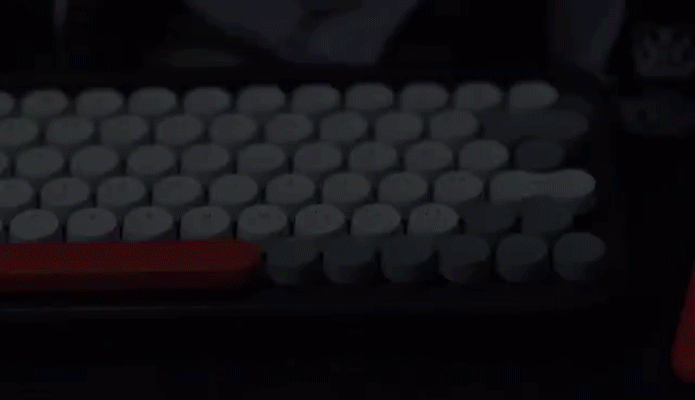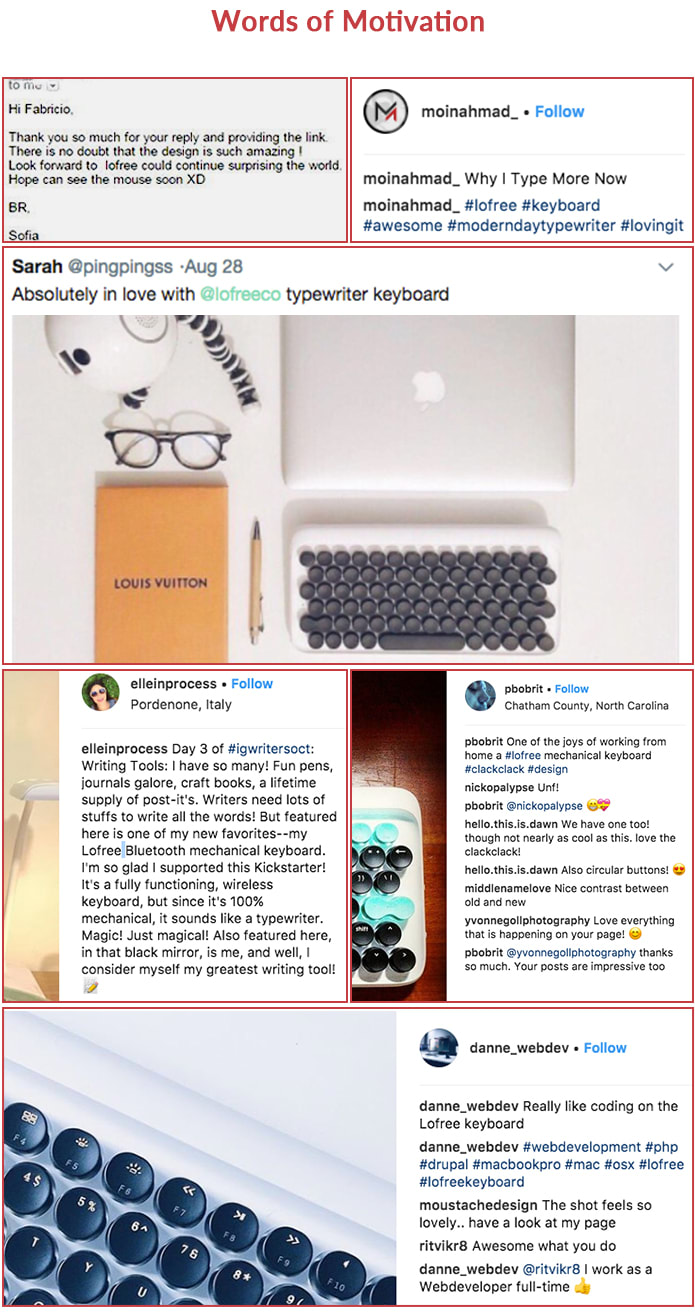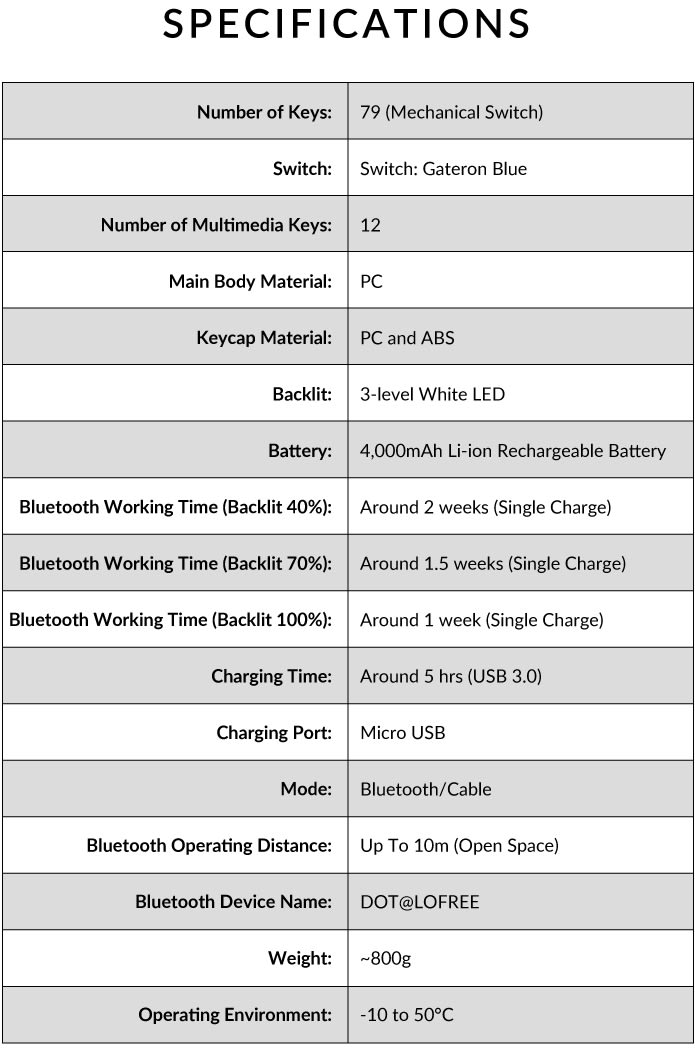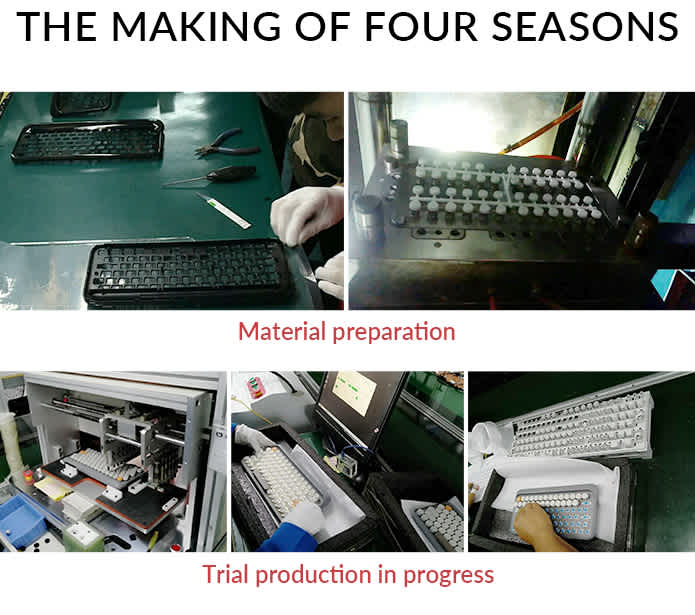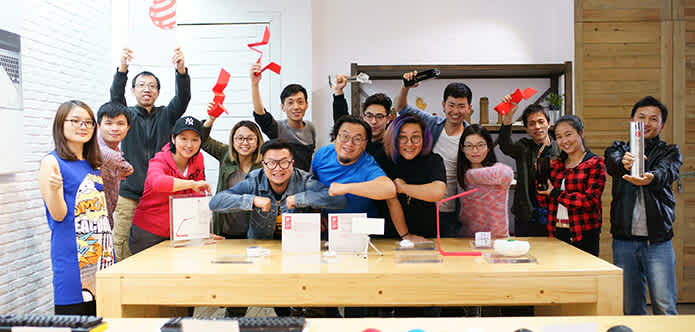 When you combine love and free, you get Lofree. We all come from a designer's background - as reflected in our product. We dedicate ourselves to keep the most sophisticated product simple and elegant, in order to benefit and reach more people. We push boundaries in product design and have won several Red Dot and iF design awards. We love the way of life. This is Lofree. Since the day of the 1st Lofree keyboard has been developed, our life has never been the same. In the crowdfunding campaign in March 2017, We are grateful for your support and raised over US$ 740,000 through 9000+ orders placed by supporters across 107 countries.
How long does the keyboard last on a single charge?
This highly depends on the backlit settings;
Backlit at 40%, normal use: ~2 weeks
Backlit at 70%, normal use: ~1.5 weeks
Backlit at 100%, normal use: ~1 week
If it's low on battery, the USB port LED indicator will blink rapidly. You can recharge with the supplied micro-USB cable.
Will you offer a specific region keycaps layout?
Temporarily we don't have a plan for this.
Will we offer different color keycaps?
Temporarily we don't have a plan for this.
Can you change the key position of "fn" and "control"?
We've poured our heart and soul into the design of the keyboard. This is what makes lofree unique. The position of these keys is same as the Apple keyboard which we think it may fit most of the users.
How many devices can Four Seasons pair at once?
In total 3 devices, and quick switch between them with fn+1, fn+2, fn+3(Not f3).