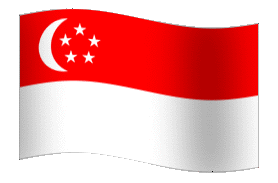 Grouphunt deal features ONE pack of Limpeh Says cards and ONE LIMITED EDITION Limpeh Says stickers (not available ANYWEHRE ELSE, want more also don't have already)

ABOUT
Limpeh Says is an (18+) card game for we the citizens of Singapore, containing 550 unique, localised cards revolving around the culture we've built here in our little country.
Guided by the ideology of being 'morally wrong but politically right', it includes topics from food, to National Service, and everything else in between.
The game is as simple as it gets. Each round, one player draws a Red Card. Everyone else answers with their best white card. The funniest combination wins.
To download the official rulebook, click here. If you're wondering why it looks like this, it's because you're meant to print and fold it. But don't worry, if you backed any of the tiers which include game sets, we will do the dirty job for you.
---------------------------------------------------------------------------
BOX
The box sits at around 19cm x 7cm, and weighs about 1.1kg.
It's pretty big. (That's what she said.)
Included in the box are 550 cards - 90 Red Cards, 460 White Cards. The cards are 2.5x3.5 inches, printed and trimmed professionally so your little princess hands won't get paper cuts.
----------------------------------------------------------------
THE TEAM
Gabriel Leow
Owner and founder of Play Nation, Gabriel initially only wanted to offer advice and help with this project. Later on, fuelled by his passion of wanting local games to thrive, and realising that Yong Heng lacked the skills and friends to do this proper, he agreed to work on it together lest the young chap makes a fool of himself.
Tan Yong Heng
Former JC dropout and underachiever, Yong Heng worked on this as a school project which garnered much more attention than his parents ever gave him. Unable to do this alone, he partnered up with Gabriel after many life-threatening persuasions and they're now en-route to not lose money.