To celebrate LAMY's 50th Anniversary, LAMY has announced LAMY Lx. Made of anodized aluminium in four colours with the same contoured semi-transparent grip section as the Al-Star, the Lamy Lx is a modern, sophisticated writing instrument with that certain something extra. It's the Al-Star, refined.
.
Grouphunt Deal
Enjoy the Lamy Lx alongside the rest of the Grouphunt community at 23% OFF. Retailing for $117, this special 50th Anniversary pen is available for everyone here at Grouphunt for just $89.99. We need a minimum group size of 5 orders to proceed with the hunt so don't waste any time! Join the hunt and share the good news with your #writing and #fountainpen friends now!
Does your love one obsess over fountain pens? Then maybe you want to get this for them for Valentines (we're aiming to secure delivery before Valentines) and give him/her a pen worth owning. You can add +$5 at checkout and your Lamy LX will come, beautifully gift-wrapped. But you best act quick, we have very limited stock!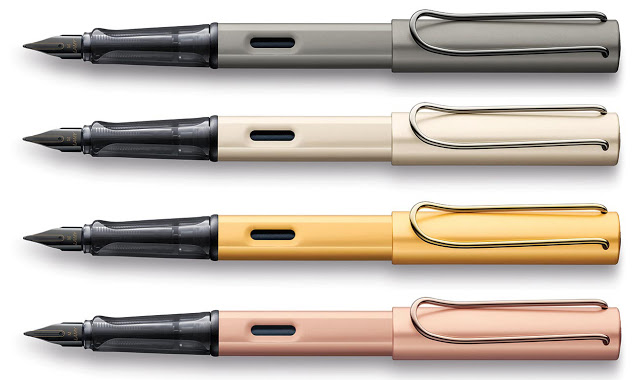 The Lamy Lx is a modern, sophisticated writing instrument with that certain something extra. Made from feather-light aluminum with a refined anodized finish. Metal clip and details plated with the same color as the pen.

Lamy Lx RU (Ruthenium)

Lamy Lx PD (Palladium)

Lamy Lx AU (Gold)

Lamy Lx RAU (Rose Gold)
Ergonomic glossy transparent grip section and new writing nib with glossy black PVD-surface and laser engraving. Delivered in gift case, made of aluminum anodized in the same colors as the fountain pens.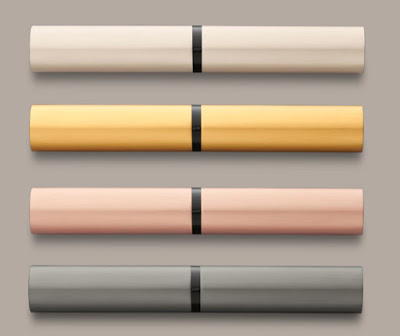 Lamy Lx cases: Palladium, Gold, Rose Gold and Ruthenium
Available in gold, rose-gold, palladium and ruthenium color. Nib sizes available: Extra-Fine (ExF), Fine (F), Medium (M) or Broad (B).
Stock update: Extremely limited stock available for this hunt. Currently available at the time of writing are: 2x Gold Medium and 2x Gold Extra Fine and 5 Rose Gold Medium
You can select these options at checkout. If it's not there, it's been snapped up!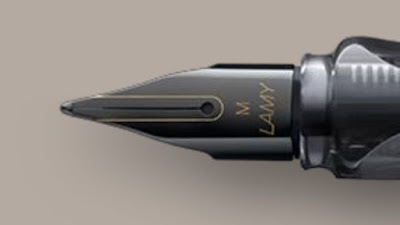 Lamy Lx Nib
These pens will not come with converters but they will accept the standard LZ24 converters or the updated version LZ28 and they will accept the same Lamy LT10 cartridges.