The affordable nano drone with professional-grade specs for all skill levels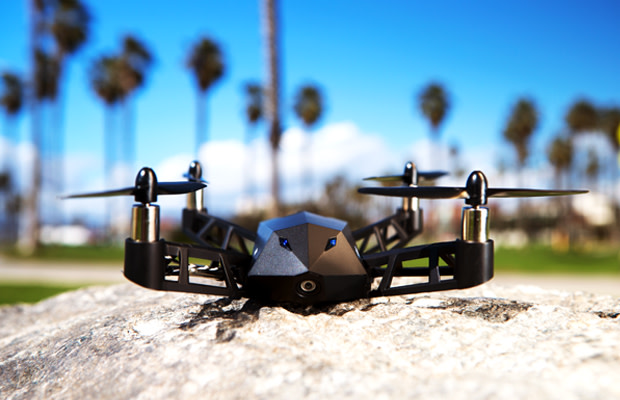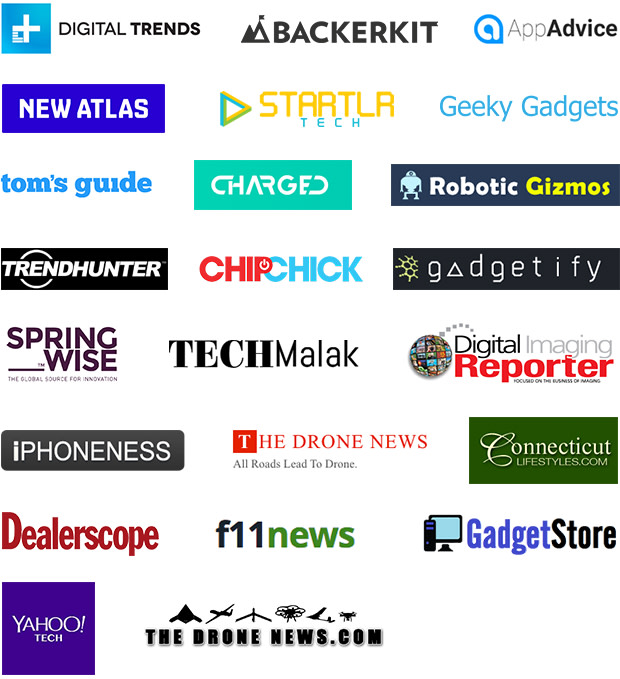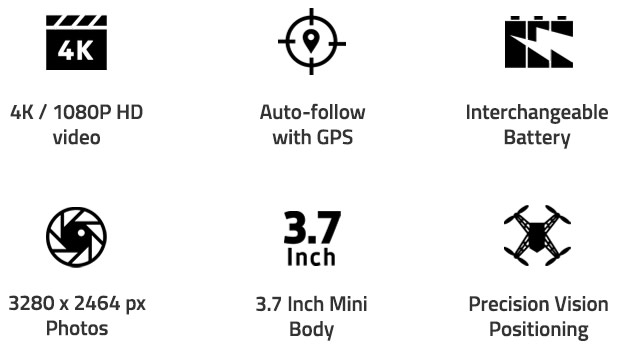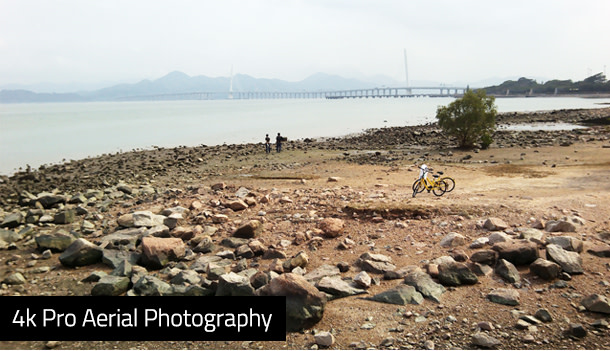 Get that perfect shot, video, or selfie. Perfect 360° spin for aerial panorama photos. Live stream technology for instant sharing.

*Actual shot from Kudrone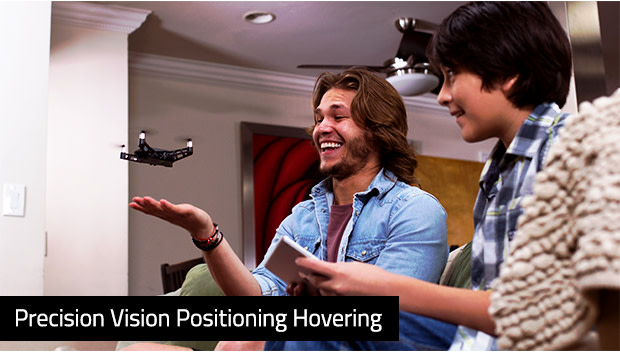 GPS, intelligent vision sensors, 3-axis gyro accelerometer, magnetic compass, and barometer combine for that perfect stable shot every time.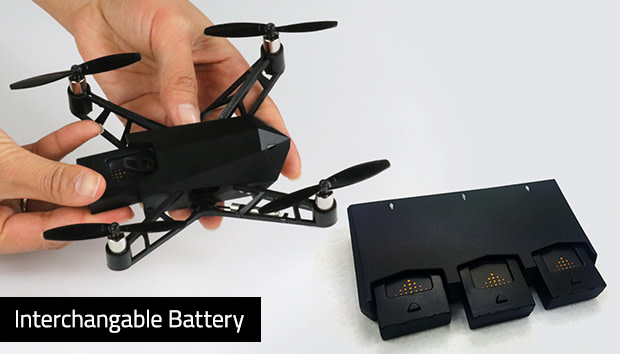 Swap out Kudrone's battery when it dies for a freshly-charged one.
*Charging dock will be available for add-on purchase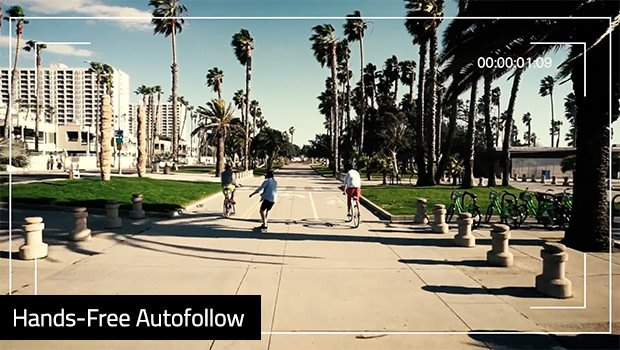 Set Kudrone to auto-follow your GPS location, or fly it from your smart device.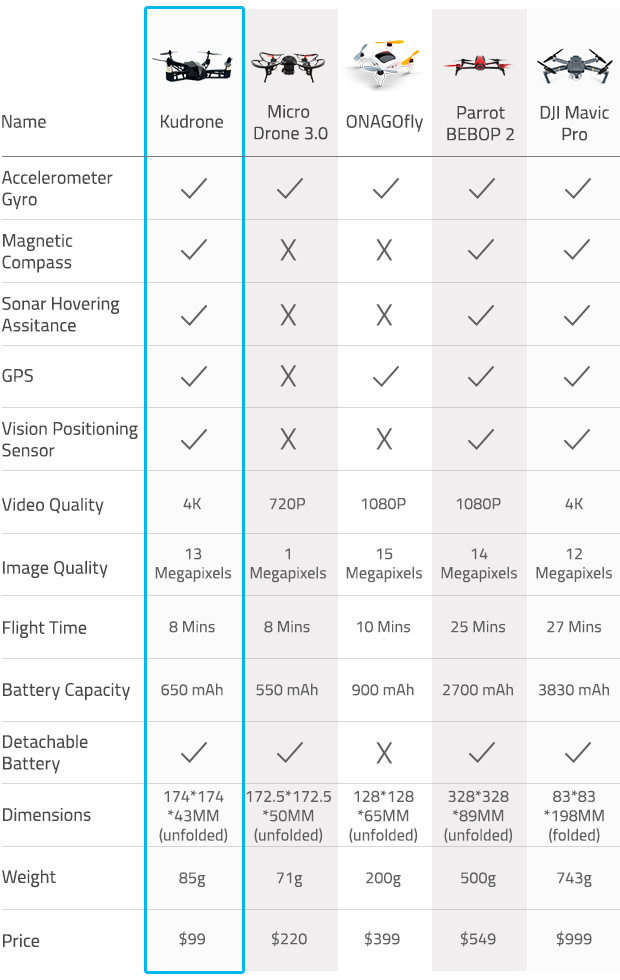 Your photos and videos immediately sync to your iPhone/Android storage.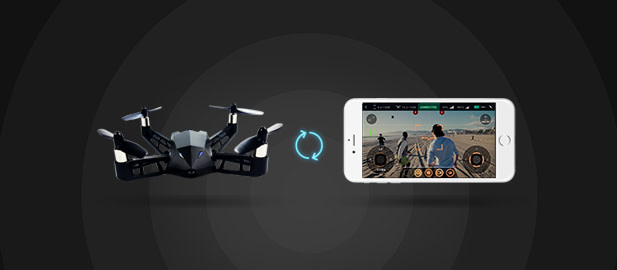 Beginner pilots can navigate with confidence and advanced pilots will love Kudrone's reliability.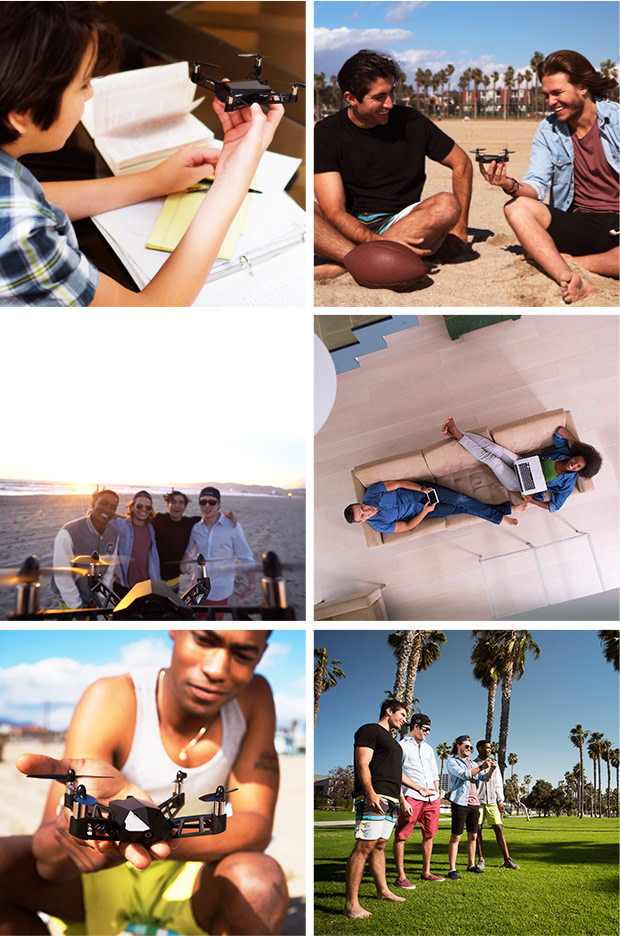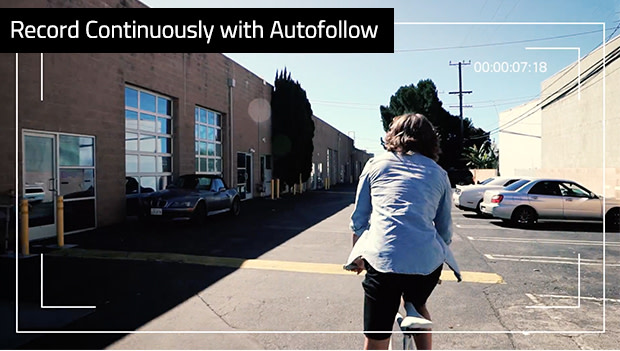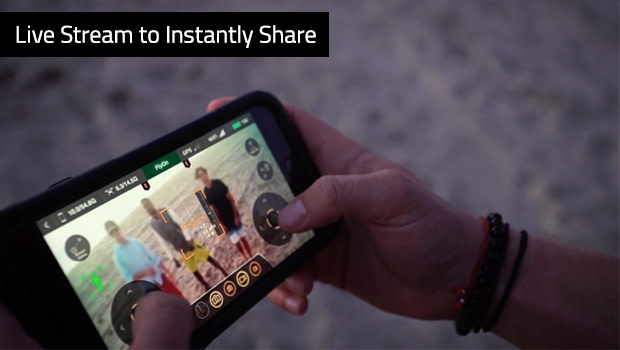 The free iOS and Android app are easy to set up and even easier to use.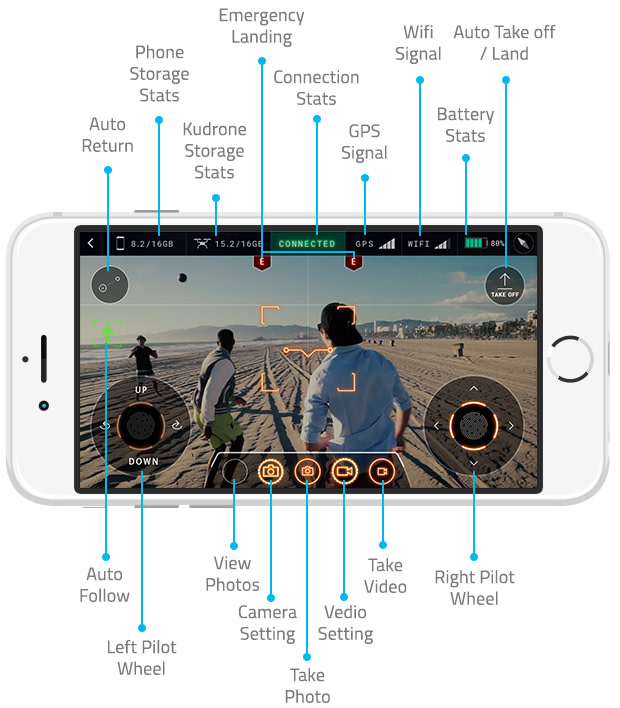 With four simple steps, Kudrone is incredibly easy to use.


Here's what you get with your pre-order: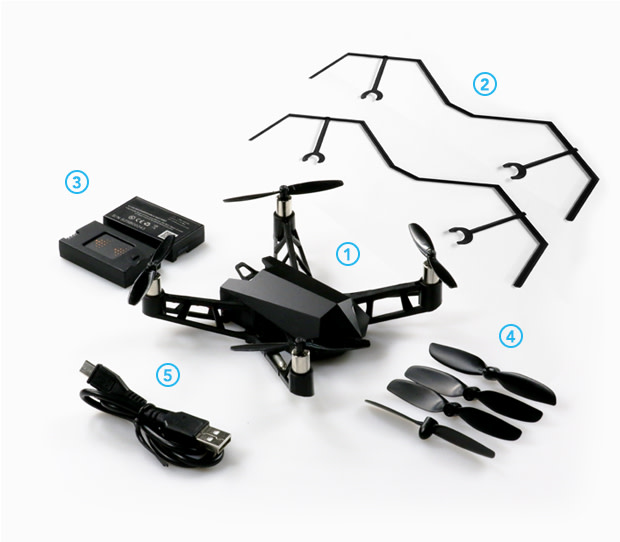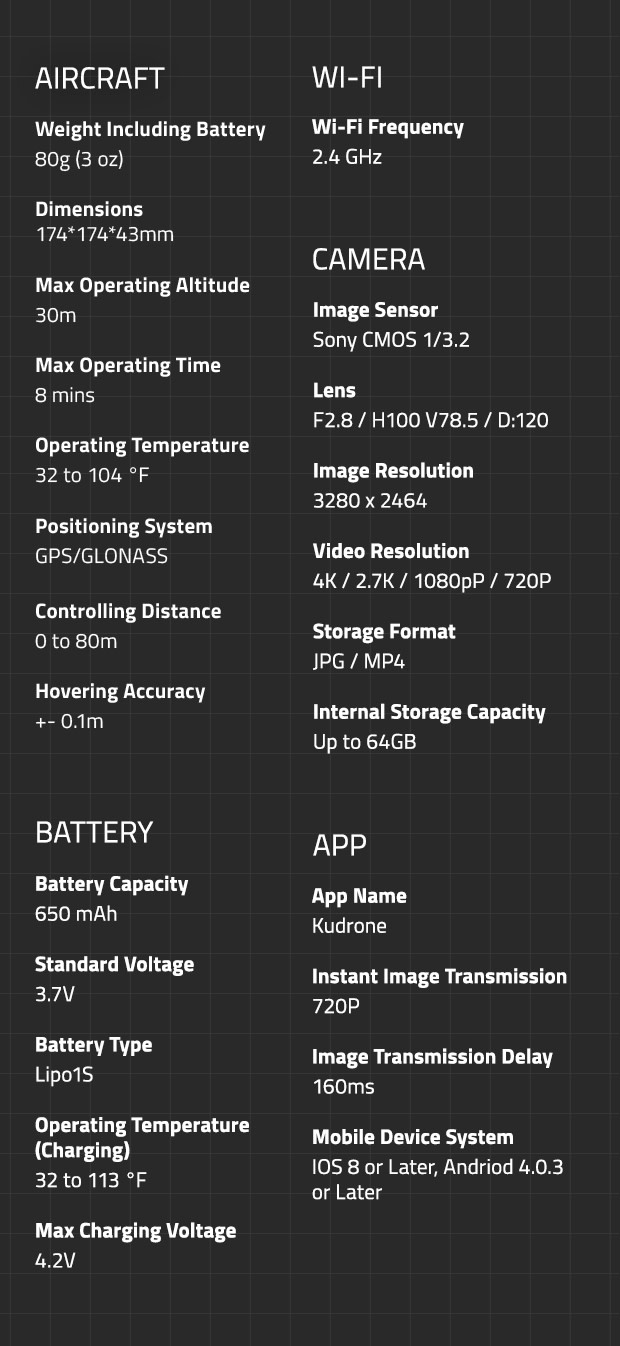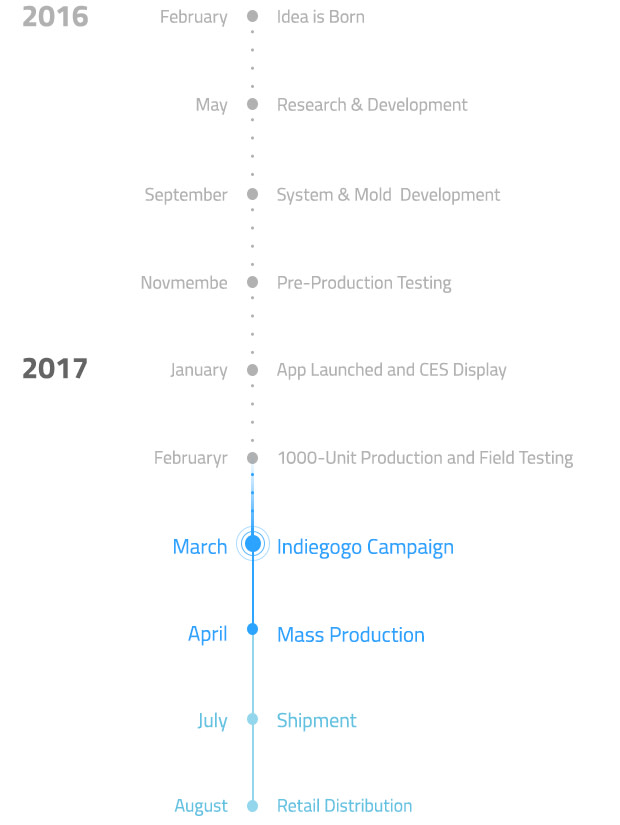 | | |
| --- | --- |
| What features are available? | GPS/GLONASS, vision positioning technology, 4K photo/video, one-button return home, follow me feature, throw to fly capability, one-button auto photo, 360° panoramic photo/video. |
| What colors do you offer? | Standard black edition. |
| Which option is best for me? | We have one option, which includes everything you need to get started. Prices start at $99 USD. |

What is the uniqueness of the technology?
Kudrone is far more affordable than its competitors. It includes a hovering function for indoor usage and has a one-button auto selfie function.
What is the battery life? Hours of continuous use? How to charge?
The 650mAh battery allows for 8 minutes of airtime. Batteries are rechargeable via USB cable or a customized charging dock.
How does it work?
Smartphone-controlled (iOS or Android) via wifi connection.
What kind of sensors are you using?
3-axis accelerometer, 3-axis gyro, 3-axis magnetic compass, vision capture sensor, ultrasonic sensor, barometer.
Will there be updates to it in the future?
Yes.
How does it integrate with other connected devices?
WiFi
Is it waterproof?
Yes
Kudrone tech specs overview
Weight including battery: 3 oz
Dimensions: 6.85 x 6.85 x 1.7 in
Max Operating Altitude: 98 ft
Max Operating Time: 8 mins
Operating Temperature: 32 to 104 °F
Positioning System: GPS/ GLONASS
Controlling Distance: 0 to 262 ft
Hovering Accuracy: +/- 4 inches
WiFi Specs
2.4 GHz.
Battery Specs
Battery Capacity: 650 mAh
Standard Voltage: 3.7V
Battery Type: Lipo1S
Operating Temperature (Charging): 32 to 113 °F
Max Charging Voltage: 4.2V
Camera Specs
Image Sensor: Sony CMOS 1/3.2
Lens: F2.8 / H100 V78.5/ D:120
Image Resolution: 3280 x 2464
Video Resolution: 4K / 2.7K / 1080p / 720p
Storage Format: .JPG / .MP4
Internal Storage Capacity: Up to 64GB
App Specs
App Name: Kudrone
Instant Image Transmission: 720p
Image Transmission Delay: 160ms
Operating Platform: iOS 8 or later, Android 4.0.3 or later
Certification Received
CE/FCC/RoHS

| | |
| --- | --- |
| Where can I use it? | Indoor or outdoor use. |
| Is it safe? | Yes, it is safe to use. |

Is there a warranty?
Yes. Kudrone comes with a 12-month warranty.
What is your refund policy?
Refunds are processed on a case-by-case basis; at some point we will need to lock refunds in order to go into production & shipment. We will not be able to refund orders once they've shipped.
What is your refund policy during the Indiegogo campaign?
See these steps on How to Request a Refund. During the Indiegogo campaign, you can process the refund at any time by contacting support@indiegogo.com or searching their help center. Refunds are processed on a case-by-case basis; at some point we will need to lock refunds in order to go into production & shipment. We will not be able to refund orders once they've shipped.
How do I choose more than one reward?
To get more than one perk, please make a new contribution for each perk.
How can I check the status of my pre-order?
By pre-ordering through Indiegogo, you automatically have an account created. Log back into Indiegogo using the email you pre-ordered, to verify your information.
Why do I have to wait longer than usual?
This is not just pre-orders: You're helping to build the device, and we need to know how many to make before we can start production. This is the first of its kind, and you'll be glad you waited. We will send you updates while we work to produce the first batch.
If I have other questions, who should I contact?
General: info@kudrone.com
Press: press@kudrone.com
Support: support@kudrone.com