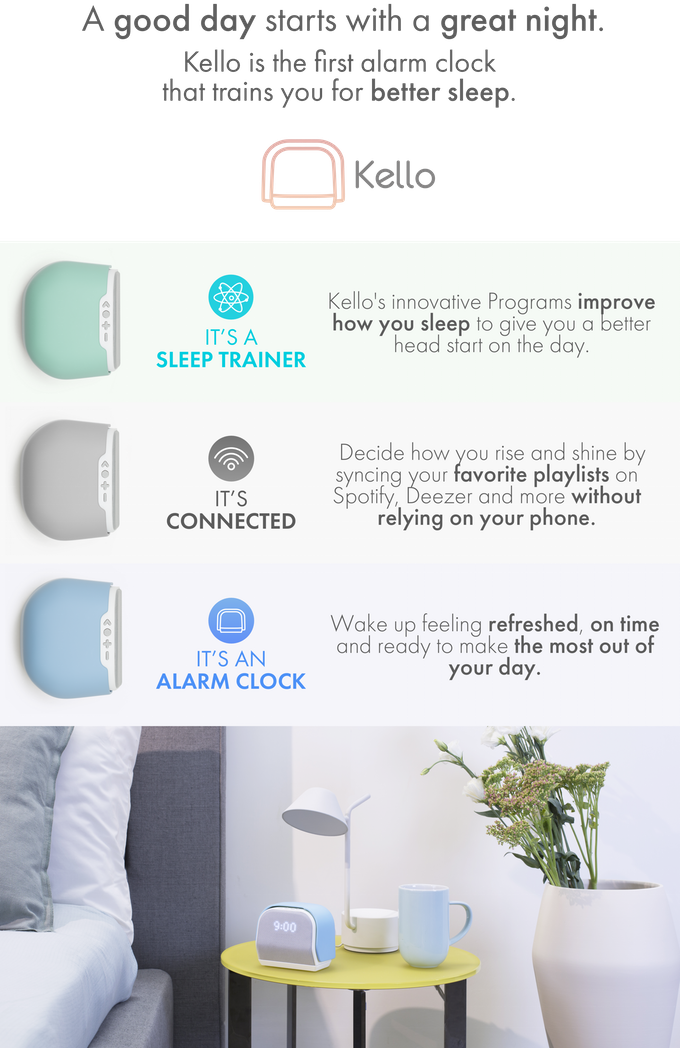 Great days start with good habits
Stress and fatigue are the most common causes of lost sleep, affecting as much as 72% of the population. Sleep is a one way ticket to good health. So why do we all sleep badly?
Kello has the answer: when it comes to sleep, it's all about lifestyle.
How can Kello improve your sleep?
Choose a program and let Kello take care of the rest. By using simple, effective and scientifically proven techniques, Kello helps you renew your sleep pattern and kick-start your morning routine.
Fixing your sleep night after night means a healthier life day after day.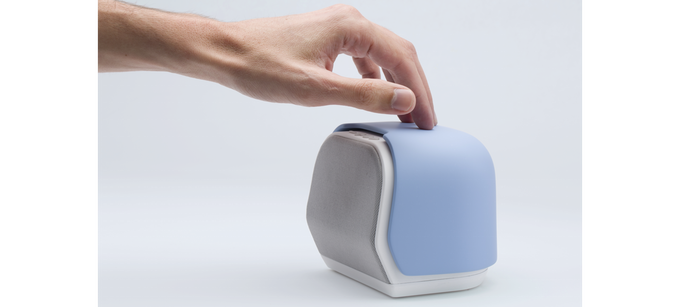 What's the secret sauce behind Kello's Sleep Programs?
We've worked hand-in-hand with sleep specialists and analyzed hundreds of studies on sleep behavior so you can learn better bedtime habits to improve your daily productivity and energy.
Here are some of the Sleep Programs that you'll find at launch, with more to be added all the time.

"Waking up, hitting the snooze button and drifting back to sleep is called fragmented sleep. Fragmented sleep has been proven to be not restorative." (Journal of Sleep - The Effect of Sleep Fragmentation on Daytime Function)
Kello can limit how many times a week you're allowed to snooze. By ringing louder, changing playlists and even switching on the lights when you have used up your snooze allowance, you will improve your morning routine in no time.

"You won't be able to change your sleep schedule overnight. The most effective tactic is to make small changes slowly." (The National Sleep Foundation, 'How To Get On A Sleep Schedule').
Being in a rush is never a good way to start the day. We've all tried to set the alarm 45 minutes earlier only to snooze our way through it when the time comes.
Why is it so hard? Because we're creatures of habit and our bodies dislike change.
Slow and steady wins the race: Kello helps you get to your personal wake-up goal by knocking off a few minutes from your alarm every day.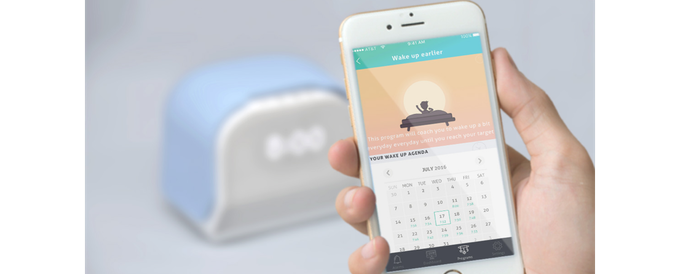 "Getting the best sleep ever is as simple as breathing. It helps people quiet the mind and let go of preoccupying thoughts." (Medical Daily, May 2015).
We all know the feeling: wide awake, under a stuffy blanket, head buzzing with thoughts when we should be long gone into slumber land. That's where the 'Fall Asleep Fast' feature comes in.
It gets you to focus on matching your breathing to a light pattern, slowing your mind and body as one.
Once your breaths reach the perfect-for-sleep 6 breaths per minute, the relaxing music or specially developed white noises fade away, sending you to sleep 2.5 times faster than before.

`"Keeping a regular sleep schedule maintains the timing of the body's internal clock and can help you fall asleep and wake up more easily." (Harvard Medical School, Division Of Sleep Medicine, December 2008).
Restorative sleep is achieved through regular bedtimes. Kello notifies you when it's time to get ready for bed for a healthier sleeping routine.
Kello displays a sky full of stars when it's bedtime: all you have to do is tap Kello's head to check in to sleep and log your bedtime.

The Sleep Platform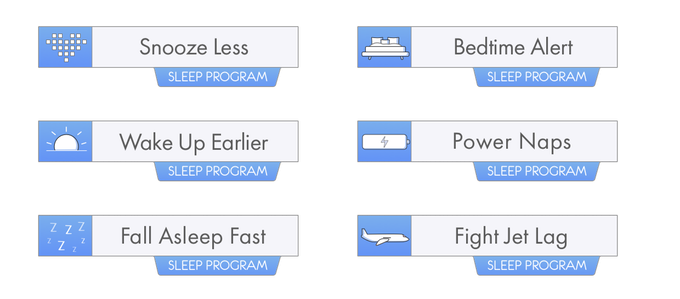 The 'Sleep Platform' is where all of our Sleep Programs live. You can access it and download Sleep Programs through Kello's companion app.
Here are a few additional Sleep Programs you will find at launch:
Fight Jet Lag
Tackle oncoming jet lag before a trip. Enter your trip details and Kello will personalize your sleep schedule to adjust your body clock.

Power Naps
Boost your day with short power naps: Kello plays the right music for the right amount of sleep to get you through the rest of your day.

And More!
We will constantly update Kello and add new programs to Kello's Sleep Platform.
Starting a Sleep Program (Get To Sleep Fast)

Kello is also a connected audio device. Thanks to its Wi-Fi and Bluetooth connectivity, listen to all your favorite music anytime, any day.
Tune Into A Good Day
A great song can put you in a great mood. Kello helps kick-start your mornings with great tracks, day after day.
Spring into action or hit the sack with your favorite playlists on Spotify, Deezer, SoundCloud, Tidal and more. Or tune into one of the podcasts from the 100.000+ radios available on vTuner.
Kello also comes with a collection of nature sounds.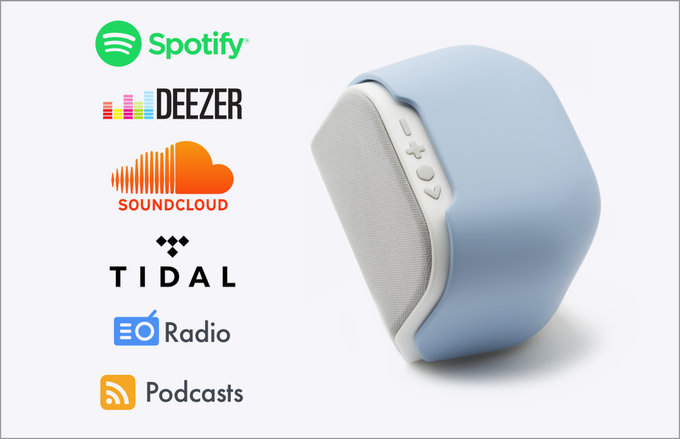 Ban Your Phone From The Bedroom
When it comes to getting some good shuteye, our smartphones keep our brains roused and vigilant with endless distractions.
This is why Kello doesn't need your phone. This is one baby you can put in the corner while you get a decent night's sleep.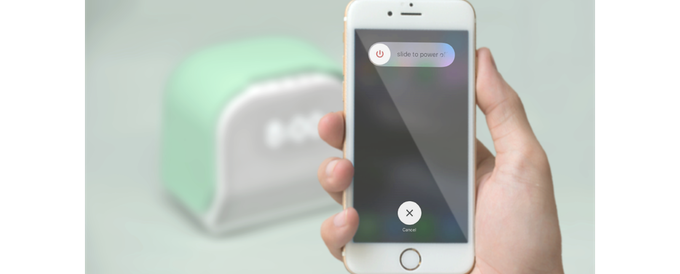 A Smart Alarm Clock Belongs In A Smart Home
Kello doesn't just make you sleep better, it helps make life easier. Double tapping its head can trigger actions around the house.
It can even trigger an action when the alarm goes off, because who doesn't like to wake up to the smell of coffee in the morning?
Kello can: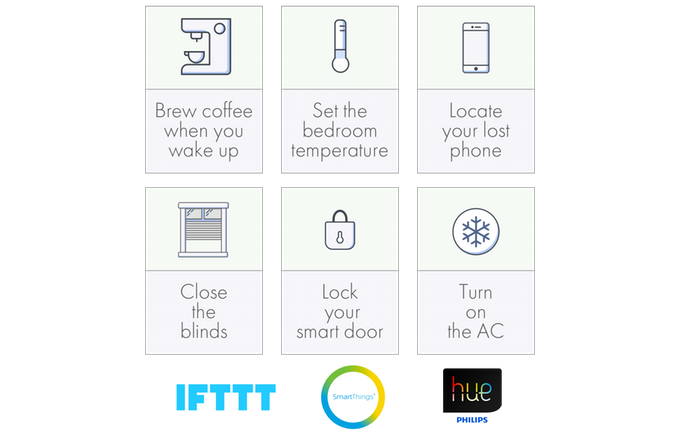 Not Your Average Alarm Clock
An alarm clock is a personal device. It sits next to you day in, day out. That's why we've listened to people's feedback to create the best alarm clock ever.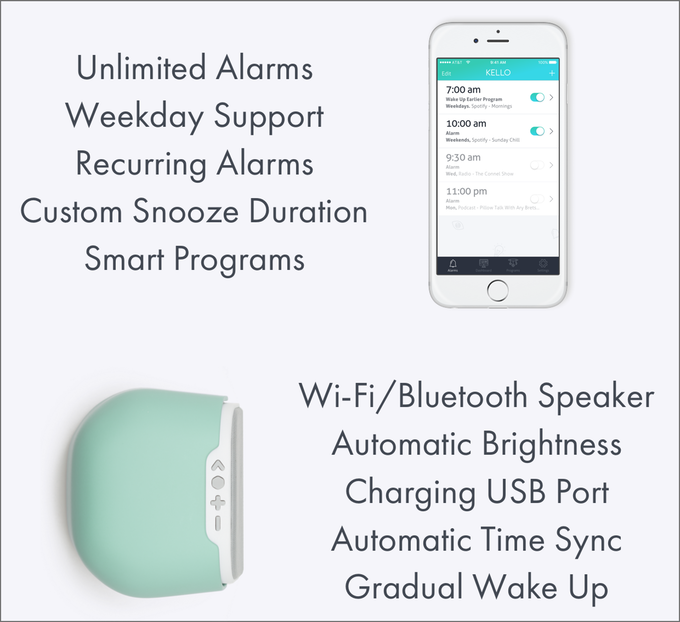 Kello's Companion App
In order to set your alarms, start Sleep Programs, and manage Kello's settings, Kello comes with a companion app that connects to Kello via Wi-Fi.
The Kello app will be available both on the App Store for iOS users and on Google Play for Android users.
Setting up a Spotify alarm with Kello's companion app
A Great Speaker For A Great Morning
Kello has a high quality integrated speaker to make sure the first thing you hear on a morning sounds crisp and clear.
Thanks to Bluetooth and Wi-Fi connectivity, Kello is the external speaker of all your connected devices.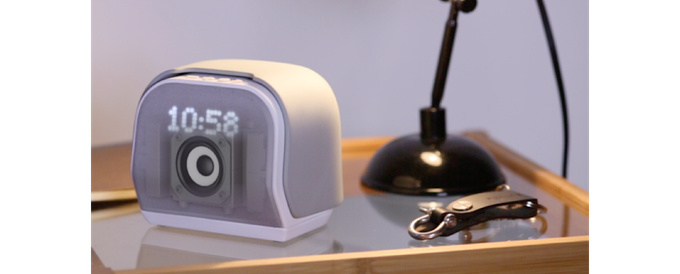 Get Dazzled By Its Looks, Not The Screen
Kello progressively dims the screen so you can sleep like a baby. Or you can go out like a light simply by switching Kello's screen off.
Never Go Hunting For Your Cables Again
Say goodbye to endless nights of looking for your charging cable under the bed. Kello integrates a fast charging USB port for all your devices.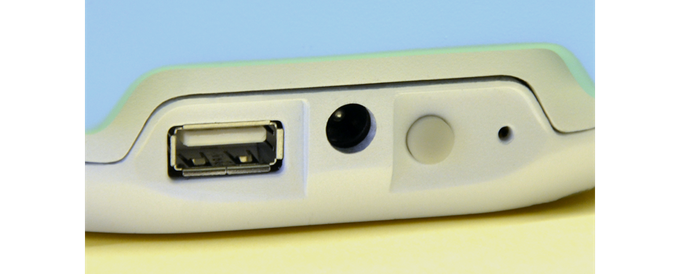 We spent months looking for the perfect Kello. Sixty iterations later we came up with this smooth little guy.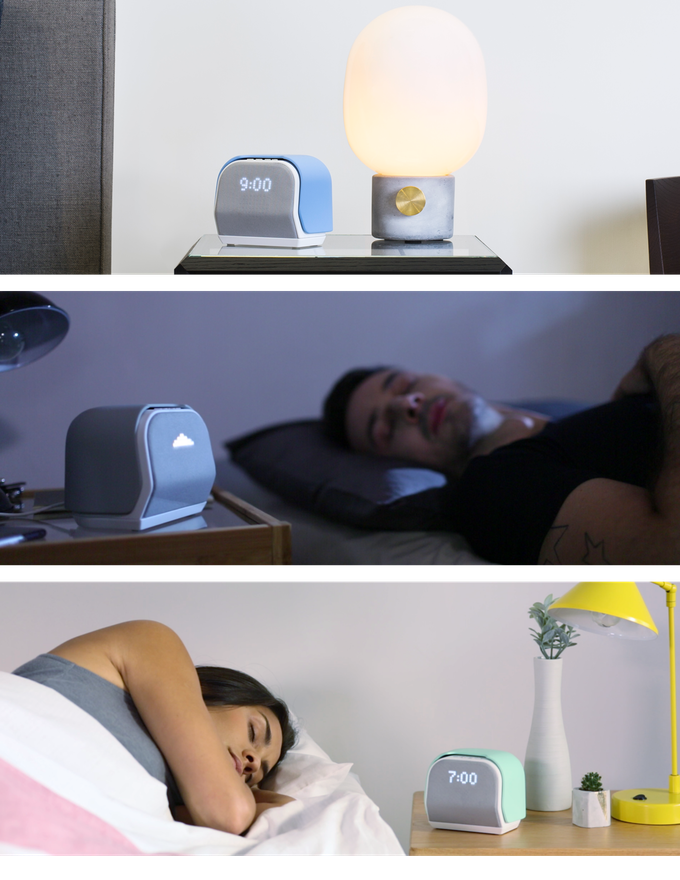 Materials
Kello's shell is protected by a high quality silicone coating that prevents it from getting dusty or stained over time and gives it a soft touch feel.
The front surface is covered with an acoustic fabric to protect the speaker.
Colors
Color is important, so we reached out to our community to find out which shades would best suit Kello. Mint Green, Cerulean Blue and Pearl Grey came first.

Tech Specs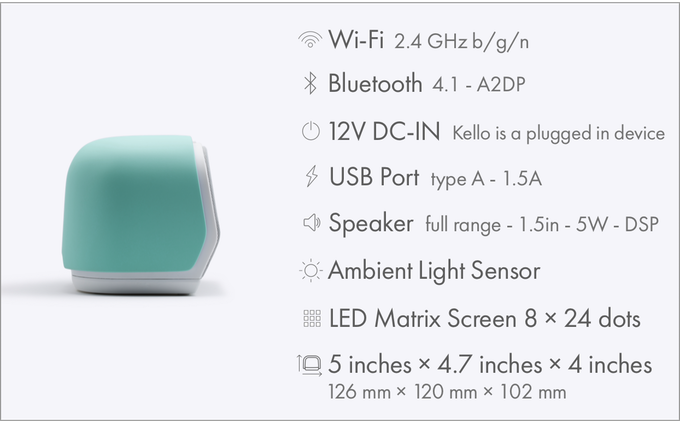 We founded Kello in April 2015 with one simple belief: we don't like mornings because we live in a fast-paced world without enough sleep. We wanted to make life better by improving people's sleep habits.
In August 2015 we were selected by the Brinc IoT Accelerator.
Brinc is a Hong Kong-based hardware accelerator that helps startups launch their projects. Their team is composed of world-class hardware design and manufacturing experts.
After 17 months of non-stop designing, coding, testing and debugging, we're now at the final prototype stage, ready to set into motion the production process.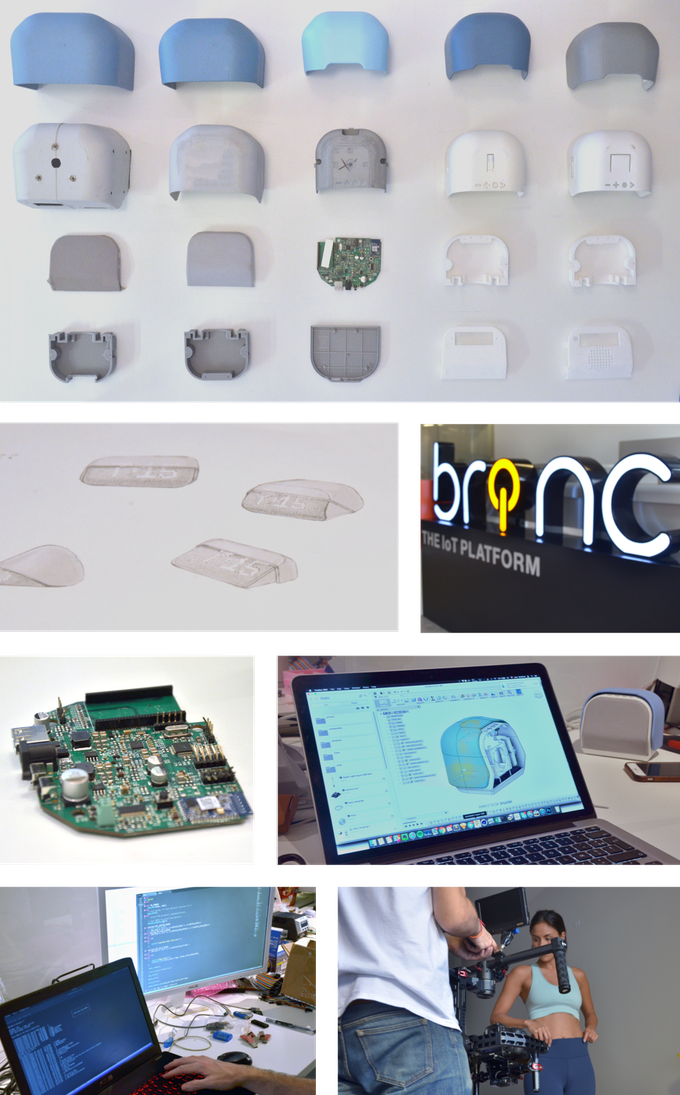 The prototypes shown in the pictures and video are 100% functional and used by our beta testers to jump out of bed every morning.

Our first Engineering Validation Prototypes (EVP) are complete: these are prototypes made with final components, such as the printed circuit boards, the speaker and screen.
CNC prototyping a batch of Kellos
We kept our community in the loop by documenting our progress on our blog, Bedtime Stories.

Next Steps
As we're on InDemand, we've already had our Kickstarter campaign in October 2016. The Kickstarter funds helped us start the mass manufacturing preparation phase with factories that we have selected.
We've finished the Design For Manufacturing of Kello and we're currently in the process of making the steel molds needed to do the plastic injection of Kello.
There are a few more steps before we mass manufacture and ship your Kello: EVT (Engineering Validation Tests) which is the final test of product engineering with the first version of the plastic tooling (sometimes in March), then DVT (Design Validation Tests) to pass FCC/CE certifications and various environmental tests (in April), and finally PVT (Production Validation Test) which is the pre-production run, right before kicking mass manufacturing.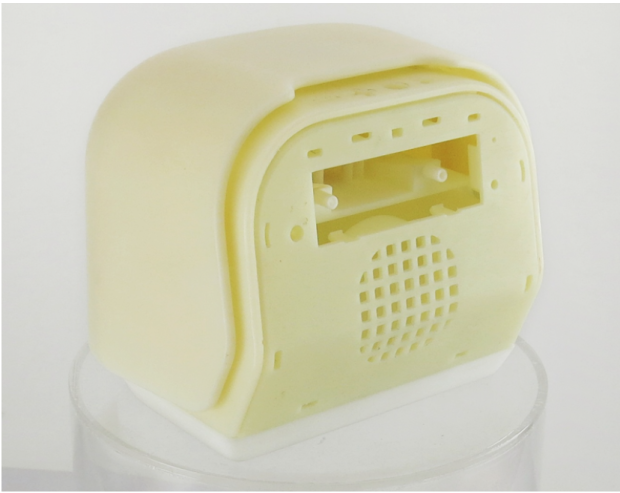 Kello "ready for production" prototype
Timeline
It took us a year and a half to take Kello from a plexiglas box to a finished product that works. Now we're ready to take it even further.