Please note this is a
Crowdfunding Hunt
. While Grouphunt does not guarantee the promises as advertised by the creator, what we promise is to redistribute the goods to you as soon as we receive them, similar to if you placed the pledge on your own.
The one glove to rule them all!
Cut resistant, Puncture resistant, Waterproof, Breathable, Tear resistant and much more! This glove pretty much covers all the bases!

Use it in the wild outdoors, backyard, gym or even in the comfort of your own home

Available in Lite and Pro variations depending on your needs
Grouphunt Deal includes ONE PAIR of Glovax gloves in either Lite or Pro variations. Do note that Glovax Lite is only available in one colour (Grey) and in two sizes (M and L). Glovax Pro is available in two colours (Blue and Orange) and in four sizes (S, M, L and XL). Get yours now!

Glovax is a revolutionary, multi-use glove that adapts to all of your needs. Glovax is flexible enough for use during outdoor activities, like hiking, biking and climbing, while serving as a protective tool for car repair, cooking and fishing etc. Glovax is made with a revolutionary yarn material that is equipped with abrasion resistance, blade cut resistance, tear strength resistance and puncture resistance. The material is moisture absorbent, skid-resistant, water-resistant and oil-proof. It's lightweight, comfortable and flexible to all of your needs.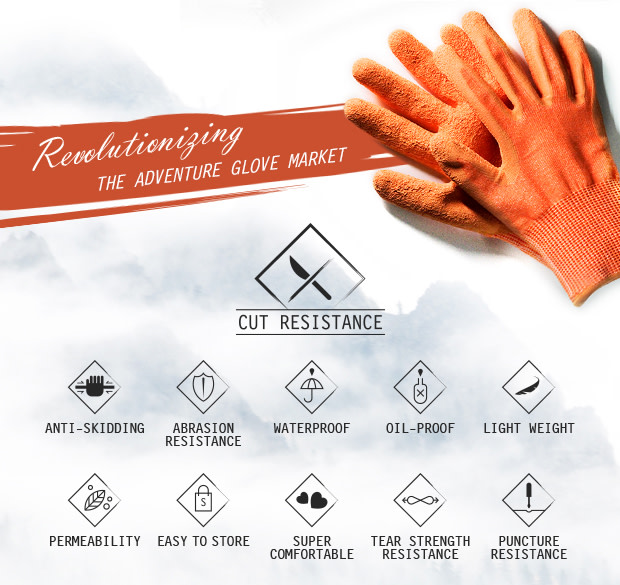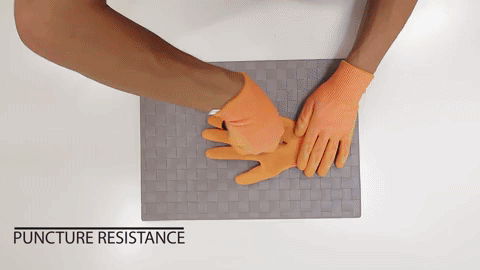 Why do we need Glovax? Our hands are our most valuable tool in most activities, and they require protection during strenuous activity. There are gloves on the market that can protect your hands, but many of them are cumbersome, and inflexible. You could bring multiple pairs of uncomfortable, cumbersome gloves with you on your adventures, or you could use one, multi-purpose, comfortable adventure glove.
Glovax Gloves VS Regular gloves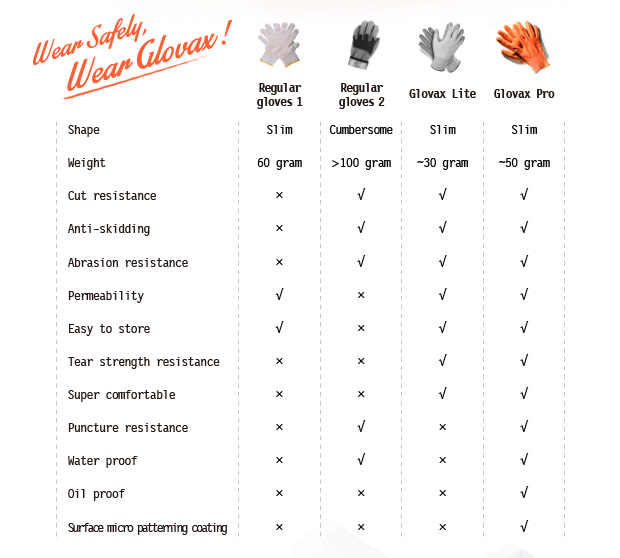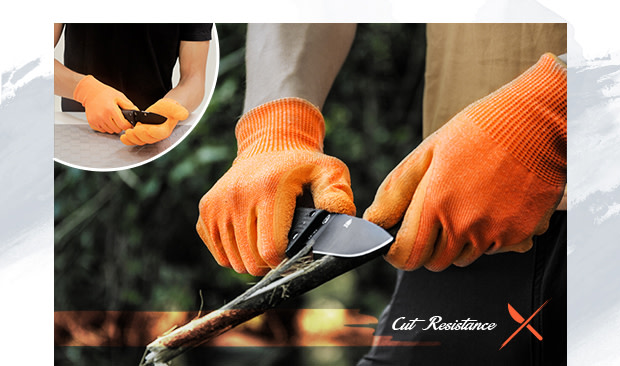 When you go on outdoor adventures, or use kitchen knives, or do car repair, your hands are very vulnerable. They should be fully protected at all times. Glovax is cut-resistant, made from our new yarn material that is based on traditional EHMWPE, but mixed with other high density materials, exceeding EN388 standard level 5. With this material, Glovax provides labor protection in mechanical processing, machine maintenance, drilling and oil extraction, packing and logistics, construction, automobile manufacturing and marine vessel industries, and more. Your hands will be more than protected in any outdoor adventure.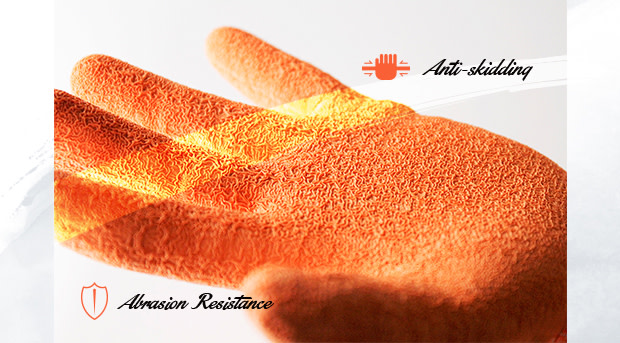 Additionally, Glovax is abrasion-resistant and is equipped with anti-skidding features, making it perfect for outdoor sports and complex operations. The gloves are also equipped with a coating material that is laced with a special micro pattern, which makes the gloves anti-skidding, waterproof, and oilproof.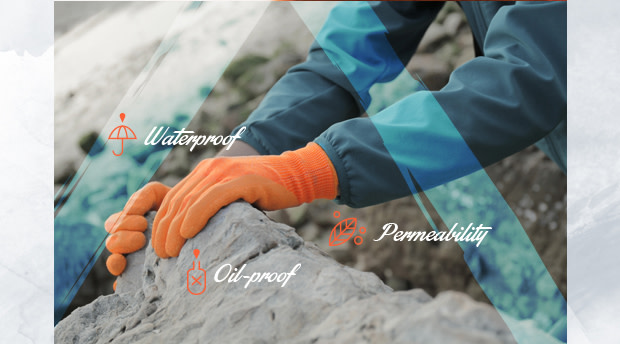 Glovax are also waterproof, which is a must for most outdoor activities. Glovax is ready to fish, hike and bike with you. Glovax is also oilproof for protection against even the toughest conditions. This feature is essential for car repair etc. Glovax is also super breathable, making it perfect for outdoor sports and heavy labor. Most importantly, Glovax is lightweight, at only 30~50 gram.
Glovax endured our toughest tests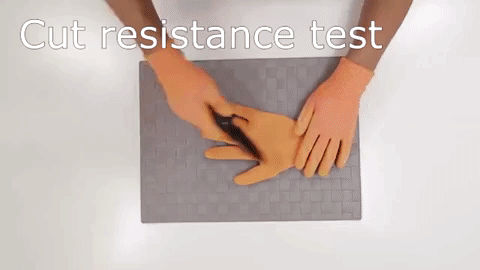 Glovax Lite VS Glovax Pro