GearEye is a smart gear management system for on-the-go professionals. It enables you to manage your equipment through thick and thin: organization, tracking, and making sure you always have everything you need whether at home or on the job. GearEye is a game-changer for anything from the smallest messenger bag to the largest camera suitcase.
The bond between professionals and their work equipment is special: anyone who's experienced this can tell you that there are few things worse than losing your essential gear. We've been there too, and that's why we created a system to put an end to this problem. Simply place the RFID GearTag on your gear, and voilá! Everything in your bag can now be easily accounted for, with a simple tap on your smartphone.
GearEye is more than just a safety net: it enables you to organize your most important equipment into gig specific groups - so that you always have exactly what you need when you need it. This way, you can quickly and easily make sure you have what you need for today's studio session (not last week's beach shoot).


GearEye tracks your gear and lets you know if something that should be there- isn't there. If something is missing it helps you locate it within it's range- ensuring you don't have to keep replacing equipment. Or, as Roei explains it: "I was sick of losing my gear, and didn't want to spend $25 to track every single piece of gear I had separately".
GearEye uses tiny, inexpensive, battery-free RFID adhesive GearTags as tracking devices for your gear. The GearTags use a powerful adhesive and are easy to apply on almost every surface, so that you can tag all your equipment. The GearEye app also provides additional functionalities, such as customized lists for any specific work project, so that you're always prepared for any job.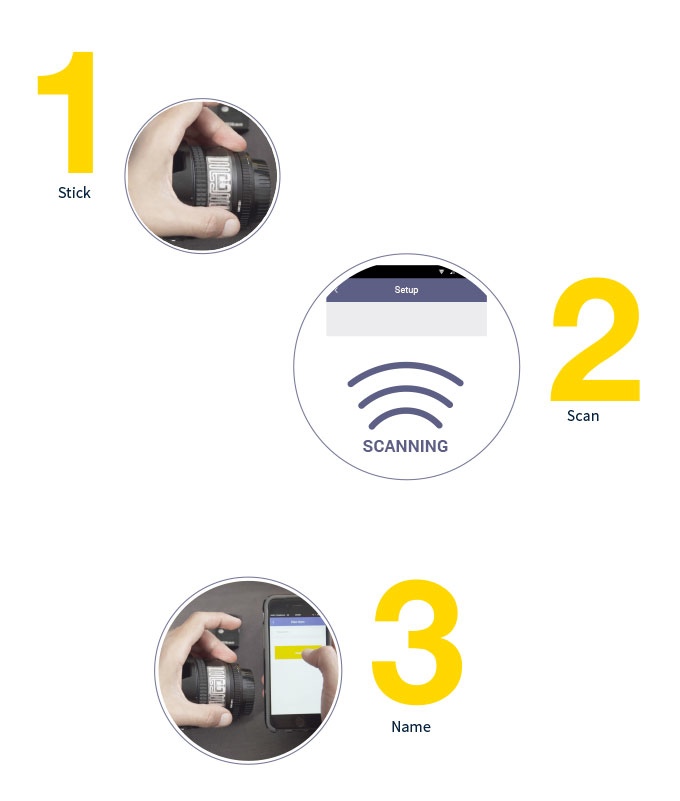 Roie Galitz is an experienced photographer and serial entrepreneur. Throughout his professional career he's collected an impressive number of valuable equipment. The trauma of constantly losing gear is what inspired him to dream up GearEye. With its affordable RFID GearTags, you can easily keep track of all of your equipment and tools without ever having to worry; the GearTags don't need to be charged to work.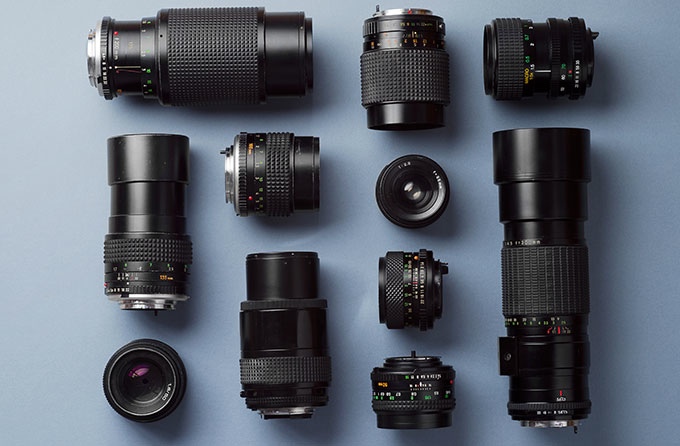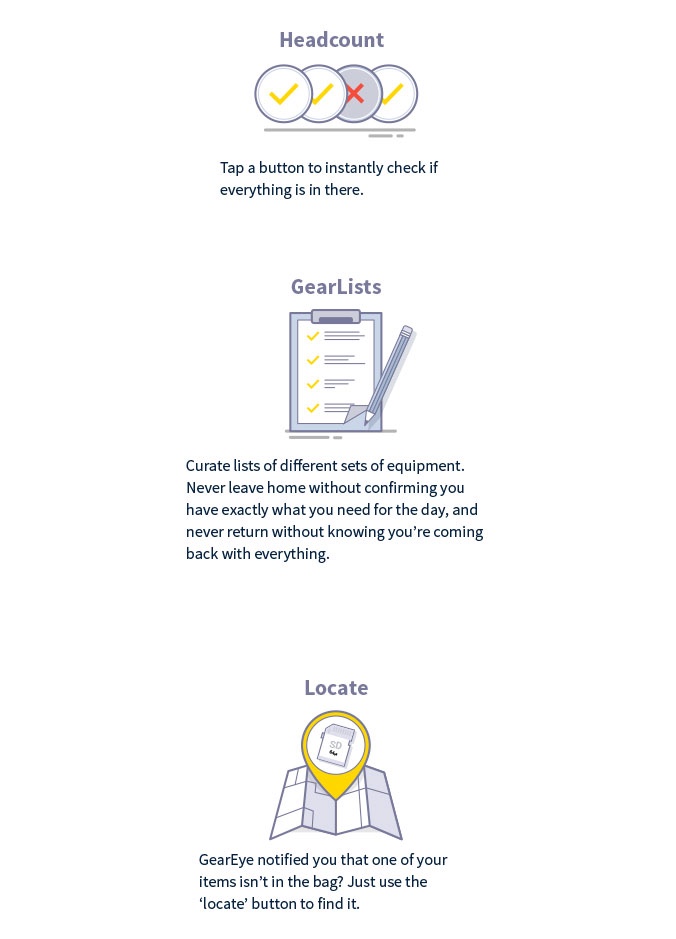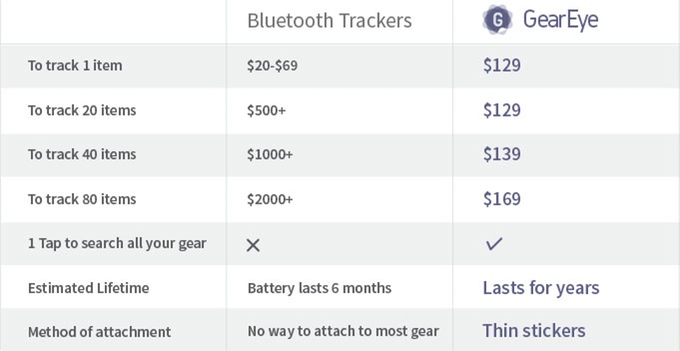 Different sizes for different types of equipment.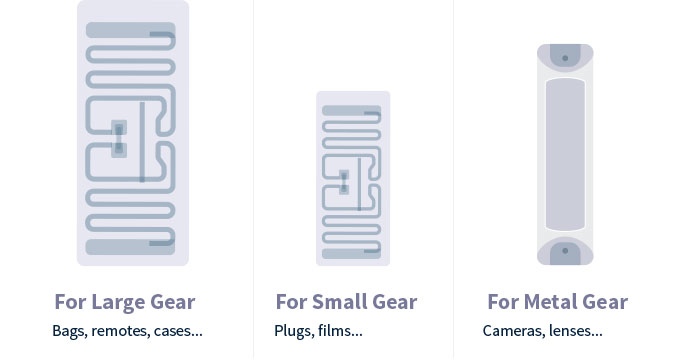 GearTag Adhesive
We're using the highest quality adhesive available, tested for durability and lasting power.
Why RFID?
Yes, we thought about using BLE, but it was just all wrong. BLE may be useful for keeping track of one or two things, but for a complete gear management solution, we knew we had to find something better: inexpensive, versatile way of tracking equipment, that's not dependi on batteries. We got creative and found a simple solution for professionals with a variety of gadgets. RFID was a perfect fit!
GearTags are durable and long lasting.
No batteries necessary.
Thin and easily attached.
Low cost-per-item.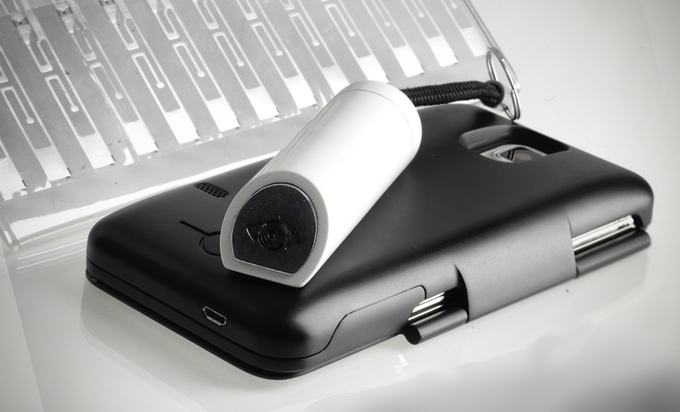 GearEye doesn't just use RFID, it uses your phone's smart sensors to let you know what's going on with your gear.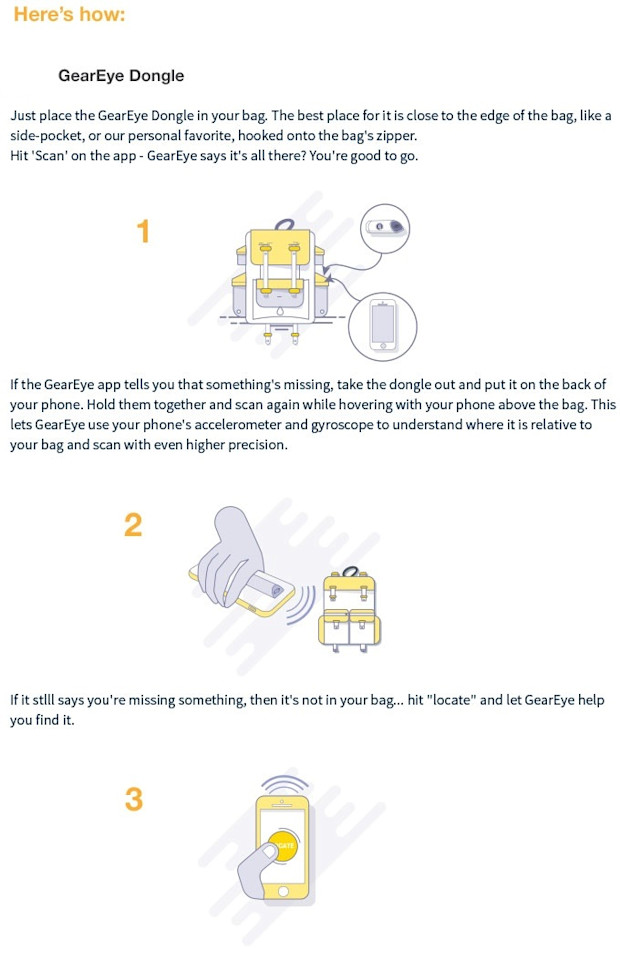 The dongle serves as a focal point for your GearTags, and communicate with your GearEye app to let you know if you have everything you need. You can also enhance GearEye's scanning accuracy by having it touch your phone, that way it'll use your phone's gyroscope to extend the reach.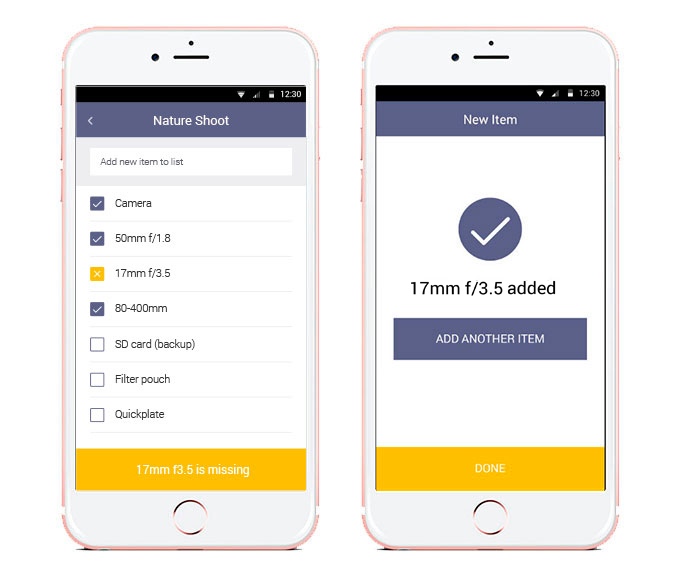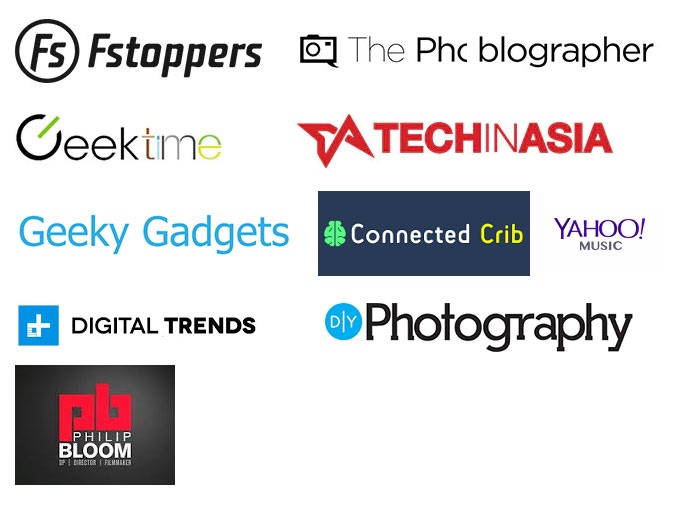 For the past two years, GearEye has gone through several stages of development, yet this is just the beginning. GearEye already has working prototypes but we need your help to complete the manufacturing process and deliver them to all of you. Oh, and the 40% you'll be saving off the retail price is a pretty good incentive too.

We know how it is. Creators often have big ideas that sometimes can't be met in reality. This concept has been around before but never made it to the market because of tech problems. We wanted to do it differently. FIRST, we made sure we can make a product that actually works and that we'd want to use, only then we decided to crowdfund it.
We're in this to make people happy. The only way to do this is to be 100% transparent. Here's a short video that shows what our electronics can do:
FAQ
Q: Will the GearEye app work with both iOs and Android?
A: Yes.
Q: How far can GearEye scan the tags? What is the range?
A: GearEye may scan in up to three meters range, depending on a tag used.
Q: Do I need to charge anything?
A: The GearTags don't need to be charged as they are battery-free and last for years.
The Dongle needs recharging, but it easily lasts a full shooting day.
Q: Can I customize my lists on the app?
A: Of course, you can have up to 10 personalized lists, with up to 50 different items in each.
Q: What can I stick the GearTags on?
A: You can stick the GearTags to basically every item you want to keep track of. Different GearTags are for different items, depending on their size and material. There are GearTags for metal items and regular tags for other material.
Q: Is GearEye suitable only for photographers?
A: Definitely not. GearEye is for anyone who wants to keep an eye on important belongings, travellers, makeup artists, sound engineers, parents and more.
Q: Why is this better than other trackers?
A: Most of the other trackers are BLE tags. They are bulky and cannot be attached to the most of tiny items everyone has. Moreover, their accuracy is bad and there is no way to verify that the item is inside the bag or 3 meter from it. Bluetooth tags have battery inside, which is either replaced after a few months when it dies, or thrown away together with a tag.
GearTags are incredibly thin, battery-free, and can last for years without replacement. They're so cheap, with 40 RFID tags costing less than one Bluetooth tag, so we can put tags on anything. And with GearTag the chances of leaving something behind are much smaller.
Q: What RF technology are you using?
A: We use EPC Gen 2, UHF 860-950 MHz band, depending on specific country's regulations.
Q: How do I check that I have all my gear?
A: Tap the "Check" button and scan the area of your bag with the tagged items. If you're using the Dongle it is best to hold it together with your phone. All the items in the bag will be checked with a V mark that they're in place. If an item is missing (withot V mark) you can tap on it, and GearEye app will guide you to the lost item using graphics and sounds.
Q: How do I tag an item?
A: Tap the "Check" button and scan the area of your bag with the tagged items. If you're using the Dongle it is best to hold it together with your phone. All the items in the bag will be checked with a V mark that they're in place. If an item is missing (withot V mark) you can tap on it, and GearEye app will guide you to the lost item using graphics and sounds.
Q: What if I lose the phone on which the app is installed? Can I track it via a laptop or desktop?
A: There will be a web-interface, so you can easily find through it, or share your lists with your friend and look through any other device/app (authentication is required).
Q: What is special about the GearTags?
A: The GearTags are RFID tracking stickers which means they never have to be charged. They have a strong adhesive so they can be placed on practically every item you think of. The GearTags come in different sizes and are incredibly thin.