Please note this is a
Crowdfunding Hunt
. While Grouphunt does not guarantee the promises as advertised by the creator, what we promise is to redistribute the goods to you as soon as we receive them, similar to if you placed the pledge on your own.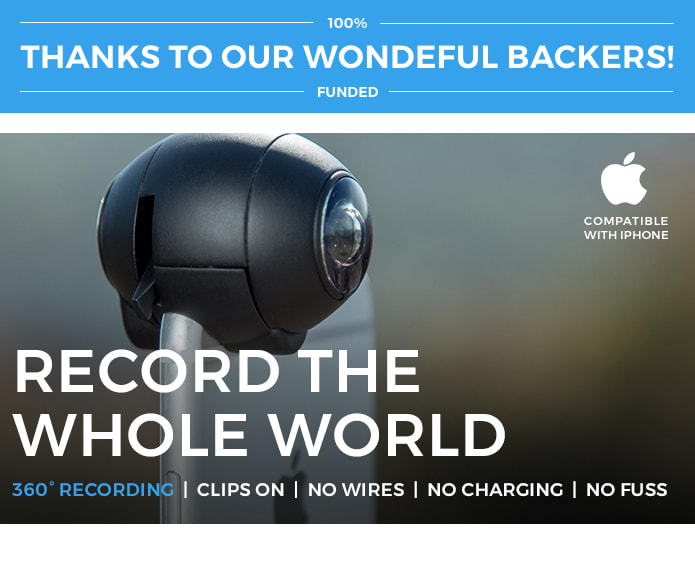 As seen on:
Digital Trends: "An affordable 360 solution by using the camera tech already inside the iPhone."
The Verge: "There's a new 360-degree lens you can attach to your iPhone to record photos and videos."
Stuff: "The little gizmo's proprietary lens system uses your iPhone's existing camera rather than an external one, so all you need to do is clip it on."
Introducing Fishball
It all started when three friends and classmates wanted a simple way to capture 360° photo and video, without extra hassle and without breaking the bank.
That solution didn't exist. So, they created Fishball.
Fishball is the only device of its kind that lets you capture in full 360 degrees, using your phone's powerful rear camera. It's ultra-portable and super simple to use. If you can record with a phone, you can record with Fishball.
Best of all, it uses special optics, not electronics, so there's nothing to charge, no memory cards to buy, and no wireless pairing required. Just clip it on and shoot.
Fishball's proprietary lens system utilizes your iPhone's existing camera to capture every angle and every detail of your moments. And since everything is captured directly on your phone and not on a separate memory card, you can instantly share to platforms such as Facebook, Twitter, YouTube, Vimeo—basically any platform that hosts 360° images and videos.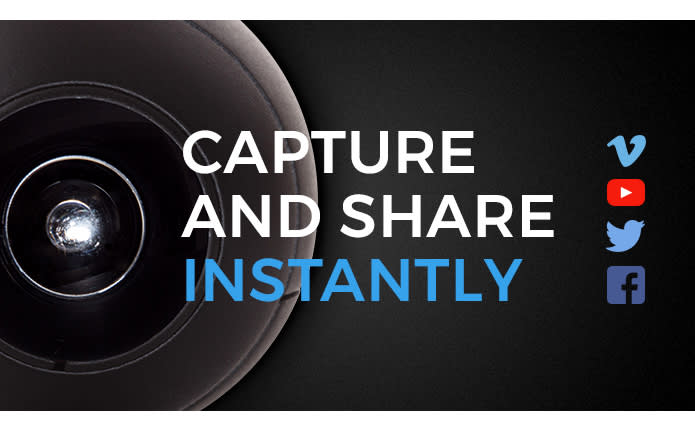 Features

As a bonus, Fishball is future-proof and works across multiple phone models. So the next time you upgrade your iPhone and its camera, Fishball upgrades along with you!
Fishball is compatible with iPhone 7, 7 Plus, 8, 8 Plus, and the brand-new iPhone X.
(Android users: please help us make this campaign a success, so we can use your input on what models to support next here - http://bit.ly/FishballAndroidSurvey)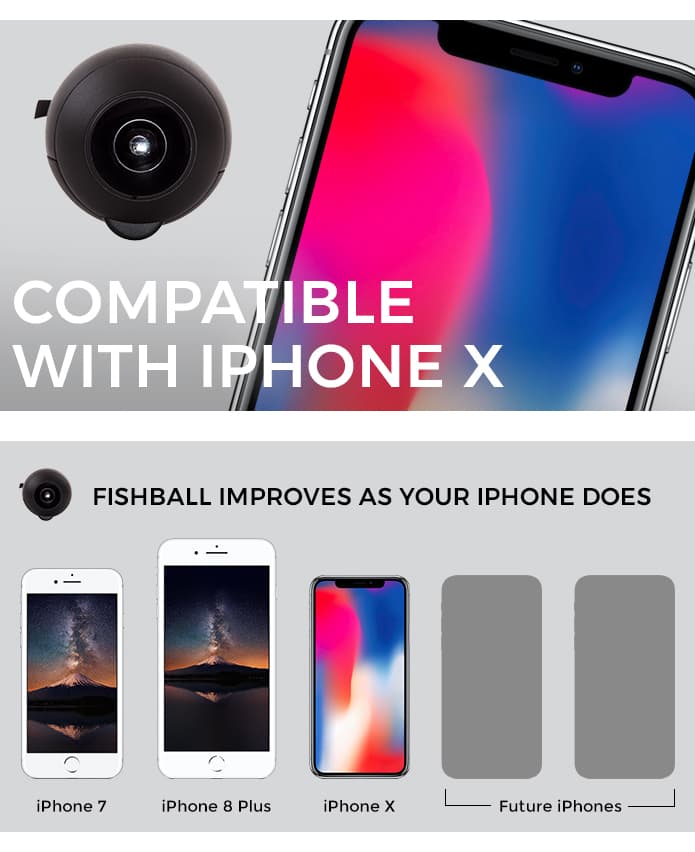 Stretch goal

Fishball is perfect for travel, nature, city viewing, concerts, and any other moment you'd love to re-experience or share. 360° content makes you feel as if you're truly experiencing it, even if you couldn't be there the first time.
The ability to share moments with loved ones also makes Fishball a perfect gift. Do you live apart from loved ones, but want to still feel like you're right there? Send them a Fishball!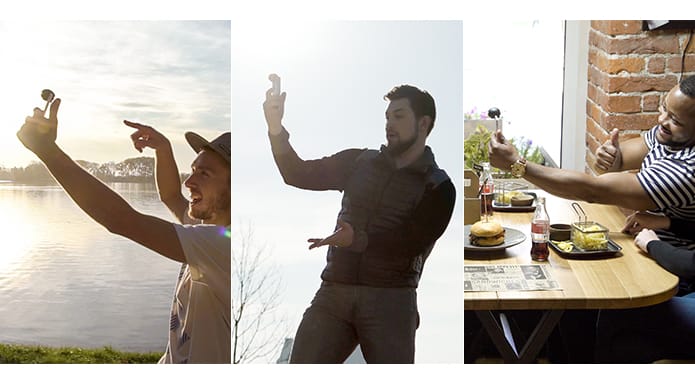 Got any adventures coming up? Fishball will ship by this coming summer to make sure that you capture every moment with the full detail it deserves. Help us show the world the benefits of 360° content, and prove that good ideas don't always mean more electronics!
Back us today and let's make Fishball a reality, together. Thank you!
How Fishball Works
Fishball is hands-down the easiest, most hassle-free solution for 360° content. Just clip it on and it works. Less worry. More recording.
And more fun.
Step 1: Clip Fishball on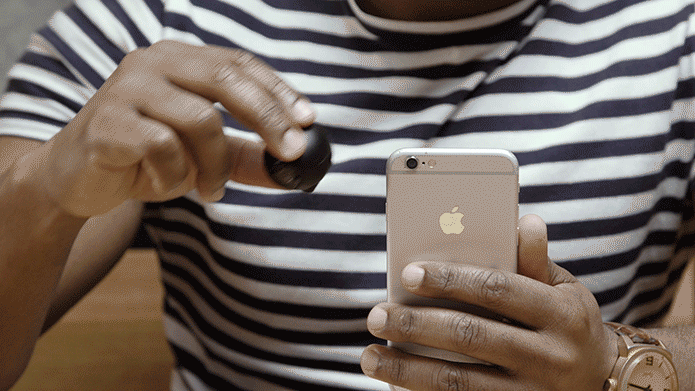 A specialized latch keeps Fishball secure on your phone.
A single Fishball is compatible with iPhone 7, 7 Plus, 8, 8 Plus, and X!
Step 2: Hold Fishball Up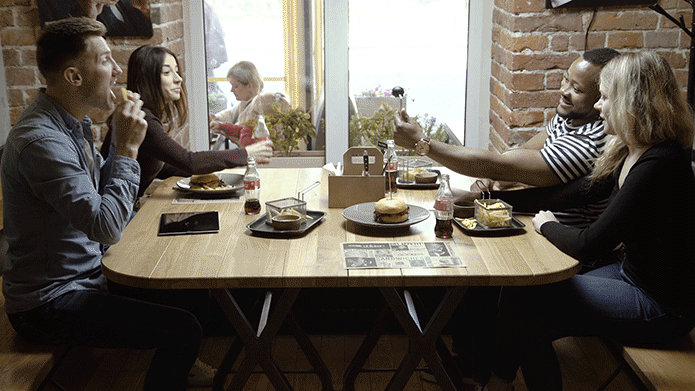 Use the free Fishball App for iOS.
No need to aim! Fishball captures it all, so you just worry about having fun.
Step 3: View and Share Instantly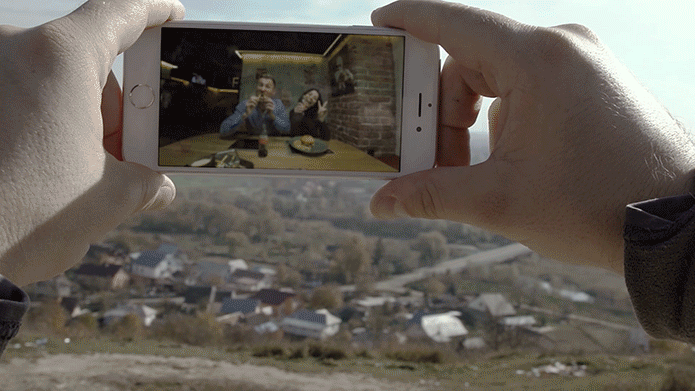 Upload from your phone's photo album to Facebook, YouTube, Twitter, Vimeo, and more.
View with the free Fishball app, or any other VR app and headset.
The Fishball App
The Fishball App is free to download on iPhone 7, 7 Plus, 8, 8 Plus, and the new iPhone X. Simply launch it and snap 360° photos and videos just like you would using your regular camera app.
Our proprietary stitching software works with Fishball's optics to create perfect 360° scenes, viewable instantly on your phone.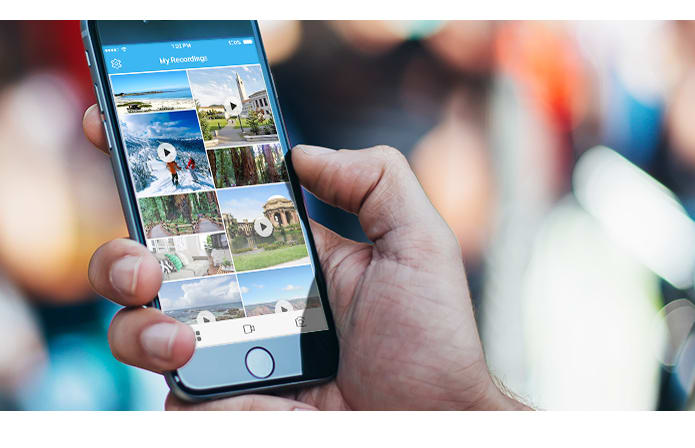 Benefits of 360°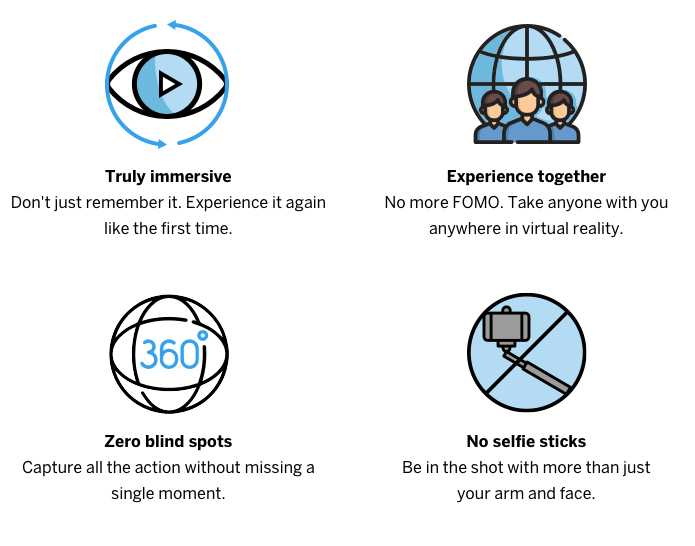 Fishball vs. 360° Cameras

Fishball vs. the Competition
Fishball is clearly the superior value compared to 360° cameras on the market. But how does it stack up against another lens option?
Fishball - Early Bird Price ($49)
Compatible with iPhone 7 and newer, including iPhone X.
Captures 360° photos and videos.
Seamless stitching.
One model fits all (both regular and Plus models)
4.4 x 3.6 x 3.4 cm; 30g
Competing Lens - Early Bird Price ($44)
Compatible with iPhone 7 and newer. NOT iPhone X.
Warped stitching due to misaligned front and back cameras (parallax).
Need a separate model for "Plus" model phones.
8.3 x 5.3 x 3.4 cm; 39g (for regular model)
9.3 x 5.3 x 3.4 cm; 40g (for Plus model)
The advantages of Fishball are clear.
Meet The Team
The three co-founders met as UC Berkeley-Haas MBA students and geeked over the potential of bringing consumer-friendly, affordable, and simple 360° camera to market.

Our Story
360° content and Virtual Reality (VR) represent the new frontier in visual content, one that has the ability to transport and connect people like nothing else. Goldman Sachs predicts that the AR/VR market will reach as much as $180B by 2025—over 33% larger than the laptop computer market!
We're Yuriy, Tony, and Sora, three MBA students from the prestigious Haas School of Business at UC Berkeley. We came together to address the biggest roadblock for bringing the benefits of VR to everybody: capturing 360° content easily and at an affordable price.
Instead of creating another cumbersome and non-intuitive 360° camera (not to mention expensive), we decided to take the most powerful device people already own, your smartphone, and harness that power to record in 360° directly. And thus, Fishball was born!
With your help, the Fishball team will be able to give everyone the ability to capture stunning 360° content just by using their phones. But we can't do it without your help.
We've funded this ourselves so far, but your pledge will allow us to create the injection molding tools required to mass-produce Fishball at an affordable price.