Please note this is a
Crowdfunding Hunt
. While Grouphunt does not guarantee the promises as advertised by the creator, what we promise is to redistribute the goods to you as soon as we receive them, similar to if you placed the pledge on your own.
Do note that hunt extension WILL NOT AFFECT estimated delivery date!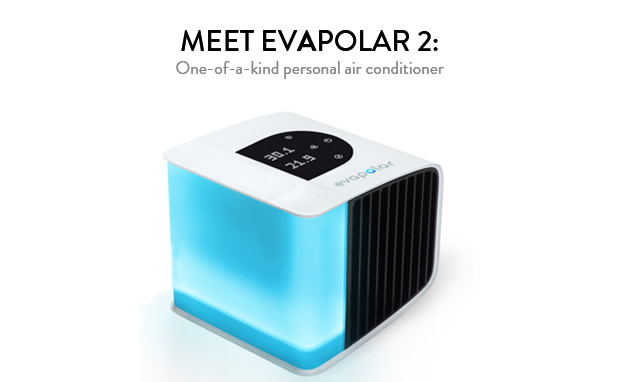 Ultimate comfort is now available where you need it. You can adjust the temperature and humidity levels to your needs. Evapolar spreads coolness naturally in the same way the air is cooled in nature.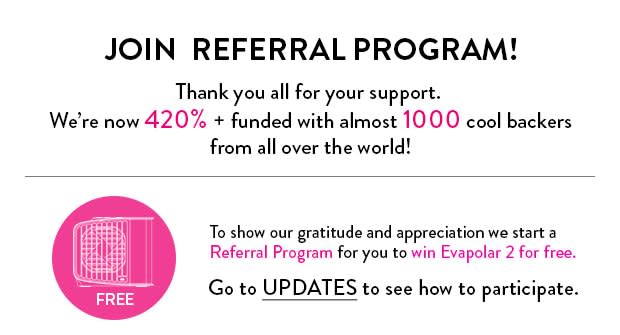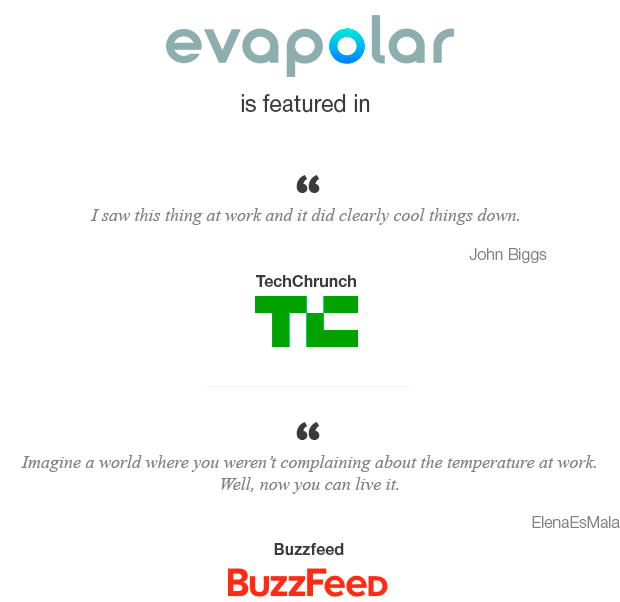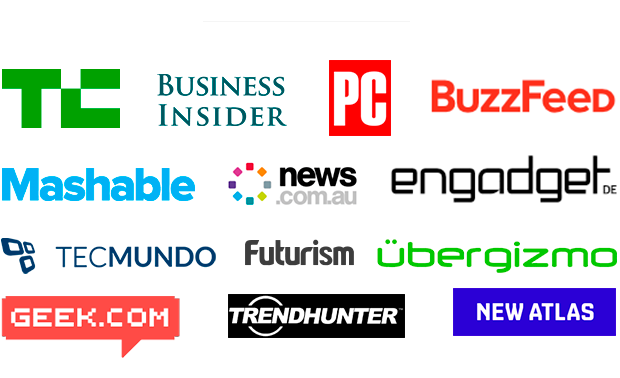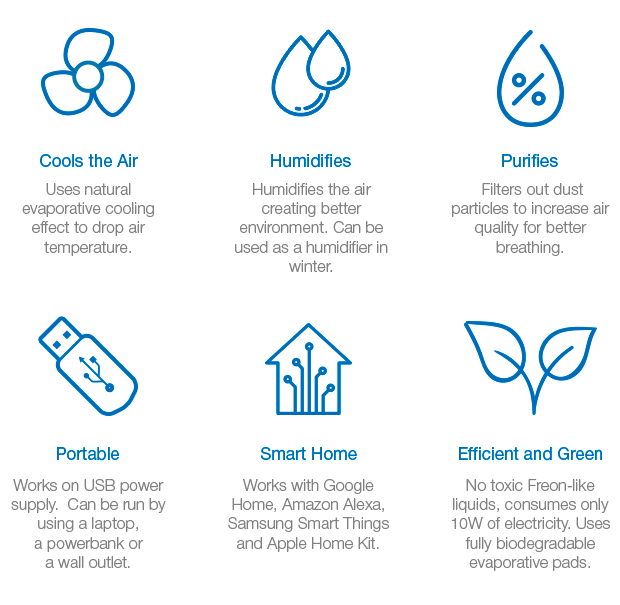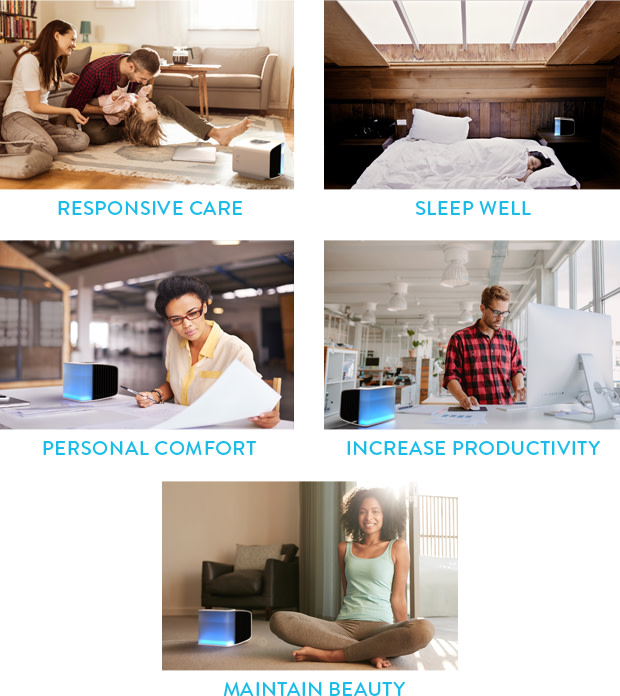 Everyone is unique and has their own preferred temperature. Evapolar 2 is here to ensure a comfortable and healthy environment that allows you to be productive and to take care of your loved ones.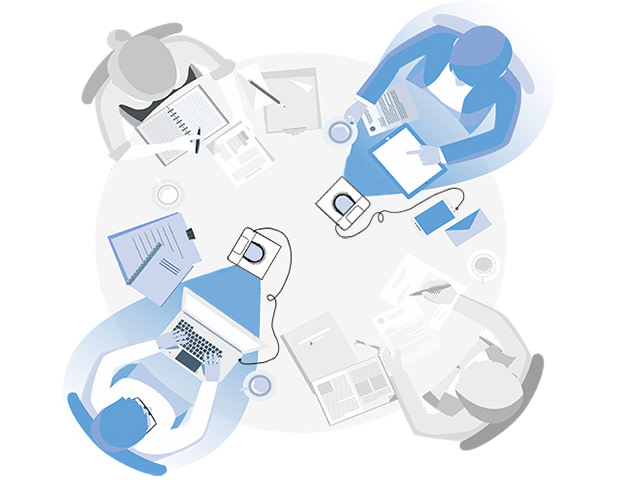 Your Evapolar will create a personal comfort zone where you need it most. You can shape the environment around you by cooling and humidifying the air.
This is a real breakthrough! A Personal Climate is now a reality!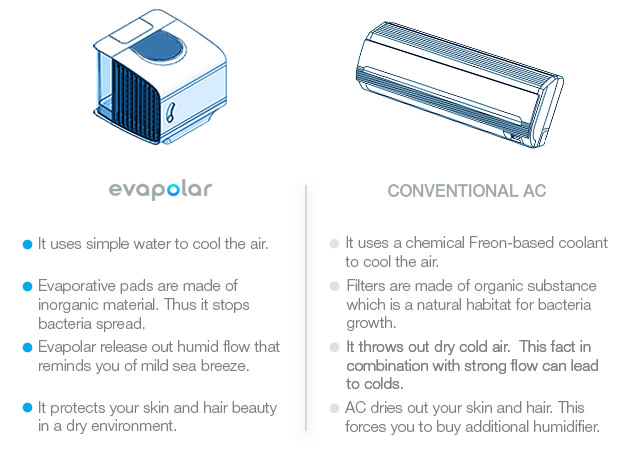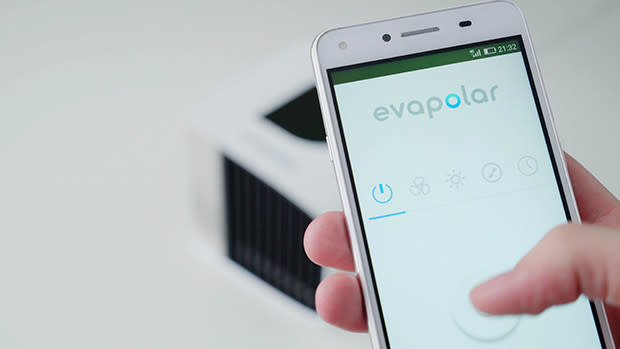 The next step in developing our revolutionary personal air-conditioners was to make Evapolar devices smarter. Evapolar 2 is now using application control and various automation tools, e.g. a switch-off timer and delayed start. Right now we are working on integrating with Smart Home platforms like: Google Home, Amazon Alexa, Samsung Smart Things and Apple Home Kit.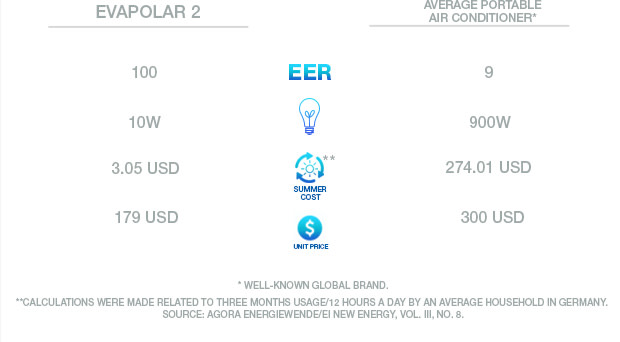 Evapolar 2 works on a USB power supply. It can connect via electrical circuit, PC, notepad, various power banks and even a solar battery. The device consumes less than 10W of electricity and is very energy efficient. It's 10 times more efficient than portable ACs and 10-20 times more effective than traditional split systems.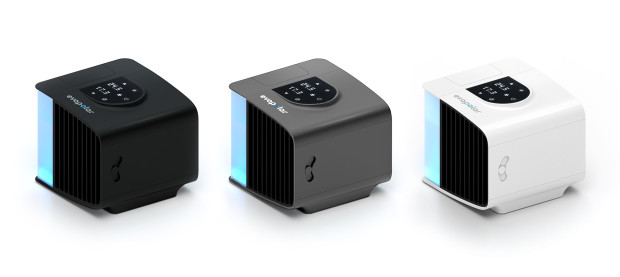 It comes in Opaque White, Coal Black and Stormy Grey.
Elegant and stylish Evapolar 2 looks like a real design piece. Our engineers managed to fit the functionality of an air conditioner, a humidifier and an air purifier into a very compact device. Evapolar is portable and does not require any installation, which makes it a perfect solution for surviving the upcoming summer heat.
Reaching a Stretch Goal of $700 000 unlocked for us an opportunity to offer backers a third color of Evapolar 2 — Stormy Grey. We are happy to present you now three colors for Evapolar 2.



Evapolar is easy to operate: simply fill the removable water tank and connect Evapolar to a power supply. Within 5-10 minutes the Evapolar cartridge absorbs a huge amount of water. We've developed a special system that helps to prevent leakage even during transportation or tilting. The water then spreads evenly on the surface of the cooling pads. When the air blows through the pads, the water evaporates, which makes the air cool down while saturating it with water. There's no heat exhaust as result of the evaporation. The built-in fan helps the cool air spread over an area of 3-4 square meters around you, and moveable grill directs the flow. The power control enables you to adjust the air flow, creating most comfortable conditions for you.
Evapolar evaporative cartridge needs to be replaced approximately once in 6 months. Poor air or water quality may affect the cartridge lifecycle duration. Every cartridge has an electronic microchip, so Evapolar will notify when it is time to change the cartridge in advance.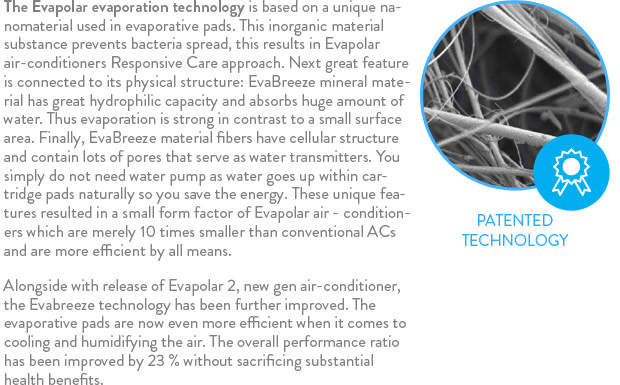 In everyday life we can divide all things into simple and high-tech. Our main goal is to combine these simple things and high-tech solutions and give people personal tools for creating a pleasant environment. Evapolar's cooling effect is based on a unique technology, but we'd rather wish you just enjoy it instead of thinking about its complexity.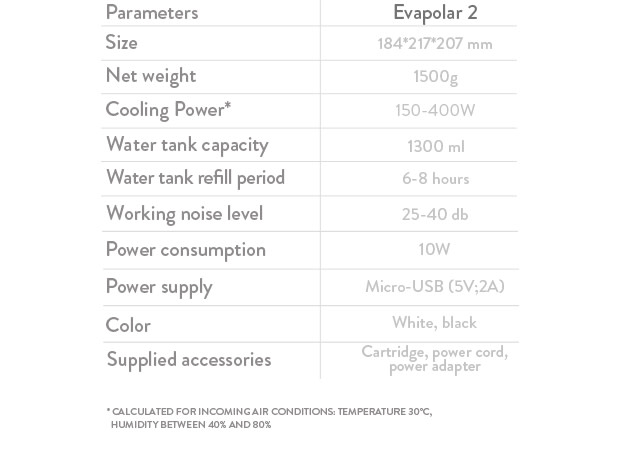 Evapolar is based on natural water evaporation technology, which takes in hot, dry air and makes it cool and moist. Evaporative air conditioners perform best in drier environments. It is normally dryer indoors than outdoors, and the actual temperature decrease depends on the air's humidity and temperature. The tables below show you Evapolar 2's performance for different air conditions.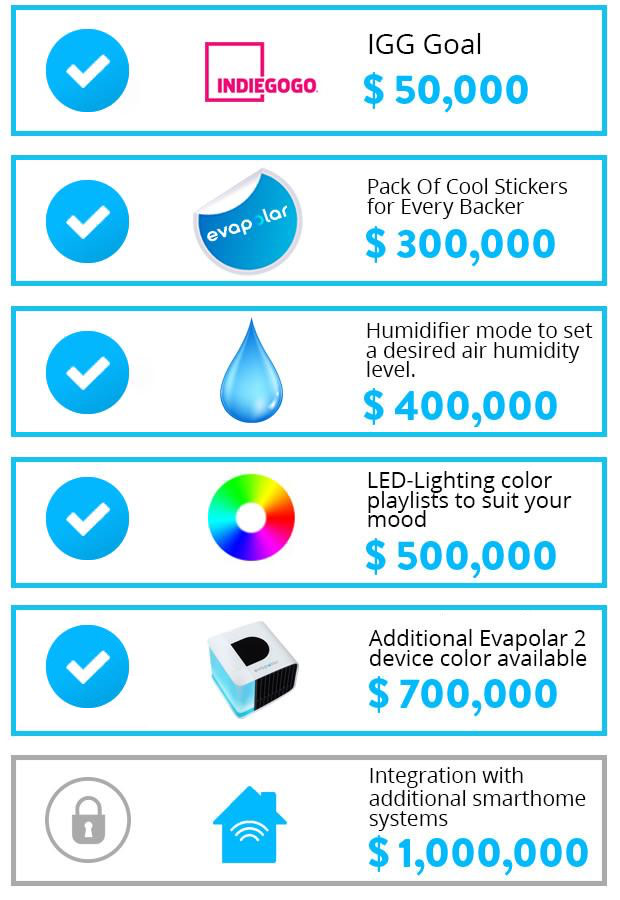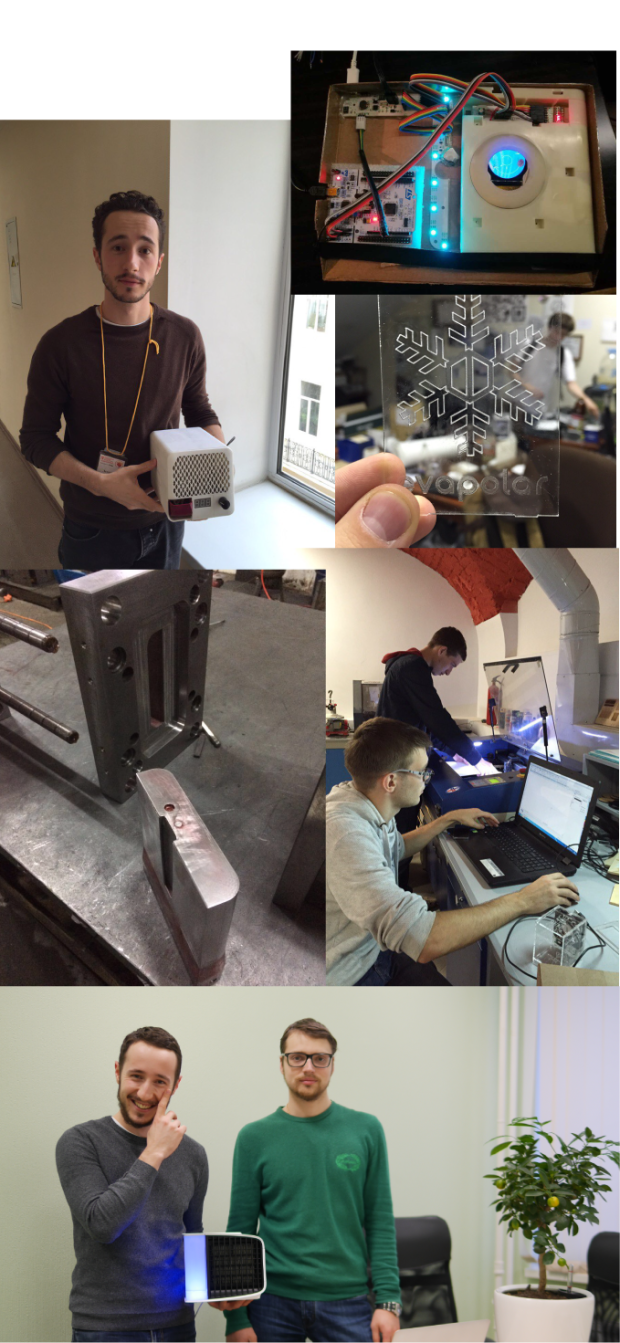 We returned to Indiegogo for the second time because we'd like our backers to shape the future of Evapolar with us. So we've taken into account the feedback you shared with us and created the next generation of Evapolar devices. We believe that the Indiegogo platform will serve as a launch point for the story of a community that shares our belief in climate personalization.

How does Evapolar cool the air?
Our air conditioner works on evaporative principle. Heat loss is caused by water evaporation. This process absorbs the heat. Our material has increased specific evaporation area and improved сapillary effect (effect of fluid lifting through thin tubes) that allows Evapolar to cool the air better than competitors and be small and portable.
What is the difference between Evapolar 2 and Evapolar 1?
Lots of features of the device were significantly re-engineered:
· EvaBreeze evaporative material. We are working hard to constantly improve our key technology of water evaporation making it even more efficient in terms of cooling and humidifying, absolutely bio stable and safe to use. We've gone through several generations of the evaporative material throughout the year and we are really proud with the results.
· Leakage proofing. Now device can be tilted and moved around with no danger of water spilling.
· Improved aerodynamics. Optimization of grills shape, air channels in cartridge and fans blade allowed to reduce the noise and maximize the airflow with the ability to direct it. Evapolar 2 noise rate is 25-40 Db.
· Bigger water tank. As a result of continuous tests in different conditions and careful reaction to customers feedback the water tank size has been increased to fit optimal 6-8 hours of usage even in the dry climate.
What does the cooling degree depend on?
The cooling degree depends on three factors: the outside air temperature, the air humidity, and the power of the device that you select yourself. The working principle of Evapolar is based on the evaporation process. The higher the temperature and the lower the humidity, the more actively the evaporation occurs, leading to a greater cooling effect.
The last factor that influences the temperature change is the fan speed. By adjusting it, you can choose the most comfortable temperature for you.
How much does Evapolar reduce the temperature and what area can it cool down?
The information about cooling effect in different environments is listed in technical specifications (see the respective Technical Spec section). We believe that the tables will help you estimate effectiveness of Evapolar 2 for your conditions.
The cooling zone of Evapolar 2 is 3-4 square meters. Evapolar 2 is a personal device developed specifically for small areas.
What do you mean by eco-friendliness of the device?
We care about your health as well as the health of our planet. The evaporative materials used in the device consist of completely inorganic fibers. This makes Evapolar different from conventional air conditioners where filters are made out of cellulose, a nutritional environment for microorganisms. The second important thing is that we do not use any harsh chemical liquid coolants, that can damage one's health, for cooling. Finally, Evapolar consumes only 10W of electricity, which is equal to the power of a single light bulb. Nowadays energy saving doesn't only have economic benefits, it also helps us to reduce our consumption of natural resources, as well as an emission of harmful substances into the atmosphere.
Does Evapolar work without a power supply?
When using Evapolar, please make sure you connect the device to a power supply. It can be almost any USB hub. You can plug Evapolar into a power bank or a USB-port of your car, a laptop or a solar battery. The only condition is that the power supply must have an output of 5V and 2A.
How do I know it's time to replace the cartridge? Do I need to buy an extra cartridge right now?
You need to replace the cartridge every 6 months. Every cartridge is equipped by chip that will notify you.
How to install Evapolar?
Evapolar is very easy to use and is ready to operate right out of the box. All you need to do is fill the water tank and plug in the device. The water tank needs to be refilled every 6-8 hours as the water evaporates. You can find more detailed instructions on using Evapolar in the box.
Evapolar has 1 year warranty. In case of a breakdown, contact our support service at: support@evapolar.com.
If your Evapolar requires to be repaired you can ship the unit to us. We have stocks in USA, Europe and China for your convenience. Also you can send Evapolar to us by our official distributors.
Does shipping costs include taxes?
Unfortunately taxes vary from country to country in every and IndieGoGo platform doesn't allow to charge them. So, please take into consideration tax payment rules according to import laws of your country when making contribution.
Where do you produce Evapolar?
Our production facilities are currently located in China. Evapolar production management controls manufacturing in order to ensure the highest quality standards of our products.
Why do we call it an air conditioner?
Mainly because Evapolar really blows out the cooled down air. Please, check the table of outgoing air temperature on our page. Evapolar works on power of water evaporation. Devices of this type have multiple names depending on the country - air cooler, desert cooler, evaporative air conditioner etc. Unlike other small desktop device Evapolar has an impressive efficiency for its size so we prefer to call it evaporative air conditioner.