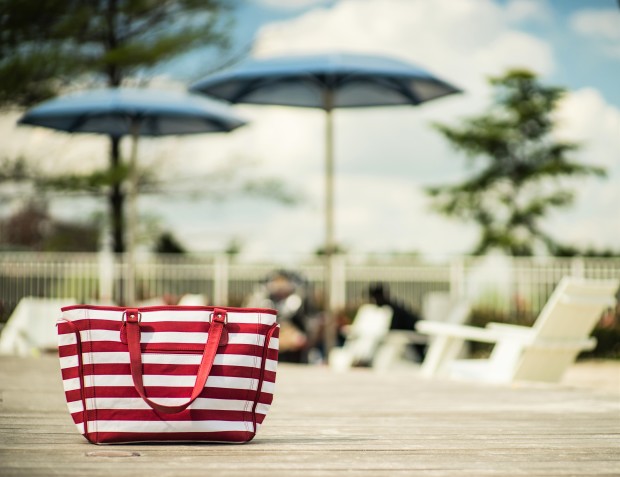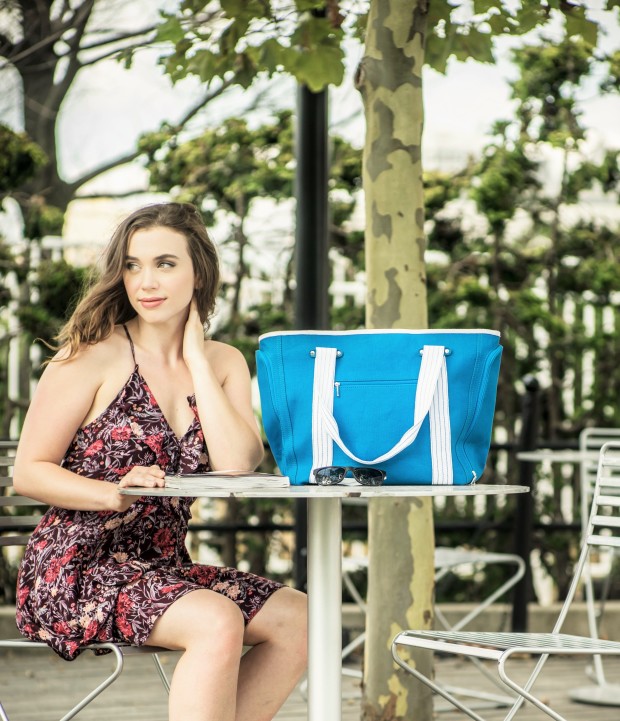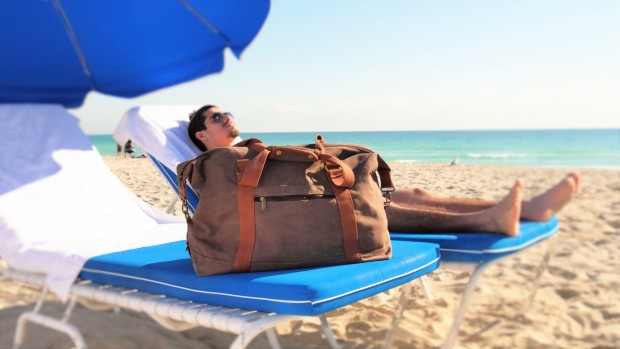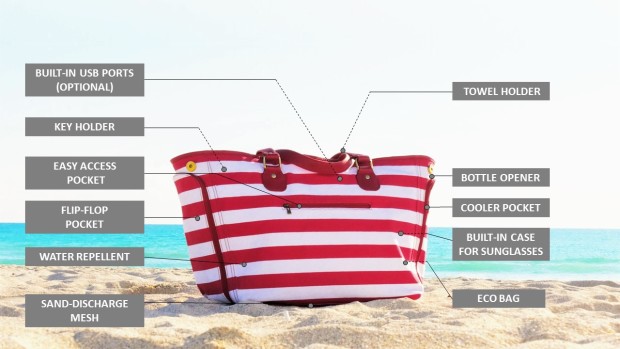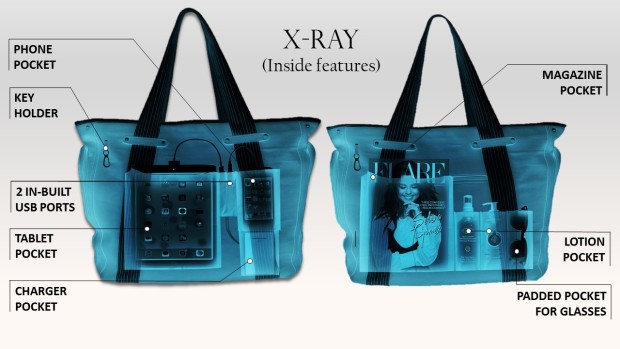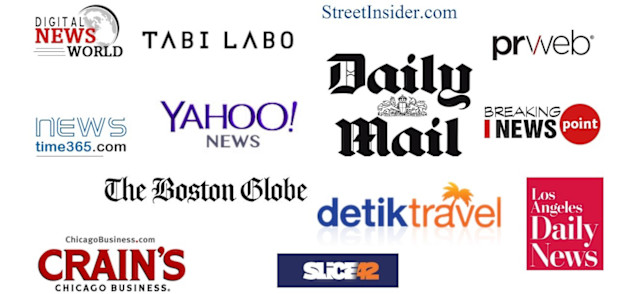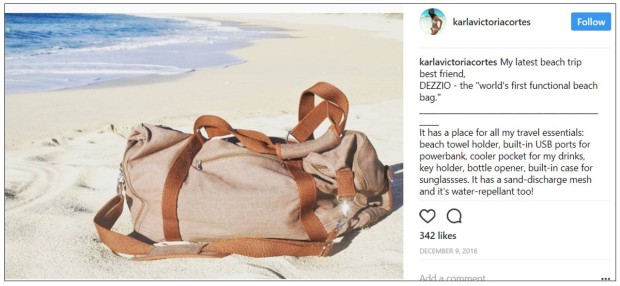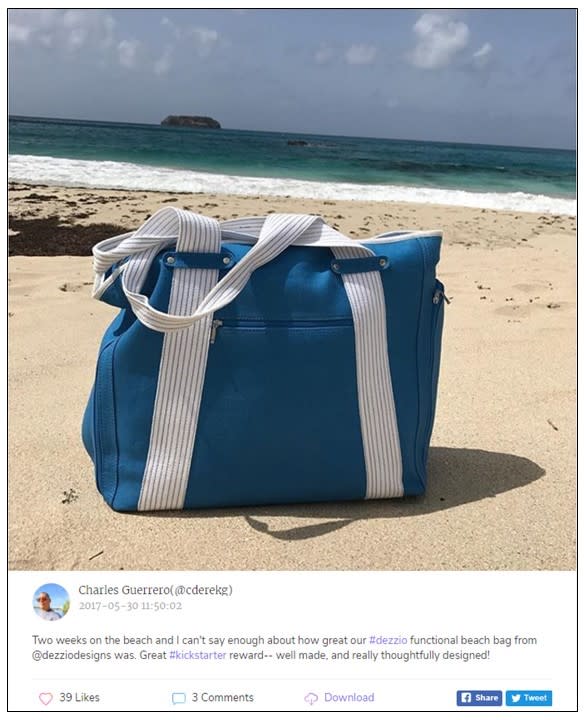 What if you never had to worry about how to protect your belongings from sand and water at the beach? What if you just had one bag to pack all your beach essentials in a more organized way? We designed DEZZIO to solve all these problems and make your day at the beach exactly what you had hoped for- FUN AND RELAXING.
DEZZIO is designed with a modern and innovative touch to change the way beach-goers pack essential items and keep them sand-free. With its 10 special features and unique design, this bag is the perfect beach bag that you will want to carry this summer. Through every step of our journey, we've held your needs at the core of everything we've done; obsessing over every element and functional detail to ensure we've created the very best beach bag. It is available in 3 styles and different sizes for men, women and families.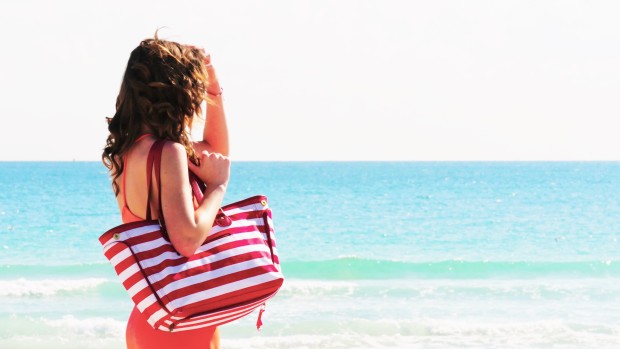 Signature: Inspired by sailor stripes, it embraces the beautiful summertime atmosphere. Crafted with durable canvas and accented with leather straps for an elevated finish. (Note: Signature Small in the photo)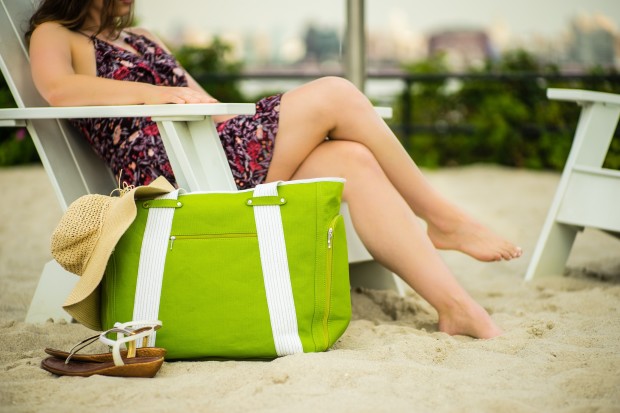 Classic: A minimal design tote which never goes out of style. Colorful canvas lends a cheerful feel and is a perfect bag for summer days. (Note: Classic Large in the photo)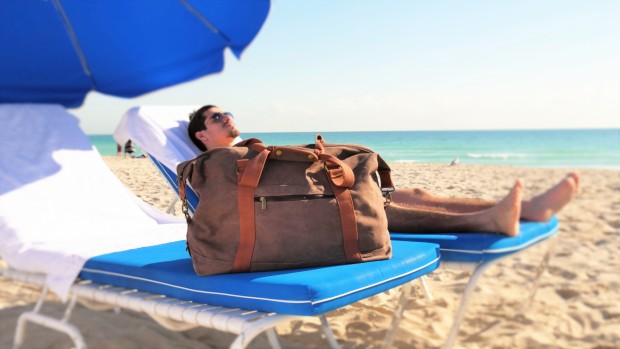 Duffle: A true versatile bag, this duffle brings a fresh style to carry your beach items and also be your everyday bag / gym bag.


SAND-DISCHARGE MESH
: There is a concealed mesh at the bottom which is easily accessible to get rid of sand from the inside of the bag.
ECO BAG: All our bags come with an additional reusable washable bag-ECO BAG- that can be used to keep your wet / dirty clothes separate.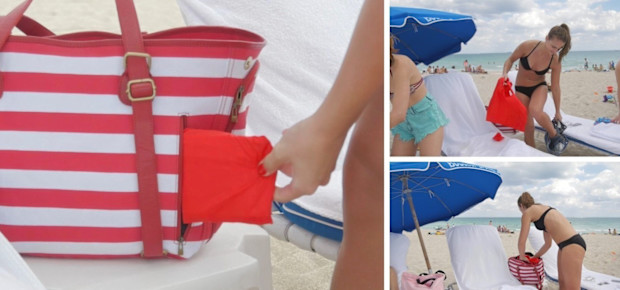 COOLER POCKET WITH BOTTLE OPENER-
The cooler pocket is designed with an insulation fabric that maintains the temperature of the item in the pocket. Be it chilled beer to enjoy with your friends or cold water to stay hydrated, it lets you carry whatever you want. And what's more cool is that it has a bottle opener attached as well.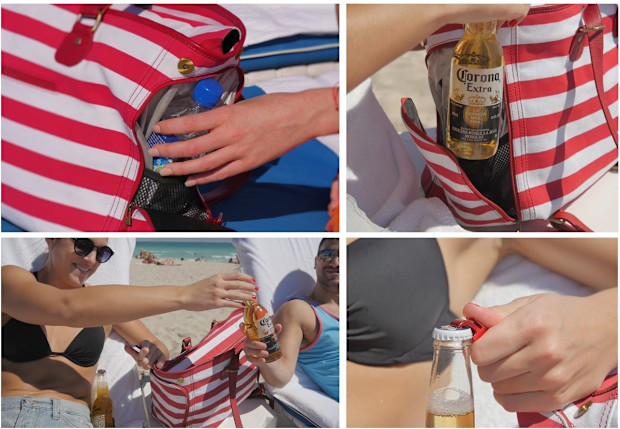 BEACH TOWEL HOLDER:
Use the external towel holder to carry an extra towel or use it to save some space inside your bag.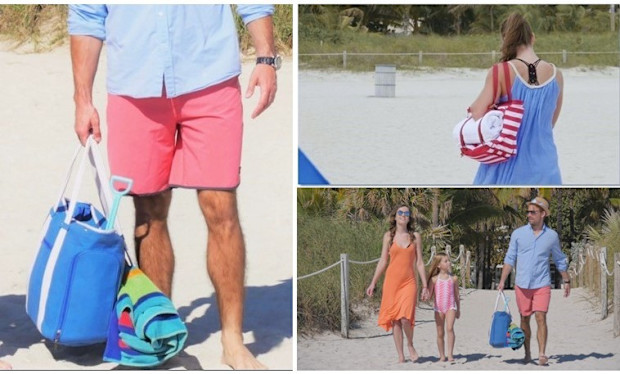 BUILT-IN CASE FOR SUNGLASSES:
Forgetting your sunglasses case is not a problem anymore. This padded pocket protects your sunglasses all the time and you have one less thing to remember while packing.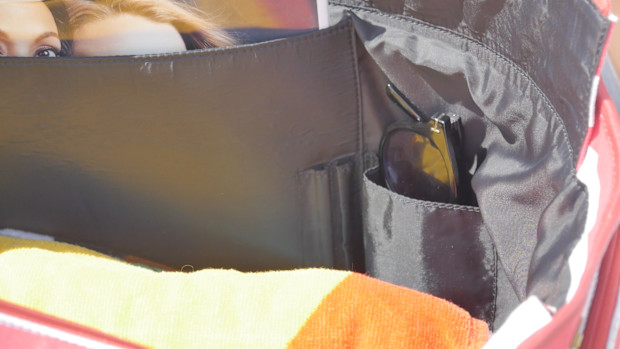 ELECTRONICS POCKET:
Holds all your electronic valuables easily.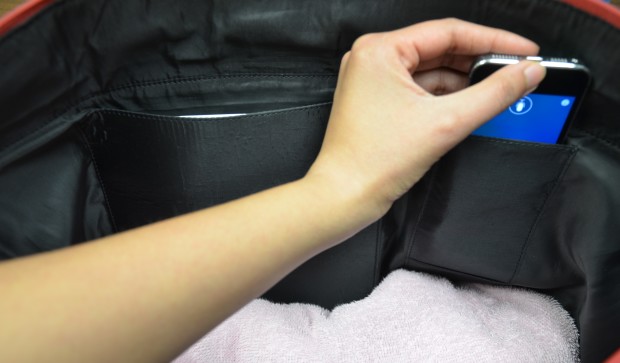 FLIP-FLOP POCKET:
A separate pocket for your flipflops so that you don't have to dump them with your clothes or electronic devices.

KEY HOLDER:
So that your keys are always at reach.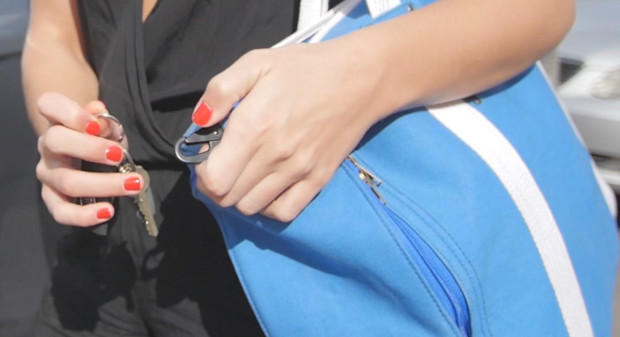 EASY ACCESS POCKET:
Get easy and quick access to your small beach items.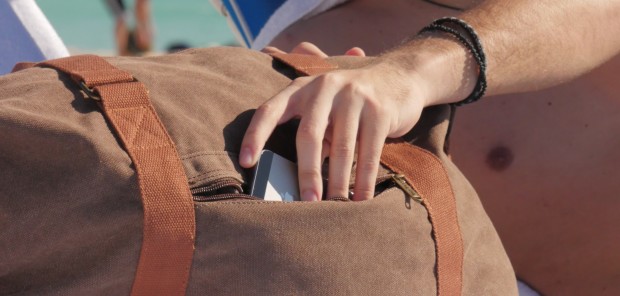 BUILT-IN USB PORTS :
There are two built-in USB ports which are designed such that you can conveniently charge your tablet and phone at once. The pockets are designed in a manner which lets you conveniently connect it with your power bank and charge the phone and tablet together.


WATER-REPELLENT FABRIC:
The shell is made of canvas fabric with a water-repellent coating.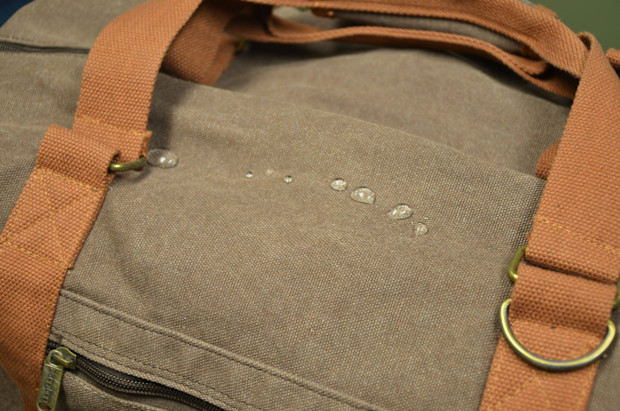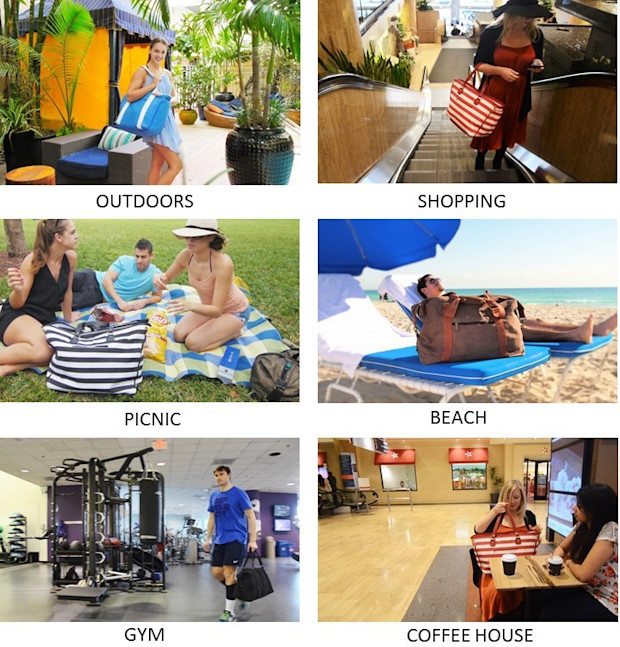 We understand the importance of the fabric which is why we have spent days working with world class manufacturers to produce a fabric which protects your belongings from sand and water. The shell is made of 100% Cotton Canvas with a special coating and the lining is made of 100% Waterproof Polyester. There is padding between the shell and lining which makes the bag sturdier and durable.
The SIGNATURE bag in particular comes with leather straps and a leather piping to give it an elevated finish.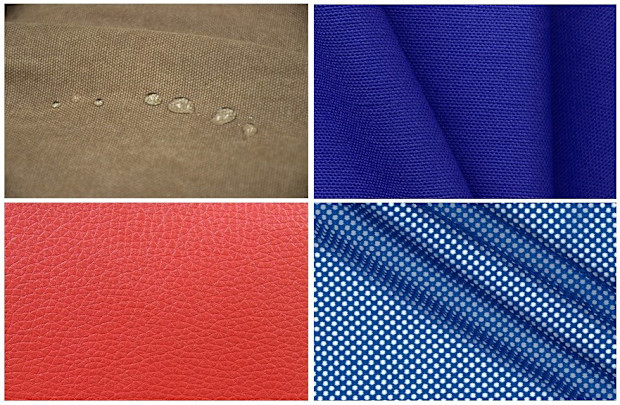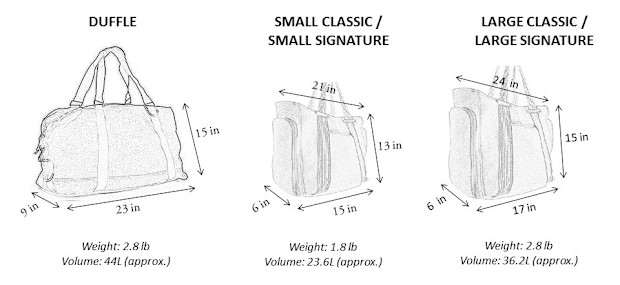 Size is very important when it comes to beach bags. You want to be sure you have the right size that can accommodate everything you want to carry at the beach.
DUFFLE: It has an adjustable side that can expand and contract depending on the load. Duffle has the same capacity as the Large Signature/Large Classic.
SIGNATURE/CLASSIC: Pre-orders open for the Large size only.
LARGE: 2-3 flip flops, 2*1L bottle, 2-3 towels, 1 pair of sunglasses, clothes for 2-3 people, beach toys, tablet, phone, wallet, keys, magazine, lotion, portable battery and other miscellaneous items.