Please note this is a
Crowdfunding Hunt
. While Grouphunt does not guarantee the promises as advertised by the creator, what we promise is to redistribute the goods to you as soon as we receive them, similar to if you placed the pledge on your own.



Grouphunt Deal
Headphones designed for an active-lifestyle aren't typically known for actual sound quality. Till now. Get the Axum now for crazy discounts. We need 5 orders for this hunt to proceed so share this with your friends and join the hunt!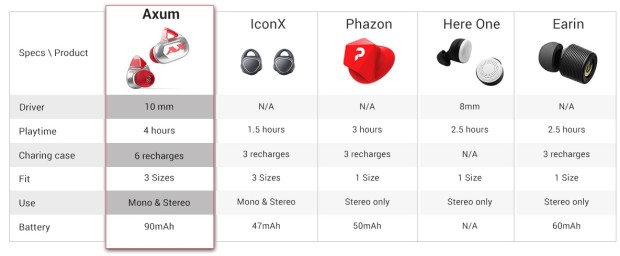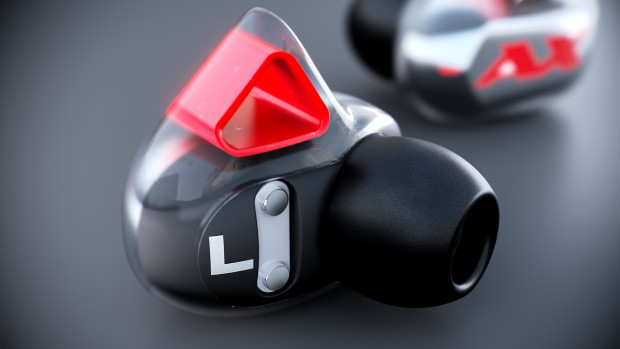 It'll never make you stop your workout and adjust your earbuds position
And . . .
It will NEVER FALL regardless to your ear shape and size
Powered By :

What You'll Receive
True Wireless Earbuds
Silicone Jackets—3 Sizes (S, M and L)
Silicone Ear Tips—3 Sizes (S, M and L)
Foam Ear Tips—3 Sizes (S, M and L)
Portable Charging Case
Charging Cable For The Case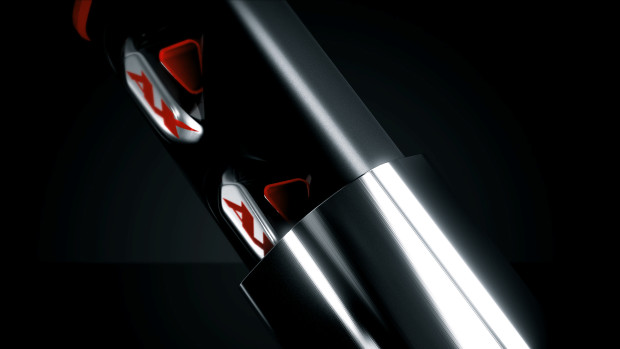 4 Hours Playtime
90mAh Battery
6 Recharges using the portable charging case
Portable Charging Case with 2500mAh
Wireless charging
Yes ! That's 24 Hours On-The-Go
Full Recharge in 60 minutes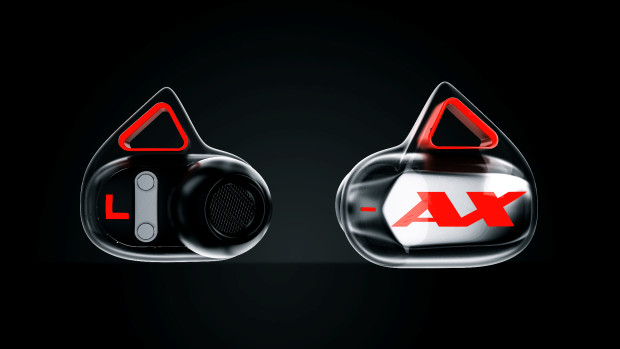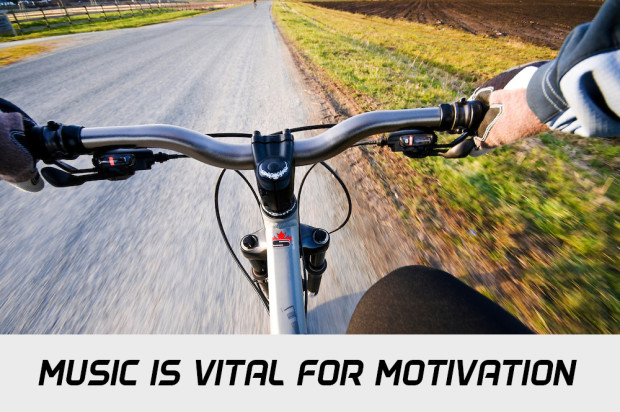 Trusted By

Adjustable Hook To Fit All Ear Sizes And Shapes
Each set included 3 different sizes of silicone jackets + 3 different sizes of ear tips so you'll definitely find the best combination for you.
With 9 different size combinations you will definitely find the best fit for you , regardless to your ear size , shape or sport activity you plan to do with it .
One of the most important things to us while creating your Axum earbuds was the fit and to make sure it will NEVER FALL OUT OF YOUR EARS , what's the best way to do it ? TEST , TEST and TEST few more times ..
So in the last months we've been trying almost any sport activity that you can think of , such as : crossfit , lifting , cycling , parkour , running and more ...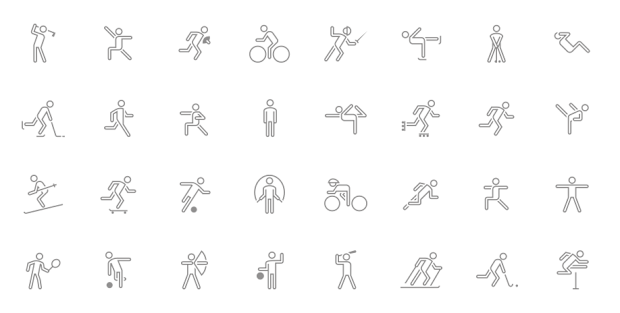 2 x Built-In microphones , 1 in each earpiece ( Left & Right )
Can be used as mono and stereo
Omnidirectional Microphone - Cancelling background noises ( wind , street noise ,etc )

Running low on audio juice? No worries—charging our Bluetooth, True Wireless earbuds is as hassle-free as possible. To charge them, simply place them in their Charging Case. There's a designated space for each bud, but even if your placement is off, magnets bring the earbuds into place so timely charging can begin.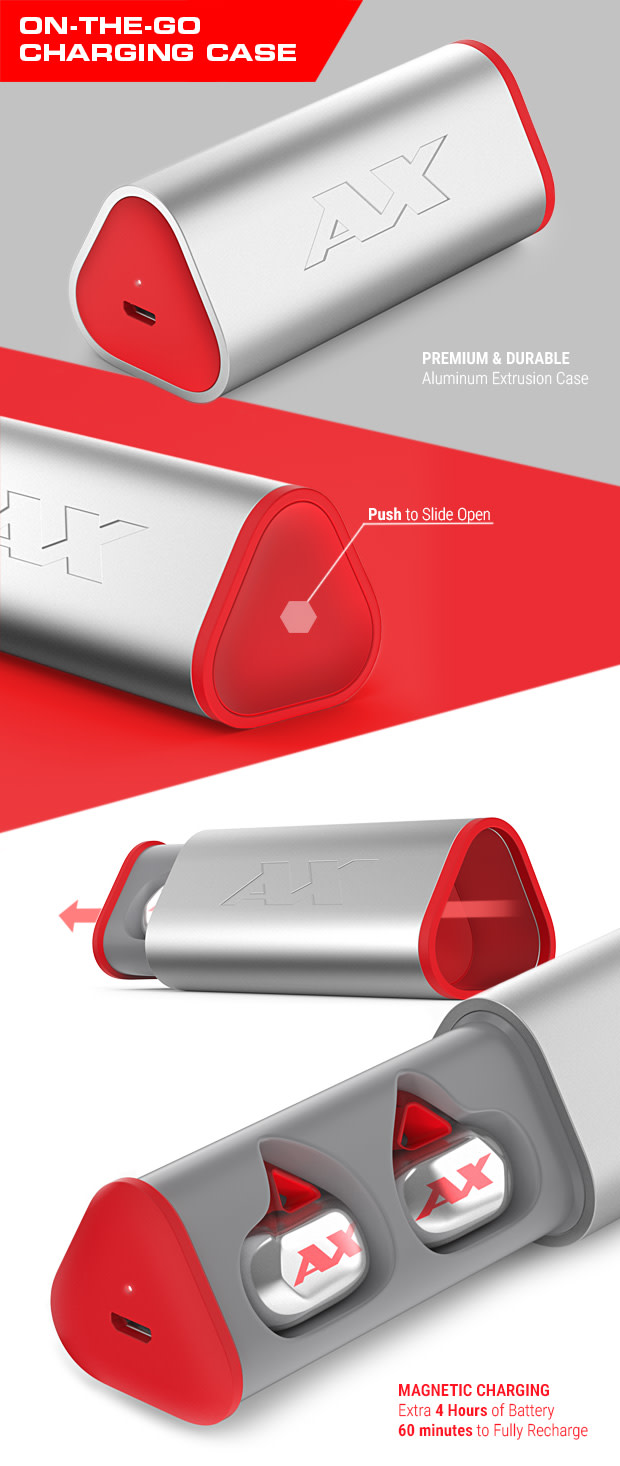 Up to 10 meters range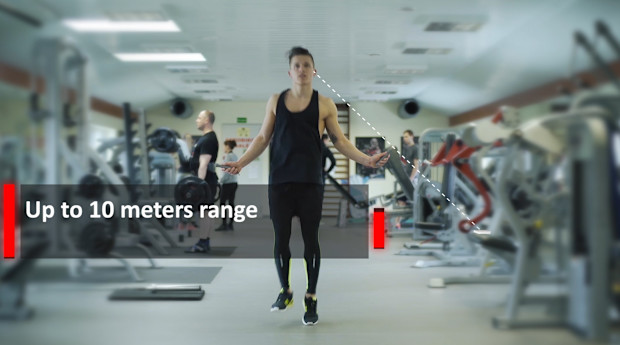 Will never drop signal
Bluetooth 4.1
put your phone in the pocket , in your bag or on your armband

Perfect Connectivity

Dynamic Driver
CSR Apt-X Codec
10mm Speaker Driver
Axum Gear: True Wireless Earbuds for Extreme Athletes
Whether pumping iron at the gym or pushing both your body and sanity to the limits at a nearby skate park, extreme athletes are motivated to the max. They expect only the absolute best from themselves. Likewise, the gear they use must perform on a similar level—this is where Axum Gear's True Wireless earbuds come alive.
Sweat is the stuff of grit, determination and personal resolve, but to make it to the top, you'll need all the help you can get. Kick tangled wires, poor sound quality and bulky, ill-fitting headphones to the curb. Axum's take on earbuds was not only designed for extreme athletes, but by extreme athletes. No corner-cutting, here …
When we say "True Wireless," we mean it. Using Bluetooth 4.1 Technology, our buds allow for complete freedom of movement—no strings (or wires) attached.

Though total domination is the end goal for all fitness gurus and fearless athletes, each is unique. Our earbuds' Adjustable Hook makes Universal Fit a reality.

You put your body through hell to transform it. Traditional headphones weren't meant to tag along—our earbuds are small and compact enough to do so.

Quit fumbling with wires—having strategically placed magnets in each charging port, our innovative earbuds fall into proper place and immediately take in energy.
Remember that "charging port" of which was previously made mention? It's conveniently the case, giving you 4 hours of playtime, and 4 hours of playtime in the case.

Maximizing your athletic output means sweat—lots of it. Liquipel's Nanotech Waterproof Coating, means your earbuds won't throw in the towel.

Along with a waterproof nano-coating, our state-of-the-art Silicon Jackets make for the perfect one-two punch. Trust us—these earbuds aren't falling out anytime soon.

No matter how long you've given your mind and body all you've got, life happens. Should a call come in, use our Built-In Microphone to keep up.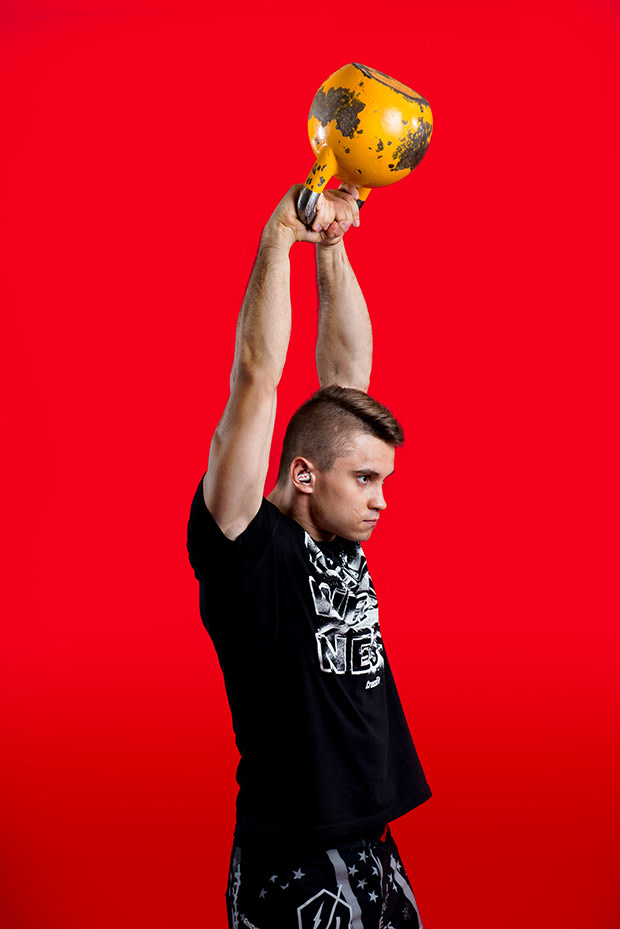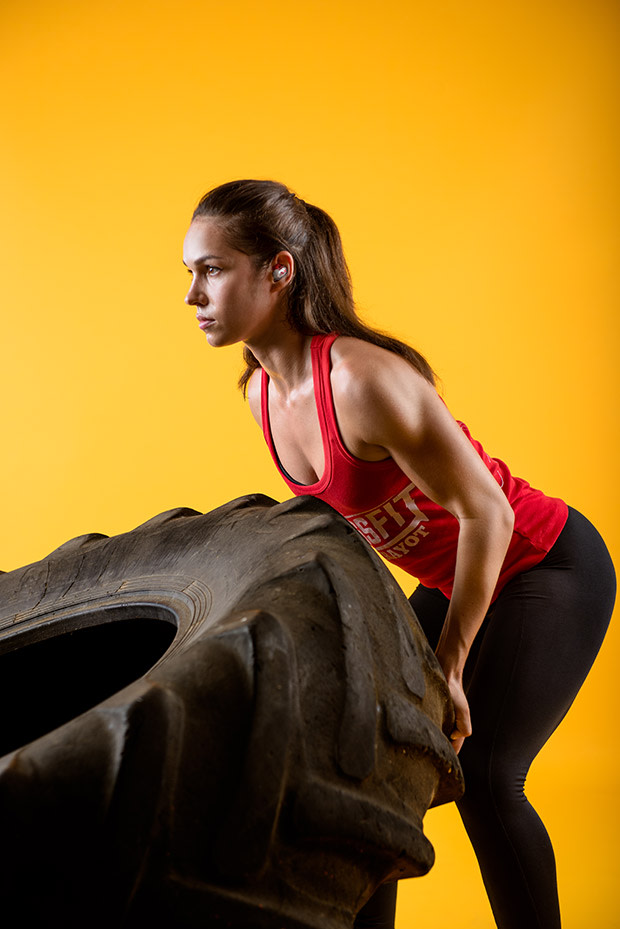 Technology & Performance Without Wires
Wires are for 90s home phones—not your go-to pair of competitive earbuds. Using the power of Bluetooth 4.1 Technology, our fast-paced audio enhancers are optimized for low-battery use and perform flawlessly within a 10-meter range.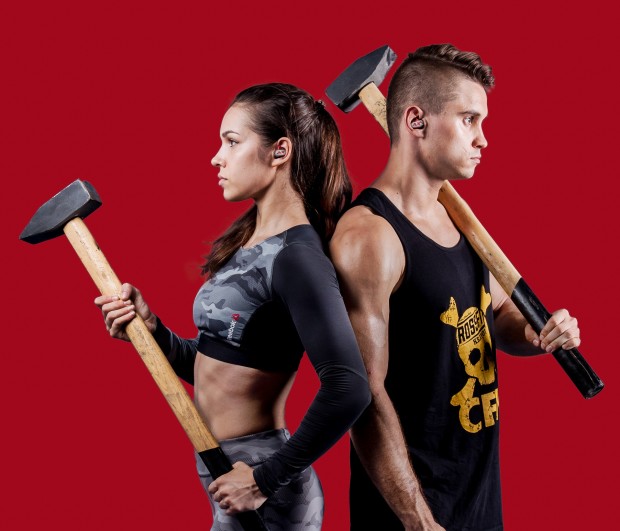 Under The Hood
Noise Cancellation
Bluetooth 4.1
Up to 10 meters range
Built-In Mic
Magnetic Hassle-Free charging
Waterproof double nanocoating
Battery
Battery 90mAh
Playtime 4 hours
Recharge fully in 60 min
Sound
Dynamic Driver Speaker
AptX coded CSR
20Hz – 20kHz
Impedance 16 Omh
10mm speaker