Do note that the makers have cancelled the SafeAnchor function.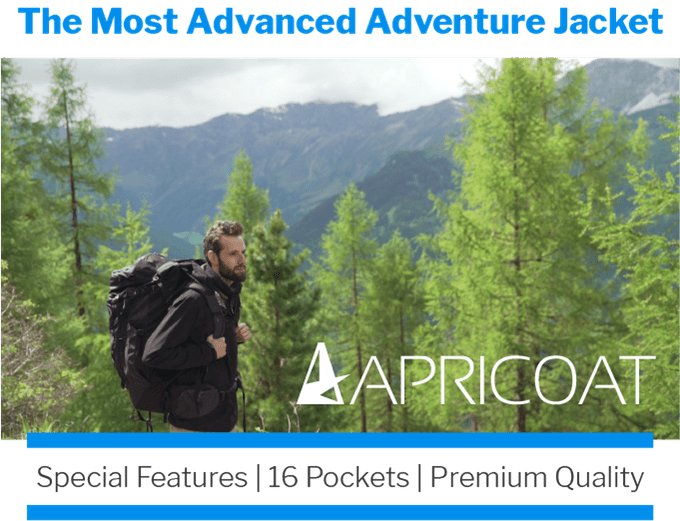 High performance outerwear at amazing pre-order prices. Thought up by hardcore hikers and brought to life by veteran fashion designers, Apricoat is the apex of 10 years of adventure travel and material design. The perfect jacket for exploring anything from a rainforest to an urban jungle.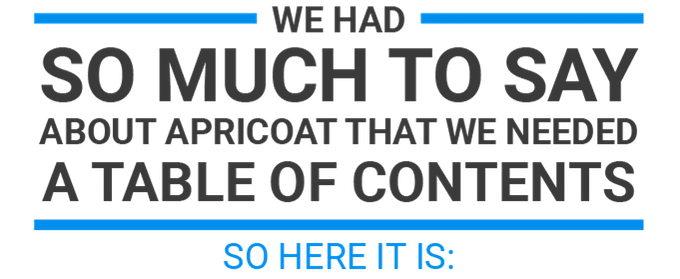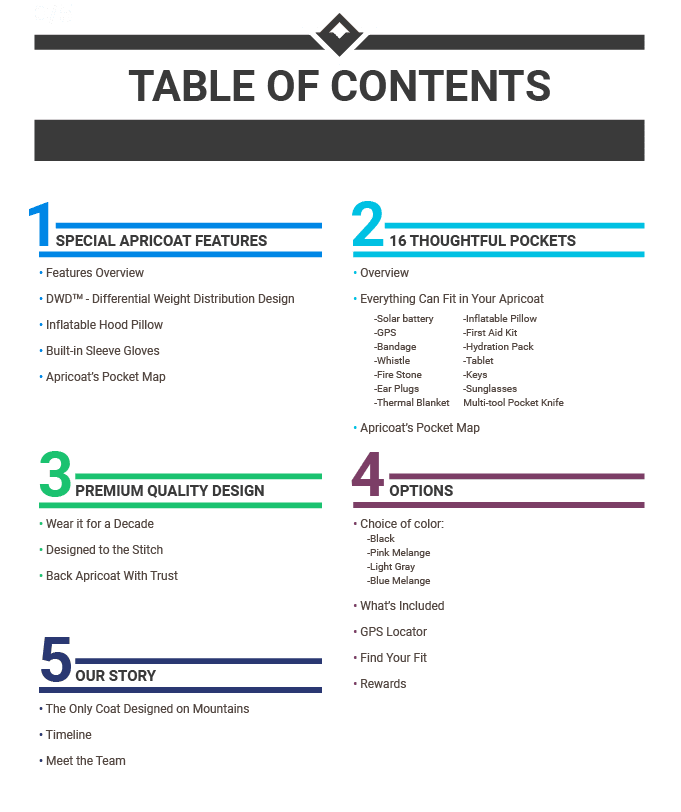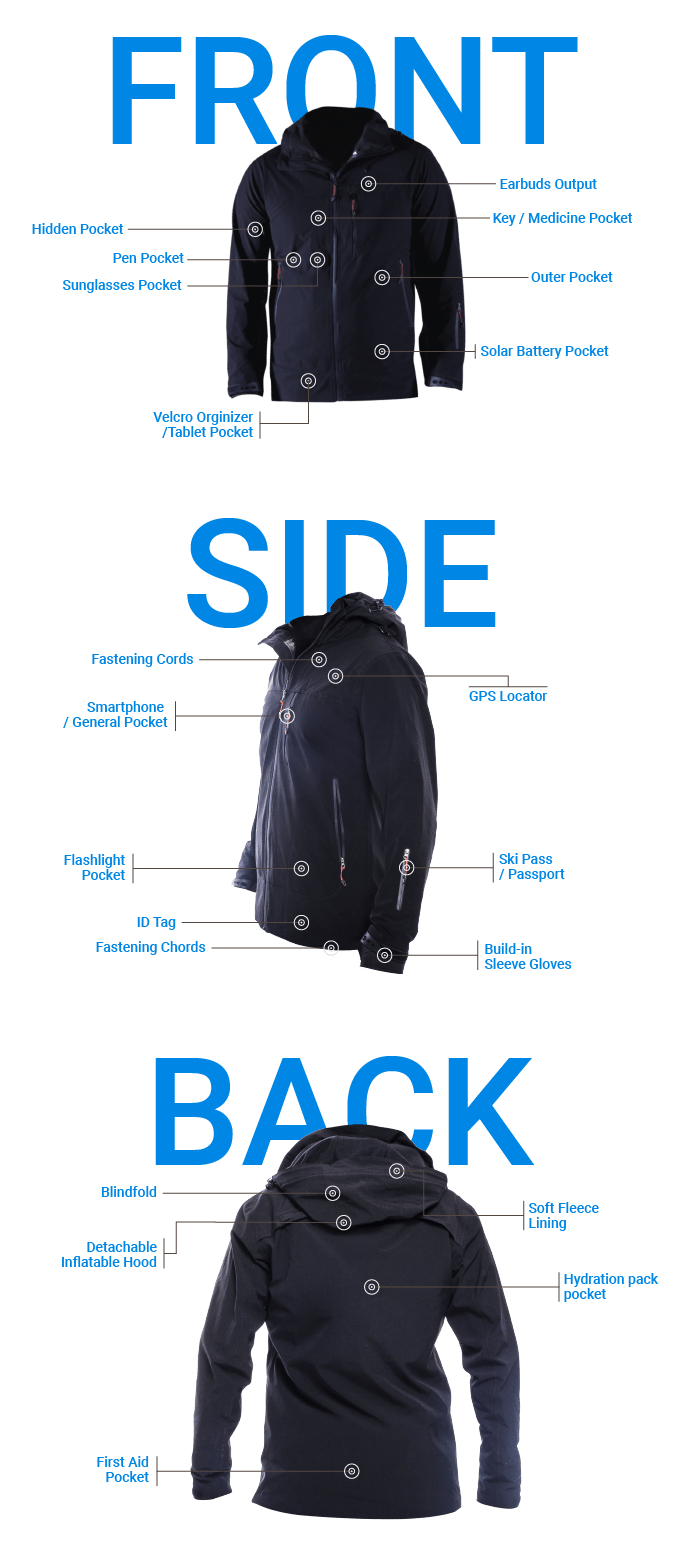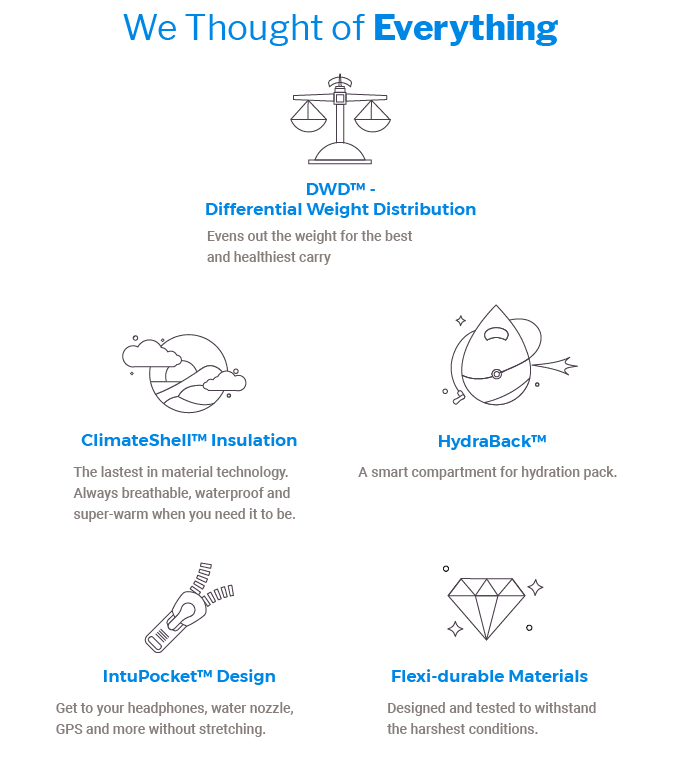 DWD: Differential Weight Distribution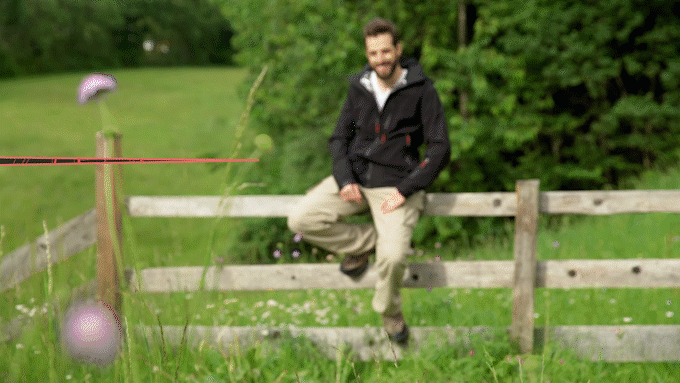 Inflatable Hood Pillow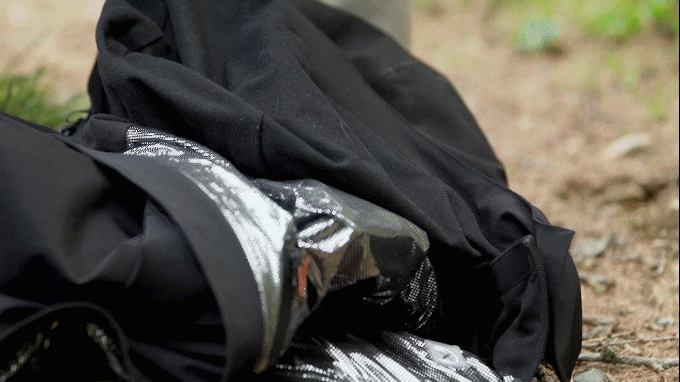 Built-in Sleeve Gloves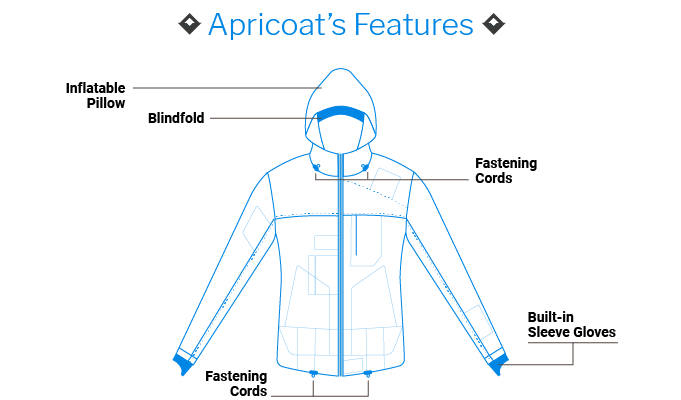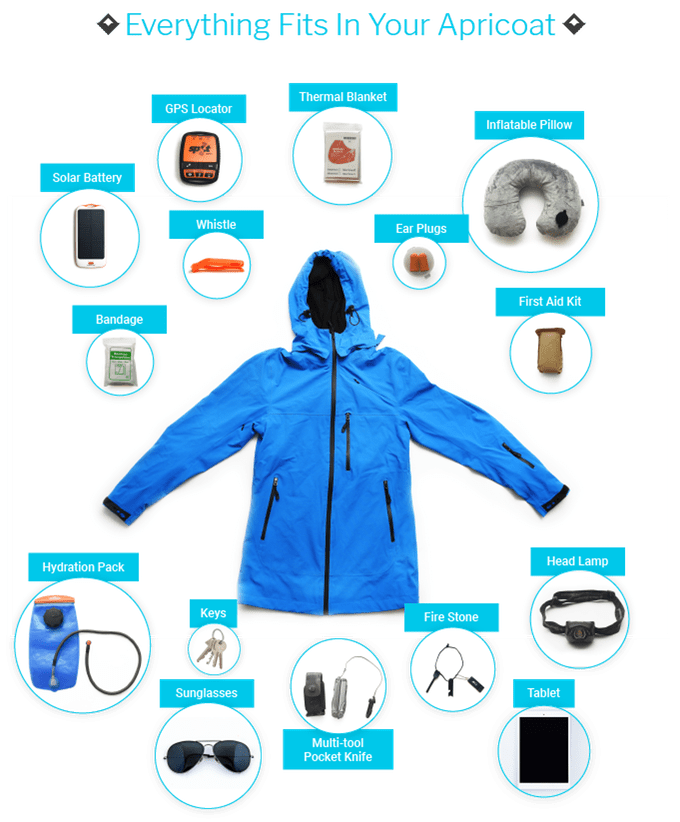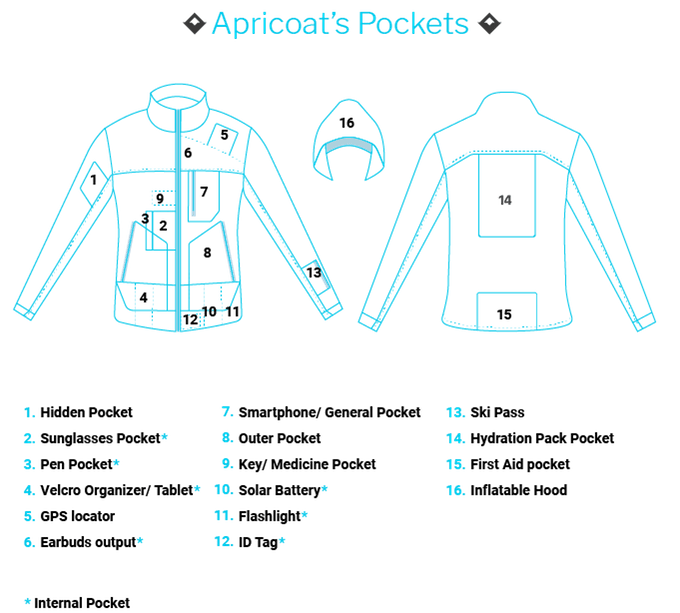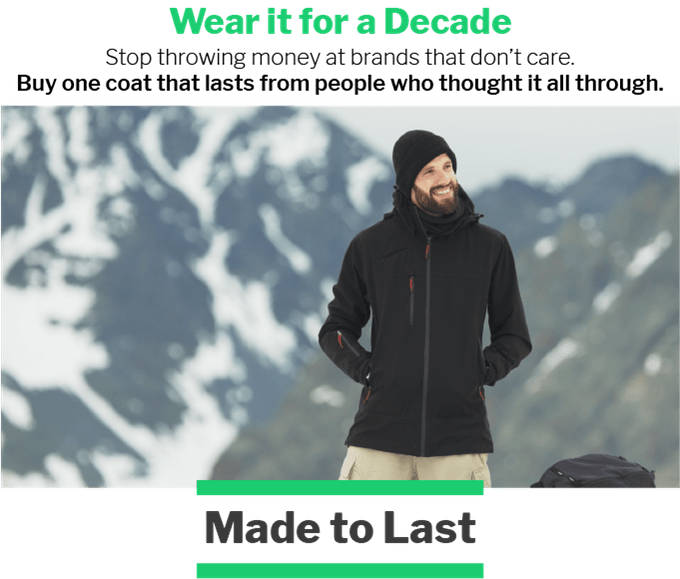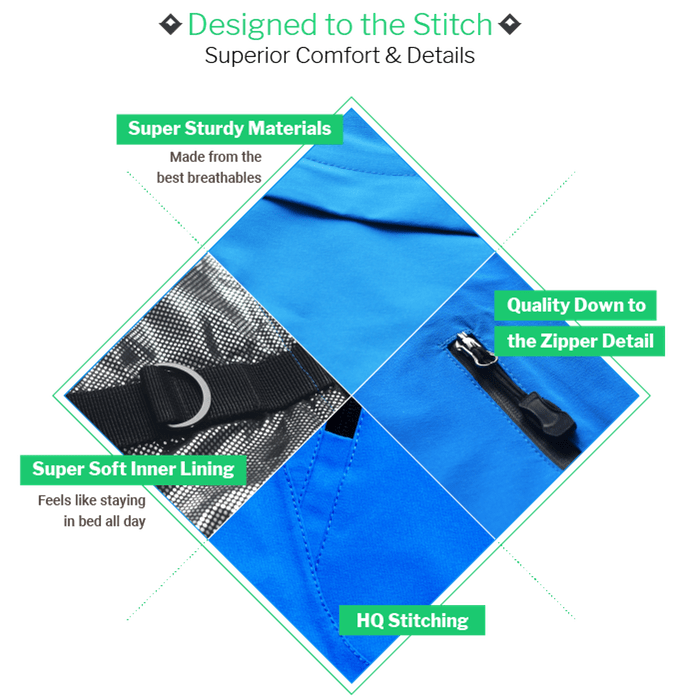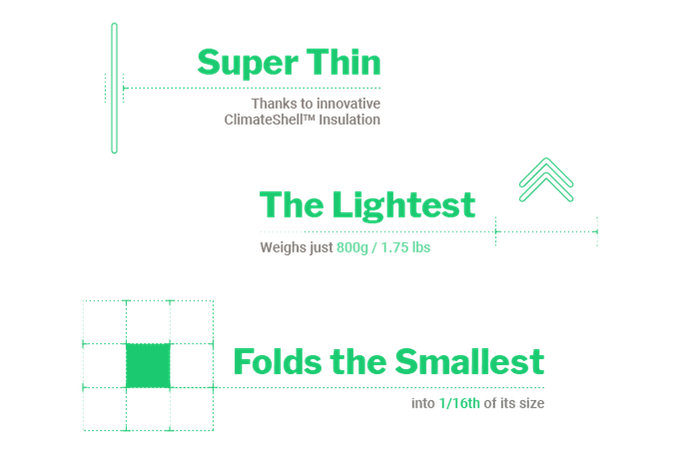 Why are we so confident? We've already been wearing the apricoat for a little while, and we know just how great it is. We also have our post-campaign map already handled, and we're working with experienced partners that tell us what to expect. Not to mention (OK, we'll mention it) one of our co-founders is an experienced textile manufacturer with over 5 years of experience doing just this in a variety of ways.
We've also tested Apricoat all over the world, so we're confident no matter where you are, you'll be quite pleased with it.
Apricoat comes fully warranted against defects in materials and workmanship with a 1 year guarantee. Damage caused by improper use is not covered.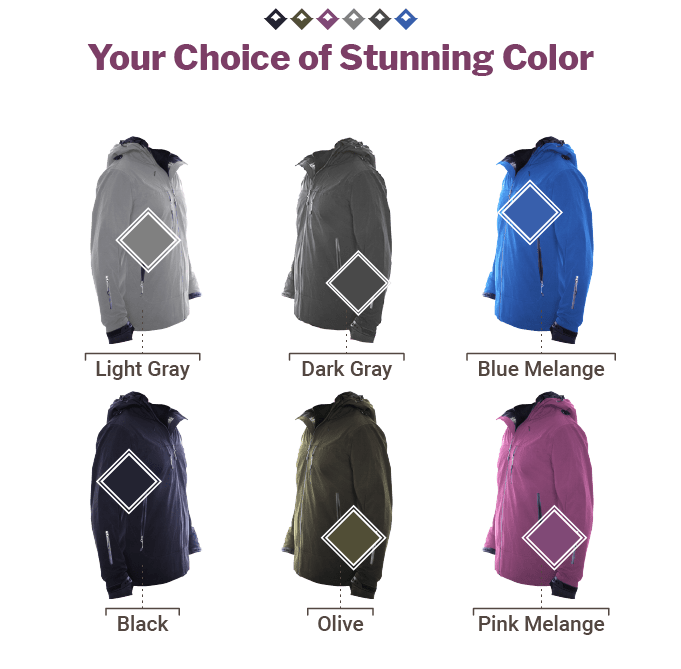 We've sourced some awesome gear to include in a fully loaded apricoat. They arrive already snug in their respective pockets. That way you can just put it on and get exploring.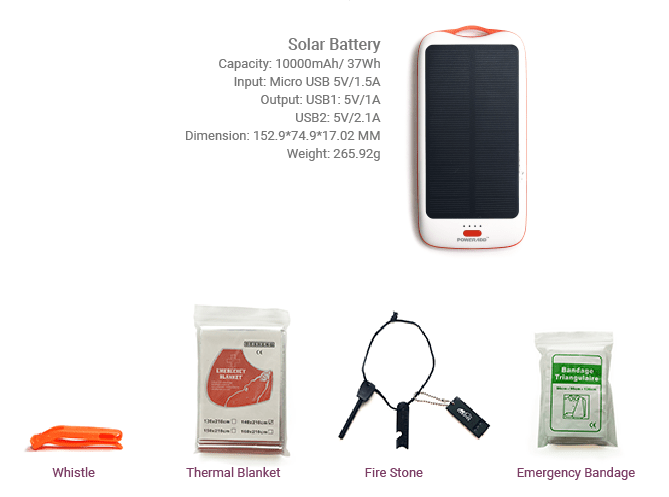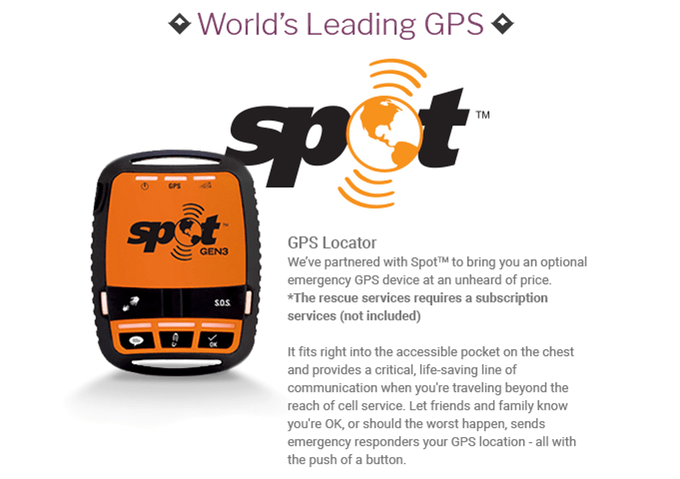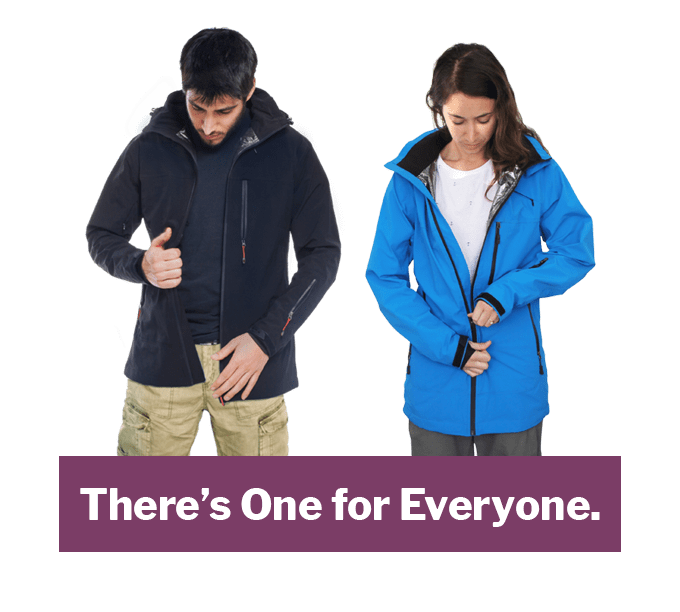 Please note: The measurements below are of the jacket itself, measured whilst flat. In order to find your size follow the instructions below.

How to measure
Back length (center): Measure from neck down to the end of the back. Make sure the tape measure is leveled and firm against the body.
Chest width: Measure at the fullest part of your chest, under the armpits and over the shoulder blades. Measure across your chest, not around it. Make sure the tape measure is leveled and firm against the body.
Waist width: Measure across your waist, not around it. Make sure the tape measure is leveled and firm against the body.
Sleeve length (from shoulder): Measure from top of your shoulder down to the wrist. Hem:
Hip width: Measure across the fullest part of your hips. Make sure to meausre across and not around.
* We'll contact all our backers after the campaign for size and color selection.
** A 0.4-0.7" / 1-2 cm difference is possible
*** In the case of doubt, we recommend choosing the larger size.


We're a team of International explorers, who have banded together to make the ultimate adventure coat. On the map below you'll see the places we've worn the different prototypes of Apricoat in the last 3 years, until we got it just right.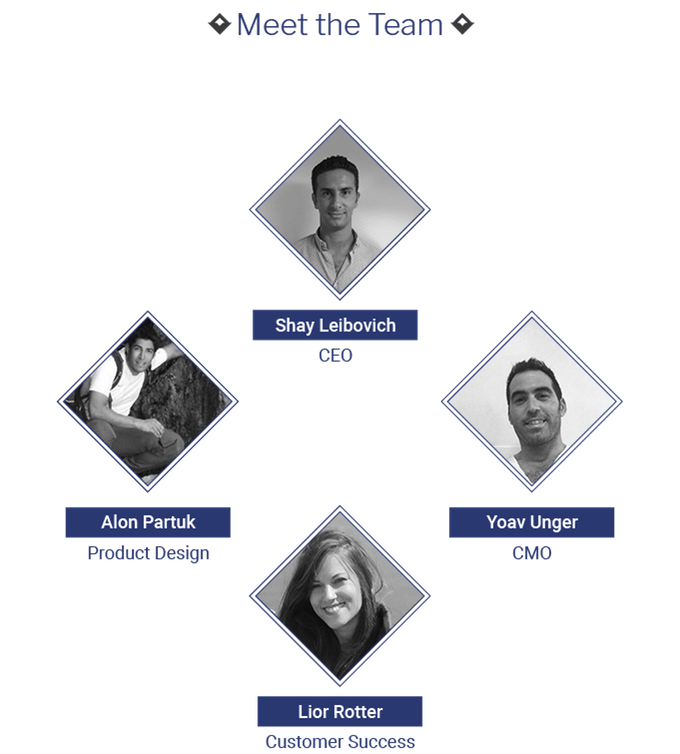 FAQ
Q: Is Apricoat water-proof?
A: Yes, Apricoat is water-proof at 9,000-10,000mm level.
Q: What is the temperature range that Apricoat is good for?
A: The temperature range the coat can stand depend from person to person, but it's definitely good down to -4F / -20C (with a thermal top). This is thanks to ClimatShell(TM), the key component of Apricoat insulation. A body temperature recovery technology that manages to increase the temperature around the body by about 30% on average, without adding any weight or volume, without compromising on the moisture and humidity removal and excess heat quickly and efficiently of high-quality of thermal fabric. Thus helping to regulate body temperature and adding comfort in cold conditions, at any level of activity.
In addition, the coat has built-in hood and gloves which help keep you warm.
Q: What is Apricoat's exterior material made from?
A: Apricoat's exterior is made from super breathable Polyester based fabric. A special membrane covers the fabric and gives it its breathability capability.
Q: How much does Apricoat weigh?
A: Apricoat is only 1.7 lbs / 0.8 kg empty, and only 3.7 lbs / 1.7 kg when fully loaded!
Q: When will I choose my size and color?
A: After the campaign is over we will contact all our backers to get size and color requirements.
Q: Where do you ship?
A: We ship Aprcioat world wide.
Q: Is Apricoat machine washable?
A: Absolutely, you can feel free to put in the washing machine with matching colors.
Q: How will the manufacturing of Apricoat be carried out?
A: Apricoat will be manufactured in one of the leading high-quality manufacturers in the world located in China, specializes in producing coats for travelers.
The Quality control (QC) will be done by a worldwide leading third party company in its field, which comes especially from abroad to perform quality tests in addition to the tests carried out by the factory.
Samples from the assembly line will be sent to a laboratory in several stages of the production process for testing to ensure that all technical properties have been maintained such as water resistance and breathability.
Quality is our guiding principle, and we're not going to compromise on it.