Introducing TouchPoints™ basic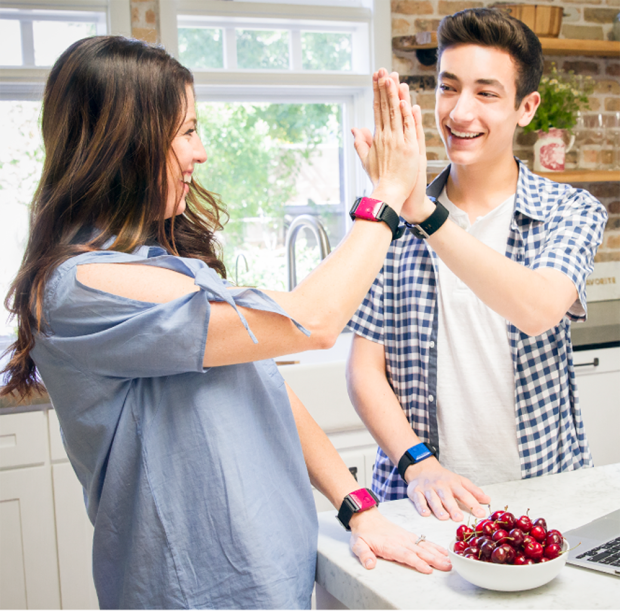 TouchPoints™ basic are non-invasive neuroscientific lifestyle wearables that use patent pending neuroscience to relieve stress, improve sleep, performance, and focus, and can reduce cravings and anger.
Thousands of TouchPoints™ original users report a 71% reduction in stress in just 30 seconds.
Parents have reported that there are many conditions which have been helped by TouchPoints™. Those with Autism share that TouchPoints™ help with sensory processing disorder by addressing the underlying stress. Individuals with ADHD share that their attention and focus improve significantly and that they find it easier to focus on homework or during school exams with use. TouchPoints™ have also been reported to help patients with Parkinson's disease by alleviating anxiety and agitation as their medicine wears off as well as reducing the severity of tremors in some cases.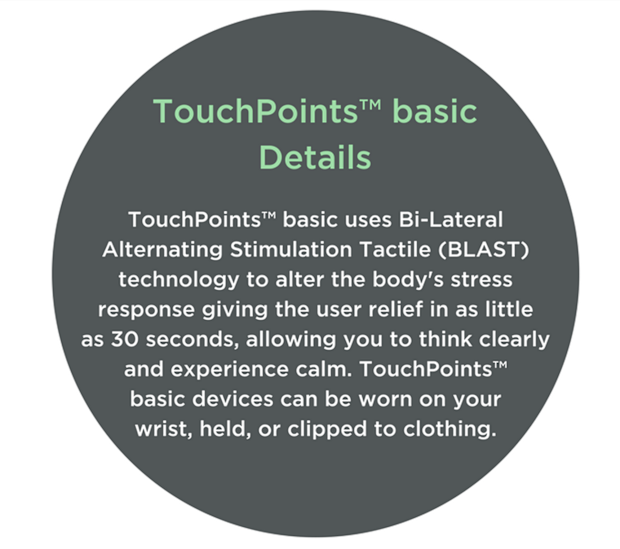 Improve your life, wherever you are...

TouchPoints™ for Autism
Many TouchPoints™ users have had great success with using TouchPoints™ as a tool for Autism. Meet Jacob Holma, a high-performing 17 year-old with autism, who uses TouchPoints™ both at school and at home daily. Watch the inspiring story of how these wearables changed his life:
TouchPoints™ for ADHD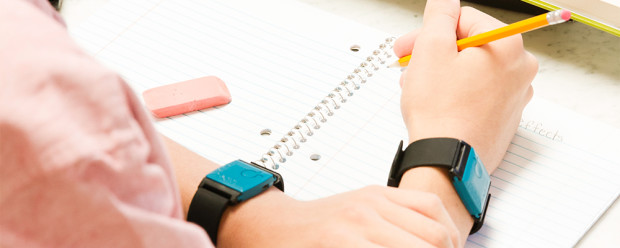 TouchPoints™ have also shown to be an effective tool for managing ADHD. 9 year-old Brennen's mom Mary describes how TouchPoints™ have helped manage Brennen's nightly routine:
"Night time is much more peaceful in our home now...
He used to have a really hard time settling down and falling asleep. Now he is much calmer and focused and I don't have to follow him around and make sure he isn't acting up." Mary noted that when Brennen cannot finish his homework before 7 p.m., she has him use TouchPoints™ to help him sit still and focus.
"It just seems to take the edge off his need to constantly move and things go much smoother."
TouchPoints™ for Parkinson's
Many Parkinson's patients have reported that TouchPoints™ provide relief for symptoms associated with PD. Recently, Co-Founder and Chief Science Officer Dr. Amy Serin tested TouchPoints™ on a Parkinson's patient. Watch as TouchPoints™ help make her tremors disappear:
Our Vision is to create a more healthy, peaceful, and productive world through a fundamental shift in the way people understand and handle their stress response.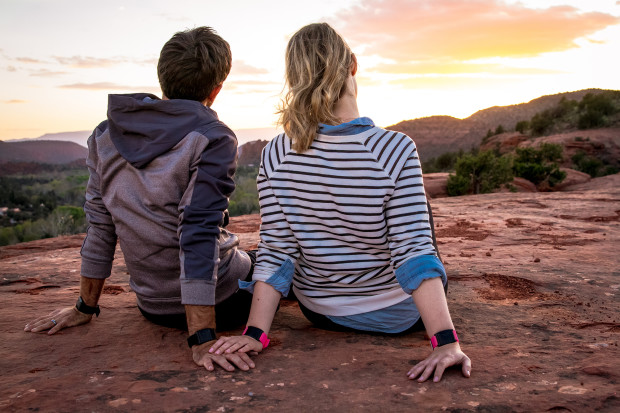 •Made in the USA
•Packaging and Fulfillment by Legally Blind Individuals.
•Utilization of Local Companies whenever possible for boxes, graphics, printing, and carry bags
FAQs
How does TouchPoints™ basic help reduce my stress?
TouchPoints™ use BLAST technology that gently interferes with the body's stress response and produces a more calm, focused state. Thousands of users report they feel more calm, can focus, are able to sleep better, and perform better with use. TouchPoints™ can be used for a short duration to spot-treat stress, or they may be left on for longer periods of time to prevent it, as well as 15 minutes in the morning and at night to help improve sleep.
Who Should Use TouchPoints™?
Anyone who would like to feel calm or help calm down their friends, family members, or co-workers. Moms, executives, performers, athletes, kids, teachers, occupational therapists, psychologists, medical doctors, and first responders are some of the early adopters who now use TouchPoints™ on a regular basis in a variety of situations. Parents especially find TouchPoints™ effective for managing their children's ADHD and anxiety.
Is there research to back up TouchPoints™?
The TouchPoint Solution™ recently analyzed statistics from thousands of TouchPoints™ users who voluntarily entered metrics into the product's app. Learn more about the research here.
The Proof Is In The Picture.

This is data from an electroencephalogram of a brain of a 38-year-old male CEO. The left image shows excess beta activity, which translates into heightened anxiety, stress, and restlessness. The right image shows beta activity after just one minute of using TouchPoints™ with BLAST technology.
The immediate reduction in excess beta activity was consistent with the CEO's report that he felt more focused and able to problem-solve after TouchPoints™ were activated for 30 seconds.
Optimal beta activity is associated with focus, possible memory enhancement, and the ability to problem-solve without interference from anxiety.
Images are qEEG results using a Cognionics Quick-20 Dry Headset, Neuroguide version 2.8.7, and LFT Tools Software for analysis. They show a significant reduction in excess beta activity 30 seconds after BLAST application in an eyes-open resting state condition was administered. (z = 2.5, z = 2.0)
Our Story
On a hot Arizona morning in late 2015, Vicki Mayo confided in her close friend about a serious parenting challenge. Vicki's young daughter had been experiencing night terrors, and Vicki, who had tried everything, was at her breaking point – she didn't know what else she could do to help her six-year-old, whose nighttime screams were stressful not only to the child, but to the entire family.
Luckily, her close friend was Dr. Amy Serin, a top neuropsychologist specializing in research and clinical treatment of anxiety that hampers relaxation, sleep, and ability to cope with sensory stimuli. Dr. Serin had used BLAST technology with her patients, her children and herself and suggested Vicki try the non-invasive, gentle set of alternating vibrations designed to alter the body's F3 response to stress and anxiety and to restore homeostatic nervous system functioning.
Vicki tried the technology with her daughter that night, and was floored by the results. The technology worked, and her daughter slept peacefully for the first time in months.
Vicki, a serial entrepreneur and child advocate, called Dr. Serin, who had also been thinking about how to get this technology into more people's hands to improve their lives. Together, they founded The Touchpoint Solution™ and launched a successful crowdfunding campaign in December 2016 to raise funds to create a consumer-friendly product bringing BLAST technology to market.