Please note this is a
Crowdfunding Hunt
. While Grouphunt does not guarantee the promises as advertised by the creator, what we promise is to redistribute the goods to you as soon as we receive them, similar to if you placed the pledge on your own.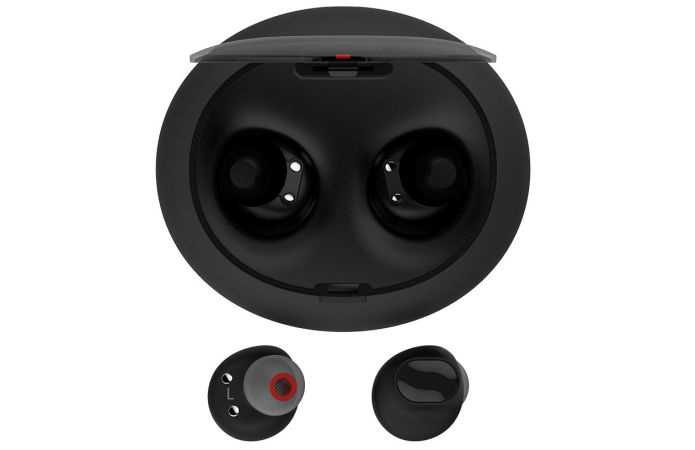 By a RedDot Design Award-Winning Team

CKCOM presents Alien earbuds, the first pair of true wireless earbuds that offer premium features at the lowest price on the market. Alien Earbuds have all of the bases covered: they're perfect for exercising, traveling, and working out.
Its true wireless design prevents cords from getting in your way, and sweat-resistant casing holds up against your toughest workouts. Custom ear tips sizes tightly seal your ears, blocking out ambient background noises. Our built-in mic slants vertically to pick up only your voice, so your can take calls without holding your phone to your ear. Pair these earbuds with your smartphone or laptop to savor your music, podcasts or TV shows without interruptions.


Astonishing Graphene-Enhanced Audio

Alien earbuds are built with graphene acoustic membranes. Graphene is a thin yet sturdy material with excellent conductivity, that allows sound waves to oscillate at their precise frequency, no matter what kind of music you're listening to. The result: bass with low distortions, while mid and high tones are carried cleanly.

Other earbuds use bulky and low-cost conductors such as silicon, which result in audio quality loss. Graphene also conducts electricity better than Silicon, allowing it to elongate battery life.

Typically, graphene-enhanced audio products are sold at premium prices, yet we're able to keep the costs low because we own and manage our supply chain.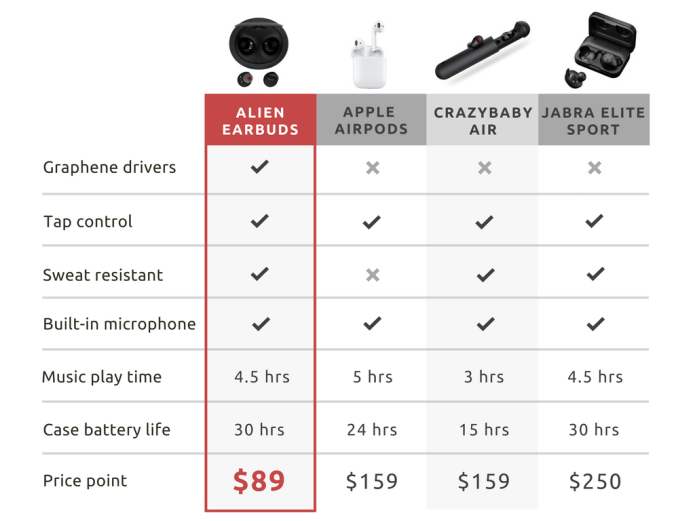 All Day Playtime

The sleek charging spaceship uses a powerful micro-lithium ion battery that can keep your earbuds charged for up to 30 hours. Earbuds can play music for 4.5 hours on a full charge.

Tight Seal Blocks Out Noises

When you put Alien earbuds in, you'll give it a slight twist to seal it perfectly into your ear canal. With this tight seal, you can block out ambient background noises and prevent sound leaks during calls.

Comfortable Fit, Stays in Your Ear

Alien earbuds comes with three tip sizes so they fit comfortably into any sized ear canal. When you're active, whether you're commuting to work or jogging, you won't need to worry about these earbuds falling out.

Each Alien earbud comes with three interchangeable eartip sizes.
Workout, No Sweat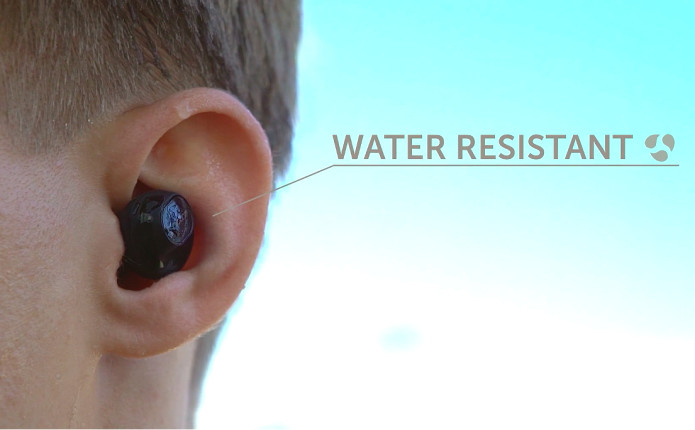 Our sweat-proof design prevents external moisture from affecting audio quality. Dust-proof encasing prevents dirt particles from building up and seeping into the equipment.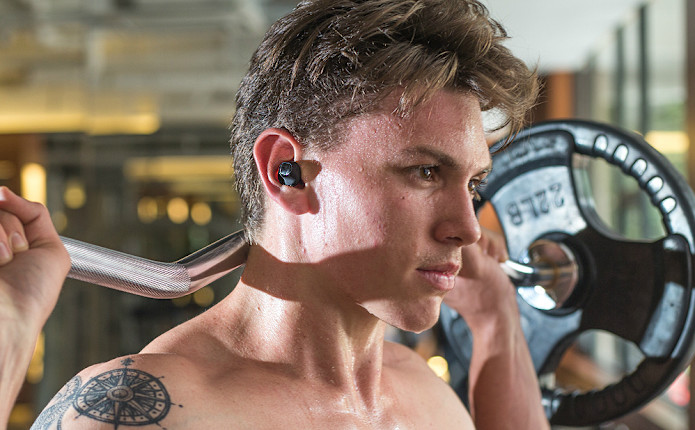 Up to 49-feet bluetooth range allows you to listen to music while exercising away from your phone.

Clear Calls Anywhere
Vertically-oriented mic picks up your voice only, so you can take important calls with clear audio. Take calls while on a crowded bus, outside at a coffee shop, or even on the streets while jogging.

Control Without a Phone

Once paired to your phone, you can skip songs and answer calls without needing to look at your phone. Use the single button to control your music and calls: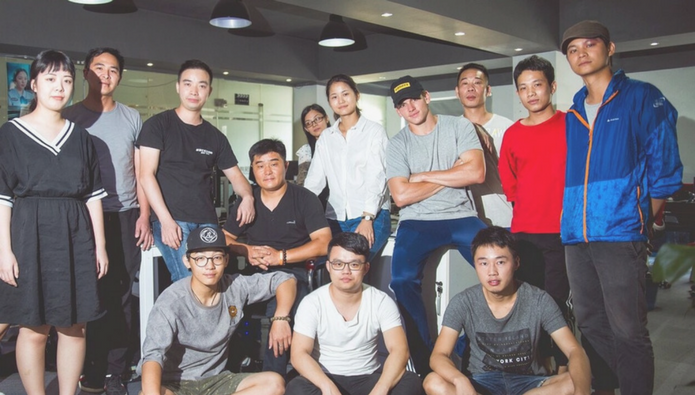 We're a Red Dot Design Award-winning team, comprised of talent across design, hardware, and product. In the past few years, we've helped other companies manufacture over 10 different products. We have a vertically-integrated supply chain, allowing us to have unique lean manufacturing capabilities that other audio brands don't have. Some of the products we've made and shipped in the past include Apple MFi-cables, bluetooth car headsets, and smartphones.
We're excited to launch our first audio brand, Alien, through Indiegogo in order to fulfill our dream of becoming a global audio leader. We're very experienced on the manufacturing side, but it's our first time building a brand, and we need your help to build better products.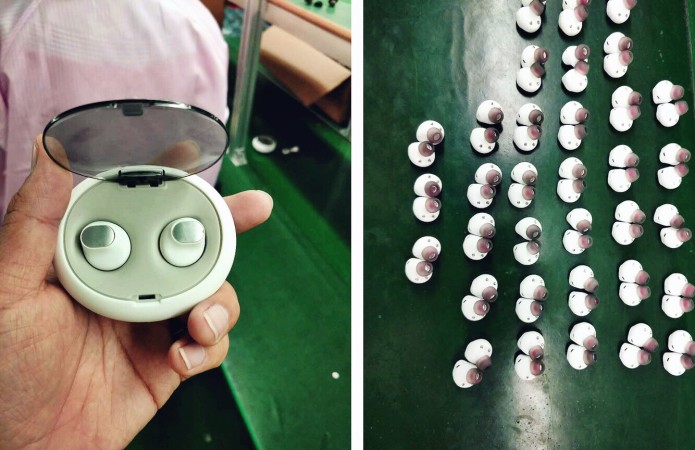 Shipping-ready Alien earbuds in the process of being packaged.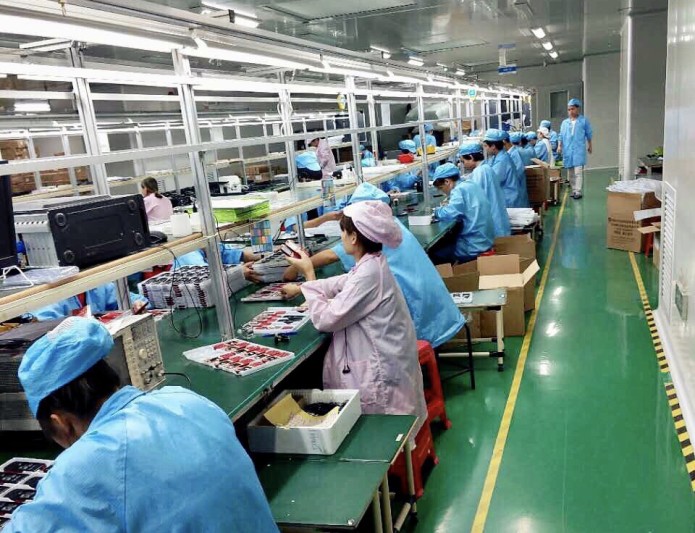 Our quality assurance team working hard to test electronic components.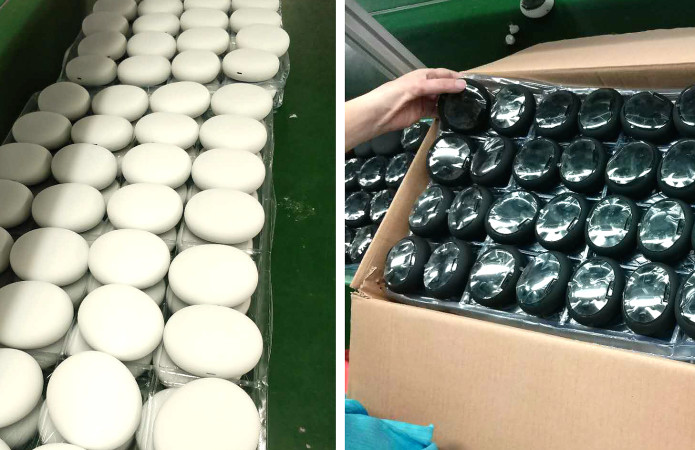 Black and white Alien charging cases, freshly hatched from the assembly line.
This is not our first time mass-manufacturing a product. We've already paid for fixed costs, including the molds, so there is little to no risk in manufacturing this product. The money you pay in crowdfunding will go toward the cost on each additional unit that we produce and ship to you.