Please note this is a
Crowdfunding Hunt
. While Grouphunt does not guarantee the promises as advertised by the creator, what we promise is to redistribute the goods to you as soon as we receive them, similar to if you placed the pledge on your own.

We believe wireless is the future of music, so we spent the last 12 months putting our passion for perfection to the test, creating the next generation of revolutionary wireless headphones. Air is the first acoustic device in the world to implement carbon nanotube technology. This is a major industry breakthrough that will allow Air to have a comfortable, ergonomic design while looking, feeling and, most importantly, sounding spectacular.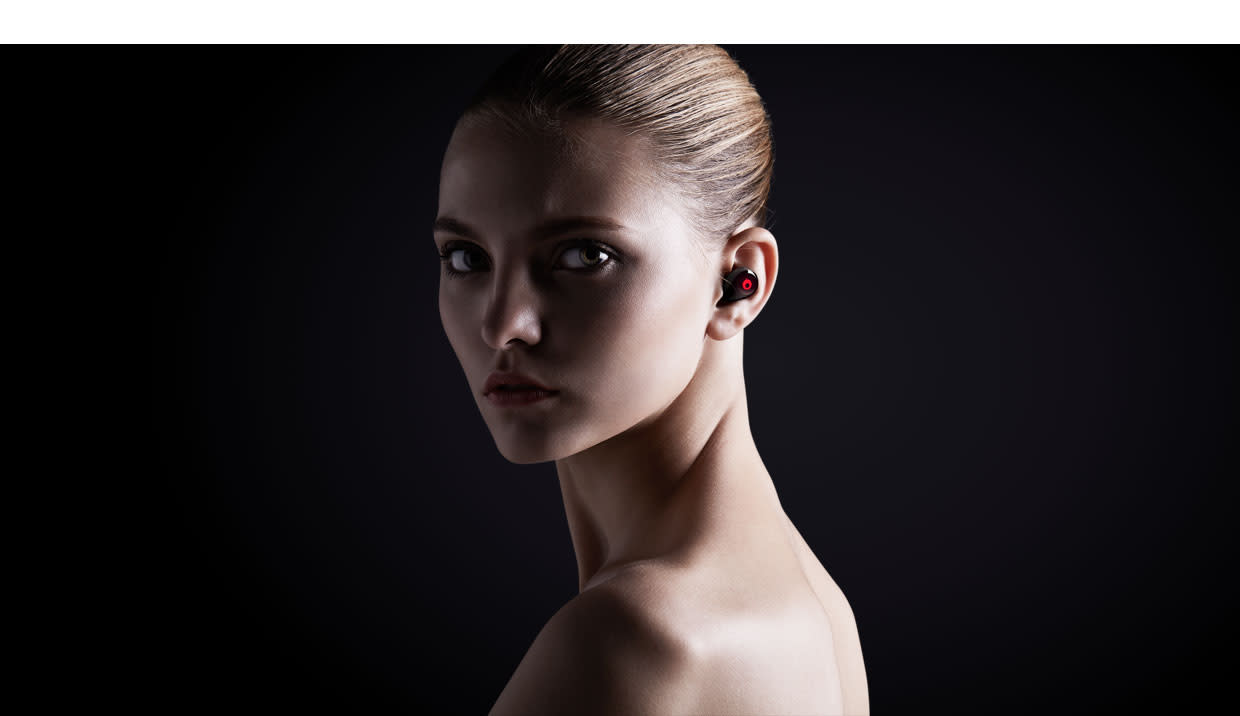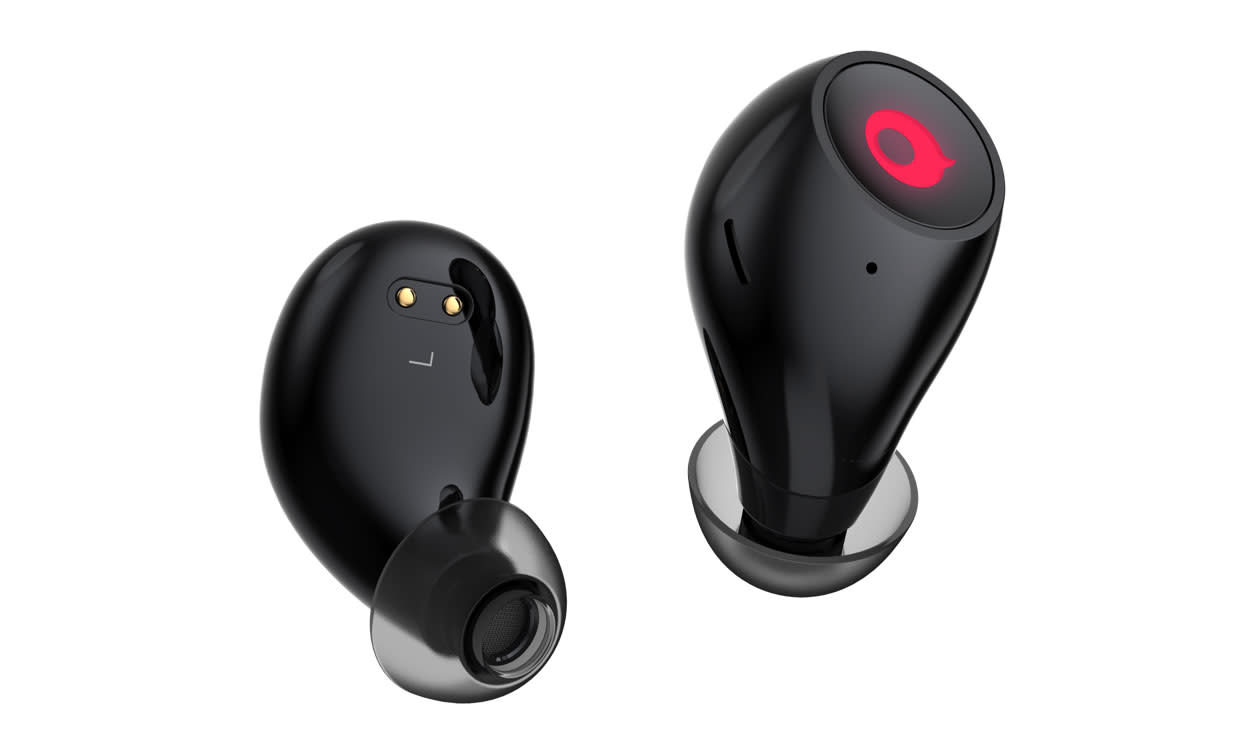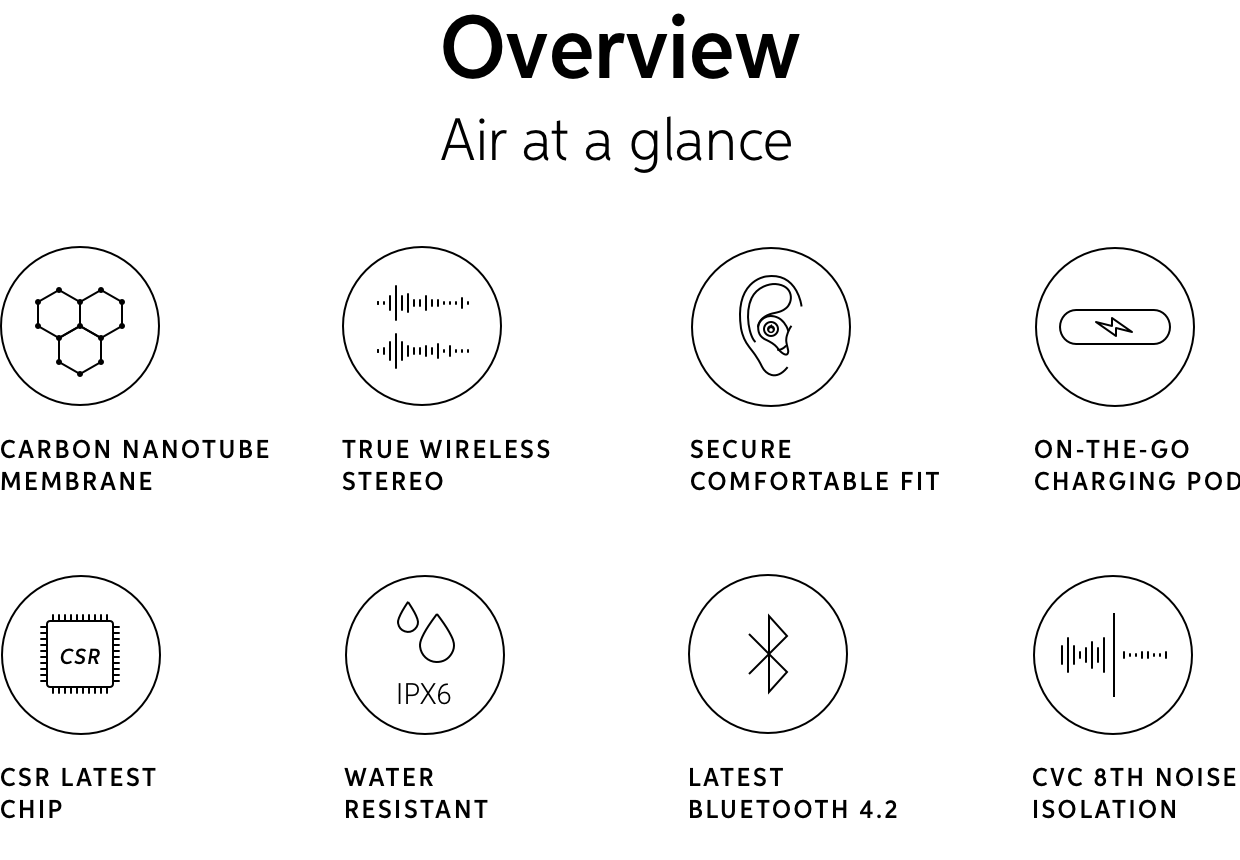 Grouphunt Deal
To unlock the lowest tier, we're looking for 500 of us Grouphunters to come together and make their pledges. All orders come with free shipping so don't waste any time and lock in your plegde! Also don't forget to share this with your friends!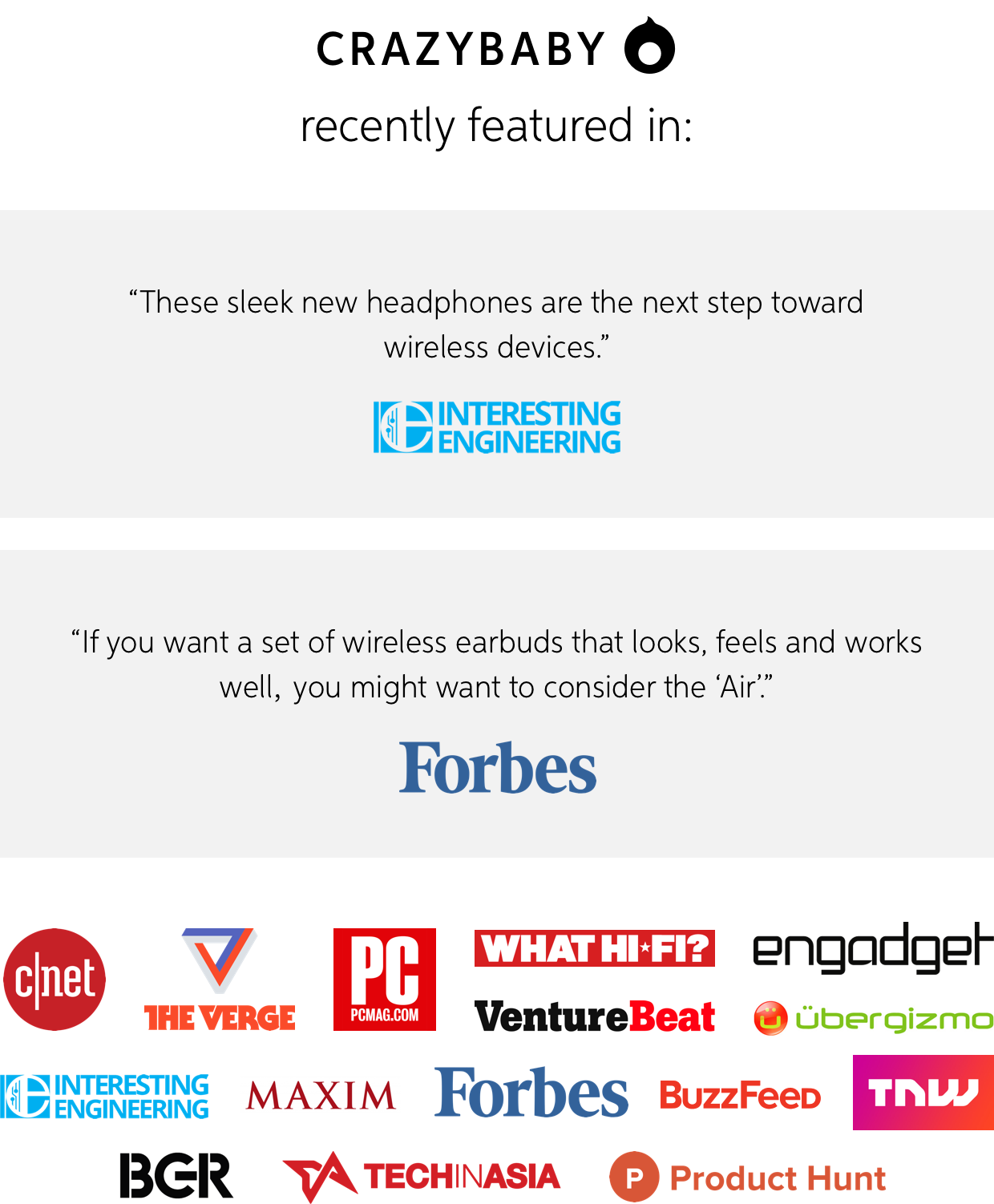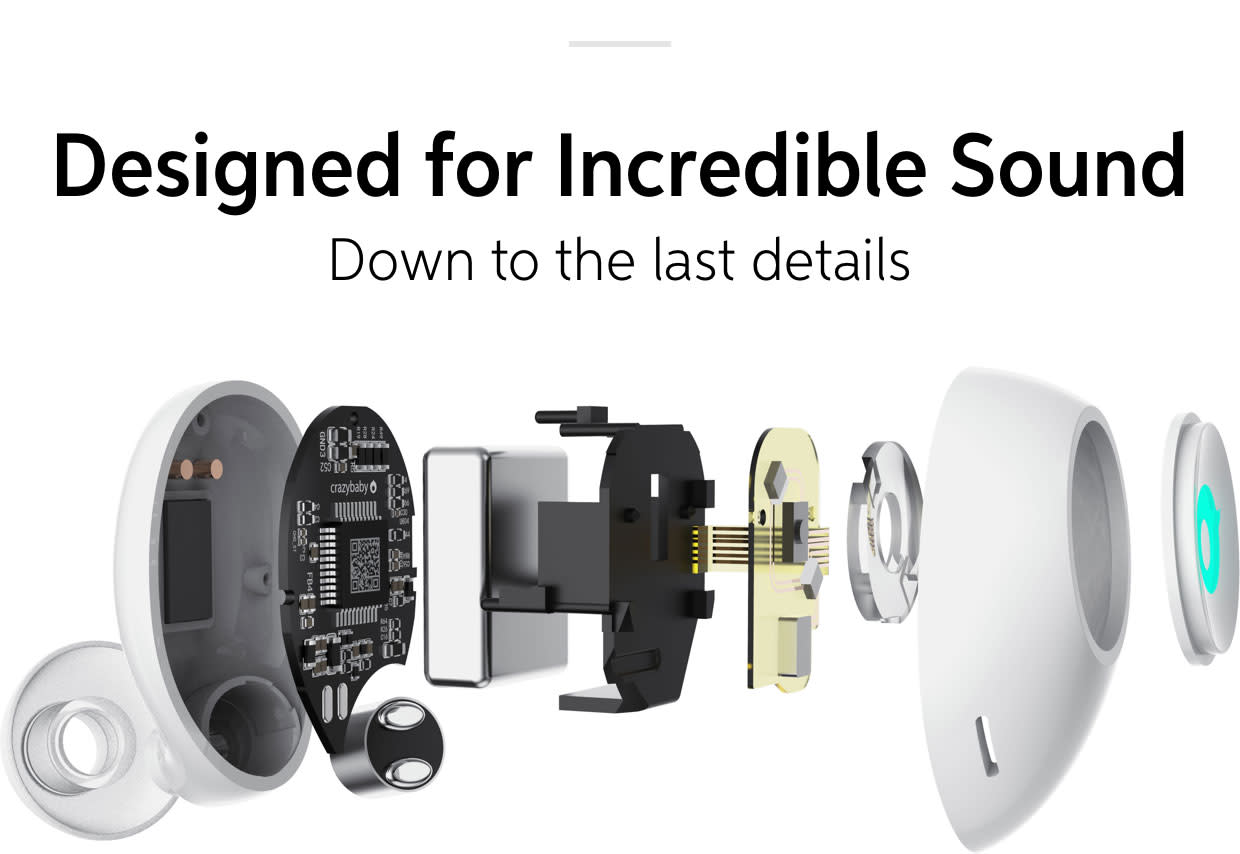 We've spent thousands of hours working with world-class acoustic labs and audio engineers to develop the very best wireless headphones - Air has been built with a 5.2 mm customized speaker driver, and utilizes a cutting-edge Carbon Nanotube diaphragm and the latest CSR chip. These features unite to deliver a design that immerses you in your music, the way it was meant to sound.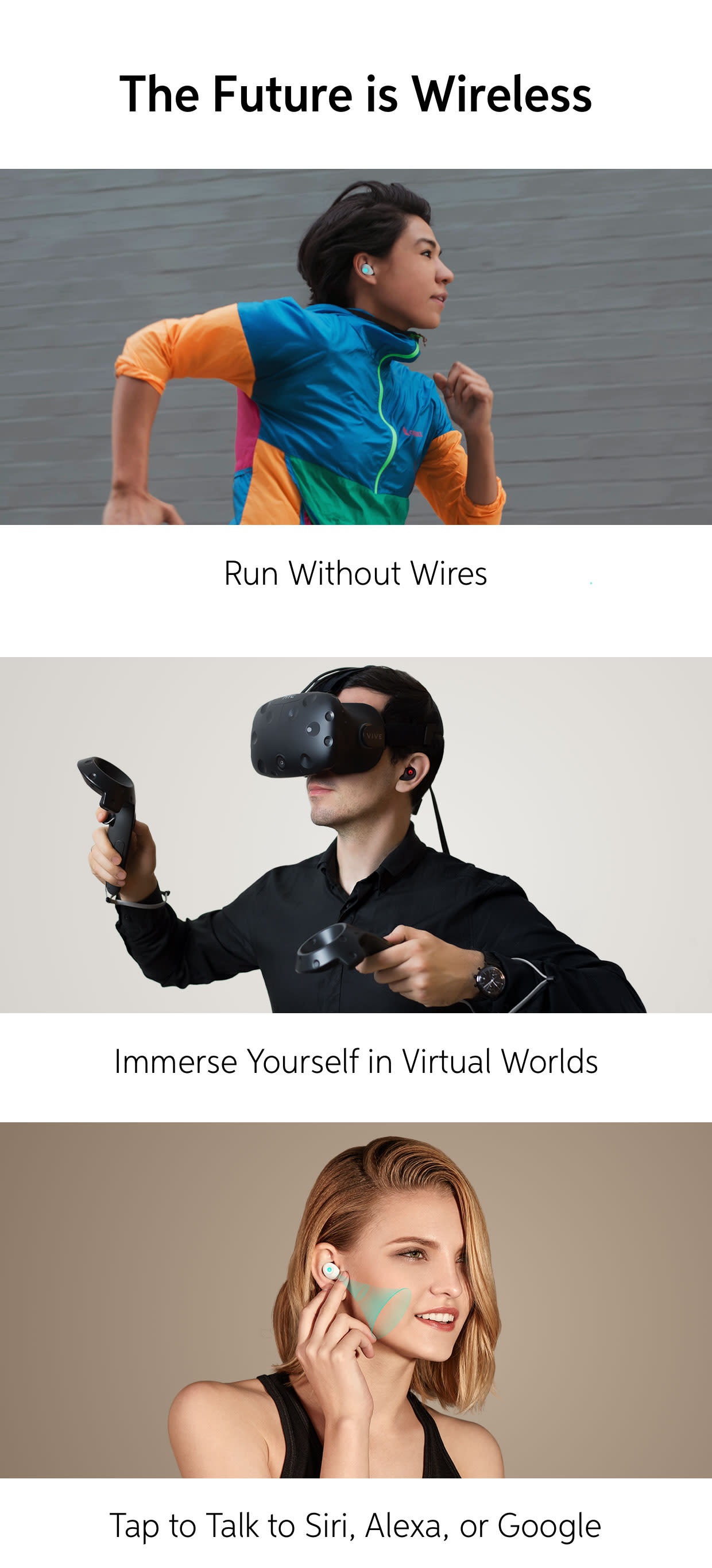 To guarantee a secure, comfortable fit for every user, we scanned and analyzed hundreds of ears. Then created a variety of size combinations to fit them. Additionally, we created three "Sport Sleeves" for using with strenuous exercise - made with medical-grade silicone, these sleeves are ultra-light and skin-friendly.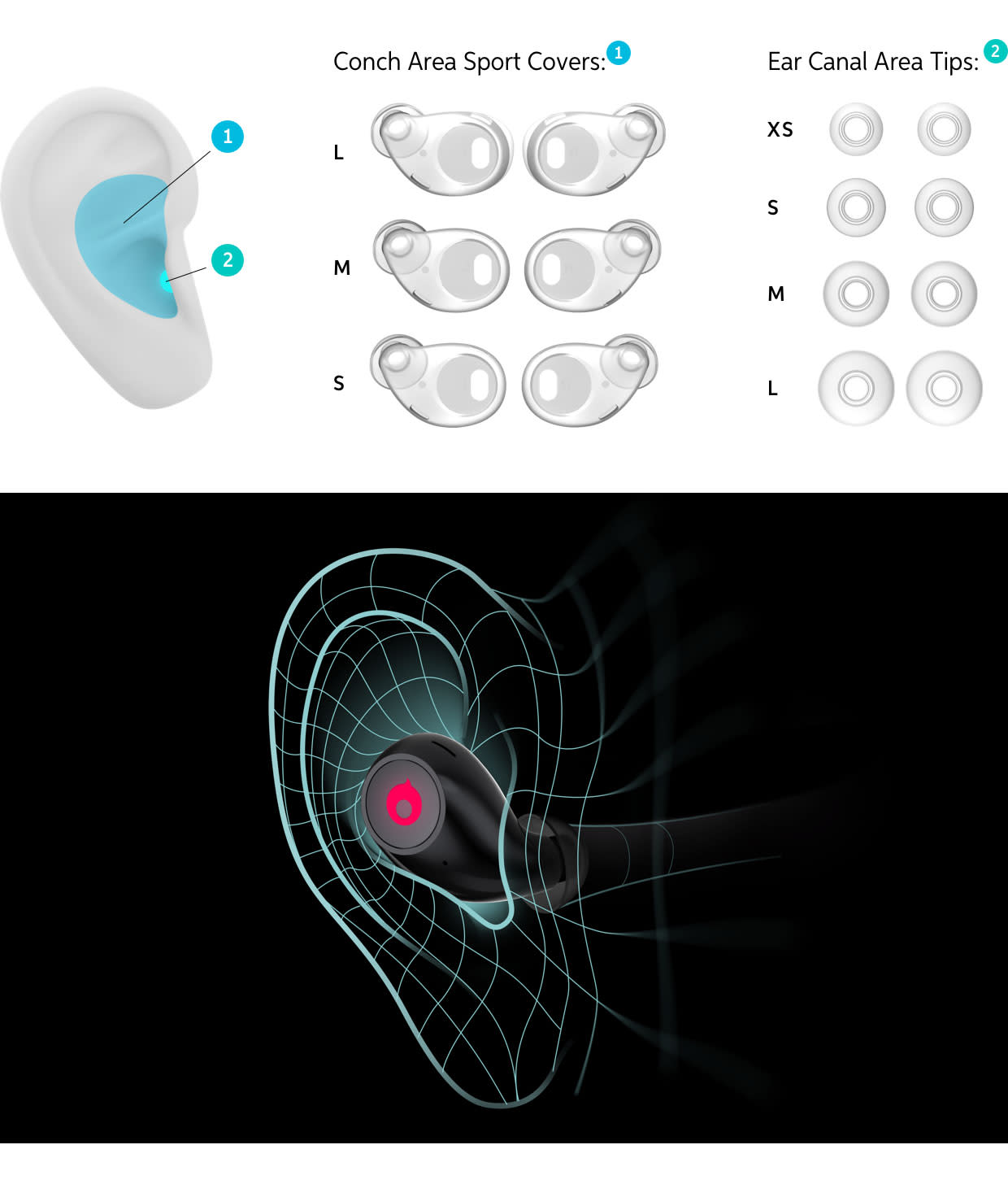 In contrast to other wireless headphones, Air is designed to fit ergonomically, without adding pressure to the conch and ear canal areas.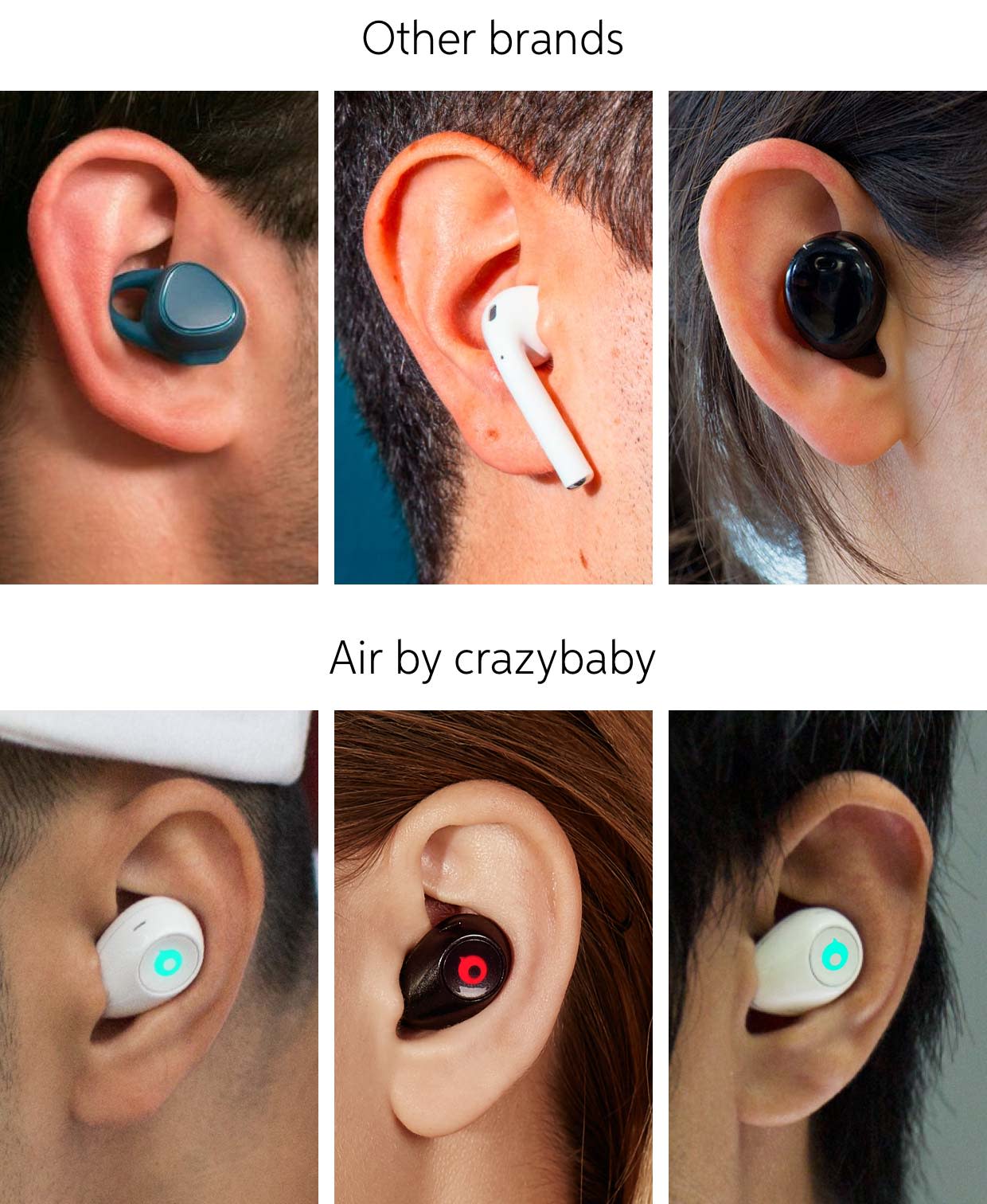 Air has what it takes to follow you through even your most eventful days, providing the soundtrack to your daily life.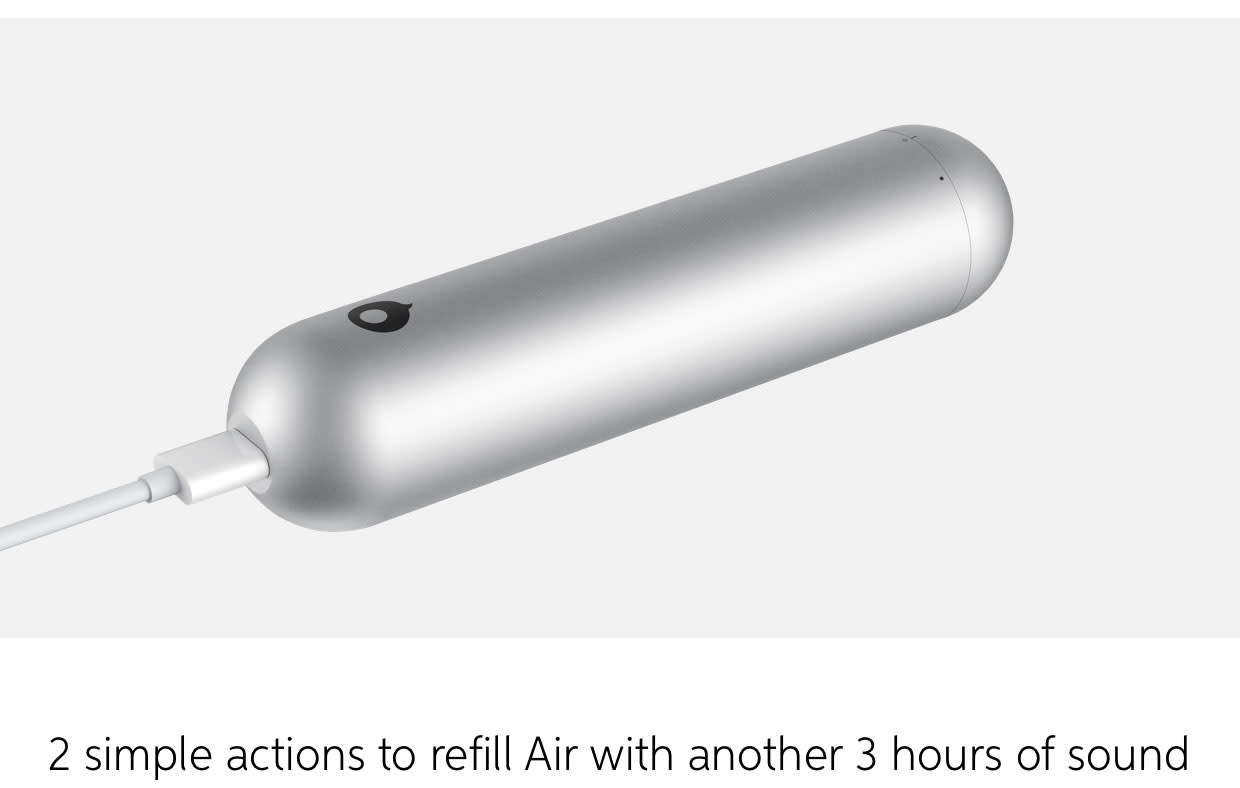 Air comes in two color combinations: BLACK & WHITE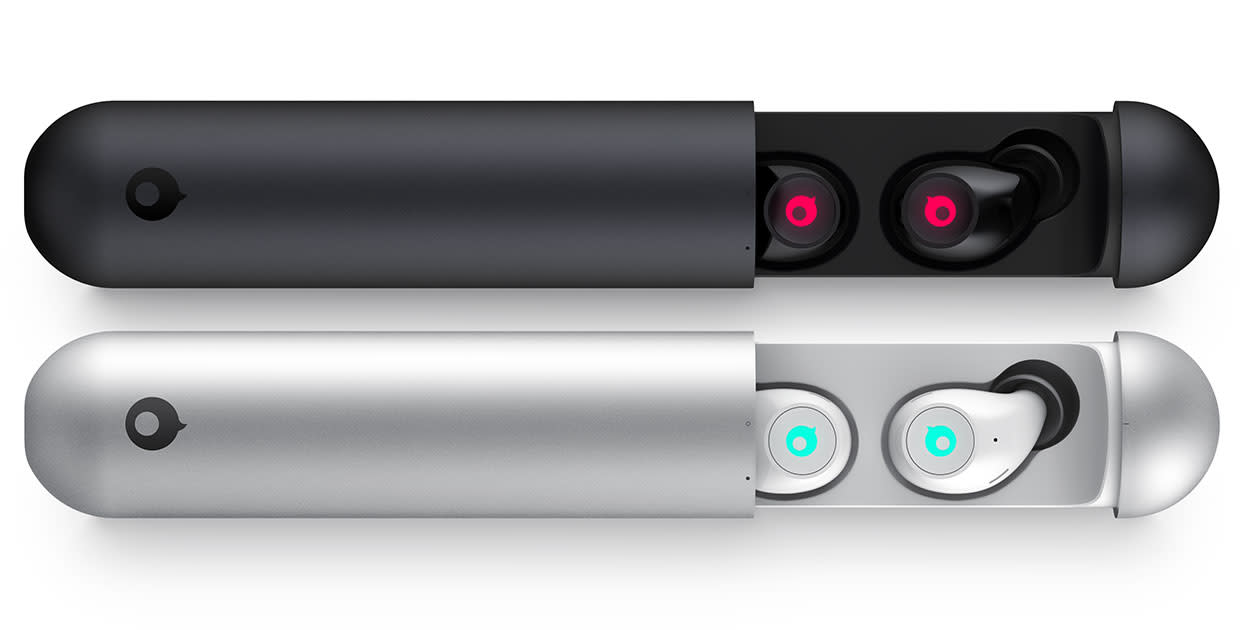 With a water-resistant rating of IPX6, Air will always be ready for the unexpected - whether you're training for a marathon or shredding a double black diamond.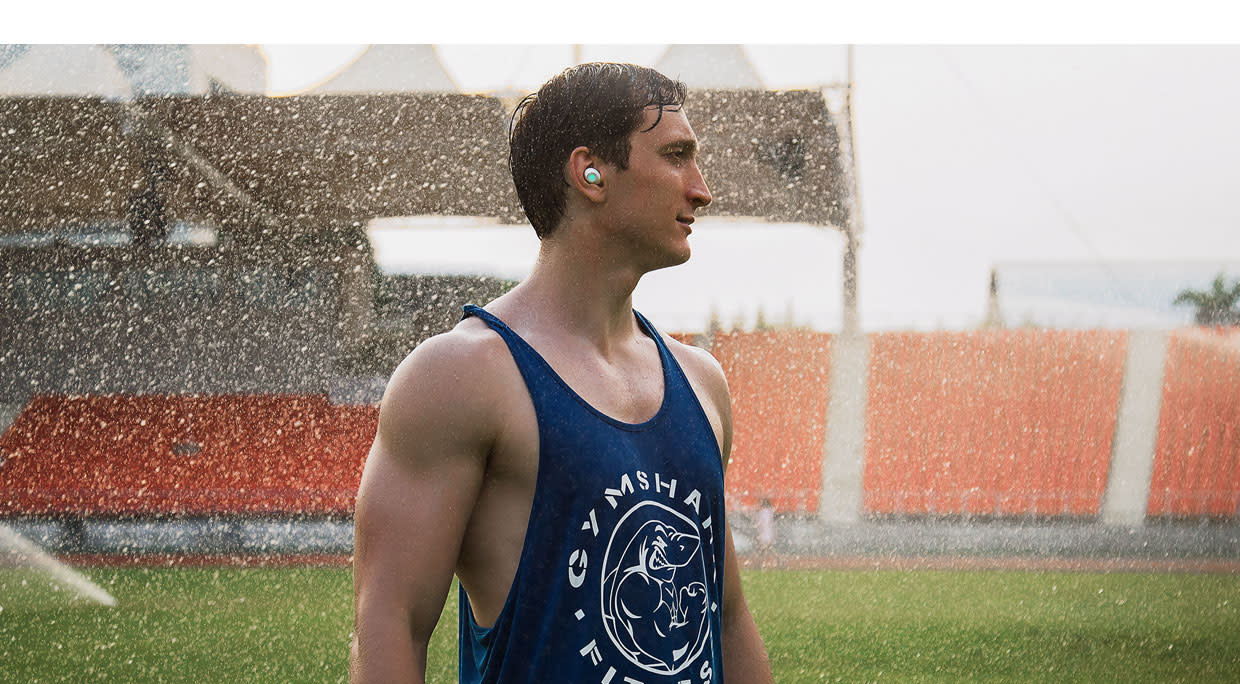 We've improved upon our own high standards of acoustic performance. Our team has worked tirelessly to guarantee high-quality sound clarity - unparalleled at this tiny size.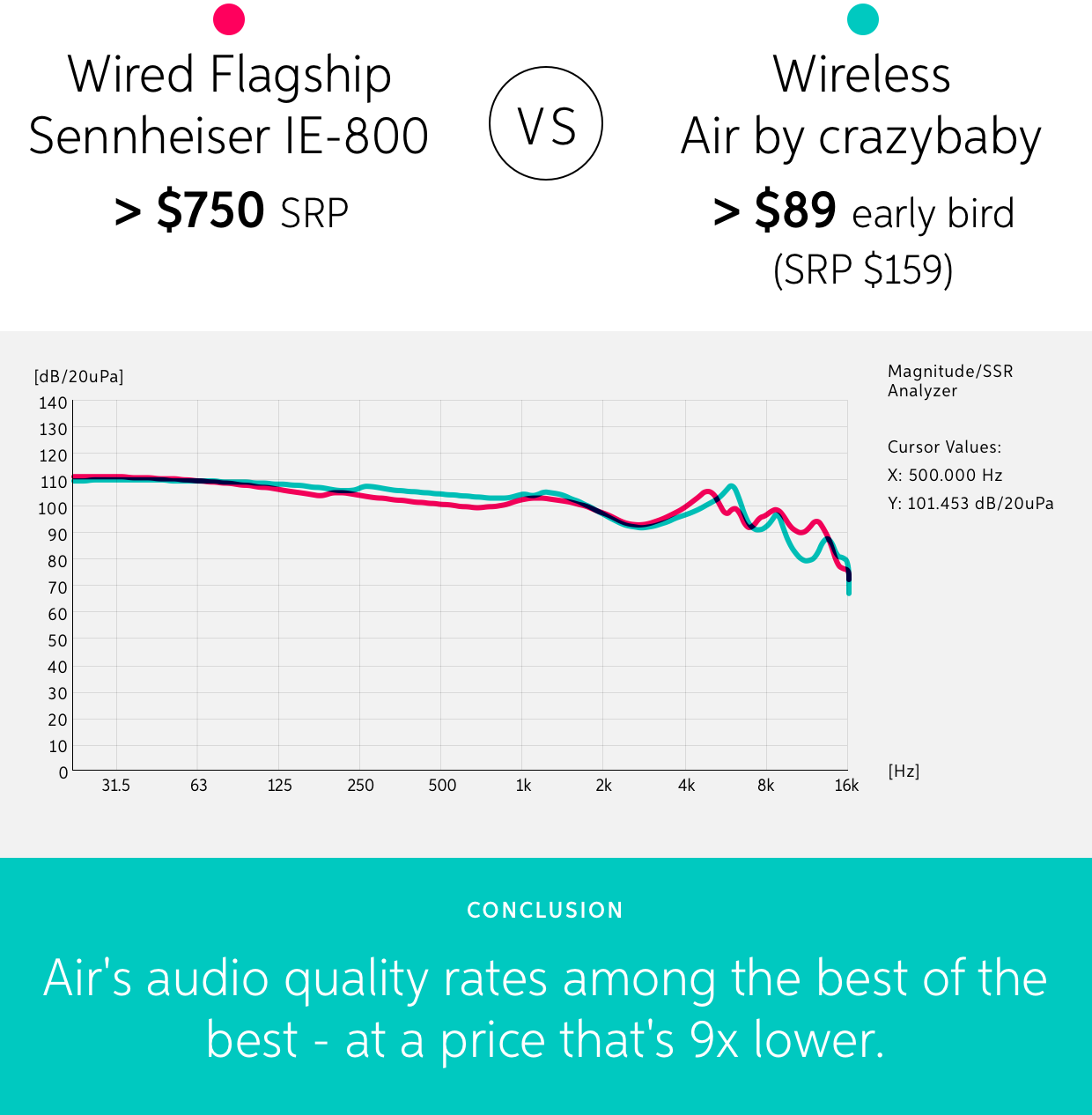 We passionately designed a larger-than-life acoustic system by utilizing a carbon nanotube diaphragm. As a result of this design, the speaker driver is compact and durable, with the ability to deliver ultra-fast responses for elegant, sophisticated sound.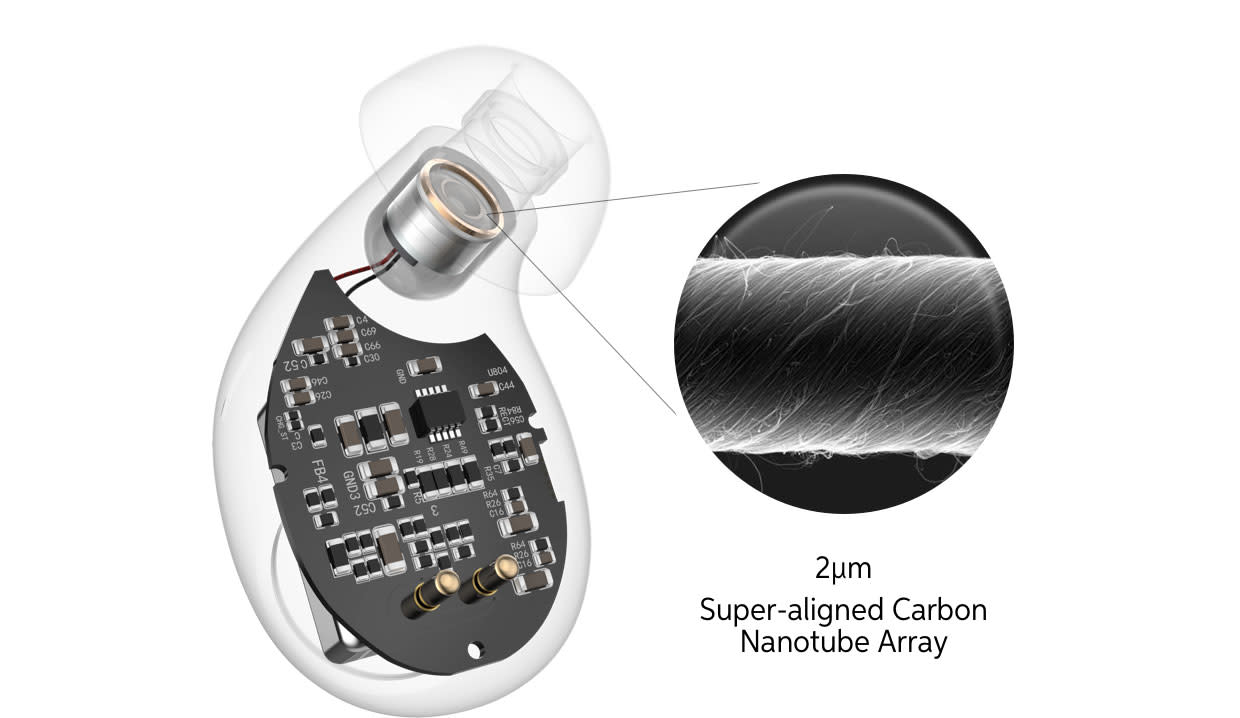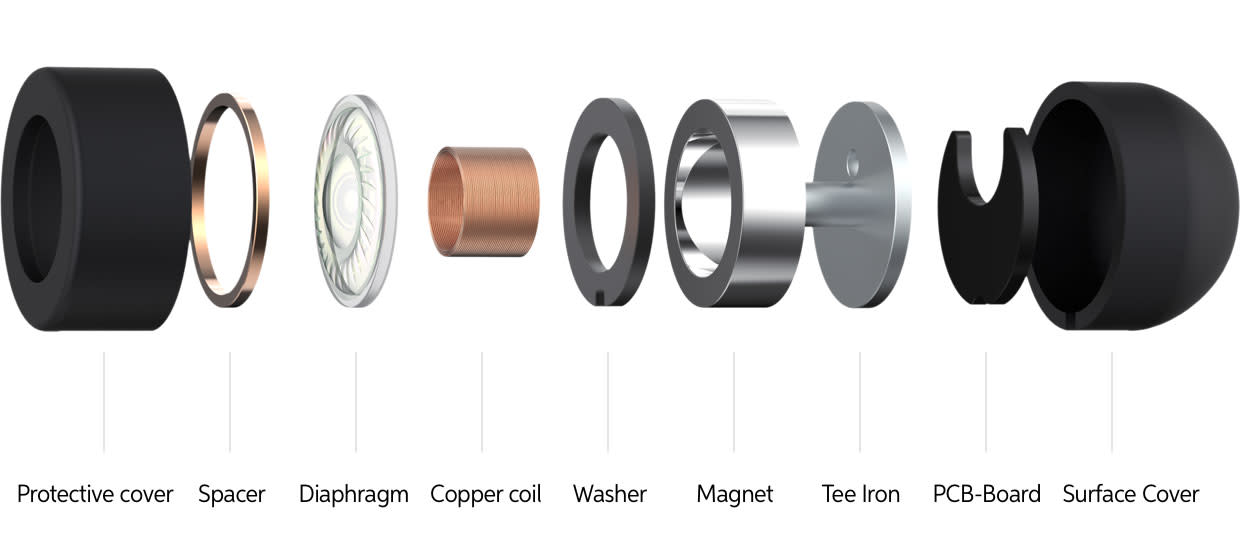 In addition to utilizing cutting-edge carbon nanotechnology, we customized the 5.2mm speaker driver using industry-leading model analysis, fine-tuning and adjusting the positioning and size of every element in the speaker chamber.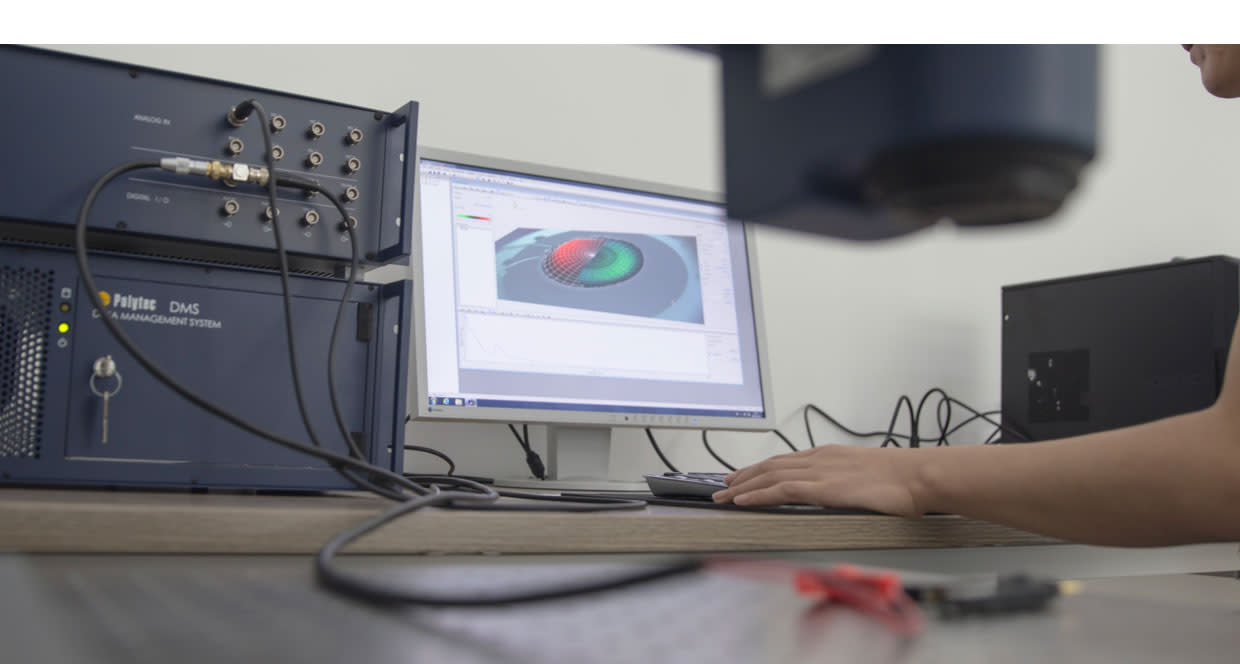 CVC 8TH Noise Isolation Technology + Air's double digital silicon microphone work together to maintain call quality by efficiently mitigating background noise.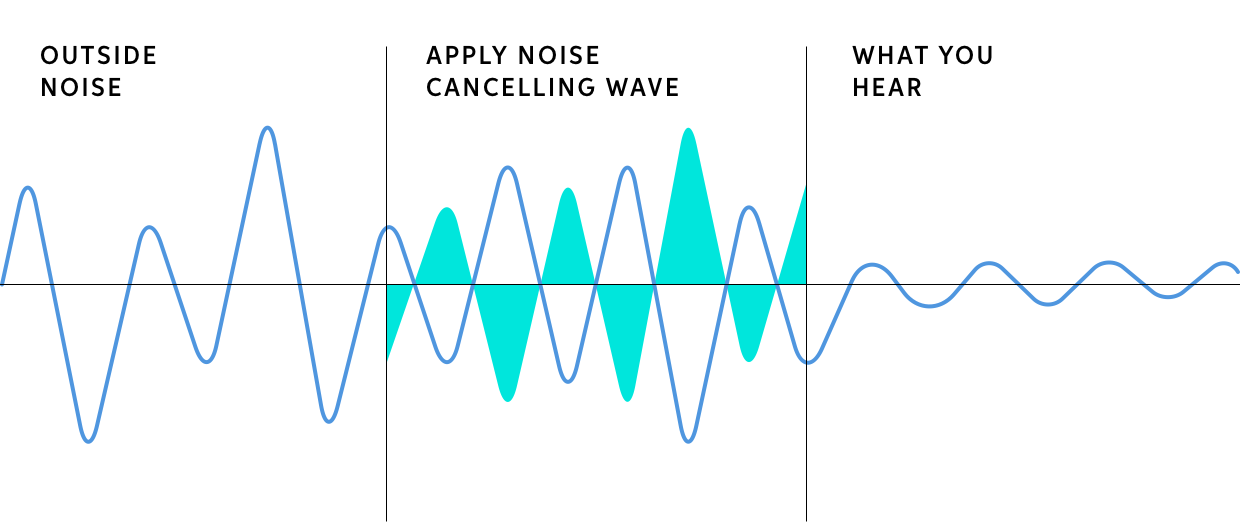 Air uses Bluetooth 4.2 (the newest bluetooth technology) to ensure crystal-clear stereo sound while paired with your device.
Compared to its predecessor, this new Bluetooth protocol increases data transmission speed by 2.5x, data volume by 10x and for the first time ever, connects over IPV6 to decrease energy consumption and provide safer internet access.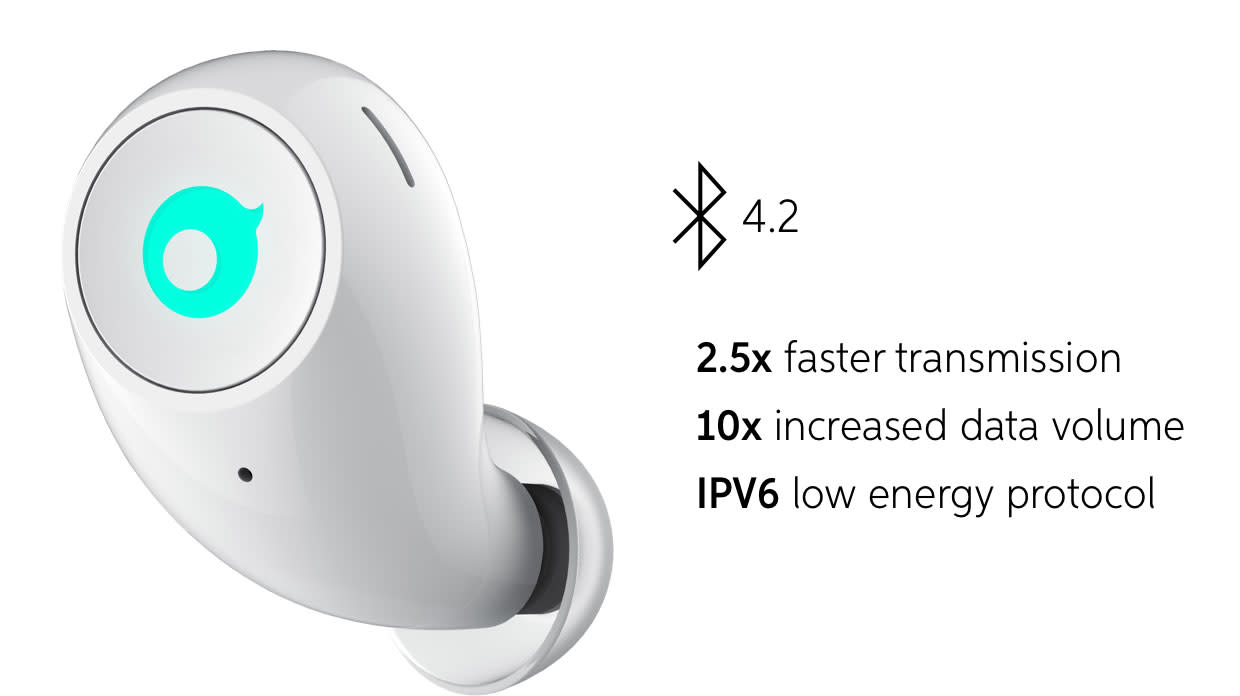 In a world flooded with Bluetooth technology, Air is a cut above the rest. By including the latest embedded TWS (True Wireless Stereo) chipset, Air delivers high-performance sound without additional bulk.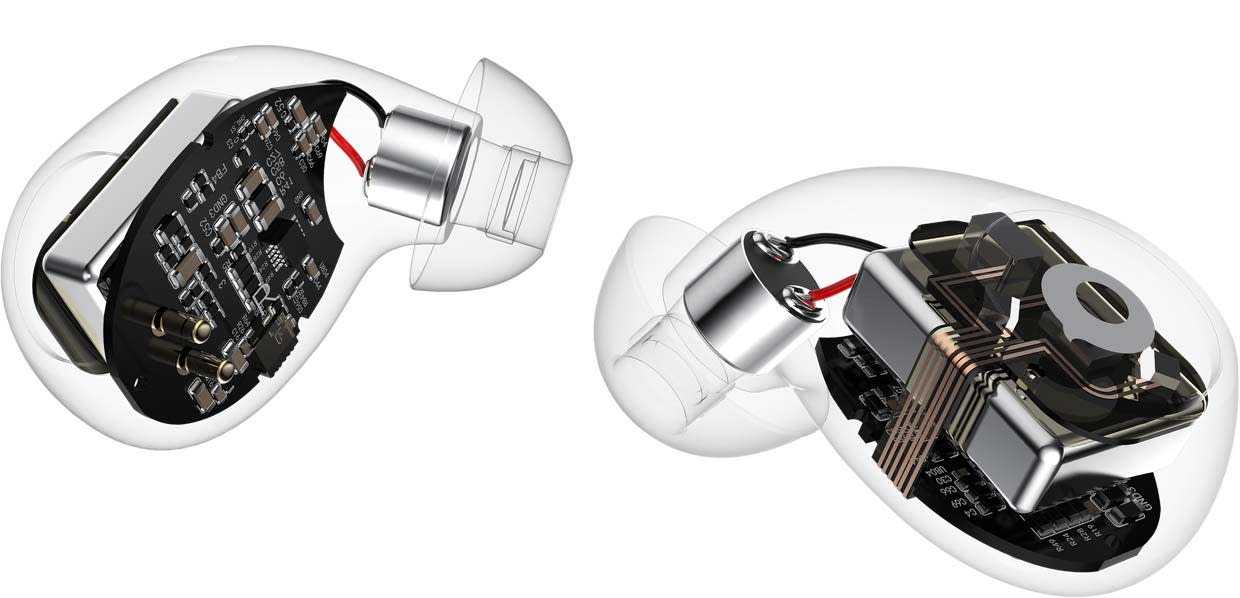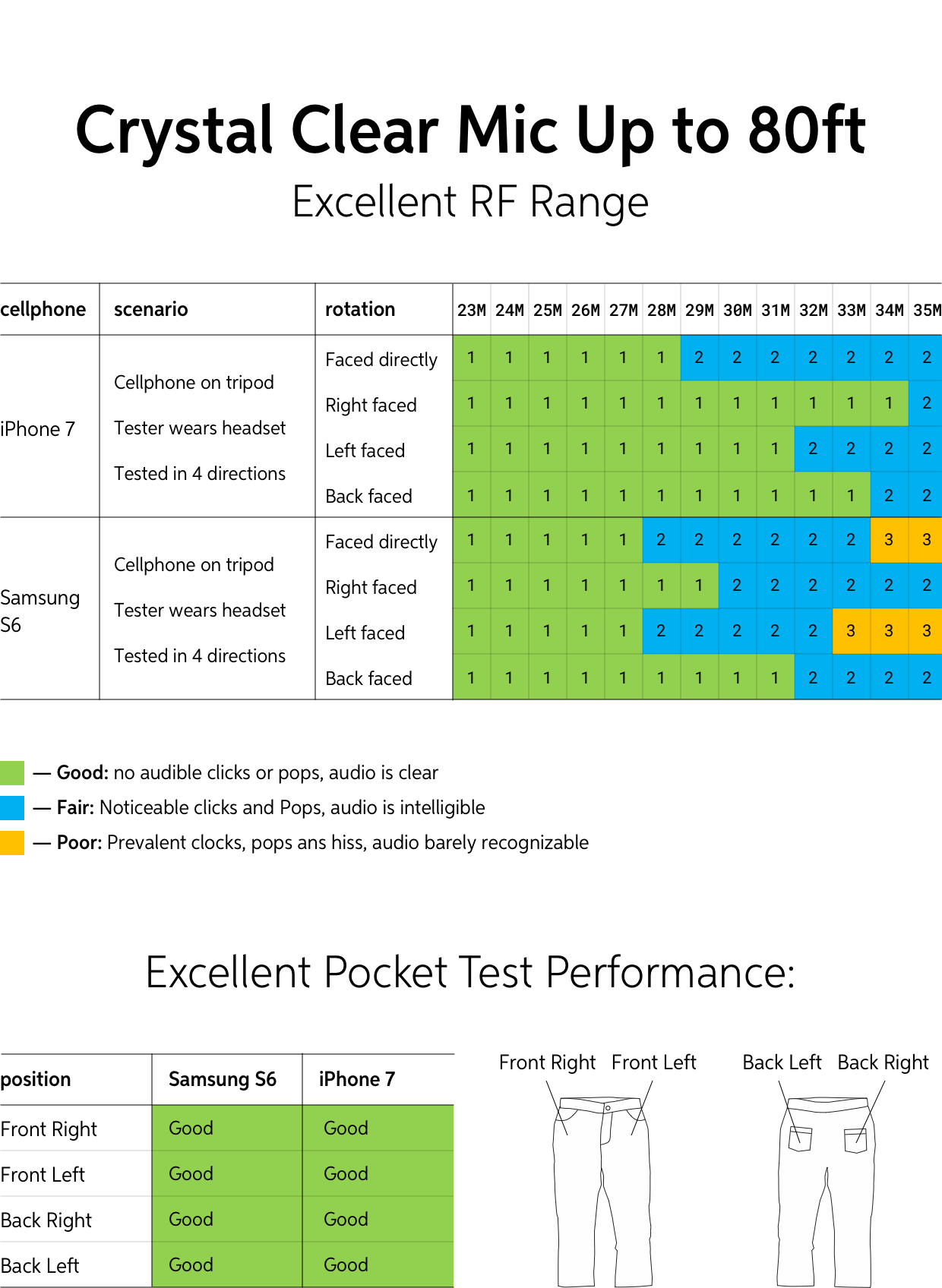 The free iOS and Android apps will get your listening started in a beat, and allow you to customize your EQ to hear exactly what you're looking for.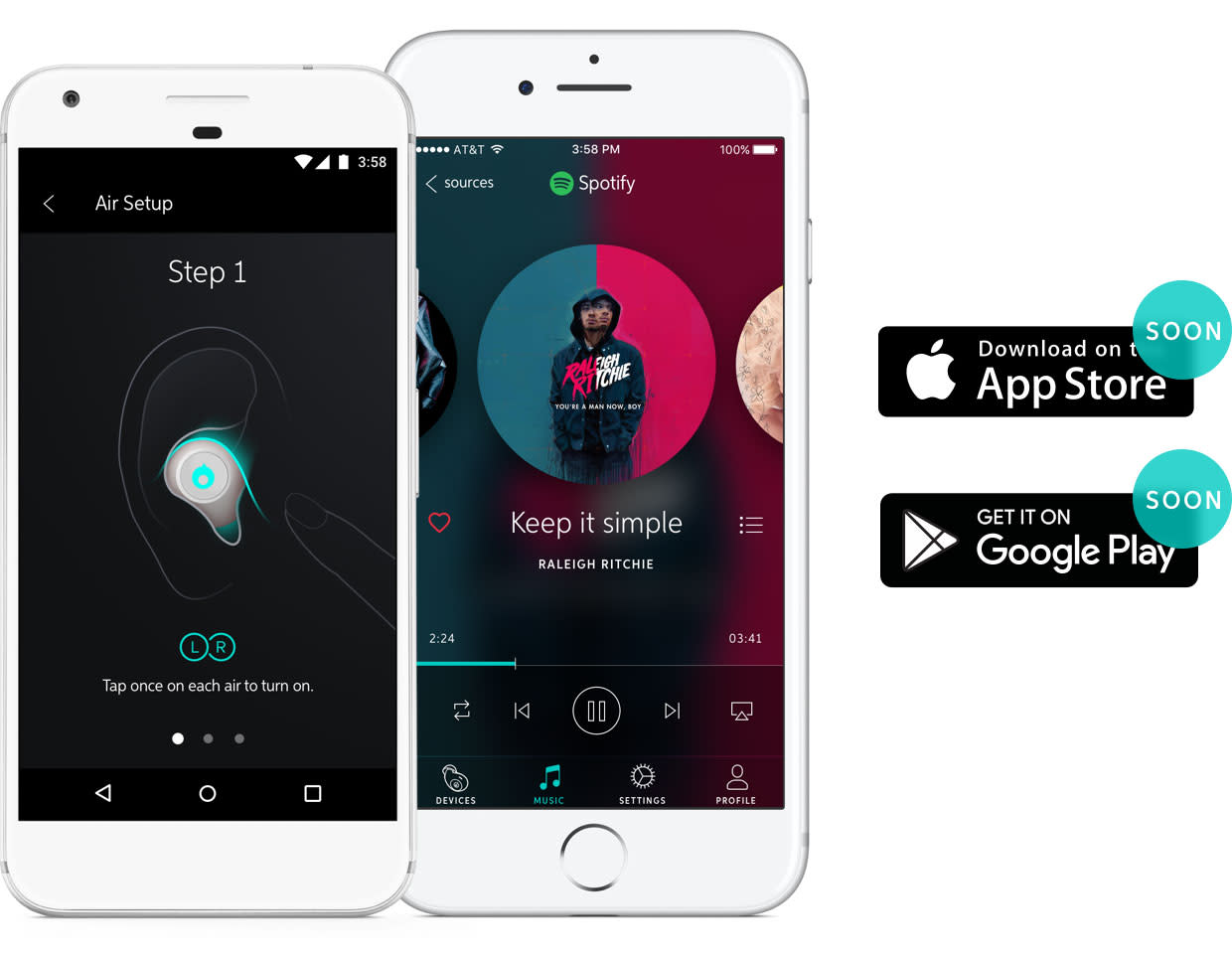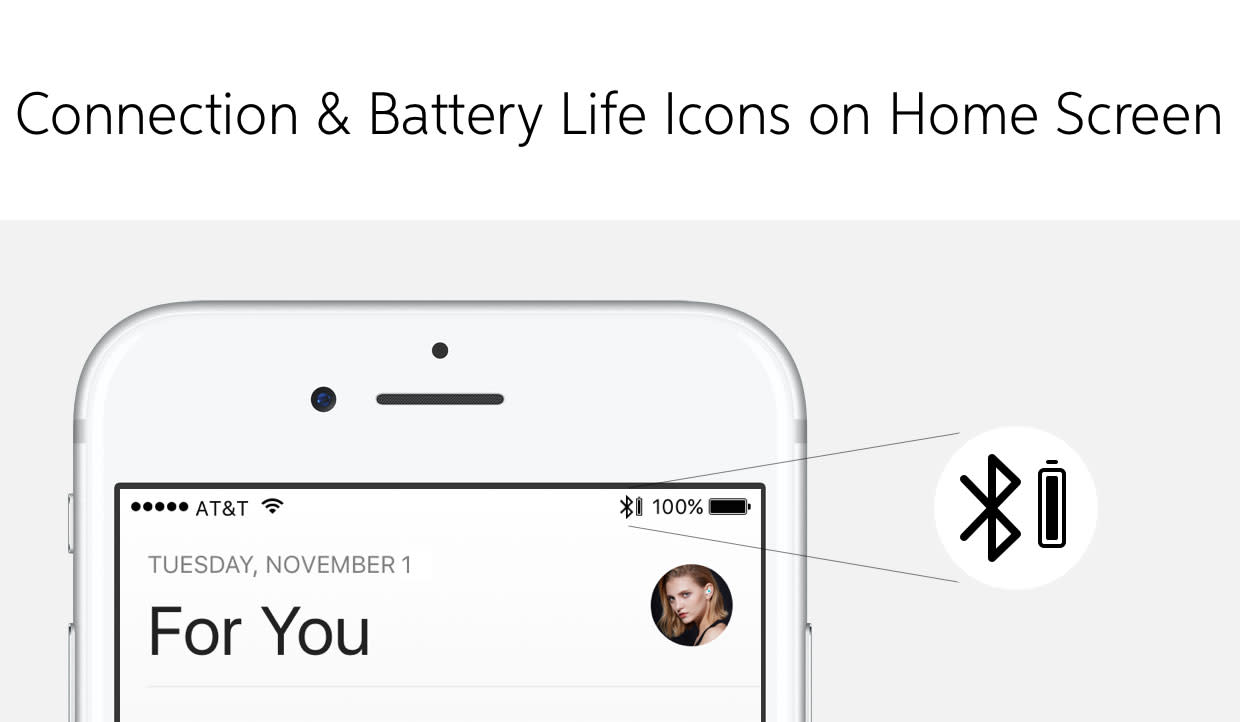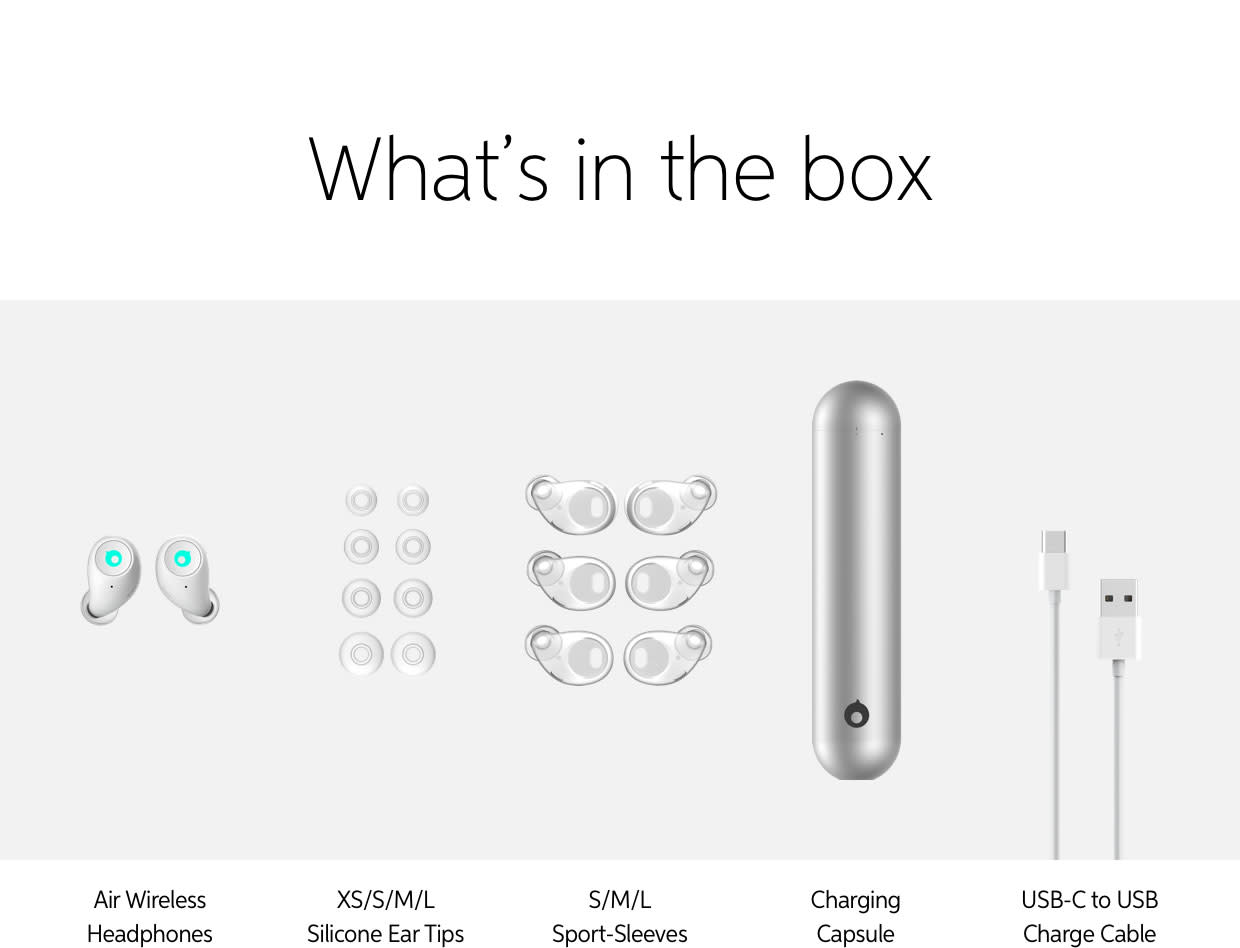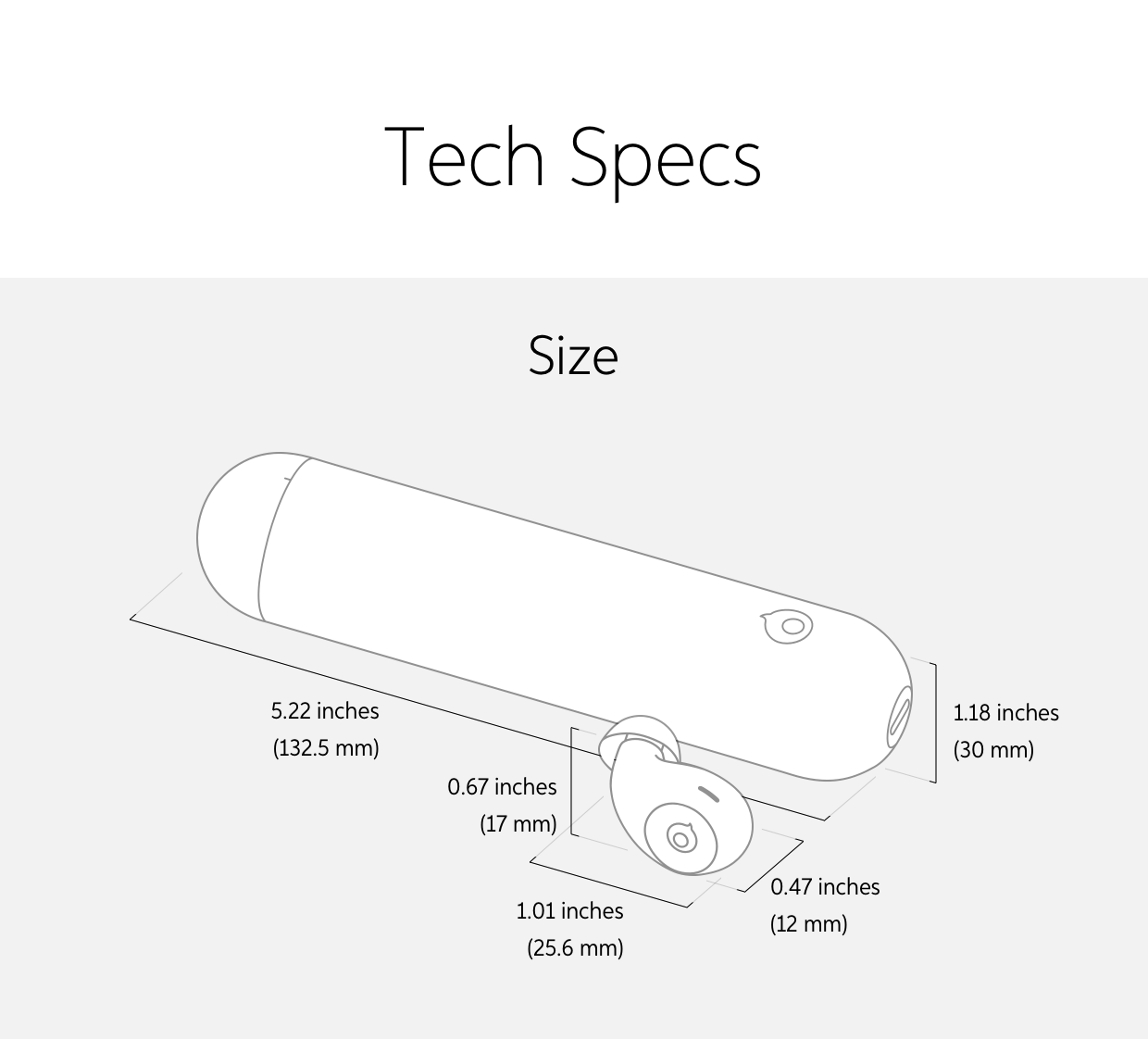 Sound
Driver Diaphragm: 998 Carbon Nanotube
Driver Unit: 0.20" (5.2 mm) Custom-made Hi-Fidelity MicroDrivers
Acoustic Architecture: Closed
Magnet Type: Neodymium
Frequency Response: 8Hz to24kHz
Impedance: 16 Ohms
Sensitivity: 101dB SPL/1mW
Max. Input Capability: 30mW (IEC)
Connections
Air: Bluetooth 4.2, Up to 10m (free space), Support Headset (HSP 1.2), Handsfree (HFP 1.6), A2DP 1.3 and AVRCP 1.6 profiles
Charging Capsule: USB-C connector
Audio
AAC, mSBC, SBC, and CVSD audio codec
General
High-Fidelity Sound
Passive Noise Isolation
True Wireless Stereo Bluetooth
IPX6 Waterproof
Microphones
Silicon Digital MEMS (each)
CVC (License) 8th Generation Noise Cancellation
Dual omni-directional microphones
Battery and Power
Air with Charging Capsule: 15+ hours listening time, up to 20 hours talk time
Air (single charge): Up to 3 hours listening time, or up to 4 hours talk time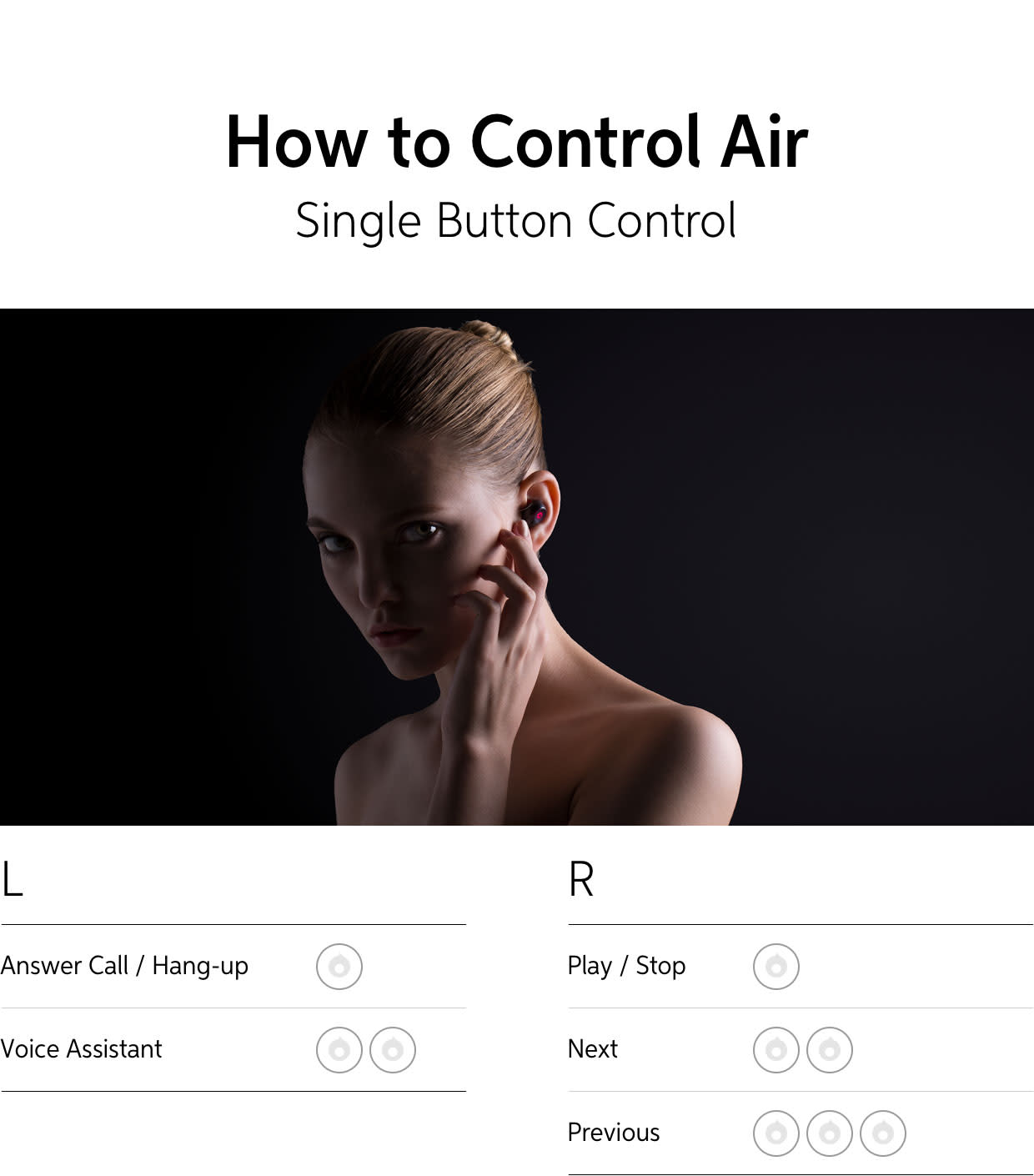 | | |
| --- | --- |
| What is Air by crazybaby's battery lifespan? | Air by crazybaby earbuds can last up to 40 hours after a full charge, can play music for 3 hours, and can be used to talk on the phone for 2 hours. |
| How long does it take to get a full battery charge? | The full charge time for Air by crazybaby earbuds is within 2 hours. |
| Are Air by crazybaby headphones waterproof? | Yes, Air by crazybaby earbuds are waterproof and sweat resistant, with the rating of IPX6. |
| Which devices are compatible with Air by crazybaby? | With the latest Bluetooth 4.2 module, any Bluetooth-Smart device - such as smart phones, music players, tablets and laptops - are able to connect to Air. If your TV or PC doesn't support Bluetooth, you can connect Air via Bluetooth adapter. |
| How do you reconnect Air by crazybaby? | When the headset is disconnected from your mobile phone, you will hear the words, "Your headset is disconnected." If you press the MFB, you'll be confirmed of the reconnection once you hear, "Your headset is connected," from the headset. *Some mobile phones may have a prompt screen that will ask if you would like to pair your device. |
| What is the bluetooth range? | Air by crazybaby's Bluetooth range is 0~10m, depending on your surrounding environment. |
| Which audio codecs does Air by crazybaby support? | CVSD/mSBC/SBC/AAC |
| What is the maximum volume for Air by crazybaby? | Output sound : 93±3dB |
| How many colors can I choose? | You can choose from two colors. Black and white. |
| What is the weight of Air by crazybaby? | Air by crazybaby weight is 4.5g(single-earbud). |
| What is the size of Air by crazybaby? | Air by crazybaby size is 23.6×16.5×26.7mm (single-earbud). |